PFF recently unveiled its new Free Agent Rankings page over at PFF.com, and it looks something like this:

It's your one-stop shop for a look into where the free agents stack up at their position by PFF grade over the last three seasons. The page also gives you the values and ranks in terms of PFF WAR, written analysis on what they do well and what they do poorly, and it also gives you projected contracts from our friends at Over The Cap.
You can see roughly what the market will be with that projected contract and then decide for yourself, with the help of PFF analysis, whether or not you would make the deal. That's exactly what I'm going to do here with a take on the game show Deal or No Deal, sans Howie Mandel.
Deal: WR A.J. Green (3 yrs – $16.67m avg/yr)
$18m guaranteed, $50m total
After playing just 458 offensive snaps over the last two seasons, it's easy to forget that Green is a borderline top-five wide receiver in the NFL at full strength. He ranks fifth at the position in PFF WAR since 2011 and sixth in PFF grade among qualifiers. He's a full-fledged No. 1 wide receiver who has the skill set to win at every level of the field. The question becomes whether you believe Green can get back to full strength and stay there as a player on the wrong side of 30. 
With a contract structured like this one, that's a chance I'm going to take to get an elite player at one of the game's most important positions. Per Over the Cap, there are already four wide receivers with contracts that average over $16.67 million per year, so it's not as if Green is re-setting the market. Sure, there are injury risks, and his age is a factor. At just $18 million guaranteed, though, some of those concerns are lightened. He's one of the best deep threats in the NFL, one of the best red-zone weapons in the NFL, and he wins with regularity in contested-catch situations. Green is worth the money.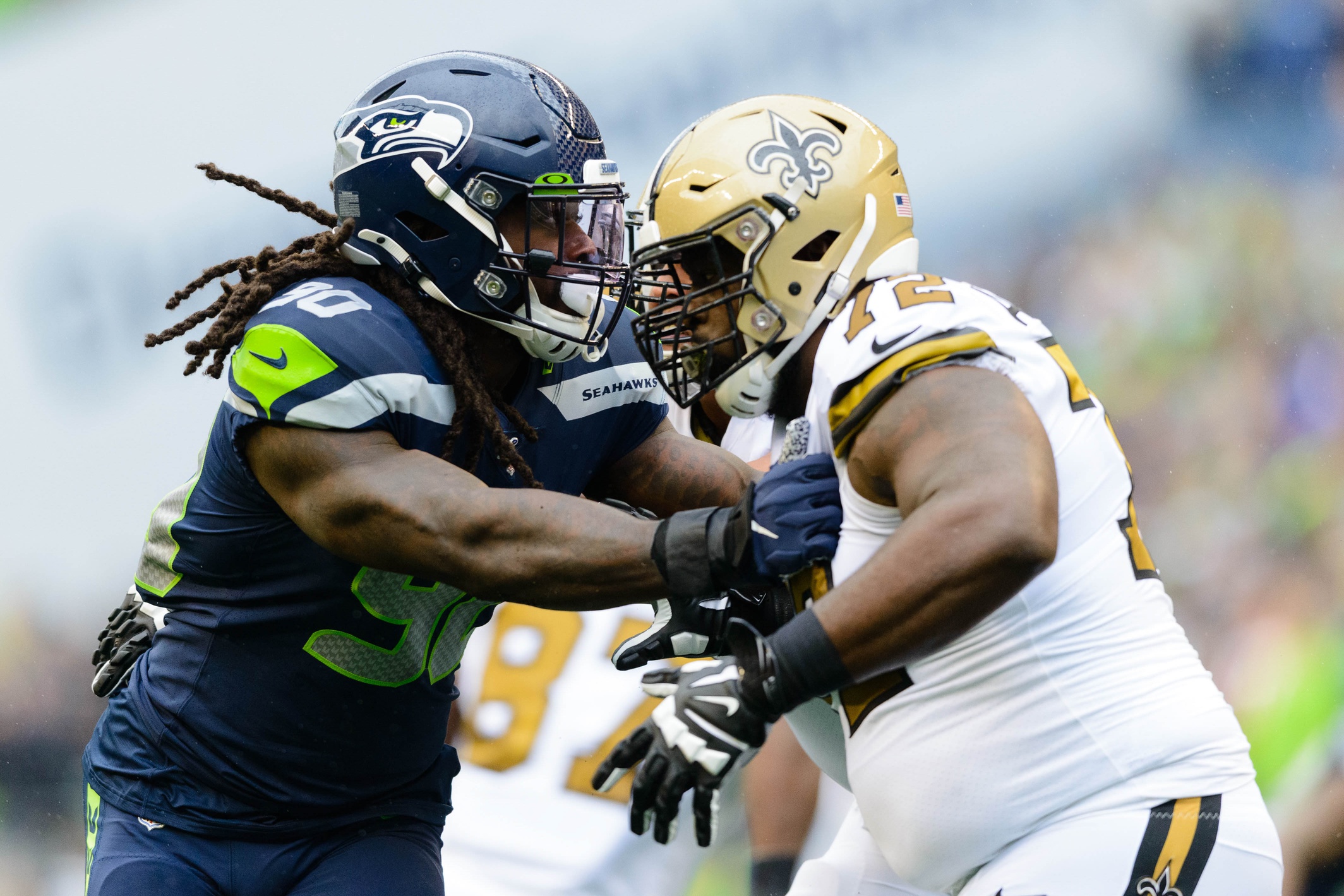 No Deal: EDGE Jadeveon Clowney (5 yrs – $21m avg/yr)
$66m guaranteed, $105m total
Public perception of Clowney's career is too high given the lack of dominance we've seen from him as a pass-rusher, and public perception of the importance of the edge defender position is too high given the value that the position adds when looking at measures such as PFF WAR. That results in an environment where Clowney is projected to receive a contract worth over $100 million, with $66 million guaranteed. At that price point, the investment simply isn't worth it for a team. That's not a slight on Clowney as a player, though, because he has had a productive career. 
| | | |
| --- | --- | --- |
| Year | Run-defense grade | Pass-rush grade |
| 2014 | 75.0 | 50.5 |
| 2015 | 86.2 | 64.6 |
| 2016 | 84.7 | 71.3 |
| 2017 | 81.1 | 74.7 |
| 2018 | 91.2 | 78.8 |
| 2019 | 77.4 | 76.7 |
Since entering the league in 2014, Clowney ranks tied for 12th among qualifying edge defenders in PFF grade, and he ranks eighth in PFF WAR. He's always been better as a run defender than as a pass-rusher, however, as he's recorded a higher run-defense grade than pass-rushing grade every season of his career.
He's an elite run defender at the position and a good-but-not-great pass-rusher. That makes him a quality piece on a defense, but he shouldn't be a centerpiece like a shutdown cornerback, a ball-hawking safety or an elite pass-rusher. Simply put, $100 million with over $60 million guaranteed is certainly centerpiece money, and that makes this deal unwise for prospective suitors simply due to the fact that one pass-rusher isn't going to "fix" your defense.
Deal: S Tre Boston (3 yrs – $8m avg/yr)
$12m guaranteed, $24m total
What is the deal with Boston not getting paid? Over the last three seasons, he ranks second in coverage grade among safeties and has played the fifth-most snaps of any safety in the NFL. Boston's 27 combined pass breakups and interceptions over those three seasons are fewer than only Kevin Byard, yet, the guy's last three contracts after his rookie deal have been three straight one-year deals, each worth less than $2.5 million. It just doesn't add up.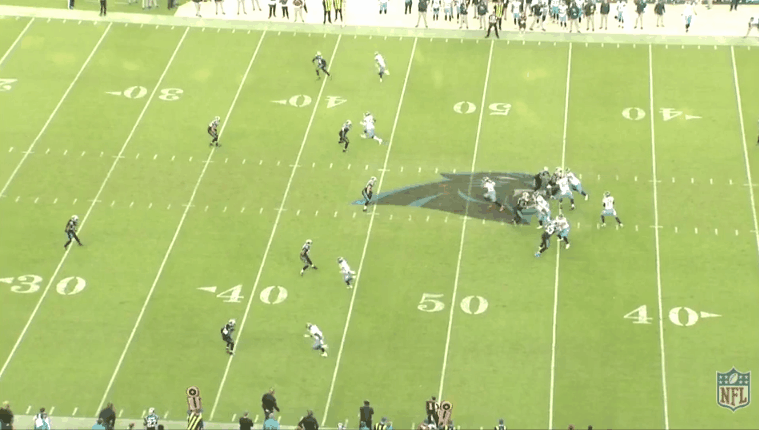 He has shown the coverage ability and instincts — like on the play above — to be a high-level player at one of the league's most important positions, but he hasn't been able to lock down a long-term deal at a reasonable salary to this point. Even three years, $24 million seems like a steal for opposing teams needing a free safety. Get this man the money he deserves, NFL.
No Deal: RB Derrick Henry (4 yrs – $11m avg/yr)
$25m guaranteed, $44m total
This topic has been broached before, but it stands to be repeated. Whether it's Devonta Freeman, David Johnson, Le' Veon Bell, Todd Gurley or Ezekiel Elliott, giving a running back a long-term, high-dollar contract has been a mistake for NFL teams, and the general population seems to forget that when the next running back comes around.
As Henry blasted his way through NFL defenses to close the 2019 season, looking like a grown man on a field full of children, people were ready to proclaim him the key to victory. There's no way you can't pay that guy this offseason, right? Well, the analytics community respectfully disagrees. There's a reason he's 35th on our Free Agent Rankings page, despite the season he just had. 
In an above-average offense, the running back position is just so replaceable because a lot of their effectiveness depends on the environment and scheme. Look at this year's Super Bowl as an example. Raheem Mostert led the 49ers' rushing attack late in the season as an undrafted free agent, who, prior to the 2019 season, had played on seven NFL teams in roughly the span of a season. Damien Williams, another undrafted free agent, turned in a performance that had people lobbying for him to win Super Bowl MVP. Henry was outstanding as a runner in 2019, but the limited value that he provides to an offense, along with his limitations as a receiver makes it a mistake for any team to sign him to a contract in this vicinity.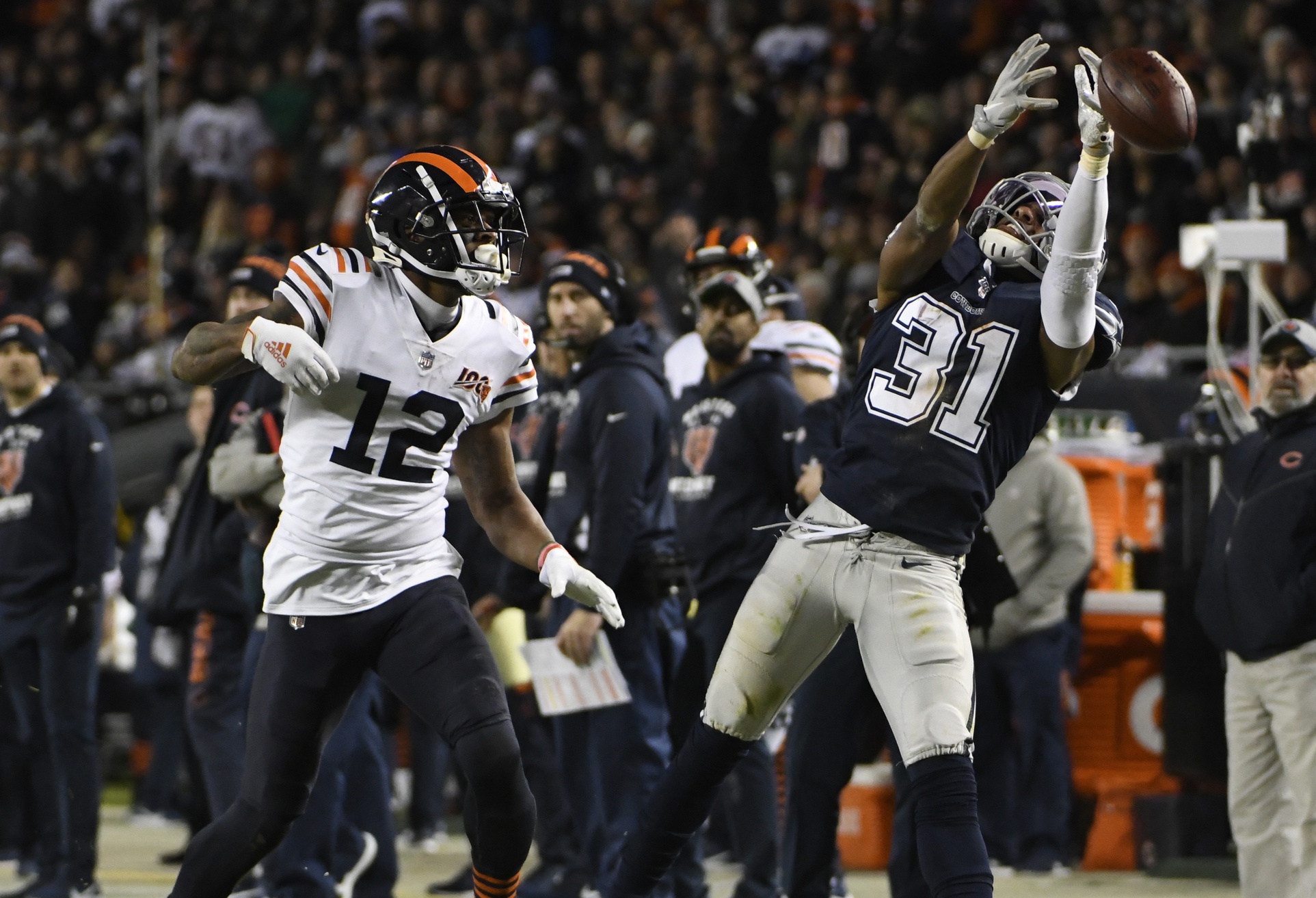 Deal: CB Byron Jones (5 yrs – $16m avg/yr)
$50.5m guaranteed, $80m total
Thirty-six different cornerbacks have played over 1,000 coverage snaps over the last two seasons, and among them, Jones ranks fourth in PFF coverage grade. His 18.9% forced incompletion rate ranks fourth at the position among 69 players who have seen 100 or more targets over those two seasons, as well. That is the production of a top-tier cornerback who can be a cornerstone of a good defense. The interesting thing with Jones is that his perception has been hurt by the fact that he hasn't intercepted a pass over the last two seasons. In fact, he hasn't even dropped any interceptions, which is a pretty remarkable feat for a cornerback of his caliber. 
| | | | |
| --- | --- | --- | --- |
| Player | Coverage grade | Interceptions | Dropped INT |
| 1. Stephon Gilmore | 91.7 | 8 | 5 |
| 2. Casey Hayward Jr. | 87.2 | 2 | 3 |
| 3. Richard Sherman | 85.7 | 3 | 0 |
| 4. Byron Jones | 85.1 | 0 | 0 |
| 5. Marlon Humphrey | 84.4 | 5 | 1 |
It is strange that Jones has been so effective at breaking up passes and so ineffective at picking them off or even being in the position to do so. That shouldn't be a deal-breaker for teams looking to sign him this offseason, though. As PFF's Kevin Cole pointed out in his recent article, Jones carries some risk given the volatility of coverage and what we've seen from cornerbacks changing teams previously, but the projected contract from Over The Cap at five years, $80 million still looks like a bargain.
No Deal: DI Leonard Williams (5 yrs – $15m avg/yr)
$43m guaranteed, $75m total
Similar to the argument for Clowney, Williams is a defensive lineman who has always added more as a run-stuffer than he has as a pass-rusher. Though he was a better pass-rusher in 2019 than his one sack would indicate, Williams still only recorded a pass-rushing grade of 66.2, and he has recorded a pass-rushing grade of over 70.0 only once in his career (2018, 71.4). If the primary thing that you're bringing to the table defensively is your ability to stop the run — something that Williams does do at a high level — then you're not going to be worth a $75 million contract with $43 million guaranteed. Add in the fact that the 2019 season saw him produce the lowest grade of his career at 70.6 overall, and I would be hesitant, as a general manager, to pay him something in this vicinity.