Fantasy football players have used NFL schedules to identify edges for years. However, until recently, much of that focus was on defensive matchups. In a league designed to help offenses flourish, our time might be better spent focusing on offensive opponent quality. After all, nothing lights a fire under a Vegas line better than two up-tempo offenses with quality quarterbacks facing off.
If we can identify which teams have the most potential shootouts on their schedule, we could gain an edge in fantasy production. Furthermore, we might be able to amplify the value by building our teams around correlated matchups where these teams face one another.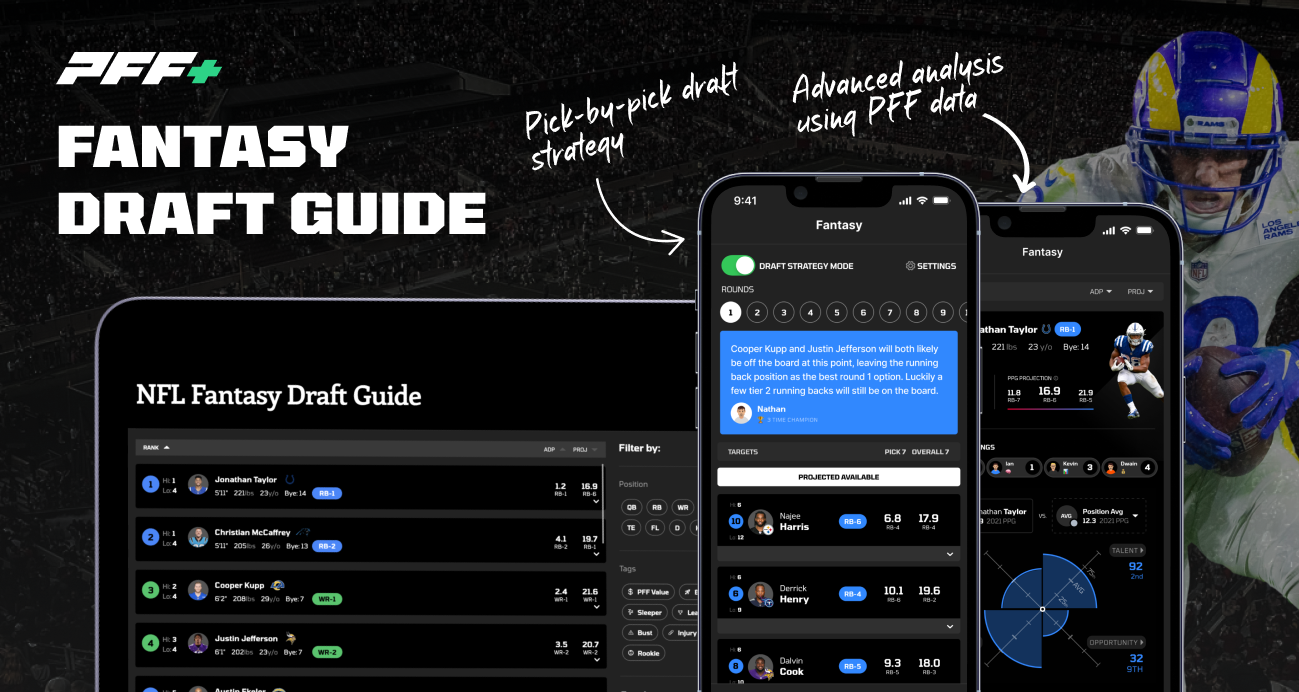 Why should we care about game stacks and correlation?
The first goal is to maximize shootouts to get our teams into the fantasy playoffs. And we don't want to stop there because the playoffs are where the money is won, making those matchups extremely important, especially in large-field fantasy contests offered by the FFPC and Underdog.
If you are playing in Best Ball Mania III on Underdog and are lucky enough to make it to Round 4, you will be facing off against 469 other contestants hoping to bring down the $2 million top prize in Week 17. In a large field, you are playing in a one-week DFS contest, which means we should deploy similar strategies to set ourselves up for that week where it makes sense.
Just as we use game stacks (multiple players from one game) and team stacks (e.g., quarterback and wide receiver from the same team) in DFS, we should consider these strategies for season-long formats.
Over at the FFPC, the championship round is a three-week point race with the qualifying teams, so all three weeks carry equal importance. Remember to consider the contest rules when identifying how to maximize correlation. It can even be advantageous in traditional home leagues when used appropriately.
This work aims to determine if we can further weave the idea of shootouts and correlation throughout our fantasy roster during the regular season in a way that also could provide value in the playoffs. This only works if the suitable game environments align across different team schedules to provide us with some form of consistent shootout potential.
I don't want to get my PFF Fantasy Football Podcast co-host, Ian Hartitz, too hot and bothered, so I must clarify that our primary goal is to use correlation as tie-breakers when building our teams.
If we have two players in the same tier but one correlates to a player we already drafted or another group of players we believe we can safely target, we should go for the correlation. Notice that it says a "group of players." If your target is one player and it is around ADP, that could easily fall through before your pick. Be reasonable and logical.
Don't force it by reaching multiple rounds if it doesn't make sense. Success, in this case, is a blending of draft strategies, with stacking and correlating big games as one piece of the puzzle.
Methodology
Thanks to Superbook, we have game totals and lines available for every game in the 2022 NFL season. Using this data, we can identify likely shootouts by focusing on games with higher game totals. For this exercise, I chose 50 points because it is a healthy number that would typically draw DFS rostership on most weekly slates, and it is a high benchmark — only 12.5% of games between Week 1 and Week 17 meet the criteria. We will call these shootout opportunities.
DOMINATE FANTASY FOOTBALL & BETTING WITH AI-POWERED DATA & TOOLS TRUSTED BY ALL 32
Unlimited Fantasy League Sync
Fantasy Start/Sit Line-Up Optimizer & Waiver Wire
WR-CB & OL-DL Matchups, PFF Player Grades, & Premium Stats 2.0 Tools
Nathan Jahnkes Rankings - #1 Most Accurate Last 70 Weeks
PFF Best Bets, Player Props, & Power Ranking Tools
NFL Mock Draft Sim with Trades & Draft Grades
Already have a subscription? Log In