With the 41st selection of the 2018 NFL Draft, the Tennessee Titans have selected Harold Landry. The former Boston College edge defender was selected 41st overall after finishing the 2017 season with an 83.9 overall grade.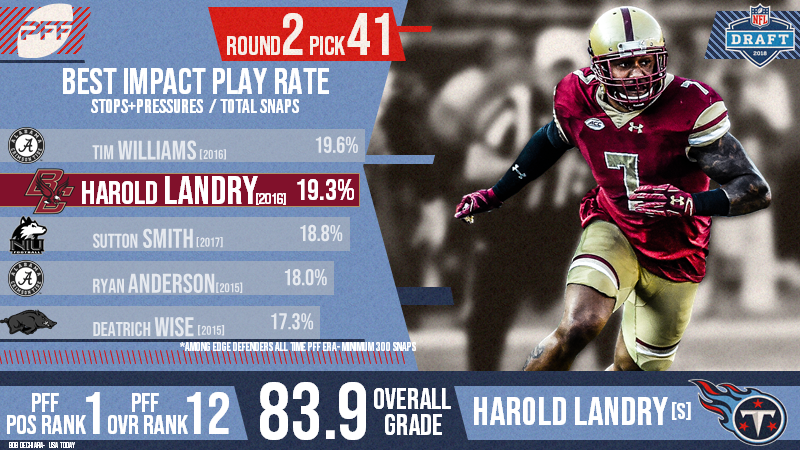 Landry's 89.0 season grade in 2016 would have ranked him fourth in the class.
Landry ranked 34th among draft-eligible edge defenders in run-stop percentage in 2017 (7.5).
2018 NFL Draft – Round 1: 1 | 2 | 3 | 4 | 5 | 6 | 7 | 8 | 9 | 10 | 11 | 12 | 13 | 14 | 15 | 16 | 17 | 18 | 19 | 20 | 21 | 22 | 23 | 24 | 25 | 26 | 27 | 28 | 29 | 30 | 31 | 32