Last week we took a look at some of our most regrettable evaluations of the PFF era. This week we get a chance to flex. These are the players we would have taken far higher than they ended up being selected and time has proven our evals more apropos. Here are the PFF favorites from our five years of grading that have made us look smart.
[Editor's Note: Only the 2015-2017 classes have been included as it's too early to tell for either 2018 or 2019.]
The No. 12  player on PFF's draft board back in 2016, Jones lasted all the way to the 37th pick before the Chiefs nabbed him. Since then, he's improved every single season until his historic 15.5-sack 2018 season. We saw that dominant ability to take over back at Mississippi State and always thought it could be harnessed on a more regular basis in the NFL.
There's something lucky about the 12 slot on the PFF draft board. White also checked in there back in 2017 and has since well outplayed even that ranking. He was PFF's Defensive Rookie of the Year and followed it up by allowing only 30 catches for 357 yards this past season.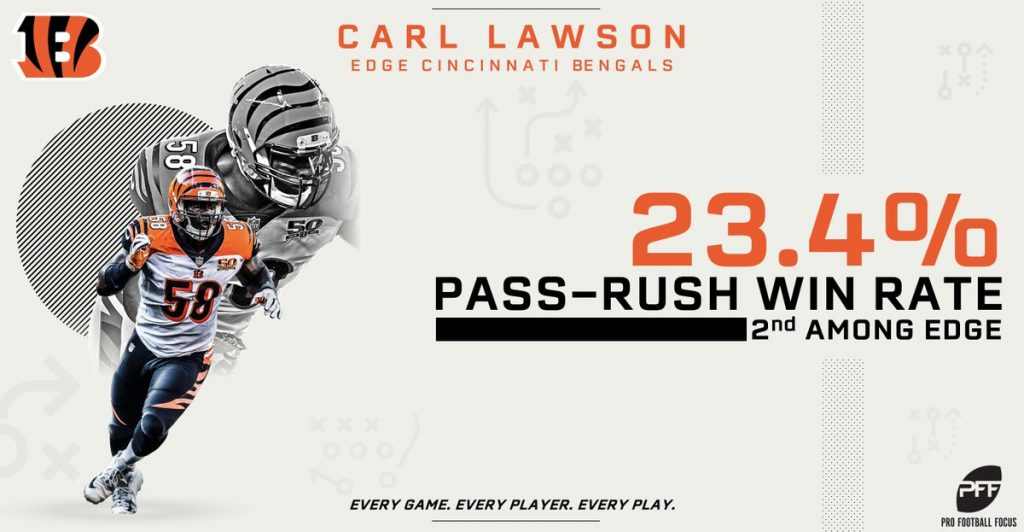 It's a shame we didn't get to see a full season from Lawson in Year 2 after he tore his ACL. After notching 59 pressures as a rookie, Lawson already had 25 through seven games before being lost for the season. He was the 14th ranked player in the 2017 draft class and it was comical that he fell all the way to 116 overall.
We've historically been lower on tackles than most because of how steep the learning curve has proven to be at the NFL level. That's why it's saying something that Ramczyk checked in at 22 overall for us – and our top tackle – before being taken with the last pick of the first round by the Saints in 2017. All he's done in the NFL is earn grades of 81.2 overall and 81.3 overall as he's established himself as one of the league's top right tackles. 
We weren't even that high on Kittle, as he ended up 70th on our draft board, but found the value absurdly good once he slipped out of the third round. Little did we realize he'd last all the way to the 5th and 146 overall. This past season he broke the PFF record for yards after the catch – regardless of position.
In a self-scout of our most inaccurate positions we've evaluated over our five years, receiver came out as the most difficult to pin down. Thomas though was one of our success stories. We called him a first-round talent and the 24th-best player in the 2016 class. His connection with Drew Brees has led to 3,787 yards in three seasons. Not bad for the 47th overall pick.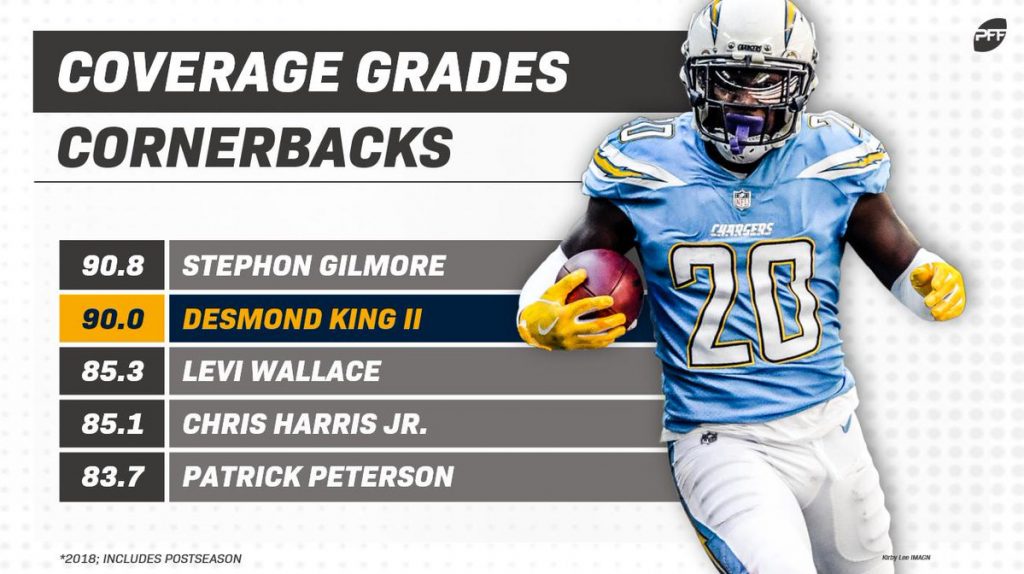 Much like Kittle, we weren't absurdly high on King but still would have taken him much sooner. He was 64th on our board before being taken 151st overall back in 2017. Now, he's unquestionably the most consistent slot corner in the NFL after an 85.7 overall grade as a rookie and 88.2 grade last season.
Whitehair was a stud in the PFF grading system back at Kansas State, and we were so high on his services that we wouldn't have minded even asking him to play tackle at the next level. Instead, he's been kicked inside to center after being selected 56th overall by the Bears in 2016. The 17th-ranked player on our draft board has been the 13th-highest graded interior lineman in the NFL over the last three seasons.
Flowers was before we had a draft board, but in our mock that year we thought highly enough of him to put him 21st to the Bengals. I'm sure Cincinnati would agree if they had a redo. Flowers lasted until the second pick of the fourth round (101 overall) and just inked himself a nice five-year, $90 million deal with the Lions.
Jarrett was also before our draft board's started being released, and we slotted him slightly behind Flowers at 23 overall in our mock. Jarrett's wait would be even longer on draft day, as he went with the first selection in the fifth round (137 overall). Both Jarrett and Flowers have had monstrous Super Bowl performances and upward trajectories over their careers. Jarrett was rewarded with a franchise tag for his services this offseason.