PFF's 2023 NFL Draft Guide is available for download to all PFF+ subscribers. Click here to download the guide today! 
Our latest draft guide is loaded with more than 300 pages of PFF-exclusive advanced stats, grades and analysis on some of the top prospects expected to enter the 2023 NFL Draft.
Subscribe today to download the 2023 NFL Draft Guide
for as low as $9.99.

Player Profile Page 1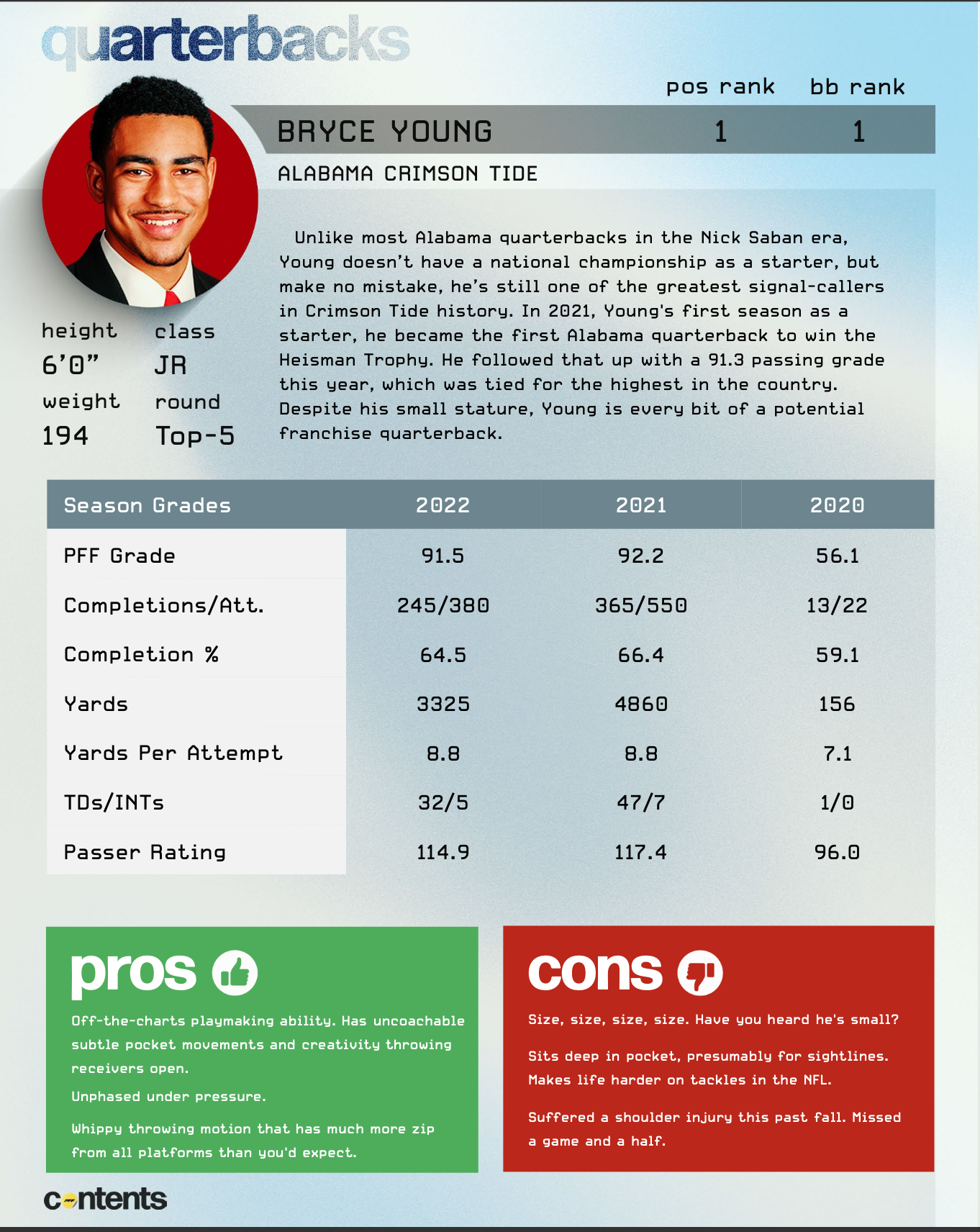 The first page contains background information and three-year statistics, as well as pros and cons from lead draft analyst Mike Renner. You'll also get official height and weight measurements, round projections and PFF grades.
Player Profile Page 2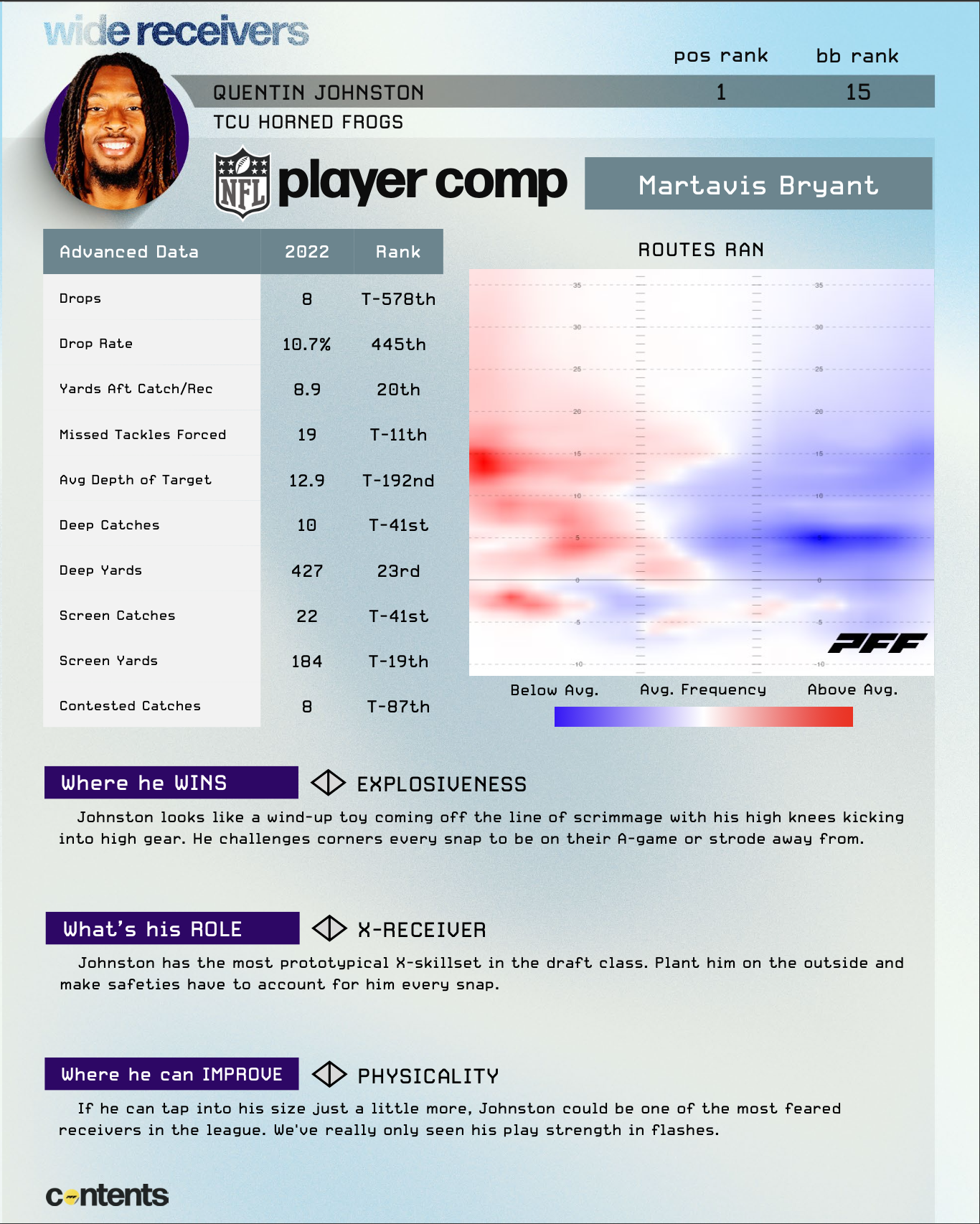 Page 2 contains PFF-exclusive advanced stats from the 2022 season. You'll also get a run-down on where each prospect wins, their NFL role and the biggest area of improvement, as well as route/target heat maps, alignment data and player comps.
Player Profile Page 3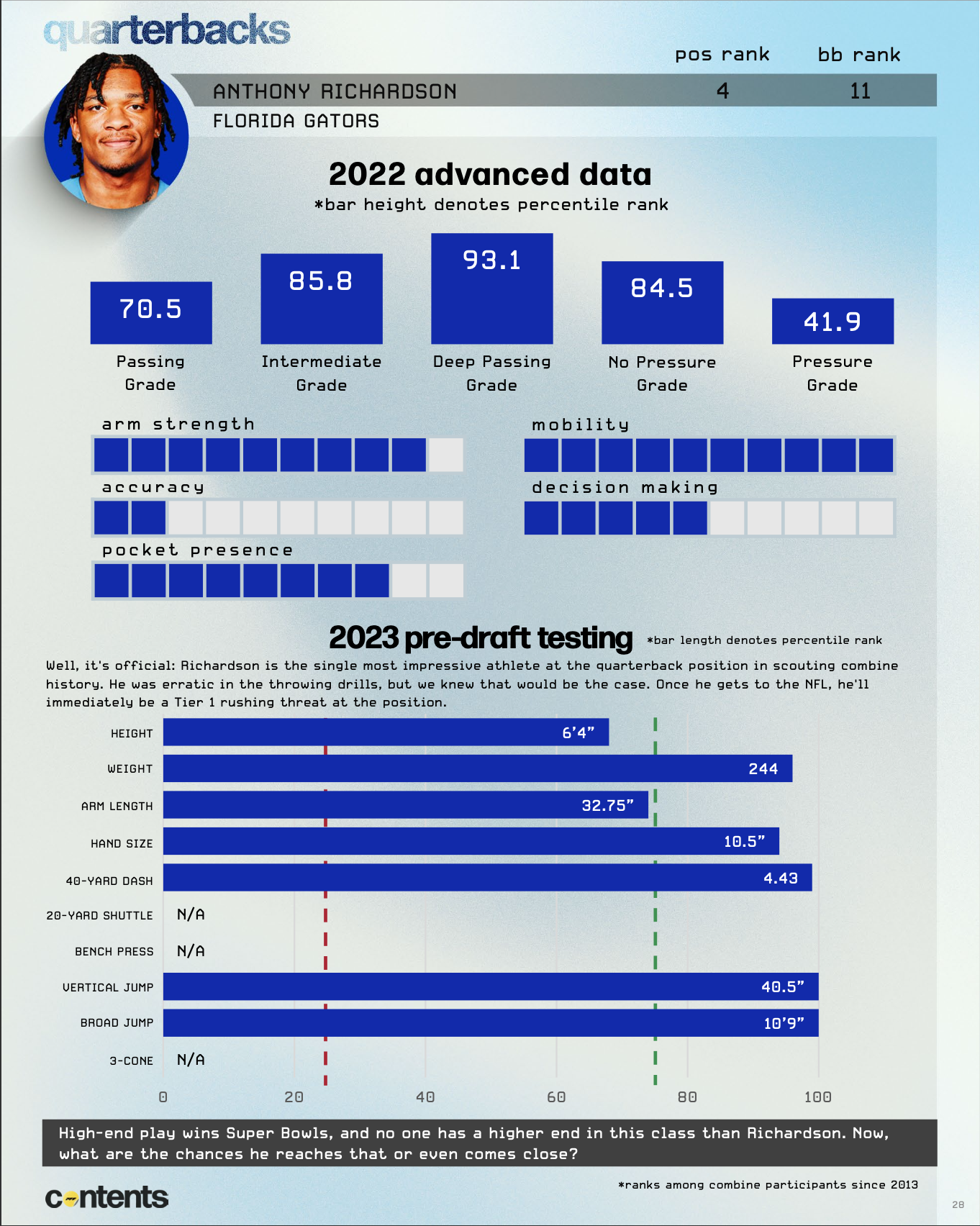 Page 3 provides more advanced data, such as pressured passing grade, true pass set and pass-rush grade, man and zone coverage grade and more. You'll also get official measurements from the 2023 NFL Scouting Combine and a bottom line on each draft prospect.