Devin Bush and Devin White own the top of the 2019 NFL Draft as the class' top off-ball linebackers and Minnesota's Blake Cashman enters the mix soon after the Devin duo, but consensus turns into disagreement beyond the aforementioned trio.
Wisconsin's Ryan Connelly, who earned a top-15 pass-rushing grade and finished ahead of Bush in overall grade in 2018, should enter the many-sided conversation soon after the Devins and Blake in NFL circles largely because of his play recognition and instincts.
"[NFL teams] like how fast I play downhill and how quickly I appear to recognize things," Connelly said in a March interview with Pro Football Focus. "So, I think that's one of my strengths that most teams really like, that I can diagnose things quickly and react to the various plays that I see."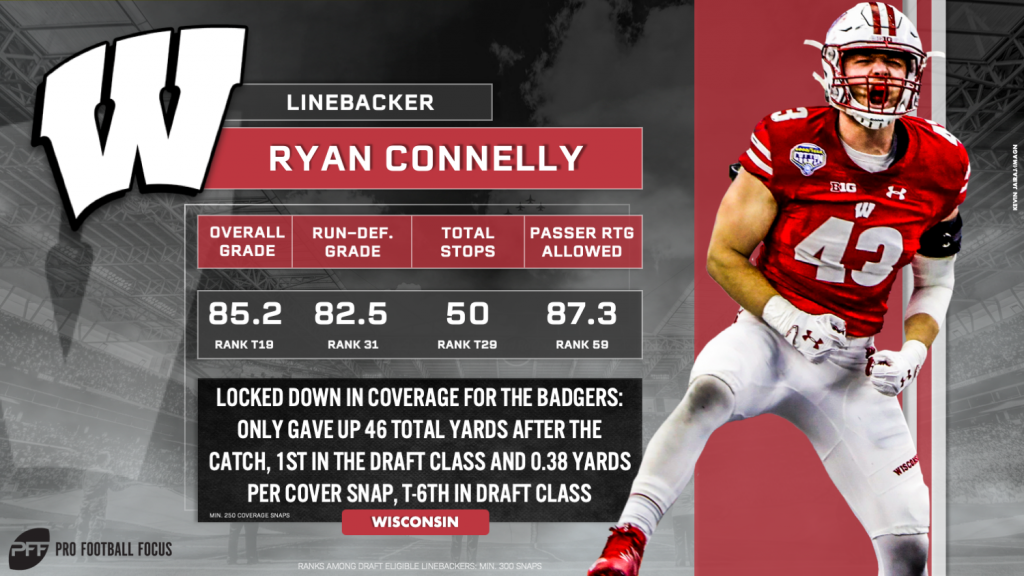 Dubbed VHS in the PFF's Cincinnati office, Connelly has a notable vision head start that stands out on his tape and strong burst to take advantage of what he sees early in the play. His 1.54s 10-yard split recorded at the 2019 NFL Scouting Combine ranks third among participating off-ball linebackers that weighed in at 240-plus pounds since 2010.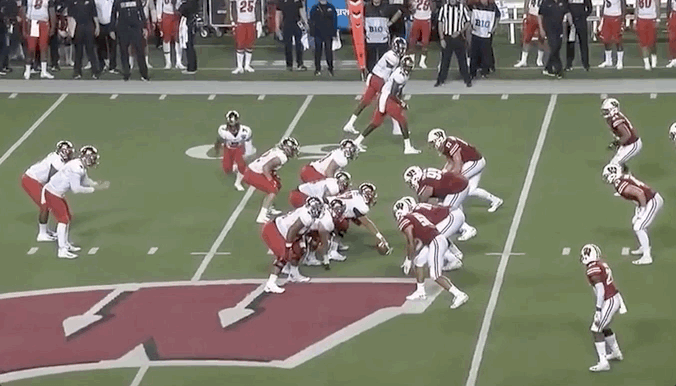 Connelly's VHS and blazing 10-yard split are both displayed in the play above, as he's Wisconsin's first off-ball defender to identify the run and, as a result, the first to the ball. A quality tackle for loss ensues.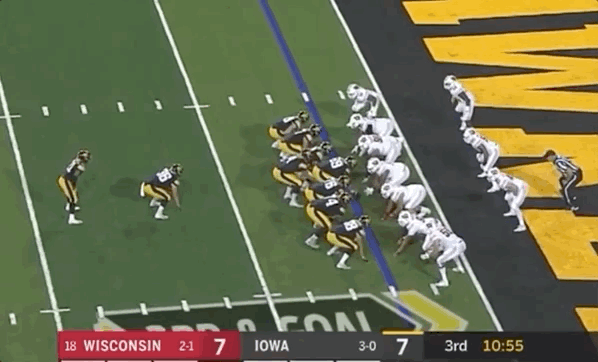 And here it is again. Connelly flows play side almost immediately after the snap and surges into the backfield to make a diving tackle on 3rd & goal here against Iowa.
Connelly's burst is a crucial component, but he credits his quick play recognition and savvy instincts to film study, experience and trust in his reads.
"It's definitely film study during the week; that plays a major part of it," Connelly said. "Then there's kind of general experience, getting a lot of reps and playing a lot of football… Then, at the end of the day, it's just trusting what you see. Those are the three major components of it."
A 26-game starter with 52 total games played, Connelly picked up ample experience with the Badgers despite his walk-on status and turned in strong production all throughout his collegiate career. He earned 77.6-plus overall grades in each of the past three seasons and a career-high 85.2 overall grade in 2018, ranking 19th in the class. His 90.2 two-year overall grade ranks 14th among the 96 off-ball linebackers eligible for the 2019 NFL Draft with 1,000-plus snaps played since 2017.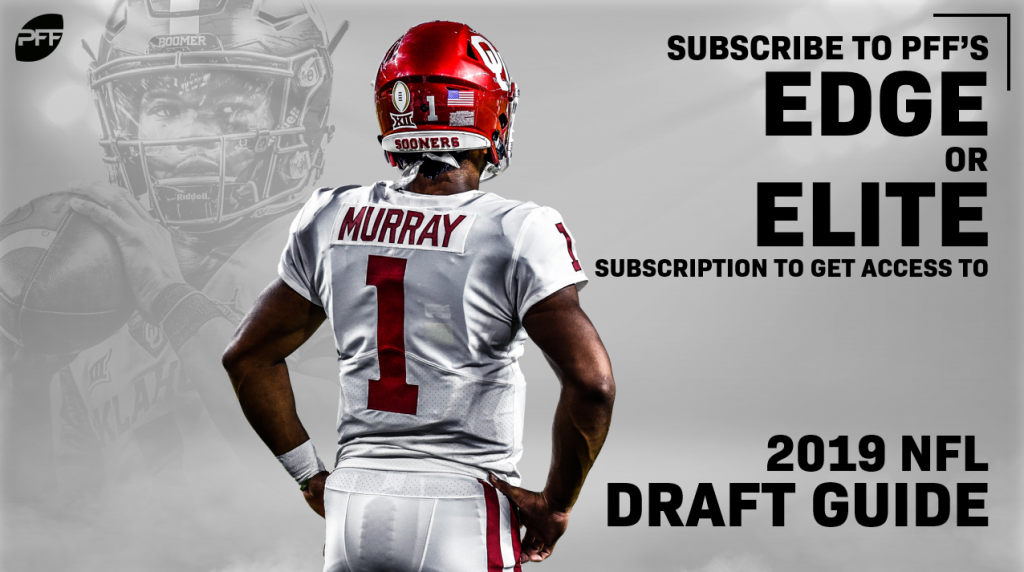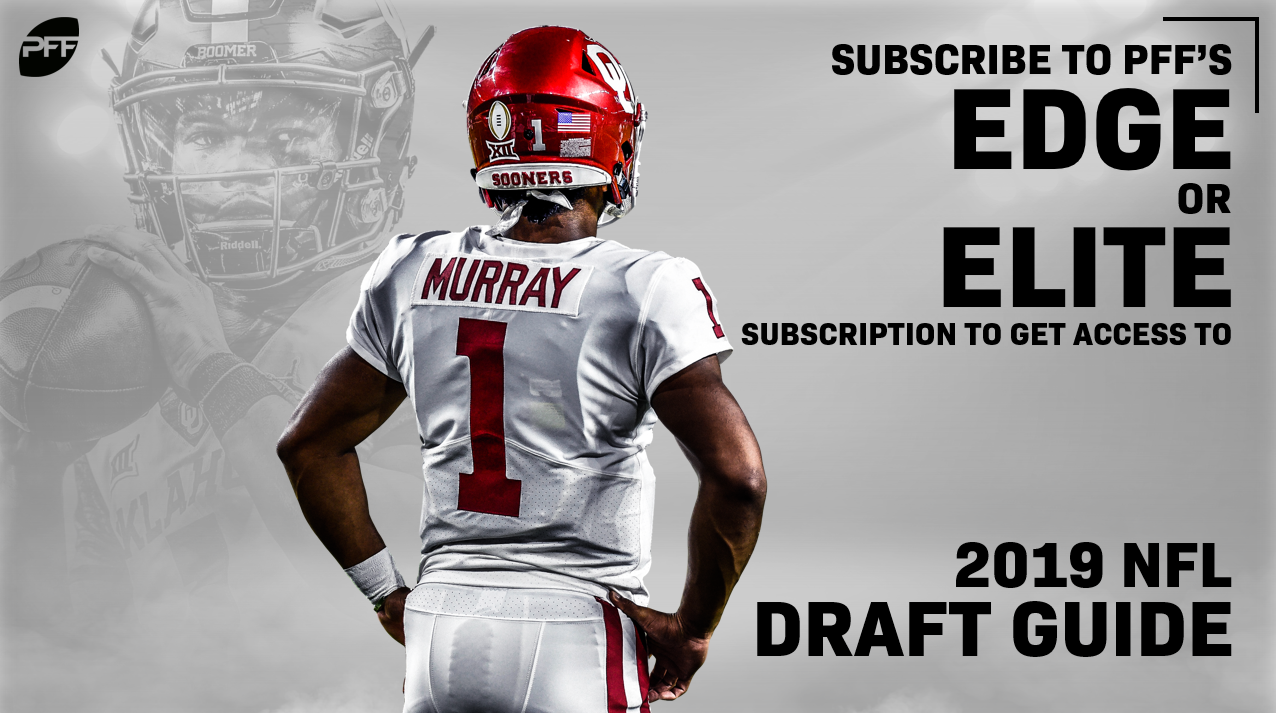 Connelly, of course, isn't solidified as a top name at linebacker in this class because he's still an unfinished product. Teams told him he needs to maximize his potential by continuing to build up his speed and agility in addition to working to perfect his tackling technique.
"I think the biggest thing is just being a more efficient tackler," Connelly said. "Making sure when I shoot through the line and I make contact, I'm getting them down right where I'm making contact. There are a couple of times where I might wrap and roll and hang on for a couple of yards, so just making sure I'm a better tackler is the biggest thing."
In the past two seasons, Connelly has missed 23 tackles, which isn't an extremely high figure but an area he can improve, for sure.
Connelly is committed to refining his craft prior to and beyond the 2019 NFL Draft; where he goes is yet to be determined and, to be frank, the least of his concerns.