Released just over two weeks ago, PFF's 2019 NFL Draft Guide is already receiving an update for viewers and subscribers just weeks ahead of the 2019 NFL Draft.

In addition to what you already receive, our team of analysts have been hard at work grading every play from every game for several additional FCS teams to get a full season's worth of data on those who have shown potential to make the leap to the NFL. Each player addition from the FCS level received the same treatment in terms of play-by-play grades and will subsequently receive the same level of detail in the 2019 NFL Draft Guide.
Each FCS player will have a spider image of their grades and other statistics in relation to the rest of the class, four-year grades (when and if applicable), four-year statistics (when and if applicable), advanced statistics, combine metrics, snaps and basic biography information. The caveat with FCS players is that we will likely have just their most recent 2018 season's worth of data as well as some spotty data of when their FCS team went up against an FBS team during their tenure. Some may have more than others but at least will have their most recent season's worth of information displayed.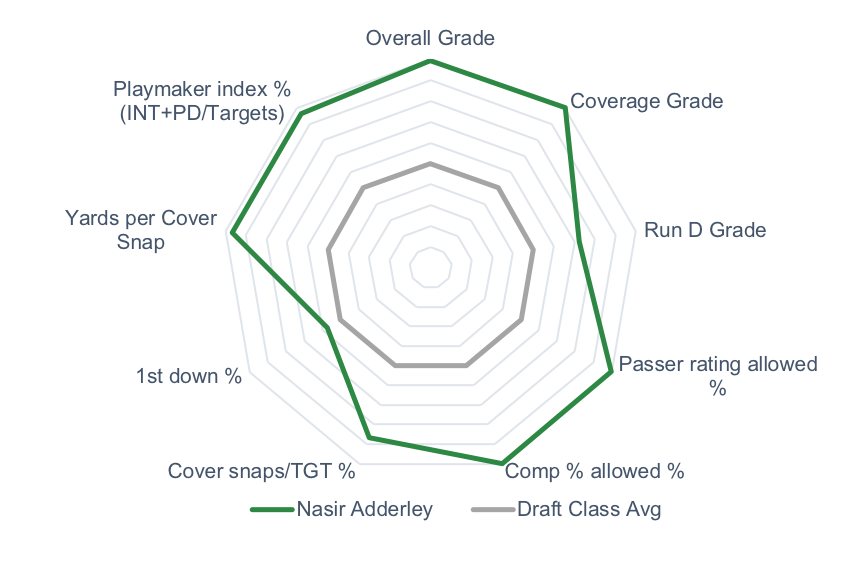 The FCS player additions to the guide are all listed below:
— Taryn Christion, QB, South Dakota State
— Bruce Anderson, RB, North Dakota State
— Alex Wesley, WR, Northern Colorado
— Jazz Ferguson, WR, Northwestern State
— Tytus Howard, OT, Alabama State
— Iosua Opeta, OT, Weber State
— Tanner Volson, C, North Dakota State
— Khalen Saunders, DI, Western Illinois
— Greg Menard, Edge, North Dakota State
— BJ Blunt, LB, McNeese State
— Jimmy Moreland, CB, James Madison
— Jordan Brown, CB, South Dakota State
— Nasir Adderley, S, Delaware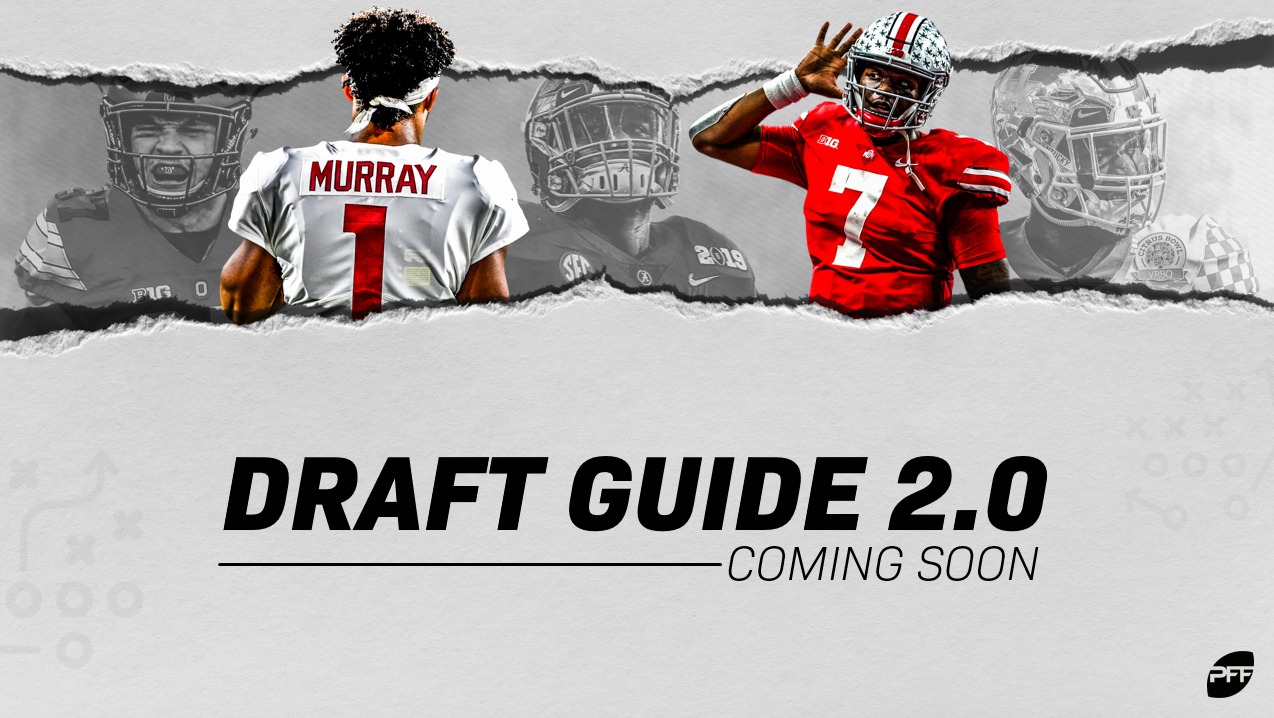 Also receiving additional player profiles from our first release include some FBS players:
— Rodney Anderson, RB, Oklahoma
— Penny Hart, WR, Georgia State
— Kahale Warring, TE, San Diego State
— Neville Gallimore, DI, Oklahoma
— Wyatt Ray, Edge, Boston College
— Anfernee Jennings, Edge, Alabama
— Kevin Wilkins, Edge, Rutgers
— Gerri Green, Edge, Mississippi State
— Kyle Phillips, Edge, Tennessee
— Byron Coward, Edge, Maryland
— Cole Holcomb, LB, North Carolina
— Jahlani Tavai, LB, Hawaii
— Tyrel Dodson, LB, Texas A&M
— Dre Greenlaw, LB, Arkansas
— Ulysees Gilbert III, LB, Akron
— Natrez Patrick, LB, Georgia
— Emeke Egbule, LB, Houston
— Mark Fields, CB, Clemson
— Kendall Sheffield, CB, Ohio State
— Damon Arnette, CB, Ohio State
— Blace Brown, CB, Troy
— Blessuan Austin, CB, Rutgers
— Lukas Denis, S, Boston College
— Saquan Hampton, S, Rutgers
Version 2 of the 2019 NFL Draft Guide will be released Monday, April 8.