If the draft was a free market economy, this year's linebacker class would be a duopoly. Devin White and Devin Bush reign over a relatively weak crop of off-ball linebackers in the upcoming draft. But for those linebacker-needy teams in the first round, which one should you target? Let's go through the performance of both in each aspect of playing the linebacker position and see which backer comes out on top.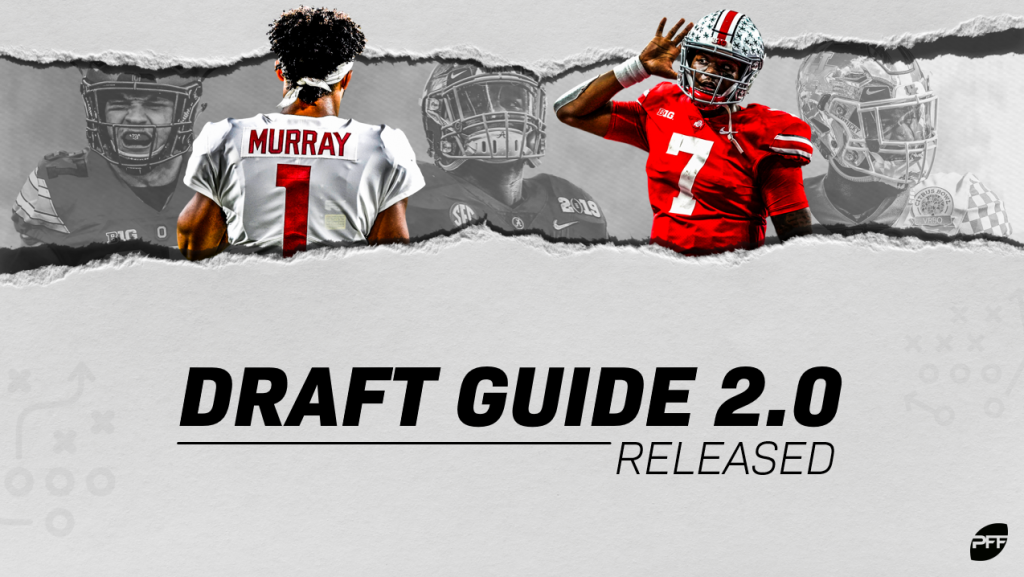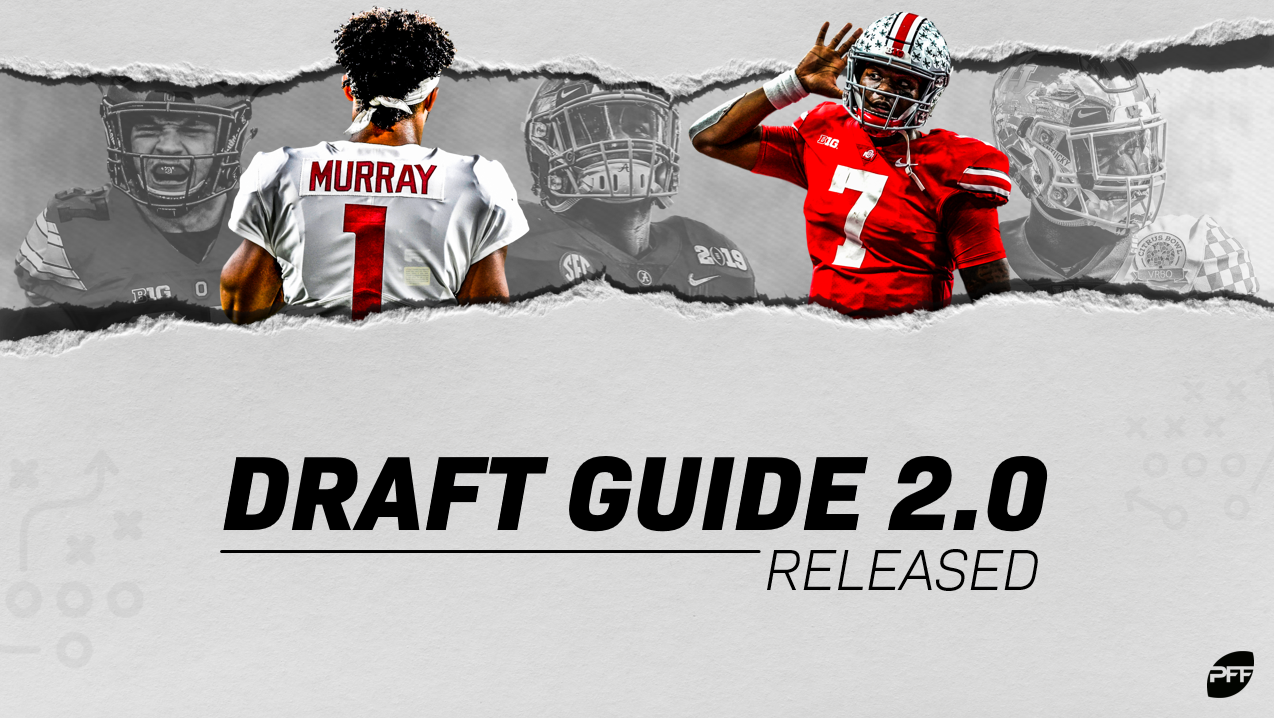 Run Defense
One need look no further than these two linebackers to see that the game has changed drastically at the position over the last decade. The fact that two sub-240 pounders can be rumored top-15 picks should tell you how much being able to stack and shed offensive linemen matters in today's NFL. Deciding this one comes down to preference. White was much more of a playmaker at LSU in the run game, routinely knifing into the backfield. His 26 tackles at or behind the line of scrimmage the past two seasons were twice as many as Bush. At the same time, White had far more ugly reps on tape where he was taken out of the play completely by an offensive lineman. Give me the gap-sound defender here and that's Bush who earned an 85.2 run-defense grade over the past two seasons.
Advantage: Bush
Blitzing
This is one of the biggest reasons to feel so comfortable with their projections to the NFL. Both Bush and White are absurdly explosive and arguably the two best blitzing linebackers in college football. In fact, over the last two seasons, White ranked first and Bush ranked second in pass-rushing productivity among Power-5 linebackers with at least 100 blitzes over that span. With 4.4 speed and off-the-charts explosive testing, they treat running backs like speed bumps. White might have the slight nod in pressures (70 vs. 46), but Bush got home for sacks more (8 vs. 13). This one is too close to call.
Advantage: Tie
Tackling
This is one area where Bush is special. He may be able to crank it up to 100 miles per hour in a heartbeat, but he throttles down and wraps up consistently, as well. Bush had all of 11 missed tackles his entire college career. White topped that figure each of the past two seasons. Bush is also fantastic at limiting yards after contact and hits like a brick in space. White's 13 percent missed tackle rate over the past two seasons isn't getting into the worrisome range like say a David Long Jr. (18 percent) or Vosean Joseph (20 percent), but the LSU linebacker is probably never going to be Bobby Wagner in this regard.
Advantage: Bush
Coverage
All the other areas can go out the window; this is why the Devins are first-round locks. If they couldn't cover, all their other positives would be rendered moot. The way both cover ground and close on underneath passes is already at an elite NFL level. Both players allowed only seven first downs in their coverage all season long despite White being targeted 28 times and Bush 34. The biggest difference between the two is simply the way White processes routes coverage. The LSU linebacker racked up 16 coverage stops compared to only 10 for Bush this past season because of how smoothly he can transition between responsibilities. The play below shows exactly what I'm talking about.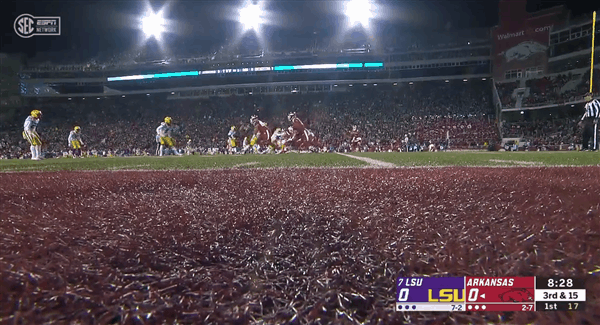 He is dropping out from a walked up look to be the hole player (underneath middle zone) in cover-4. White takes two steps to his left when the QB fakes the screen. Once he realizes it's just a fake, White doesn't hesitate for a second and goes from full speed one way to full speed the other without losing his balance whatsoever. That's rare ability that Bush simply can't match.
Advantage: White
Overall
That's two ticks for Bush, one tie, and one tick for White. So why does White come out on top on our draft board? Because coverage is king. And you can't teach the things that White can do physically in coverage. He may never be a thumper against the run and he'll miss his fair share of tackles, but White has elite coverage traits and will be a weapon as a blitzer for years to come.
Advantage: White