It remains to be seen how the Detroit Lions will fill their inevitable future need at quarterback, but among teams still looking for a franchise passer, they certainly took the least dramatic approach in their search this offseason.
The Cleveland Browns, Atlanta Falcons, New Orleans Saints and Carolina Panthers all pursued Deshaun Watson; the Denver Broncos, Washington Commanders and Indianapolis Colts acquired quarterbacks via trade; the Seattle Seahawks dealt away their franchise QB, and the Pittsburgh Steelers went the free agency route.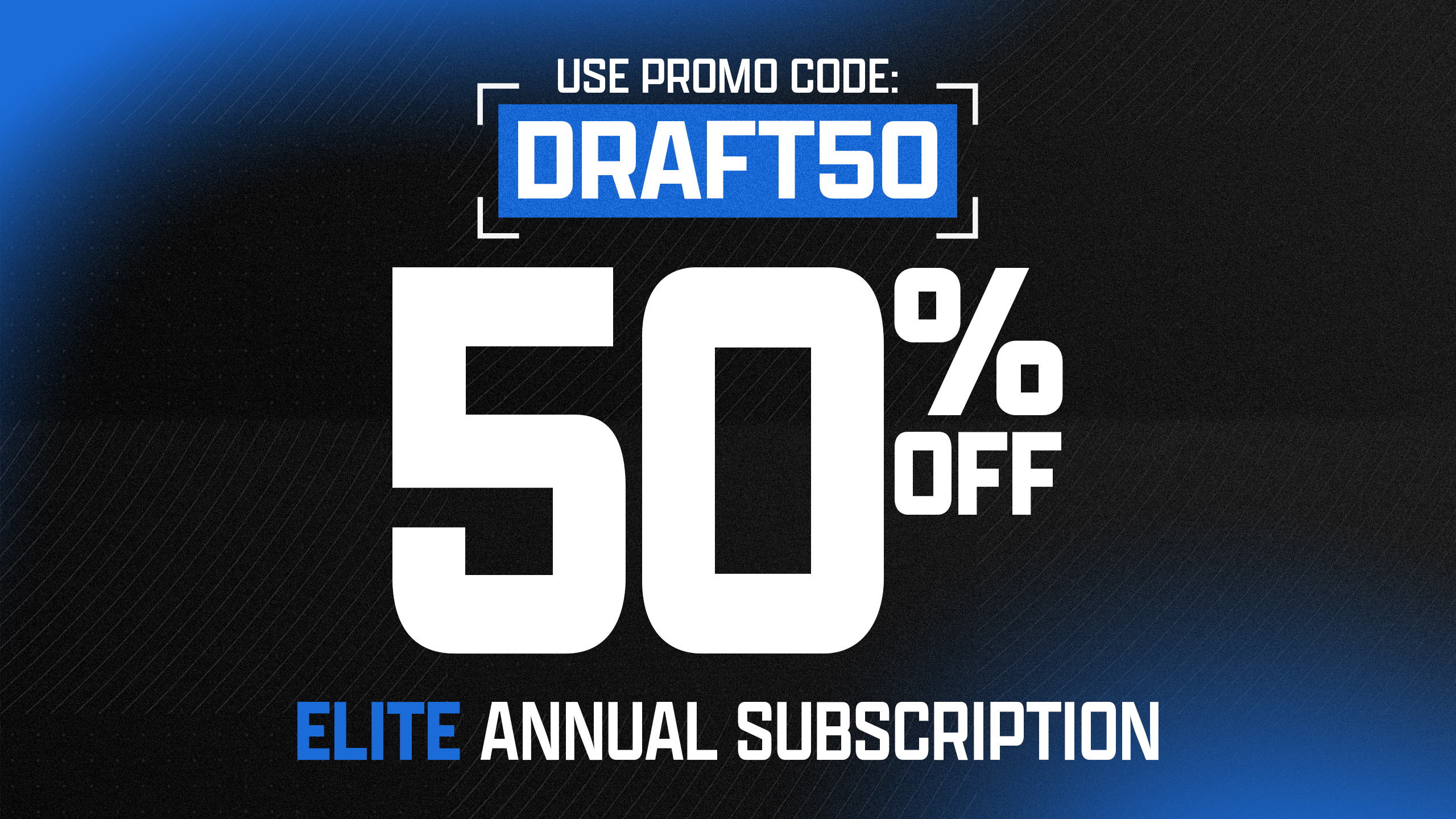 Meanwhile, the Lions have hung back, and there's been persistent buzz since the NFL Scouting Combine that Detroit could take a gamble and select Liberty's Malik Willis at No. 2 overall in the 2022 NFL Draft.
Drafting Willis would still give the Lions options in Week 1 of the regular season. If he impressed enough during training camp and preseason, then he could potentially start the season. And if he needs some time — as expected — then the Lions would still have Jared Goff, who started 14 games last season and went 3-10-1 for Detroit, as their current starter.
Two sources expressed hesitancy that Willis is worth the second overall pick, with one believing he'd be a "reach" at No. 2 overall. A third source believes Willis is talented enough to justify the pick.
"I don't think he is, and I really love Malik," a fourth source added.
He's the fastest and strongest-armed quarterback in the draft. He completed 61.1 percent of his passes for 2,857 yards with 27 touchdowns and 12 interceptions for Liberty last season while adding 197 carries for 878 yards with 13 touchdowns on the ground. He led qualified FBS quarterbacks last season with an 11.0% big-time throw rate.
Malik Willis vs. recent top-five draft picks
| | | | | | | |
| --- | --- | --- | --- | --- | --- | --- |
| | PFF Grade | PFF passing grade | Big-time throw rate | Turnover-worthy play rate | Average depth of target | Accuracy percentage |
| Malik Willis, 2021 | 91.6 | 77.4 | 11.0% | 3.7% | 11.2 | 51.5% |
| Trevor Lawrence, 2020 | 91.1 | 90.2 | 7.1% | 3.4% | 9.0 | 67.3% |
| Zach Wilson, 2020 | 95.4 | 95.5 | 8.6% | 1.0% | 10.9 | 61.4% |
| Trey Lance 2019 | 90.7 | 88.7 | 5.6% | 1.4% | 11.5 | 49.5% |
| Joe Burrow, 2019 | 94.9 | 94.1 | 7.5% | 1.7% | 9.6 | 71.1% |
| Tua Tagovailoa, 2019 | 90.3 | 90.3 | 5.6% | 2.1% | 8.7 | 63.0% |
| Kyler Murray, 2018 | 94.6 | 93.7 | 7.3% | 2.2% | 11.7 | 62.8% |
| Baker Mayfield, 2017 | 94.5 | 94.4 | 7.3% | 3.1% | 11.2 | 66.2% |
| Sam Darnold, 2017 | 83.3 | 82.1 | 7.0% | 5.4% | 10.9 | 62.0% |
The Lions could, of course, trade down, but it's rare for a team to move down and then take a QB (the Buffalo Bills did it in 2013 when they drafted E.J. Manuel). They also own the 32nd and 34th overall picks, bookending the start of the second round, but it's also rare for a team to use a high first-round pick on another position and wait to draft a QB until later (the Cincinnati Bengals did it in 2011 when they selected A.J. Green fourth overall and Andy Dalton 35th).
One source laid out a scenario in which the Lions trade one of their later picks — either No. 32 overall at the end of the first or the 34th overall pick — into 2023 to set themselves up to take a QB in what's believed to be a stronger draft class with Alabama's Bryce Young and Ohio State's C.J. Stroud, among others, still in college.
If the Jacksonville Jaguars really do pivot from their expected course and take Georgia edge defender Travon Walker over Michigan's Aidan Hutchinson, then one source would expect the Lions to make the safer pick and choose Hutchinson.
But if the Jaguars take Hutchinson and the Lions really do take Willis at No. 2 overall, then it would set off some dominos in the draft.
The Carolina Panthers would become the next QB-needy team at No. 6 overall. The current expectation is that Carolina will either stay put or trade back to take an offensive lineman. Alabama's Evan Neal, Mississippi State's Charles Cross or N.C. State's Ickey Ekwonu should be available at No. 6 overall. If the Panthers trade back, then Northern Iowa's Trevor Penning could be available later in the first round. Carolina currently doesn't have a pick between Nos. 6 and 134 overall. Trading back would allow them to fill in that gap.
There's still a chance the Panthers could take Pittsburgh's Kenny Pickett in the first round — either at No. 6 or after a trade-down. There's also a possibility that Pickett could still be available in the second round if the Panthers trade down from No. 6 overall and pick up a second-round pick.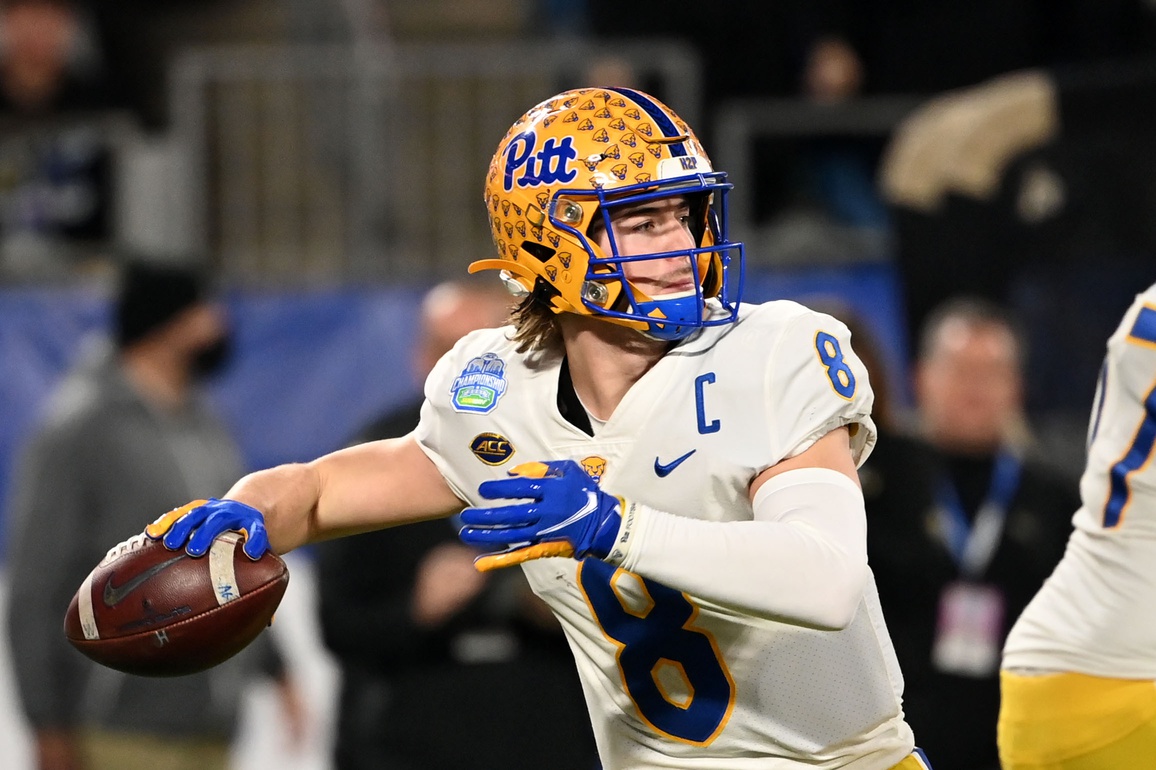 Pickett is viewed highly by a smattering of teams around the NFL, but that's not the consensus. An ideal situation for Carolina could be to trade down, pick up Penning in the first round and then use a second-round pick acquired in that trade to fill their need at QB by either taking Pickett or trading for a player like the San Francisco 49ers' Jimmy Garoppolo. Would the 49ers accept a second-round pick and Sam Darnold for Garoppolo? The Panthers would likely need to overpay for Garoppolo to get Darnold off their salary cap. Baker Mayfield is also still available via trade and is viewed by some around the league — at least on the field — as a better option than Garoppolo.
In the middle of the first round, the Washington Commanders, Minnesota Vikings, Philadelphia Eagles and New Orleans Saints have potential needs for young QBs, but the Pittsburgh Steelers, picking 20th overall, seem like the next most likely team to take a QB. If Willis goes No. 2 overall, however, then Pittsburgh could wait until the second round — or 2023 when the class is stronger — to fill that need.
Cincinnati QB Desmond Ridder and UNC's Sam Howell are two players sources believe could sneak into the end of the first round. If the Steelers don't bite at No. 20 overall, then there could be trade-down opportunities for the Bills at No. 25 or the  Chiefs at Nos. 29 or 30. The Seahawks, Colts and Falcons still need QBs of the future and pick in succession at Nos. 40, 41, 42 and 43 overall early in the second round.
It's a strange draft for QBs in that Willis is widely viewed as the top option, but there are teams who prefer other QBs like Pickett and Howell. But if one specific team that prefers those players doesn't bite on them in the first round, then there's a distinct possibility that they could drop to Day 2 of the draft.
There isn't a major disparity between the top four or five quarterbacks in this year's draft. Willis does, however, have the highest upside. The Lions must decide if that upside is worth a top two pick when there are people around the NFL who believe there's more value at other positions, like edge rusher and offensive line, at No. 2 overall.