Brian Burns, a 6-foot-5, 249-pound specimen and former four-star recruit, is coveted for his first-step explosion, change of direction and pure athletic ability. He's truly a freak of nature, a high-ceiling prospect with natural talents that will translate to the NFL.
But all of that, all of his premier traits don't overtake his coachability, commitment to improving and high football IQ as the best aspects of his game.
Shortly after he blew the doors off the 2019 NFL Scouting Combine, Burns acknowledged his athletic ability and explosion as key strengths in an interview with Pro Football Focus, but he didn't hang his hat on them. He knows his pass-rush technique, plan, and list of moves all outweigh his natural abilities.
Burns led off the discussion with his pass-rush plan and how important going into every snap with a predetermined series of moves.
"I mean, I always have a predetermined move," Burns said. "I always have a plan in my head before every rush. You don't want to just go into a rush not knowing what to do… If I get a good enough get-off and I can beat the guy with speed around the edge, I'll just do an inside chop and dip around the corner."
In the play below, Burns wins the rep in his first two steps and uses quick, violent hands to keep the opposing offensive tackle at bay and leave no doubt.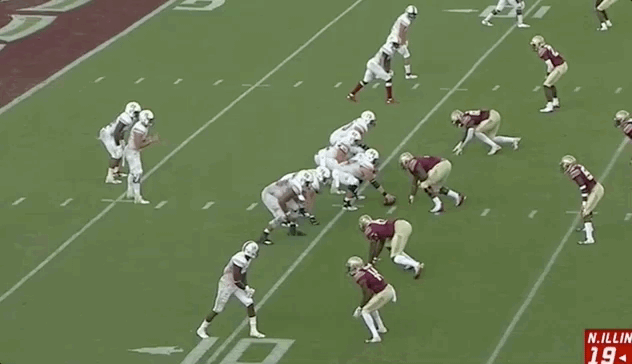 "If a guy is bailing on me or he's trying to overset me, I'll just go up the field, push him with speed, do a little jab outside and come inside with the swim… Everybody knows about my spin move. That's one of my favorite moves, the chop inside spin."
Burns' notorious spin move is an excellent counter to his outside speed rush, and it's likely his favorite because of just how efficient he is when it comes into play.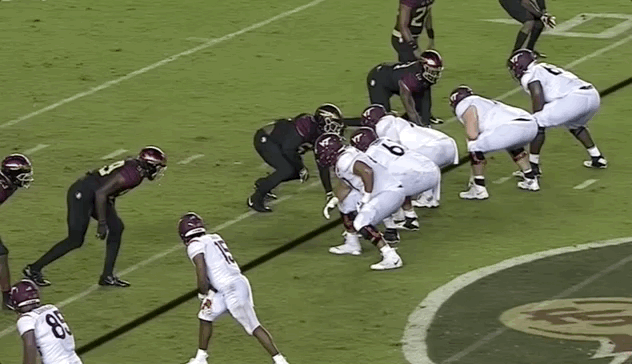 Such pass-rush prowess didn't come without results. Burns ranked fifth among the 104 FBS edge defenders with 300-plus pass-rush snaps in pass-rush grade (90.4) this past season, recording 51 hurries, 10 hits and eight sacks in the process. His 19.7% pass-rush win percentage also ranked fifth on the list.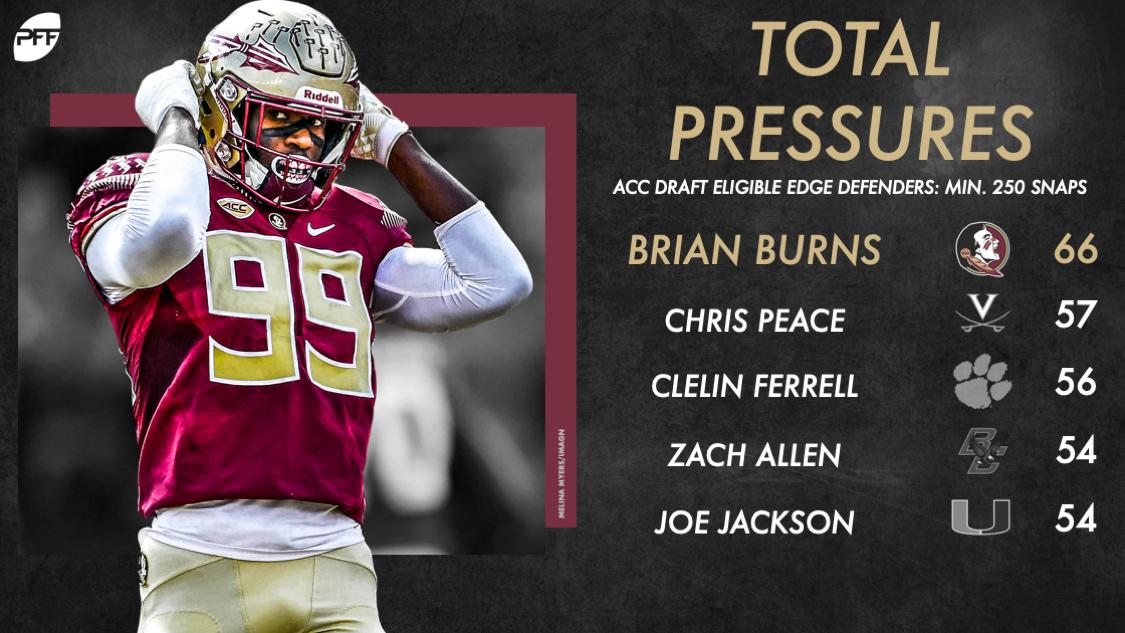 And he only plans to get better.
"There are certain things I'm willing to do, not just from a field standpoint but also mentally on the film and whatnot, just to put myself ahead," Burns said. "I just feel like if I keep working and keep grinding, everyone will else see what I see in my head.
"I feel like the work you put in the dark will come to the light."
While most of the conversations at the Combine were dedicated to praising his game, NFL teams told Burns he needs to improve his run defense, add weight to his lower half, improve hand placement and develop a speed-to-power move – a bull rush. He's attacked the criticisms head-on, training watching film every day.
"I'm looking at film," Burns said. "That's the main thing. I'm always working on my steps, working on my explosion. I feel like putting this weight on is also going to contribute to my pass-rush bull."
Burns watches film of himself, his opponents and his role models constantly. He also records everything he does on his own and watches the film after for 20-30 minutes to improve how he practices. He's a film junkie for all the right reasons.
"I'm taking what I see off the film and putting it on the field," Burns said. "I record everything I do, so after I do it, I look at it myself and try to picture myself doing it in the game."
He's putting in the work in the weight room to push aside what he claims is his biggest knock from teams – his weight – and trades the weight room for a film room right after, knowing that improving existing techniques and adding a bull-rush move to his arsenal are keys to his success.
"My next thing that's going to take me to the next level," Burns said, "is being able to develop that speed and quickness into a power move… a long arm or a shake-and-bake bull-rush or a strong rip, power rip."
High-ceiling prospects aren't hard to find. Prospects with natural talents such as size, length, explosiveness, and athleticism are in every draft. Burns is different, however. He's a high-ceiling prospect with an obtainable ceiling because of his work ethic, coachability, etc., and such prospects are invaluable in the NFL.