Whether it's because of a scheme fit or because the player selected is a moldable tool at a position of need, some picks in mock drafts look better on paper than others. After one of the most unrealistic mock drafts ever was brought to life on Thursday, let's look at my 10 favorite possible picks on day 2 that would make far too much sense for the teams and players involved.
[Editor's Note: To view all of Pro Football Focus' advanced stats and grades for draft-eligible players, check out our 2019 NFL Draft Guide. All EDGE and ELITE subscribers already have access to the guide, and for those who don't, you can get your copy for as low as $9.99!]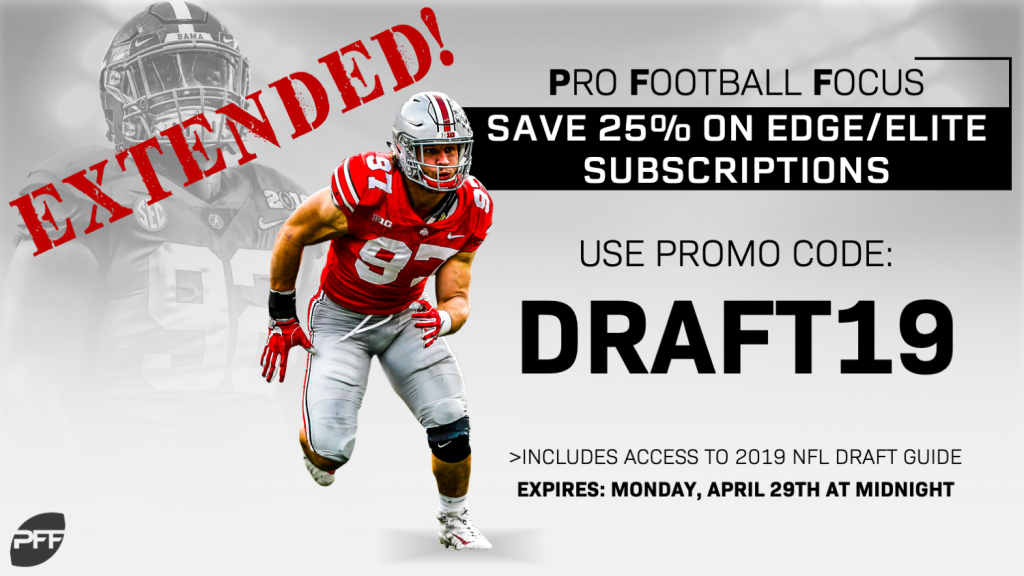 We had Adderley in the same range as Darnell Savage in terms of single-high safeties in this draft class. As far as playmaking goes, no one has shown more of it on tape than Adderley. That would be a sight for sore eyes in San Francisco, where six safeties took 300-plus snaps in 2018 and none earned a grade higher than 66.5.
Williams has been touted as the best press corner in this class and the Seattle scheme covets that ability – maybe over all others. Working in a 'silo' is when Greedy is at his best, and he could seamlessly come in and shore up one half of the field in Seattle.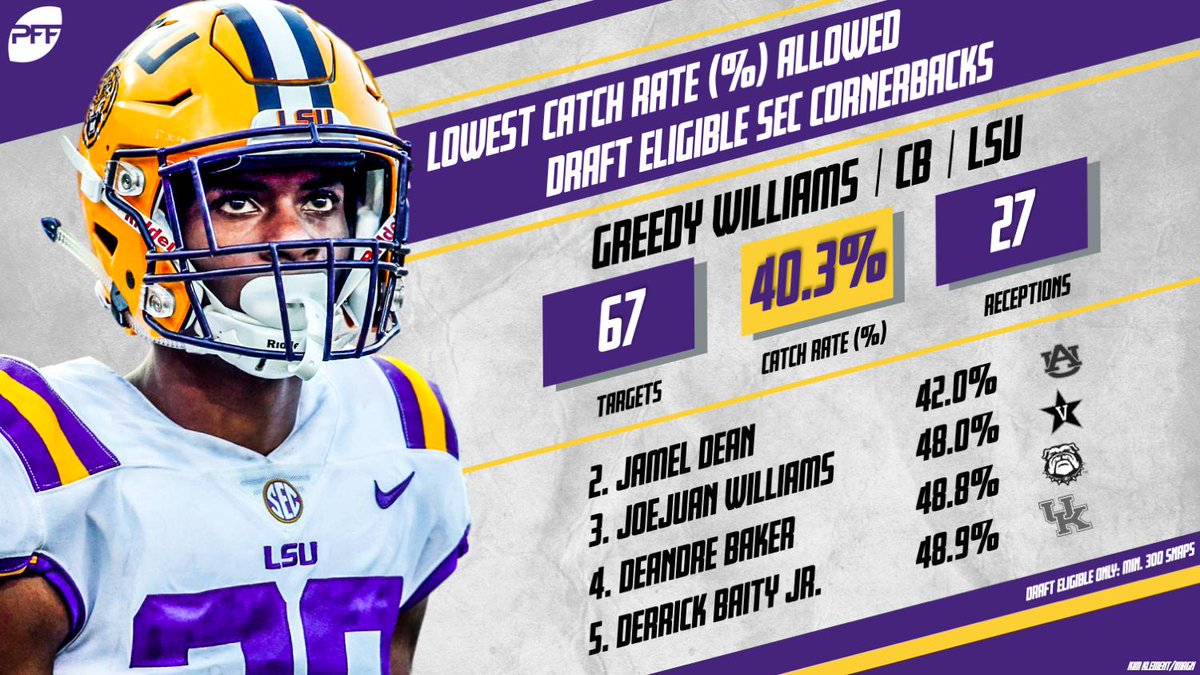 40. Buffalo Bills – WR D.K. Metcalf, Ole Miss
This one is such a good fit that I thought it was feasible in the first round. If they can snag him here though, it will be one of the steals of the draft. Metcalf's deep speed and catch radius pairs perfectly with young quarterback Josh Allen's strengths.
The Packers love shifty route runners and Brown personifies that. I've compared him to a larger Davante Adams and Brown would have the opportunity to hone his release package with help from the master himself. Brown's YAC ability would be a welcome addition as well as he broke 40 tackles over the past two seasons.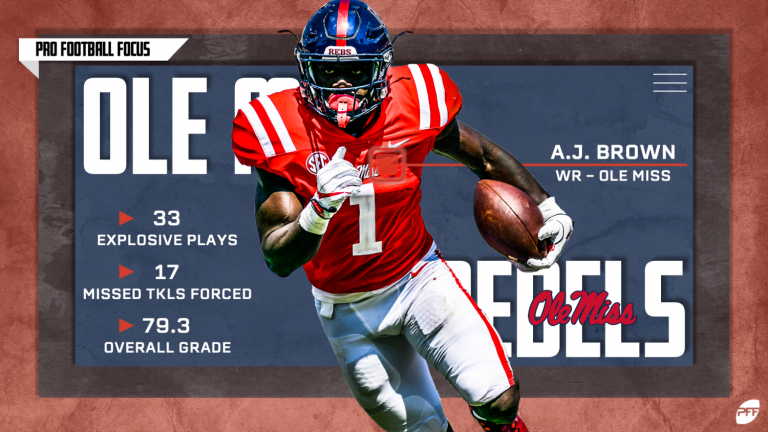 Hooker has some of the best instincts of any safety in this draft. He forced 15 incompletions and picked off 6 passes over the past two seasons. That innate feel is coveted in the Panthers zone-heavy scheme.
54. Houston Texans – CB Byron Murphy, Washington
The Kareem Jackson slot/safety/corner role that is now vacant in the Texans defense could be seamlessly filled by Murphy. His feel in off-zone coverages makes him a perfect for a Texans team that ran more Cover-2 than anyone else in the NFL last year.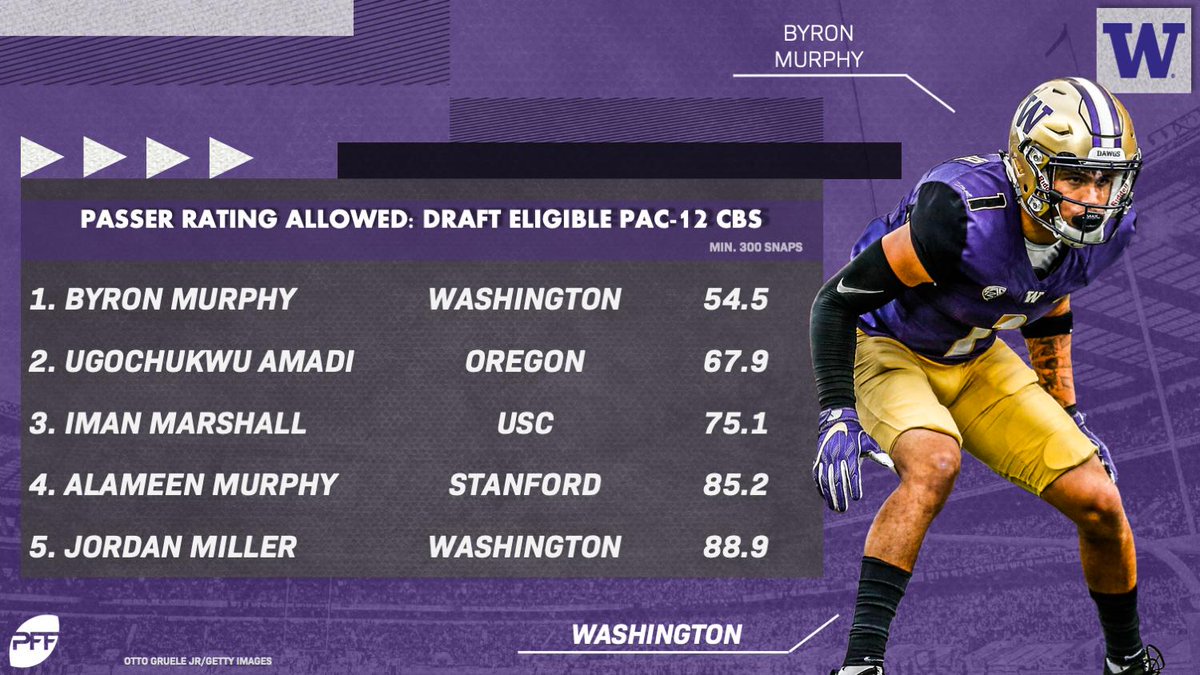 We have a first-round grade on Risner, and considering the rate at which offensive linemen are free falling down draft boards, this doesn't seem that ridiculous here. Risner could slot in at right tackle or right guard and immediately be an upgrade for the Chargers.
The Patriots don't need a corner. That obviously won't stop them from taking one though. Long is the perfect fit to match up with the shorter, quicker receiver for opposing offenses while Stephon Gilmore takes the bigger, more physical wideout.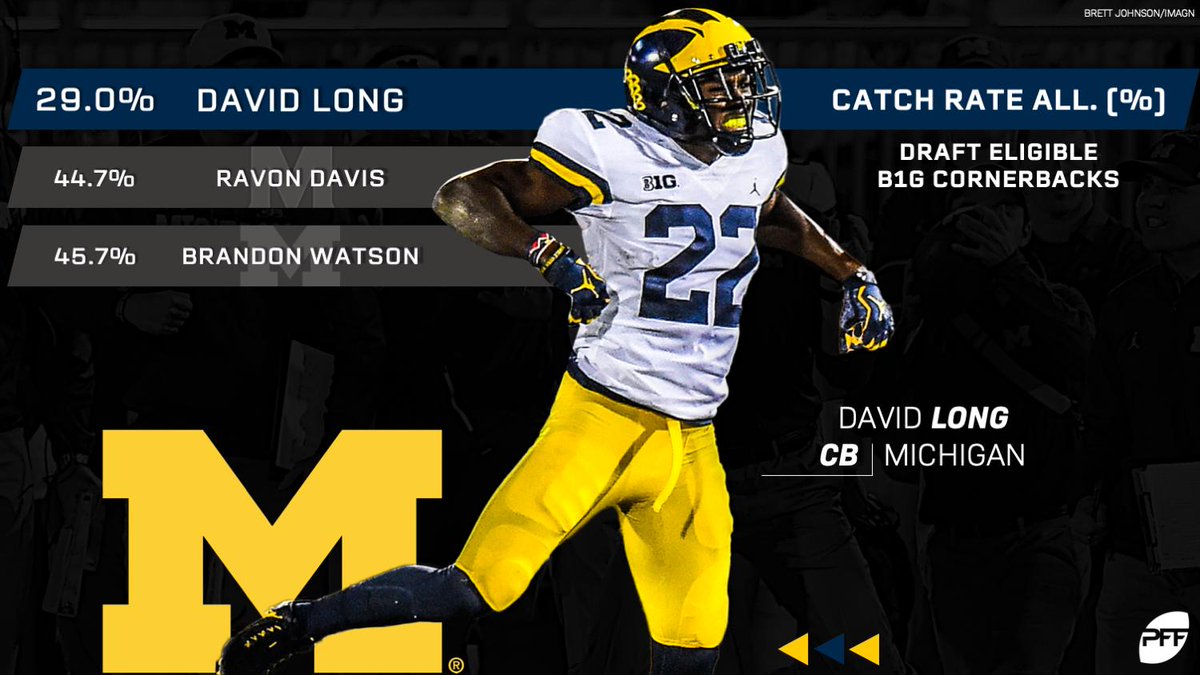 90. Dallas Cowboys – DI Khalen Saunders, Western Illinois
Penetration is the name of the game in Dallas' defense, and Saunders brings that at the nose tackle position arguably as much as first-rounder Dexter Lawrence. Saunders had the second-highest win rate of any defensive tackle in the one-on-ones at the Senior Bowl.
No team in the NFL has a better track record of developing pass rushers than the Ravens. Banogu has all the tools and athleticism one could want from the edge position, but he is completely unrefined as a pass-rusher at the moment.