We are just about halfway through the college football season, and there have been plenty of movers and shakers around the country when it comes to NFL Draft stocks. While a player's full body of work is most important in the evaluation process, keying in on potential future NFL matchups is also crucial to see how players handle comparable competition levels.
There are a number of intriguing matchups for Week 7 — these are the ones I'll be watching.
Clemson WR Mike Williams vs. NC State CB Jack Tocho
Williams brings his All-American potential into this matchup, while Tocho's 88.9 overall season grade leads all Power-5 cornerbacks. Williams does most of his work at the intermediate and deep levels, and he works well with QB Deshaun Watson on the entire vertical route tree, whether running "go" routes or working back-shoulder throws off of that. Check out his route tree below:

Tocho has intriguing size at 6-foot, 201 pounds, and has posted head-turning production this season. After a solid 2014 and 2015, Tocho has allowed only 12 receptions on 29 targets for 134 yards (4.6 yards per attempt), including an interception and four passes defensed. With 18 of Williams' 47 targets coming on go routes and Tocho allowing only 1-of-8 with two passes defensed on that pass pattern, something has to give on Saturday afternoon.

Western Michigan WR Corey Davis vs. Akron CB DaAndre Scott
There is no law about not tuning into #MACtion on a Saturday afternoon, as opposed to a Tuesday night, and Western Michigan's game against Akron could be one of the best of the week as well as a MAC championship preview. Davis was our top-ranked wide receiver from a draft perspective coming into the season, while Scott had the No. 3 coverage grade in the nation a year ago at 88.6, and he's off to a good start this season at 80.8. Davis combines excellent route-running with good ball skills and after-the-catch ability, so he'll provide the most difficult challenge of Scott's season. Scott lines up at left cornerback about 68 percent of the time, while Davis will flip to both sides on the outside, so expect to see a fair amount of this matchup.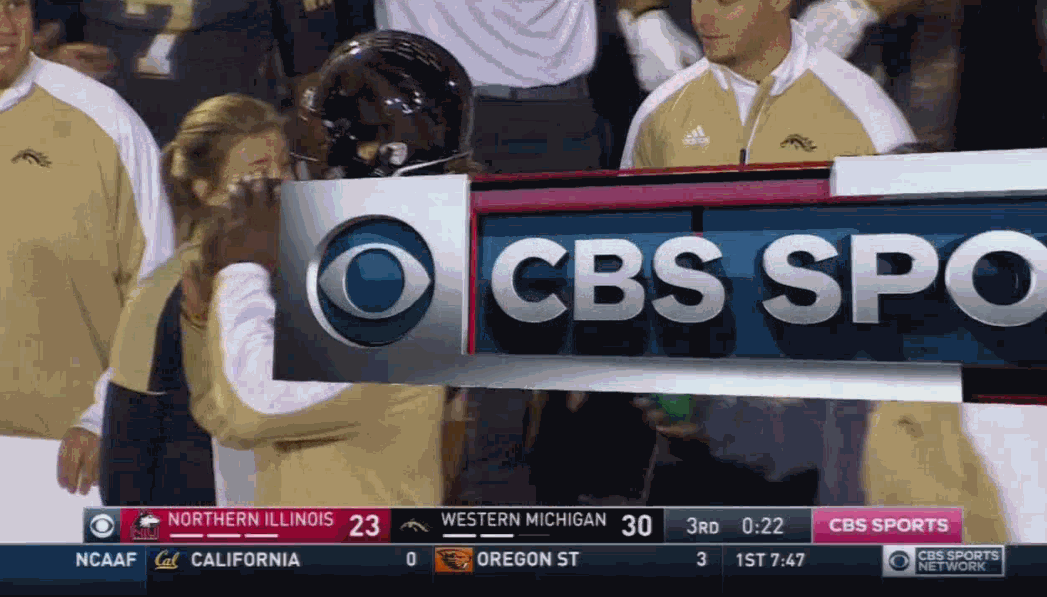 UCLA DT Eddie Vanderdoes vs. Washington State G Cody O'Connell
The Washington State offense is rolling, putting up the usual big numbers in the passing game while flashing a competent running game throughout the season. The offensive line generally grades well in their quick-passing system, and O'Connell is currently the top-graded guard at 88.4 overall. The passing game makes it difficult to get pressure, and O'Connell has allowed only a sack, a QB hit, and two hurries on 291 attempts while doing a nice job in the running game, particularly at the second level.
As for Vanderdoes, he started the season on fire and currently ranks third overall among interior defensive linemen with a grade of 87.5. Coming into the year, we wanted to see Vanderdoes improve as a pass rusher and an 86.4 grade indicates that he has, however it will take extremely quick wins in order to get to Washington State QB Luke Falk this weekend. Vanderdoes will flip and play both sides along the defensive line so he'll see O'Connell about half the time.
Georgia G Lamont Gaillard vs. Vanderbilt LB Zach Cunningham
It's been a breakout season for Gailllard, who ranks sixth among the nation's guards with an 84.8 overall grade. We may not see a lot of this matchup, but when Gaillard climbs to the second level in the run game, Cunningham will be waiting with perhaps the best striking ability of any linebacker in the nation. Cunningham uses his quick hands and aggressiveness to shed blocks and make plays, and that's why he leads the nation with a run-stop rate of 16.4 percent. Gaillard will have to win on first contact in order to keep Cunningham out of the play, and we'll see if his ascent toward the top of the guard rankings is legitimate.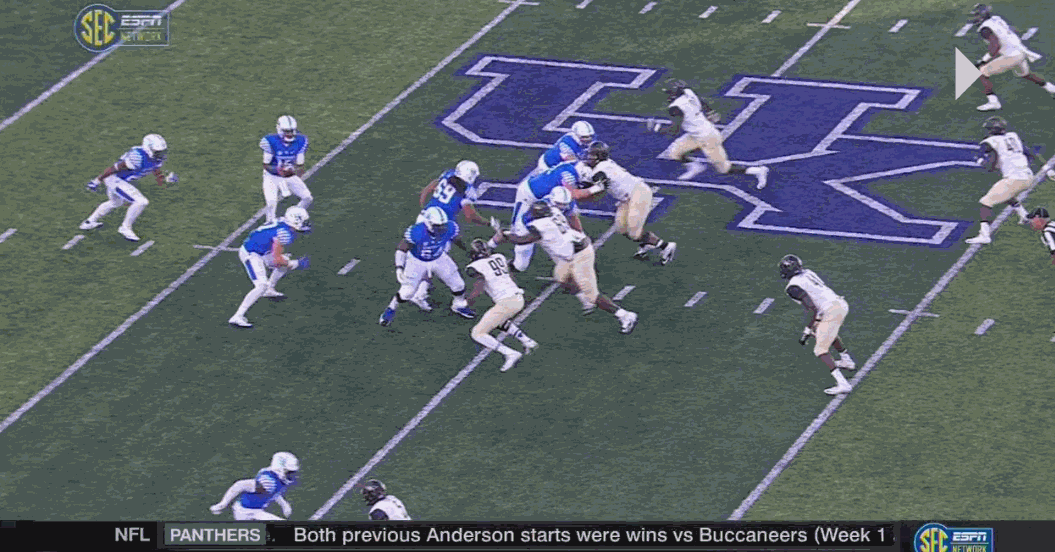 Stanford DE Solomon Thomas vs. Notre Dame G Quenton Nelson
Truth be told, this matchup might not come to fruition as a head-to-head battle. Nelson plays left guard for the Irish, and Thomas generally lines up on the defense's left over the right guard or right tackle. However, perhaps Stanford will alter its usual alignment in this one, and regardless, these are two players to watch in the trenches Saturday night.
Thomas has been one of the lone bright spots on Stanford's defense and he has the No. 10 grade against the run among the nation's interior defensive linemen while also getting after the quarterback with four sacks, six QB hits, and 14 hurries. Nelson is one of the nation's best guards and ranked as a PFF College Top 101 player coming into the season. He brings powerful run-blocking to the table along with improved pass protection that has seen him allow only a QB hit and five hurries on his 223 pass-blocking attempts this season.