We'll get this out of the way by saying when it comes to the NFL draft, no prospect is a safe prospect. You never know how a player is going to develop in a new situation. However, when it comes to size, speed, strength and skill, some players show styles on film that you can easily envision fitting at the pro level.
Here are the five safest prospects your team should be able to find outside of Round 1 in the 2023 NFL Draft.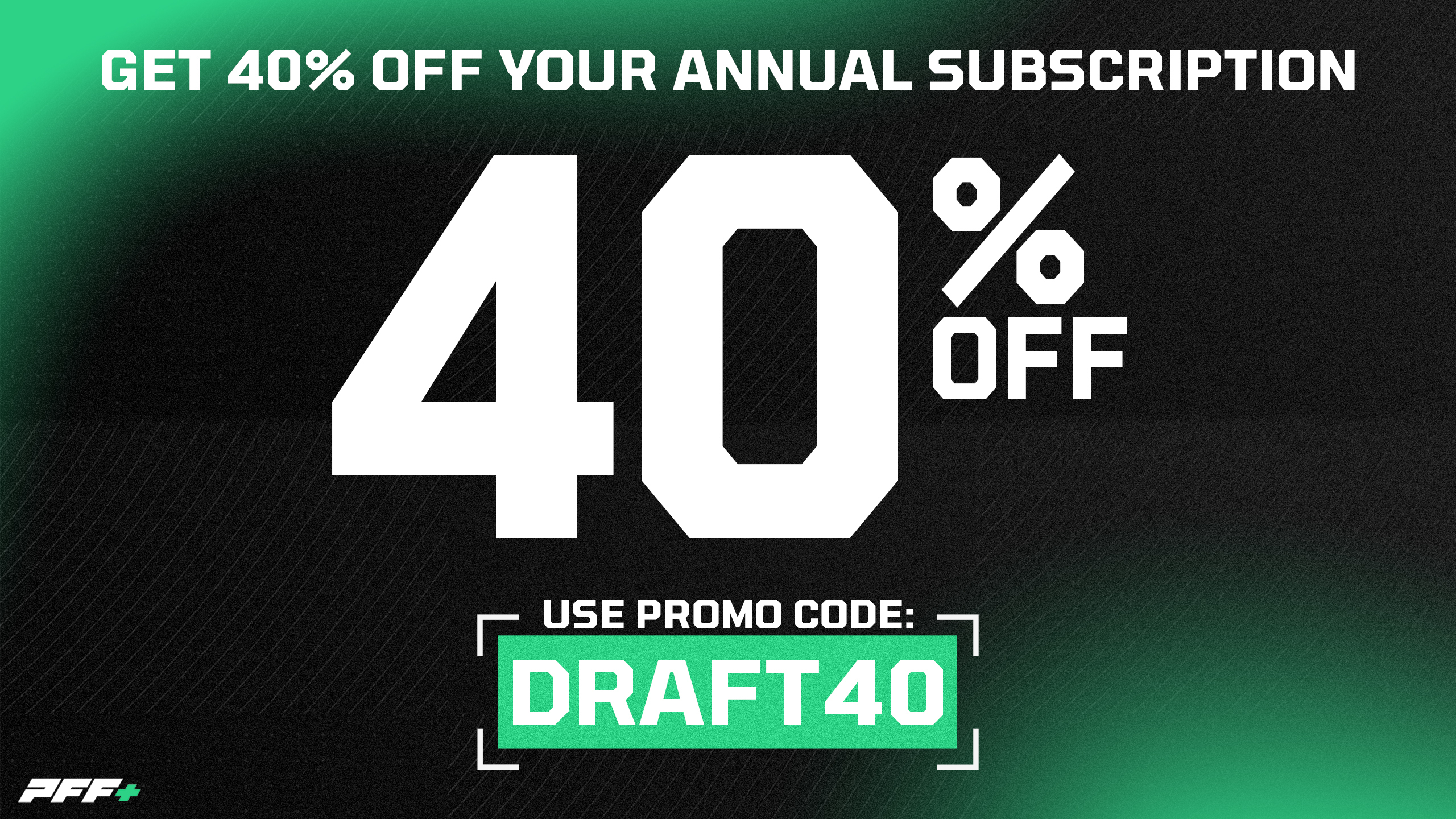 ---
Bergeron finished this past season with a 75.2 overall grade. It was the second season in a row in which he recorded an 80.0-plus mark as a pass blocker. He has four years of starting experience, both at right tackle and left tackle, and his footwork and footspeed are fantastic in pass protection and when displacing defenders against the run.
While Bergeron's weight is a bit top-heavy, and his kick slides don't cover as much ground as they do for the top offensive tackle prospects, he was born to play in the trenches. He's a natural at so much of what makes a successful trench player, and that can be seen in his success on the left and right sides. His measurables might mean he's destined to play guard in the NFL, but even if that is the case, he should be a starter for years to come. 
---
Downs is one of my favorite players in this class. He's smaller in stature at 5-foot-9 and 171 pounds, but he plays bigger than his numbers suggest. For example, Downs brought in 13-of-18 contested catches this past season for a 72.2% catch rate, one of the highest in the class, especially given his 24.5% wide receiver usage rate.
He's a smooth route runner from the slot who brings that added element of strength to his game for tough catches over the middle. It's not the most star-studded receiver class, but Downs feels like a safe bet to make within it. 
---
For this exercise of "safe" players, we're not always talking about guys who will become major difference-makers. Sometimes, "safe" can best be described as knowing what you're going to get. In Steen, I feel like I know I'm getting a good offensive lineman who can start, if needed, at guard or tackle. Steen started for just one year in college due to now-New York Giants tackle Evan Neal playing in front of him, but he posted a 71.9 overall grade with a 77.9 grade as a pass blocker.
Steen is built like a guard with a thick lower body that helps him anchor some of the best bull rushers, but his movement skills were good enough to survive at offensive tackle this past season. Whether at guard or tackle in the NFL, Steen is a player I have confidence in to be a consistent name on my depth chart.
---
Charbonnet feels like a fan favorite among the draft community, and for good reason. The 6-foot-1, 215-pound back has a running style that is easy to fall in love with. When he gets the ball out of the backfield, he can look like he's shot out of a cannon — or, at least, that's how defenders who try to tackle him feel.
Charbonnet earned an incredible 93.8 rushing grade this past season with 1,358 rushing yards and more than 800 yards after contact. He has the potential to be a strong member of a running back rotation as a powerful back who brings some extra juice to that kind of label.

---
Mitchell can get lost in what is a very talented and deep cornerback group, but he feels like the kind of player who we might look back on and say, "How did he not go higher in his draft?"
He's not the biggest cornerback in the class, measuring in at 5-foot-11 and 191 pounds, but he doesn't seem to get bullied at the line of scrimmage or the catch point as often as those numbers might suggest. Over the past two seasons of being a starter, he recorded 18 forced incompletions and allowed just over 400 yards each year. Though it's a deep class, there is a lot of boom or bust in the cornerback class. Mitchell feels like a steady playmaker, and one who should have no trouble sticking around in the NFL.