INDIANAPOLIS – Risers and fallers are a common topic during the NFL scouting combine. As players take to the podium and answer questions from the national media, and as they showcase their athletic abilities on the field, big boards get updated and mock drafts are adjusted.
---
Click here for more PFF tools:
Draft Guide & Big Board | Mock Draft Simulator
Dynasty Rankings & Projections | Free Agent Rankings | 2022 QB Annual
Player Grades
---
One of the 2022 class' biggest risers midway through combine week is North Dakota State wide receiver Christian Watson. As a player who was generally considered a mid-round projection to start 2022, Watson has since elevated his stock into the top 50 in the 2022 NFL Draft.
The momentum for Watson's stock this draft season started at the Senior Bowl, where he put on a show during all each day of practice. As the week went on, Watson only got better, as he silenced questions around whether or not the level of competition was going to be an issue after coming from the FCS.
.@NDSUfootball WR Christian Watson has been the best WR at @seniorbowl practices all week, and today is no different. Pretty sure I didn't see him lose a single rep in 1-on-1s pic.twitter.com/FZPNszHkZp

— Trevor Sikkema (@TampaBayTre) February 3, 2022
At the combine, Watson explained that he just played naturally at the Senior Bowl.
"It's really limited time in terms of receiving and utilizing coaching points at the Senior Bowl," Watson said. "They really kinda just let us go out there and do what we do. They'll tell us stuff every now and then. One thing for me, one thing I know that I took in was releases on the goal line. We got a bunch of reps in goal-line one-on-ones and it's being able to work on my release a little bit more and hear the coaching tips from the coaches, utilizing my size and my quickness to be able to move the DB off the line and create space at the goal line is something I was definitely looking at at the Senior Bowl."
Watson never topped 1,000 receiving yards in a single season in his college career, finishing with a career-high 800 yards from 43 receptions in 2021, which was a slight improvement on his sophomore season where he recorded 732 yards from 34 catches. The main catalyst for that lesser production wasn't a lack of ability – as we are clearly seeing now — it was more due to the nature of NDSU's offense.
"At North Dakota State we run the football a lot," Watson said. "Whether I'm catching 10 balls a game or I'm getting 10 good blocks a game it was the same to me in the end. Whatever I can do to help my team win, and blocking was a big part of that."
Watson showed up to Indianapolis with a lot of eyes on him, but he passed his first test with flying colors when he measured in at 6-foot-4 and 208 pounds with long 32.5-inch arms and 10.5-inch hands. Those measurements were good enough to check the boxes for a potential "X" wide receiver at the next level because he had the physical profile to overcome press coverage in the NFL.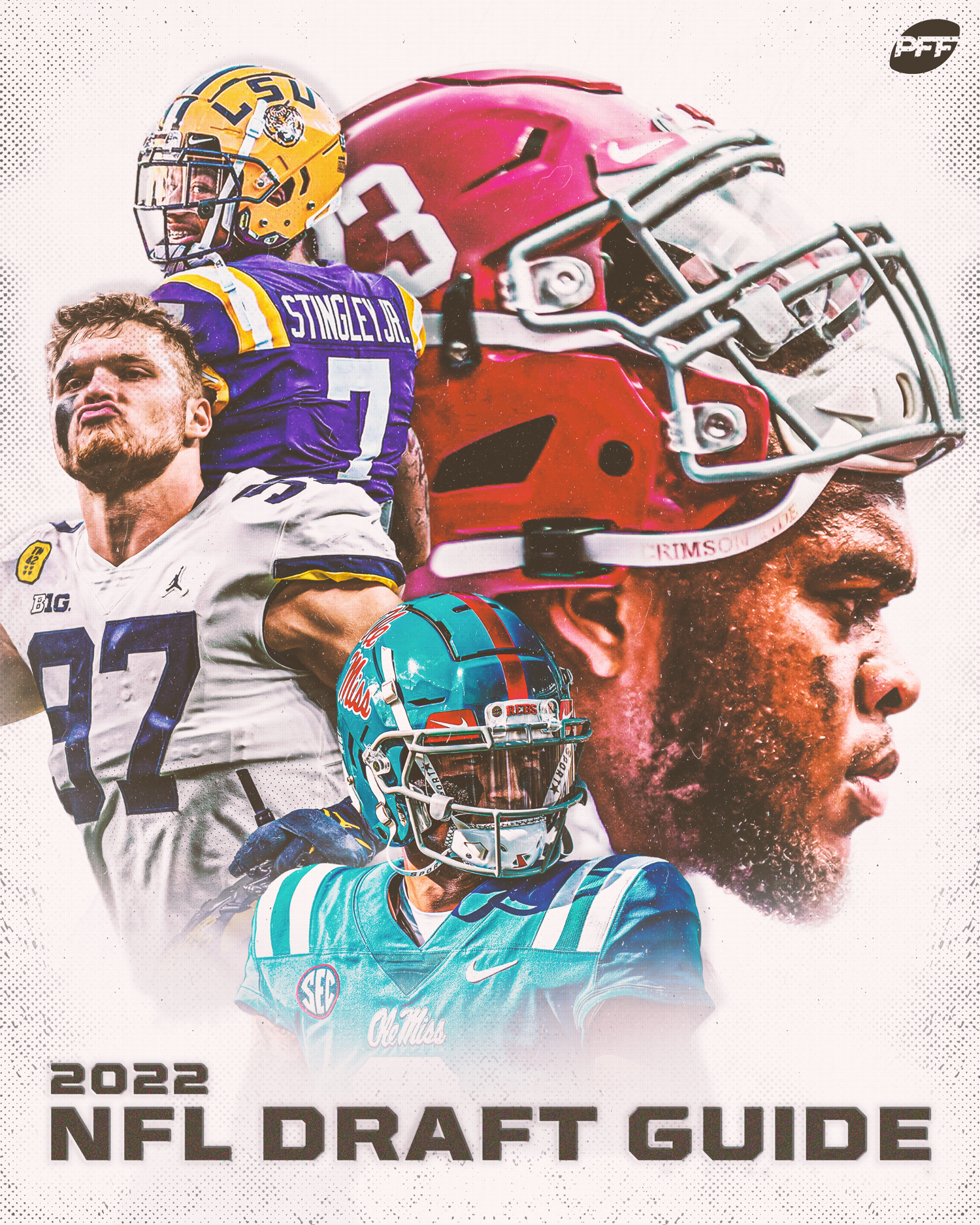 As the week went on, Watson's combine performance only got better. When he was able to lace up the cleats for on-field testing, Watson was a natural once again. This time, that came in the form of a blazing 4.36-second 40-yard dash in addition to incredibly impressive explosive numbers — 38.5-inch vertical jump and 11-foot-4- broad jump.
Watson's height ranks in the 90th percentile for wide receivers in the NFL while his 40-yard dash finished in the 92d percentile and broad jump in the 98th percentile.
"My size, my speed, my versatility – being able to do it all," Watson said. "I don't think there's a lot of guys that have the same skill set that I have and I'm going to continue to prove that."
Whenever a draft class is loaded at a certain position, combine results are very useful "cluster busters" for final evaluations. If an evaluator has similar film grades on two or three players, better athletic scores are often the tiebreaker.
When mock drafts get updated the week after the combine, be prepared to see Christian Watson's name in the first round because he's leaving Indianapolis as a top-50 lock.