PFF continues to push development on new and insightful ways to evaluate NFL prospects for the draft. We like to leave no stone unturned, which is why we are always searching to blend all schools of thought to most accurately predict how well a prospect performs at the next level.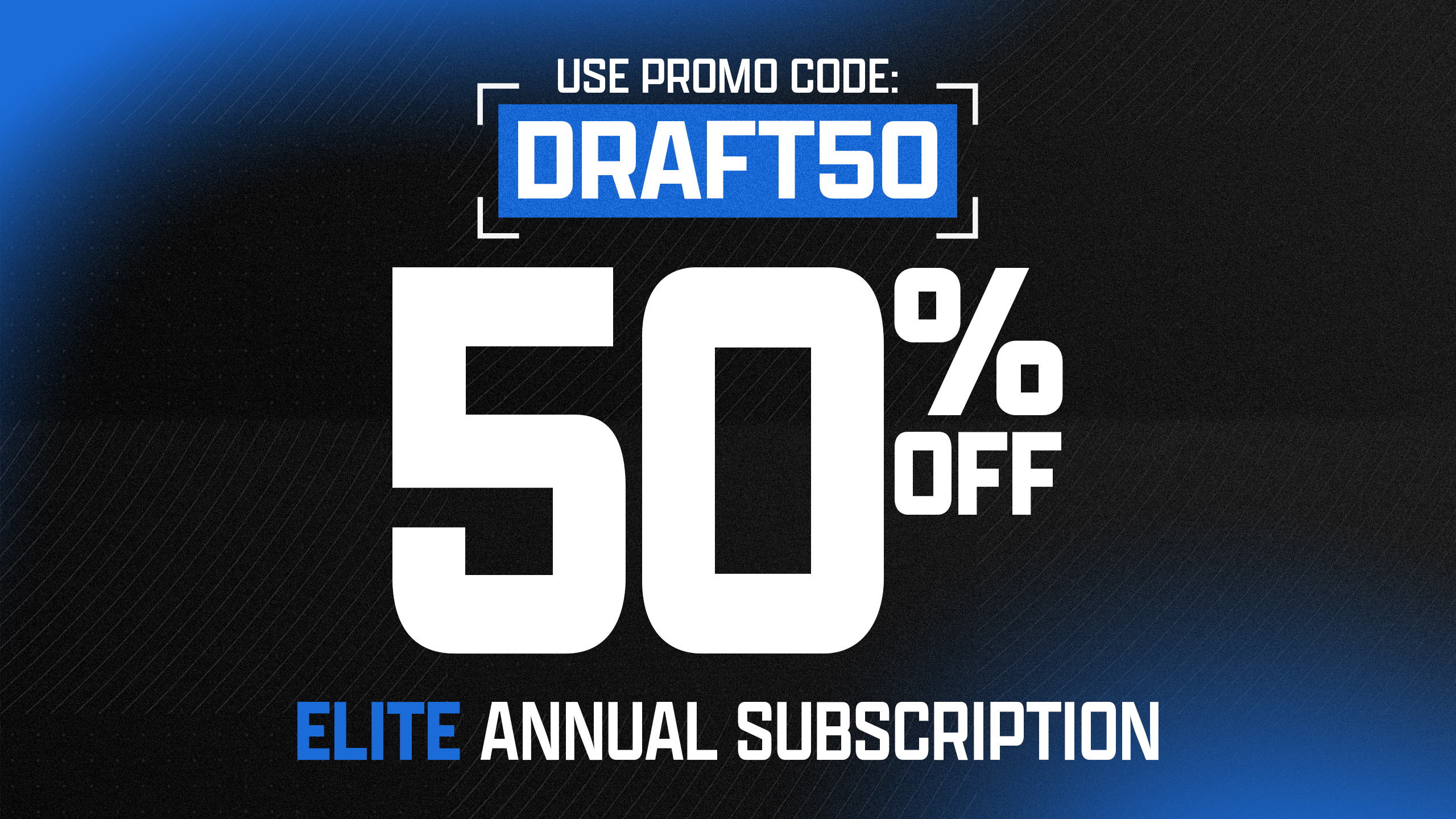 We can use natural language processing to compare prospects to others in their draft class and those from the past. Then, we can tie in previously built advanced descriptive stats to gauge how well a prospect fits within a certain mold performed in the NFL.
For this analysis, we took prospect write-ups from The Athletic's Dane Brugler, who is one of the best football film analysts, over the past eight seasons (including 2022) and used latent semantic analysis (LSA) to derive similarity scores between the text in prospects' scouting reports.
After building our dataset to span eight seasons, we can create a prospect's score in a number of ways. We decided to use a weighted average of similar players' WAR (wins above replacement), using the similarity score derived above as the weights. For example, if a player has a 0.60 similarity score with a player who has earned 7.0 WAR since being drafted and a -0.3 similarity score with someone that has earned 4.0 WAR, his overall score would be +3.
Using the analyses above, we can look at 2022 prospects in a couple of ways. First, we can examine player comparisons of interest for notable prospects. Second, we can rank the players in each position group by the score derived above. These scores have correlated well with draft position and future WAR generated at the NFL level, although a more robust analysis using more seasons and sources of data is beyond the scope of this article.
Our first introduction into this methodology highlighted Jalen Hurts as our top-rated prospect, who did enough the past two seasons to look like a hit at the quarterback position in the second round of the draft. The opportunity cost of Hurts being drafted in the second round more than justified a flier from any team based on his skill set.
Let's start by looking at what the most successful NFL quarterbacks have as common text analytic traits. We can then see what that means for prospects in the 2022 class.
TEXT ANALYTIC QUARTERBACK TRAITS
The best two-word gram for previous draft prospects is "processing speed," a phrase difficult to evaluate without watching film. This nuance is one of the many reasons this text-based modeling approach can have validity in blending two schools of thought together.  
Another word combination that identified high-performing draft prospects from previous classes well is "upside worth." This points to Brugler's ability to contextualize upside correctly in addition to his skill in identifying the right prospects. Having an "ideal body" is another phrase performing well as an identifier for future NFL success. 
This year's quarterback class is rightfully maligned for lacking the top-end talent of previous drafts. No prospect hits any of the top phrases identified from prior seasons. 
On the flip side, phrases that point toward negative outlooks in the NFL include "different offensive coordinator," "still raw," "throws movement" and "improved decision." 
These phrases appear for certain prospects in this class, and the overall outlook is much lower than any other we have done this research on. A few players do perform well and offer hope that maybe this class turns into an eventual hit. 
DOMINATE FANTASY FOOTBALL & BETTING WITH AI-POWERED DATA & TOOLS TRUSTED BY ALL 32
Unlimited Fantasy League Sync
Fantasy Start/Sit Line-Up Optimizer & Waiver Wire
WR-CB & OL-DL Matchups, PFF Player Grades, & Premium Stats 2.0 Tools
Nathan Jahnkes Rankings - #1 Most Accurate Last 70 Weeks
PFF Best Bets, Player Props, & Power Ranking Tools
NFL Mock Draft Sim with Trades & Draft Grades
Already have a subscription? Log In