It was going so well for Jake Fromm. The Georgia quarterback recovered from the heartbreak of losing a National Championship and, through the entire 2018 season and until about halfway through the 2019 season, was lights out. He was the last of a dying breed, a quarterback who brought little to the "physical tools" party but could still shred a defense. His timing, ability to cycle through reads and footwork were top-notch.
And then he played South Carolina. From the start of 2018 until the South Carolina game, Fromm's passing grade was an elite 90.1. That loss did something to Jake. His grade dropped over the second half of the season and sputtered across the finish line at 79.9 — not good.
[Editor's note: Check out PFF's 2020 Mock Draft Hub, NFL Draft Big Board and NFL Mock Draft Simulator. PFF Elite subscribers can also download the 1,100-page 2020 NFL Draft Guide.]
Only Fromm knows exactly what happened, but the numbers are startling and almost unforgivable. During the good times, when Fromm threw to what we chart as "open" receivers between 5 and 20 yards downfield, his uncatchable throw rate sat at 5.7%. This is completely normal and would put him at the top of the class. Inevitably, some throws will get away from you. But from South Carolina on, Fromm missed one out of every five throws to "open" receivers in the same depth range. That's inexcusable.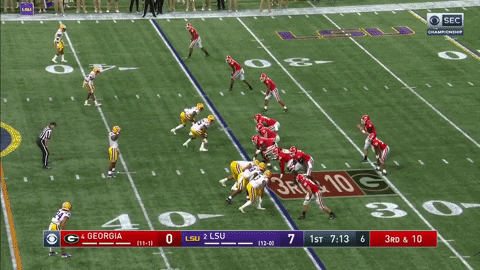 The timing never changed. The ability to read and throw to the right receiver never changed. The subtleties of playing quarterback from the pocket didn't change. He just couldn't get the ball to his receivers. To any level of the field with any receiver separation, 30% of his throws were uncatchable over that span. You cannot play in the NFL with that type of accuracy. During the good times, he was at 18.2%.
Where Fromm continued to excel in accuracy — even throughout the downturn — was his ability to manipulate defenders into doing what he wanted them to do. His tape is littered with examples of him using The Force to create windows to fit the ball into. This is where he won in college and can continue to win in the NFL.