Penn State's K.J. Hamler is one of the biggest X-factors in the 2020 NFL Draft, and he has a unique skill set that makes him one of the most fascinating prospects available. But while evaluations on him might be all over the map at this stage, he does have the kind of dynamic playmaking ability that teams will always chase.
He has been on my radar since the first game of his college career when he immediately showcased the kind of ability he has to completely alter the path of a game in just a couple of plays.
[Editor's note: Check out PFF's 2020 Mock Draft Hub, NFL Draft Big Board and NFL Mock Draft Simulator. PFF Elite subscribers can also download the 1,100-page 2020 NFL Draft Guide.]
In Week 1 of the 2018 season, Appalachian State was attempting to pull off another famous upset and took a touchdown lead with under two minutes to go. Hamler had been on kick return duties all day, but with the kicker booming it deep into the end zone every time other than a surprise onside, he had been instructed by his up-man to take a knee on each occasion. 
The kick following the go-ahead touchdown sailed 5-6 yards deep into the end zone, just like all the others. The up-man moved in front of Hamler, but this time didn't specifically instruct him to take the knee. Hamler hesitated for a full second or so, before finally making up his mind to take it out and make something happen.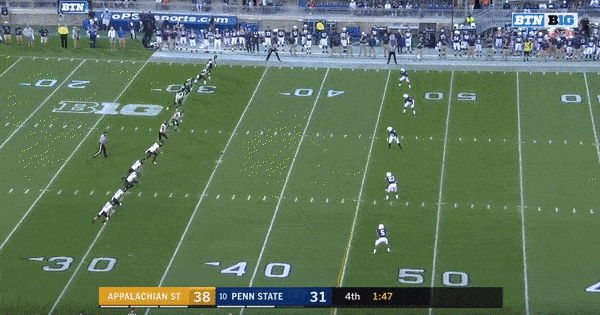 In truth, it wasn't the best decision in the world. He was contacted by a member of the kick coverage team at the 7-yard line, but once he made that man miss, he was able to find an alley and speed his way to midfield, ultimately setting his team up with a short field to drive rather than needing to go the entire distance.
Hamler was then the source of the go-ahead touchdown, scoring what would go on to become his signature college play — a post route from the slot — and Penn State would go on to win the game in overtime.
That first game pretty much typified what Hamler did every time you watched him play — something electric — and that's what he's going to bring to the NFL level.
There are concerns, however.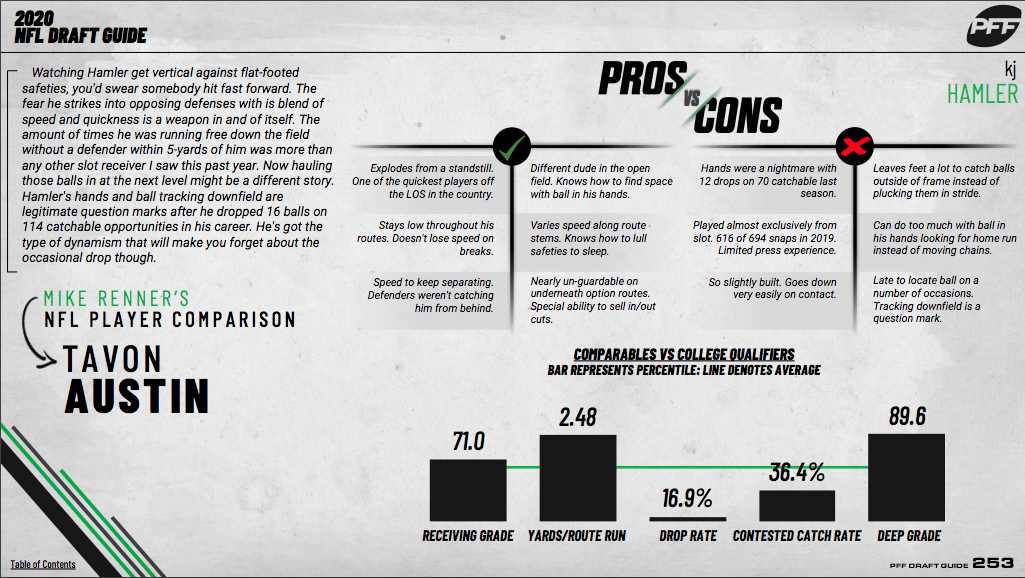 Subscribe to PFF Edge to continue reading
Already have a subscription? Sign In