The Miami Hurricanes rode backup quarterback N'Kosi Perry to a victory on Saturday evening, topping FIU 31-17 after Perry entered the game for starting quarterback Malik Rosier on the third series of the first quarter.
This Miami recap is brought to you by Eckrich, the Official Smoke Sausage of the College Football Playoff.
Perry hit the ground running and showed little jitters as he took over for Rosier, completing 17-of-25 passes for 224 yards and three touchdowns. He excelled on throws over the middle, throwing for two of his touchdowns on 12-of-14 passing and 187 of his 224 yards. He dropped back to pass on 31 snaps as his offensive line did him favors by keeping him clean from pressure on 24 of those attempts.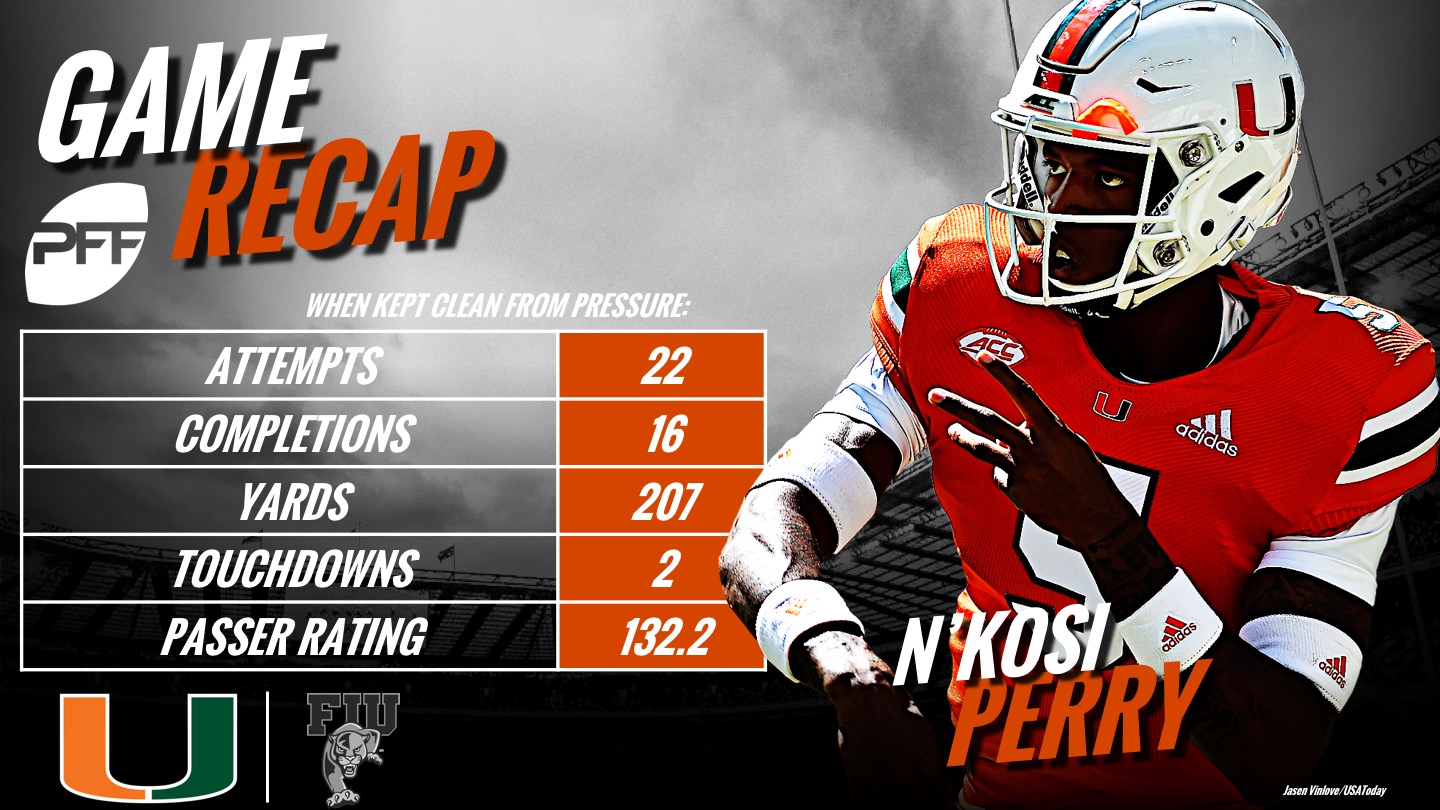 The Hurricanes also took a little of the pressure off their young quarterback with a strong running game, attempting 46 rushes for 274 yards as a team. Travis Homer ran for 114 yards on just 13 carries and totaled 70 yards after contact while Lorenzo Lingard chipped in with 50 yards on 10 carries himself.
Mike Harley hauled in all seven of his targets on the afternoon, catching a pass on six different defenders while Lawrence Cager brought down two touchdowns.
On defense, Gerald Willis III put forth a strong effort from the interior of the defensive line, registering two QB pressures and two defensive stops. Jonathan Garvin also gave the FIU offensive line fits, registering three pressures on just 14 pass-rushes and bringing in five defensive stops for an offensive failure.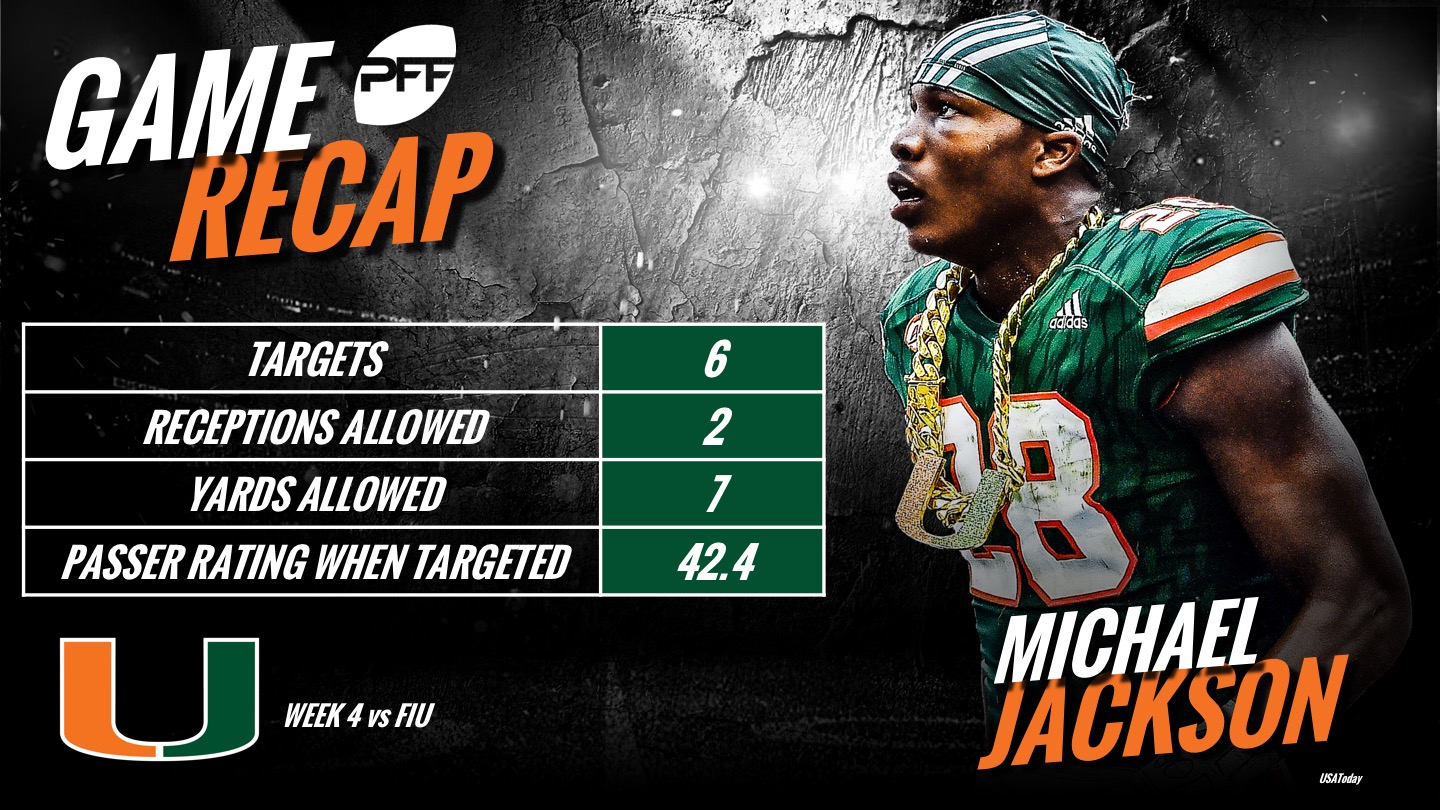 Rounding out their overall performance, CB Michael Jackson lived up to his offseason billing, limiting receivers to just two receptions on six targets and only seven yards through the air.
No matter how you slice it, however, this win comes squarely on the shoulders of Perry who orchestrated an impressive display, completing 12-of-13 first-half passes and seemingly had control of the offense every step of the way.
Whether Miami has found their answer at quarterback or not is still in the air but after that performance today, his stake for the starting signal-caller position over Rosier has been made.
It's one that will be hard for head coach Mark Richt to overlook ahead of Thursday night's game against North Carolina.