Years before Boise State wide receiver Khalil Shakir was top-five in the Mountain West Conference in receiving yards, receiving touchdowns, first downs and yards after the catch, a younger version of himself made his way from the sunny side of Murrieta, Calif., to the northern natures of Boise, Idaho.
---
Click here for more PFF tools:
Rankings & Projections | WR/CB Matchup Chart | NFL & NCAA Betting Dashboards | NFL Player Props tool | NFL & NCAA Power Rankings
---
When he arrived, he found an important support system as a part of an experienced wide receiver group that included A.J. Richardson, Akilian Butler and Sean Modster.
Modster, Shakir's roommate on game trips, and the other two wideouts took the young wideout under their wing. And it was Modster who taught the true freshman one of the most important lessons that helped shape him into the all-around offensive weapon he is today.
Always make your hotel bed before you leave.
"He made me fix my bed at the hotel, and I would be like, 'they are going to clean the room right when we leave,'" Shakir told Treasure Valley Sports News Media earlier this year. "[Modster] was like, 'that's not what it's about. It's called respect. You get up out of bed, and you made it a mess, so you fix it up.'"
I won't sit here and tell you that making his hotel bed is the reason the senior receiver now leads his team in receptions, receiving yards, receiving touchdowns, yards after the catch and basically any other receiving stat you could name. But Shakir himself would tell you that little things like that go a long way.
Khalil Shakir: PFF receiving stats & conference ranks | 2021 (ranks among 35 MWC receivers with at least 100 snaps)
| | | |
| --- | --- | --- |
| Stat | | Rank |
| Targets | 57 | 5th |
| Receptions | 40 | 5th |
| Yards | 659 | 2nd |
| Yards after the catch | 290 | 3rd |
| Yards per route run | 2.9 | 3rd |
| Passer rating when targeted | 132.1 | 3rd |
| PFF receiving grade | 85.1 | 2nd |
The 6-foot, 190-pound pass-catcher hails from a military family, and as you would expect, discipline and accountability are core parts of that upbringing. His father was a marine, which meant that the Shakir family was on the move for much of Khalil's childhood. While coast-to-coast moves between states can be complex enough, the family trekked from country to country — about as far away as you can get from his original home.
"My dad was a marine, so he moved around a lot," Shakir said in an exclusive interview with PFF. "I lived in Japan for about five-to-six years. I was actually born in Virginia, moved to Hawaii when my little brother was born, then moved to California, then moved to Japan, then moved back to California. … I've been all over the place.
"I was so young when I was moving around so much I don't even think I truly realized. We kind of settled down about sixth grade in California and was there until I got here [Boise State]. So, I think I was just so young to even realize that I was moving so much. When you're that young, you're pretty much just going with the flow and just having fun."
Shakir fell in love with sports when he was in Japan, and one sport that particularly captured his drive and passion was soccer. He lived on an American base and played on teams in matches against other Japanese teams, and he loved it. His family moved back to California when he started middle school, but that's when his dad gave him the nudge to get into football.
"I started playing football when I was seven years old," Shakir said. "I kinda got thrown into it by my pops and wasn't a big fan of it at first. I didn't like getting hit, but I enjoyed it because my dad was my coach.
"I didn't really truly get into it until about seventh grade when I moved to California and started playing there. That's when I really got into it, but I was a huge soccer person. I grew up starting with soccer and didn't want football to get in the way of soccer. I loved it. I loved playing soccer, but it came to high school, and I realized that I could really go somewhere with football and stopped soccer my sophomore year of high school. That was the turning point of where I was fully determined to do what I do with football."
Of course, parents as coaches can be a blessing and a curse — I'm speaking from my own experience there. On the one hand, you trust the person coaching you; you believe what they are saying is right, and there are typically no reservations about doing what they're teaching you. But, on the other hand, they're the first ones to know if you ever give less than your best, and those silent moments sitting in the drive-thru line after the game can get awkward or, God forbid, they don't take you to get food after the game as "punishment."
But through all the ups and downs of having a parent coach, Shakir is grateful for his.
"Oh man, that's my guy right there," Shakir said. "I wouldn't be where I'm at without him. Ever since I started playing football, from him being my coach or not being my coach, no matter what it was, he was there making sure that I played to the best of my ability. And if I didn't, I definitely heard it from him after the games.
"I remember a time in eighth grade. He came back to coach my eighth-grade year after taking a couple years off. And me and my boy, I guess we were giving my dad an attitude during the game. It was like the middle of the game, and we were losing, and he benched us. He sat us on the bench, and then we were just sitting there on the bench like 'damn.' I was mad, obviously, but then I sat for a couple of drives, and he looked at me, he was like 'alright, now you can go back in,' and I took a punt return to the house.
"I guess he meant to sit me out. I guess he realizes that when I play mad, I play a little bit better. So, he was always trying to do things to piss me off, and whether that was benching me or whatever it was, I definitely learned to play the game from him."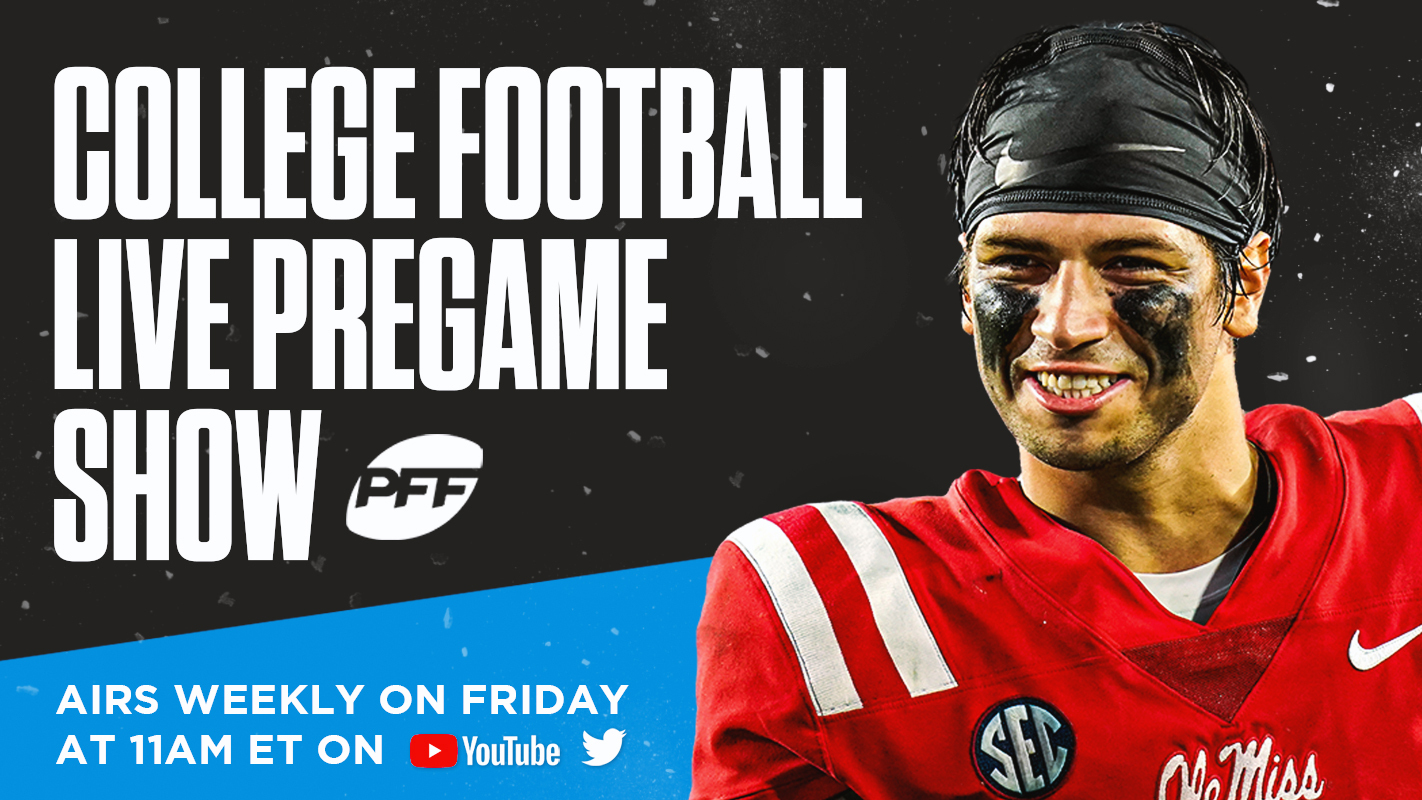 That moment — and many others — gave way to a successful three-year high school career that included 1,495 career rushing yards and 1,570 career receiving yards as a do-it-all offensive chess piece. He also gained 1,034 yards as a kick returner, giving him 4,248 all-purpose yards as a high schooler. This garnered a four-star recruiting ranking from 247 Sports and 13 scholarship offers from schools such as Arizona, Arizona State, BYU and his eventual home at Boise State.
That's when Shakir met the aforementioned teammates: Richardson, Butler and Modster. Butler was a redshirt junior, while Richardson and Modster were redshirt seniors. So, not only was there a lot of experience both on and off the field with them, but they knew what it was like to be a freshman far from home.
"As a freshman, you're kind of scared. You don't really know your place," Shakir said. "You're not sure what it is that you can or cannot do or can or cannot say. It's scary. Shoot, you're just sitting there around a whole bunch of grown men. You don't really know what to do or how to act.
"Those guys — that's where I was most comfortable. As a freshman, I was just in that receiver room with them because no matter what it was, they were going to tell me and be real with me, and that's all I could ever ask for from anybody is to be real with me. Those guys kept it 100 with me, told me what it was, and made sure I was always coming to practice prepared. They'd make me come in on Sundays — which was technically an off day — and watch film for hours. For me as a freshman, I'm like, 'Man, I'm not playing that much. Why do I gotta come in?' But that's why I look back now and thank them because I'm more prepared than I've ever been in college football."
Though playing sparingly behind an experienced group of receivers, Shakir caught 16 passes for 170 yards and earned a 67.3 PFF receiving grade for his true freshman season. With Modster and Richardson gone the following year, Shakir caught 63 passes for 872 receiving yards and an 88.2 PFF grade. In the COVID-affected 2020 season, Shakir earned another elite grade at 88.8, which he has followed up with a mark of 85.1 grade midway through 2021. In short, he's given Boise State three years of consistently good play. 
Khalil Shakir's Career Receiving Stats | 2018-2021
| | | | | | | |
| --- | --- | --- | --- | --- | --- | --- |
| | Receiving Snaps | Receptions | Targets | Yards | Touchdowns | Rec. Grade |
| 2018 | 84 | 16 | 21 | 170 | 1 | 67.3 |
| 2019 | 346 | 63 | 94 | 872 | 6 | 88.2 |
| 2020 | 231 | 52 | 76 | 719 | 6 | 88.8 |
| 2021* | 241 | 40 | 57 | 659 | 4 | 85.1 |
*Through Boise St.'s first seven games
Though his early mentors have all moved on, their legacy and impact are alive in Shakir's game.
"The first thing they instilled in me coming here is just the preparation, the respect, the preparing at an elite level. I've learned those things all from them," Shakir said. "You have to learn and adjust when you come here as a freshman, and you learn things from the older guys and their whole ideas, leaving their place better than they found it. And all the guys in that receiver room definitely left us younger guys with something to take on for the rest of our careers."
Because of his success, Shakir has become a man of many nicknames. If you look at any of his social media profiles, it won't take you long to see the name "Duece," a reference to the No. 2 he wears in homage to Hall of Fame cornerback Deion Sanders, Shakir's favorite player growing up. He also says that those who know him best call him "Shaq." But as a receiver, running back and punt returner for the Broncos, there's another nickname he's come to love: "Swiss."
"I rarely, rarely get called by my name Khalil. It'll be Shaq or Deuce," Shakir said. "But I like 'Swiss' because my girlfriend's mom, when she found out that people would call me that, she sent me a swiss army knife, and I had never had one before. The first time it arrived, I opened it up, and I had no clue what it was. So I'm messing with the knife, and I cut myself a couple times messing around with it. Now, it just stays in the dresser. I don't touch it at all. But I like that just because of that."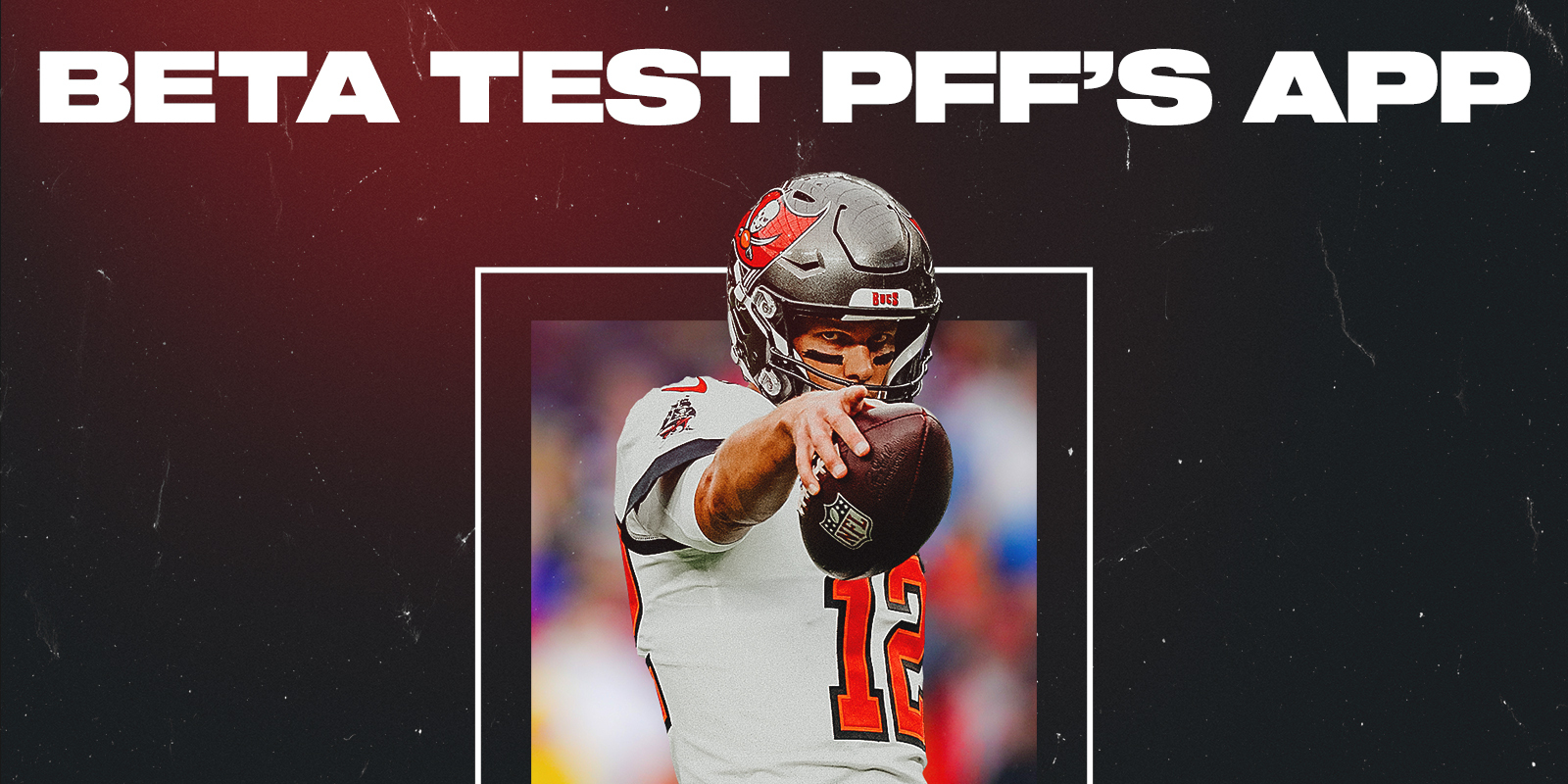 Now in his fourth season in the program, Khalil "Swiss" Shakir has one more name he's learned to go by. Now in a similar position to his mentors, he'll be known as "Captain." Though he hears other nicknames more often, that's the one that carries the most weight.
"It's a privilege, and I'm honored," Shakir said. "When I came in as a freshman, I looked at older guys and the team captains, and I always told myself that I wanted to be like them someday. I was really quiet when I came in, and I still think of myself as a quiet guy at times, but throughout the years, I've worked on being more vocal and letting guys know how things are supposed to be done here. That's all I can do. … The older guys here, the message they pushed on us as younger guys was to be here and now, to really believe — things like that. Being a captain now for the second time, I'm truly honored that my coaches believe in me to be that person for this team. I also have a great right-hand man, [senior nickelback] Kekaula [Kaniho], that we push through things together. Just really honored and privileged that my teammates and my brothers and my staff, they all believe in me to get the job done as a captain."
Shakir also knows that being a captain and a leader is more than just teaching guys how to practice and watch film and setting the standard to hold themselves to performance-wise. It's deeper than that.
"I definitely think through the course of this season we've had a lot of ups and downs," Shakir said. "The main thing for me is making sure that guys are OK mentally. … Shoot, social media can really tear guys down. I know after the first week, trying to tell guys to just stay off social media because there's some harsh people out there. They don't really care about what they're saying; they're sitting behind their computers at home and feel the need to type whatever it is. They say some harsh words, and that can really get to players emotionally and mentally. After that first week, reaching out to guys and just telling them, 'Hey, set that aside. … that's not anything we need to look at.' Because, at the end of the day, we know when we perform at the level that we can, it's something special. We don't need to listen to any of the outside noise. That's been my main message to a lot of the guys throughout the course of the season."
When it comes to staying off social media — or at least not letting it consume him — the senior pass-catcher has his ways of getting away. He's a big-time bowler and bowls every Tuesday night, not necessarily to compete, but it gives him a fun little non-football way to be competitive yet laid back. He told himself once he bowls a 200, he'll buy his own ball and some shoes. He hit 194 recently, so he's close to it.
Shakir also loves watching Youtube highlights of Julio Jones, Cooper Kupp and Davante Adams. He's certainly in his Netflix bag, too, with shows like You and other things that let him unplug.
He does it because he knows when it's time to bring the ball in and make a play, he wants to be ready — mentally ready.
"The preparation is key. But when you're on the field, it's a different feel. I run my routes and all that type of stuff, but I'm a more feel-y guy. Where it's like, OK, this is the coverage that they're in, this is what I saw on film, but I can tell that they're running it a bit different. It all comes down to the pre-snap, and we stress that a lot. Get lined up as fast as you can, and when the defense is lined up, you get lined up faster, and you can identify what they're doing way faster. It's all in the pre-snap.
"After the catch, I don't really prepare anything for that. I always tell guys, I just have fun. Everybody's like, 'How do you do this? Why'd you do this move?' And this and that. I'm just having fun. The majority of the time, I'm smiling when I'm on the field. It's all fun and games for me. I love the game, I truly do, and I think that's what helped me throughout the course of my years of being here.
"After I got through the first hard couple years, being a young guy, trying to learn the way, but once I got that down, I realized it's a game at the end of the day. People always talk about, oh, there must be so much pressure and all this type of stuff — pressure to prepare and all that. Playing ball is not pressure, man. It's fun. This is what we get to do for a living as of right now. All you can really do is just have fun with it."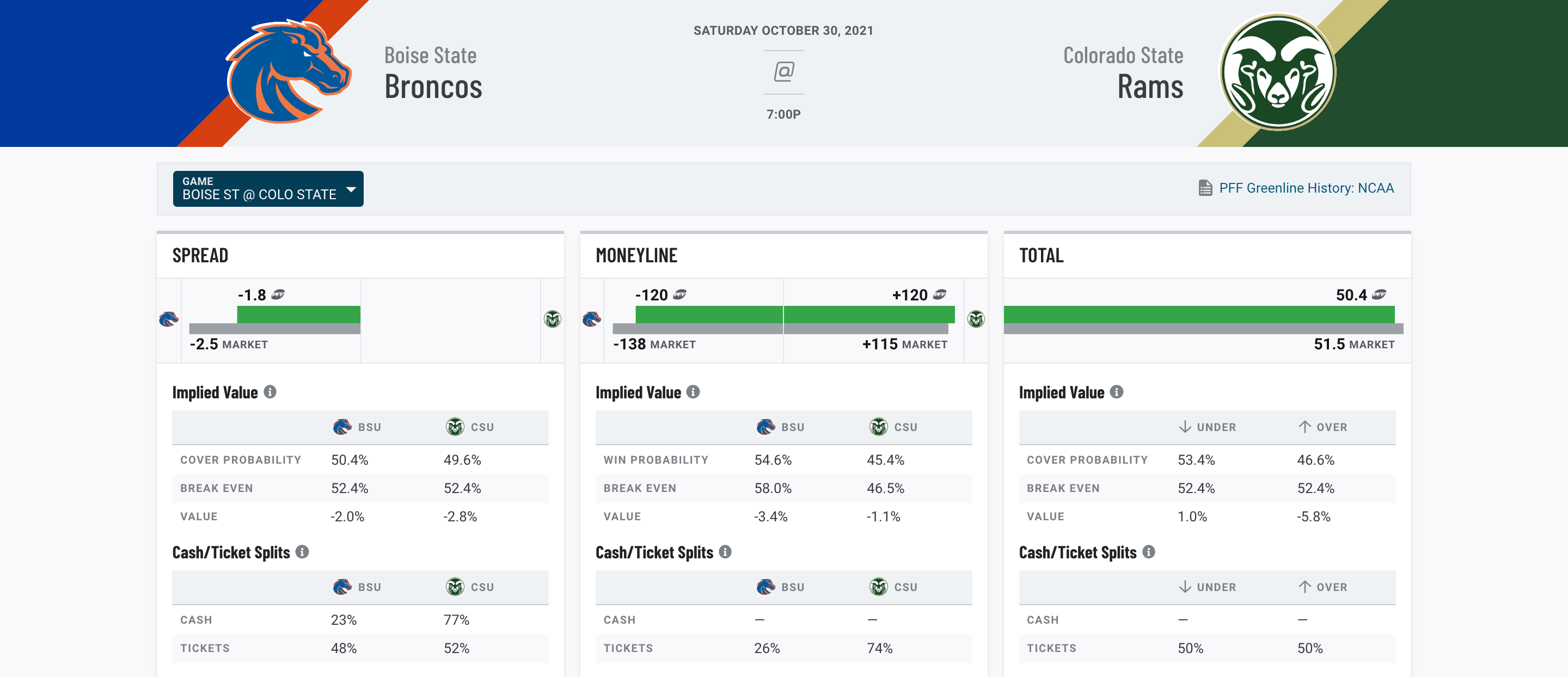 Shakir is one of the best the Mountain West has to offer this year. He's not just been one of the best receivers this year, but he's also stood out above the rest in each of the last three years. As a Group of Five player, you need to do a lot to stand out to those who observe from the NFL level. Whether it's receiving, rushing or returning, Shakir is doing everything he can — and he is doing it better than most.
As for whether or not he still makes his hotel beds…
"I'm not sure what the other guys are doing in their rooms," Shakir said with a smile. "But I room with Davis Cutter. The first time I fixed my bed, I was like, 'Hey, fix your bed,' just like messing around with him. But we both fix our bed now every time we leave. I don't even mean to do it anymore, I just get up and it just happens. It's fixed, and I go on with my day. My main thing is just to hope that the cleaning people have to do less work."
That's the respect Modster taught Shakir early on. And you can see a reflection of that respect from Shakir in how he runs his routes, how he continues to play special teams, how he interacts with his teammates and how he's thinking about people he's never even met.
Along with his team-leading ability, that will take him a long way in this game and beyond.