• Predicting the next head coaches at Power Five vacancies: Stanford, Cincinnati, Auburn, Nebraska, Wisconsin, Arizona State, Georgia Tech, and Colorado.
• Hugh Freeze back in the SEC: Since Lane Kiffin seems likely to stay at Ole Miss, Auburn should turn to Liberty head coach Hugh Freeze to fill its opening. 
• Prime Time at Georgia Tech: The Yellow Jackets should swing for the fences and bring in Jackson State head coach Deion Sanders as their next head coach.
Estimated Reading Time: 5 mins
---
The end of the college football regular season means the beginning of two of the most entertaining periods of the sport: bowl games and "silly season," better known as the coaching carousel.
There are now eight Power Five openings. Here's who we predict to fill each job.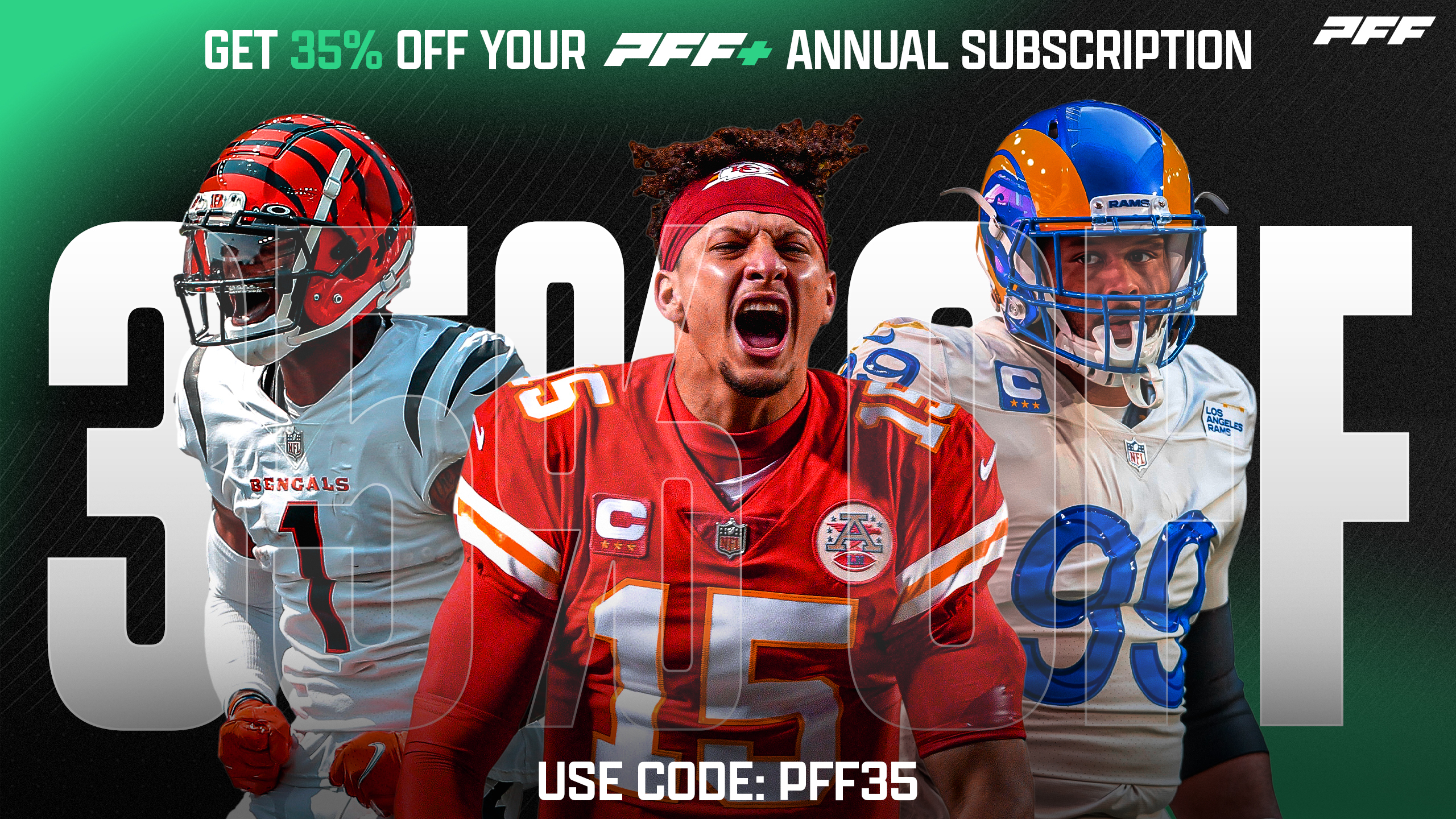 ---
David Shaw resigned after leading the Cardinal for 12 seasons, becoming the program's all-time winningest coach along the way. However, it hasn't been pretty for Stanford over the past few seasons. The Cardinal have gone 3-9 in back-to-back campaigns and have a 14-28 record over the past four years. 
Chris Petersen hasn't coached since 2019, but he could be the man to revive this program. The current FOX analyst has had plenty of success on the West Coast. He led Boise State to four top-10 finishes in the AP poll during his eight years with the Broncos. Then at Washington, he guided the Huskies to two Pac-12 championships and even made the College Football Playoff in 2016. That's still the most recent Pac-12 appearance in the final four.
Plus, Petersen was reportedly interested in the Stanford job back in 2011, when the Cardinal ended up hiring Shaw to replace Jim Harbaugh. If there's any job to persuade Petersen to pick up the clipboard again, it could be Stanford.
---
It was only a matter of time before Luke Fickell left Cincinnati for a bigger job. He went 57-18 in six years with the Bearcats, including two AAC championships and a College Football Playoff appearance in 2021 — the only instance of a Group of Five team receiving an invite. With Fickell reportedly off to Wisconsin, Cincinnati needs to find a new head coach for its first year as a member of the Big 12 conference.
Jesse Minter has spent only one season as Michigan's defensive coordinator, but the Wolverines have one of the best defenses in the nation under his tutelage. Michigan's defensive grade (93.2) is tied for third in the country, while its EPA per play allowed (-0.246) is fourth.
Plus, the Minter family is familiar with Cincinnati's program. Jesse spent a couple of years there as a graduate assistant, and his father, Rick, was head coach for the Bearcats for 10 years.
---
Ole Miss head coach Lane Kiffin is reported to be Auburn's top choice, but he's repeatedly emphasized his commitment to the Rebels.
If Kiffin decides to stay in Oxford, Mississippi, the Tigers could turn to another former Ole Miss head coach in Hugh Freeze, who's currently leading Liberty's program. He's gone 34-14 in four years with the Flames after taking over in just the program's second season in the FBS.
Freeze enjoyed a lot of success at Ole Miss, too, before scandals forced him to resign. In 2015, the Rebels finished the season ranked No. 10 in the final AP poll, their first top-10 finish since 1969, when Archie Manning was the quarterback.
---
UPDATE: Nebraska has officially hired Matt Rhule as its next head coach. 
While Rhule went just 11-27 in the NFL, he's had a history of turning college programs around. At Temple in 2016, he led the Owls to their first conference championship since 1967. And after he took over a scandal-ridden Baylor in 2017, the Bears went 11-3 just three years later and made the Sugar Bowl.
Nebraska is also in desperate need of a rebuild. Once a powerhouse, the Cornhuskers have gone six straight seasons without making a bowl game and 16 years without a New Year's Six bowl game appearance. 
---
UPDATE: Wisconsin is naming Cincinnati's Luke Fickell as its next head coach, per ESPN's Pete Thamel. This is a grand-slam hire for the Badgers. 
The Wisconsin head coach job is rarely up for grabs. The Badgers have had just four head coaches since 1990.
Suffice to say, Wisconsin isn't a fan of change. So why not stay with the interim coach who's enjoyed some success in Jim Leonhard? The former defensive coordinator has gone 4-2 as the interim coach after the Badgers started the season 2-3. Leonhard also has the advantage of being able to relate to his players, as his playing career ended not too long ago in 2014 with the Cleveland Browns. 
---
UPDATE: Arizona State has officially hired Kenny Dillingham as its next head coach.
Kenny Dillingham is a bit of a coaching prodigy. He's already been an offensive coordinator at Memphis, Auburn, Florida State and Oregon at only 32 years old. Under Dillingham, the Ducks have averaged 0.238 expected points added per play this season, the fourth-best in the country.
Highest EPA per play in college football | 2022
| | |
| --- | --- |
| School | EPA per play |
| USC | 0.307 |
| Tennessee | 0.247 |
| Ohio State | 0.247 |
| Oregon | 0.238 |
Dillingham is also very familiar with the Sun Devils. He graduated from Arizona State in 2012 and worked as an offensive assistant with the team for a few years.
He might not be as experienced as other candidates, but Dillingham is quickly becoming one of the top offensive minds in the sport. Arizona State would be smart to bring him back to his alma mater. 
---
Georgia Tech needs to make a splash hire, having gone without a bowl game appearance in the past four seasons. Who better to turn things around than Coach Prime?
His Tigers are currently 11-0 and sitting at No. 5 in the FCS in just his third year as head coach. Last year, Jackson State went 11-3, including a conference championship.
Sanders has also dominated on the recruiting trail. Last year, the Tigers landed one of the nation's top overall recruits in Travis Hunter and a top-75 recruit in Kevin Coleman Jr. despite not playing in the FBS. The program finished with the 78th-best overall class in 2022, higher than four Power Five schools. At Georgia Tech, he can potentially compete with Kirby Smart and Georgia for some of the state's best players.
Not to mention, he has ties to the Atlanta area, as well. He not only played for the Atlanta Falcons during his Hall of Fame football career, but he also spent a few years with the Atlanta Braves during his baseball career.
The Yellow Jackets can afford to take a swing of the bat on Deion Sanders. It'd at least provide increased exposure to a program that needs it. 
---
Like fellow Pac-12 school Arizona State, the best candidate to take over at Colorado could be a former alum. Ryan Walters spent five years as a safety for the Buffaloes before serving as a student assistant there in 2009.
Now the defensive coordinator at Illinois, Walters has overseen one of the nation's stingiest defenses. The Fighting Illini rank fifth in the country in both defensive grade (93.1) and EPA allowed per play (-0.258).
Colorado is in desperate need of a defensive rebuild. The Buffaloes have a putrid 37.3 defensive grade this season, 16 points lower than the next-worst school in college football.