College football's season of musical chairs in the coaching realm is upon us. On a day where the expected happened — Louisiana's Billy Napier being unveiled in Gainesville as the new Florida Gators head coach — the almost unthinkable happened in Oklahoma's Lincoln Riley departing for USC. And LSU also made a surprise hire, nabbing Notre Dame's Brian Kelly.
We'll be reacting to every major head coach hire, so check back here as the college football news cycle roars on.
Click here for more PFF tools:
Rankings & Projections | WR/CB Matchup Chart | NFL & NCAA Betting Dashboards | NFL Player Props tool | NFL & NCAA Power Rankings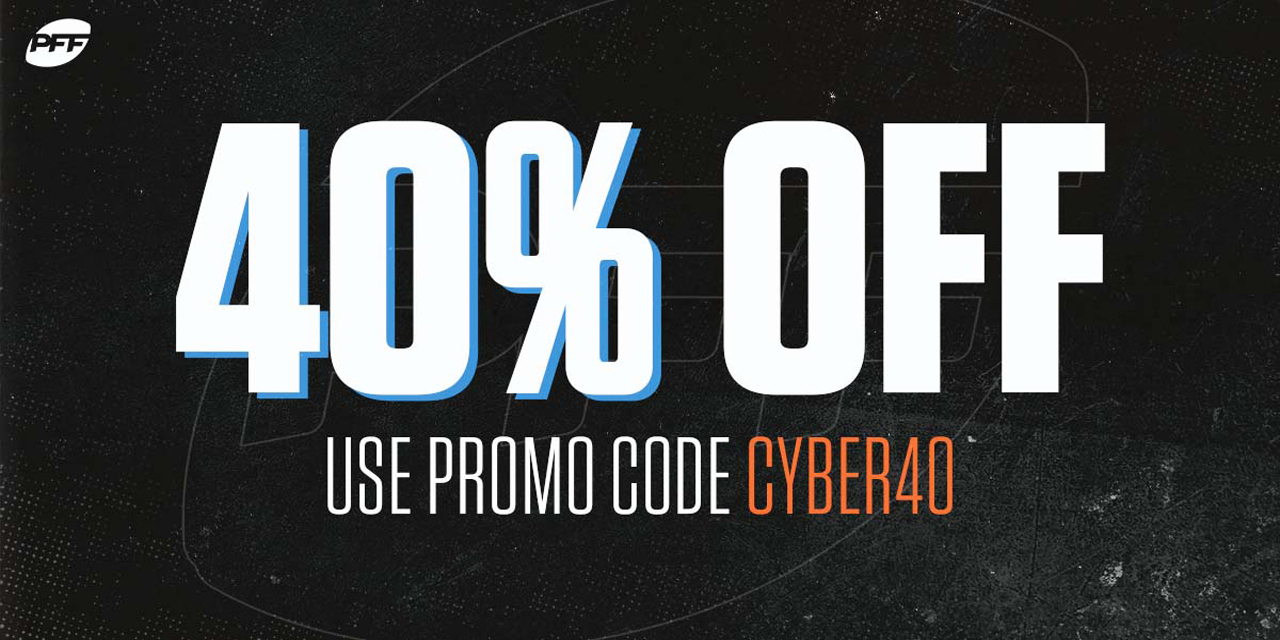 Former Penn State defensive coordinator Brent Pry will become Virginia Tech's new head coach, according to Pete Thamel of Yahoo Sports.
Pry had been a graduate assistant in Blacksburg between 1995 and 1997 before starting his coaching career. He's been the defensive coordinator at four different Division 1 schools — Louisiana, Georgia Southern, Vanderbilt and Penn State. 
Known for his aggressive blitzing mentality, Pry has produced good defenses in his time at Happy Valley since becoming the sole coordinator in 2016.
Brent Pry Defenses: Expected points added (EPA) allowed per play and rank in Big Ten
| | |
| --- | --- |
| Year | EPA allowed per play |
| 2016 | 8th |
| 2017 | 3rd |
| 2018 | 3rd |
| 2019 | 4th |
| 2020 | 5th |
| 2021 | 4th |
Virginia Tech's defense finished ninth in the ACC this past season and 12th in the shortened 2020 season. Finding an offensive coordinator will be Pry's top priority this offseason.
You would be hard-pressed to find a coach with as sparkling a football resume as Notre Dame's Brian Kelly. And LSU is reportedly set to hire him as its next head coach — a monumental achievement for athletic director Scott Woodward.
Sources: LSU is expecting to hire Notre Dame's Brian Kelly as the school's next head coach. An announcement could come as early as tomorrow.

— Pete Thamel (@PeteThamel) November 30, 2021
Kelly won two national championships at Division II Grand Valley State before turning around the football programs at Central Michigan, Cincinnati and Notre Dame. He holds the record for most wins by a Fighting Irish head coach.
This is a robbery for LSU, with many believing Kelly was not on the market. Whether he brings his two coordinators with him is the next question to answer. Tommy Rees has done well transitioning from Fighting Irish starting quarterback to Fighting Irish offensive coordinator, and Kelly poached Marcus Freeman from Cincinnati last offseason — one of the up-and-coming coaches in the country on the defensive side.
Notre Dame will fight to keep Freeman in South Bend, given that Kelly has spoken publicly about wanting his new defensive coordinator to take over for him when he leaves.
Kelly has shown he can make offenses work with just about any quarterback, something LSU has been lacking historically, and his move to more of a CEO-type coach after a horrendous 4-8 campaign in 2016 brought Notre Dame to new heights, including playoff berths in 2018 and 2020 — and potentially another one before this season is over. 
The Kelly tenure in South Bend was not without controversy, however. In 2010, a student videographer filming football practice was killed when the lift he was on fell over amid heavy winds. It was Kelly's decision to practice in those conditions. 
The Trojans are hiring Oklahoma head coach Lincoln Riley to take over their program.
Riley has served as the head coach at Oklahoma since 2017, filling in after Bob Stoops' retirement from the program. Riley has won 10 games in all but one of those seasons, making three consecutive appearances in the College Football Playoff.
The 38-year-old boasts a reputation as one of the top offensive minds in college football. He has coached two Heisman Trophy winners at quarterback, is often mentioned as an innovator of the Air Raid offense and has developed several All-American offensive linemen. He shouldn't miss a beat on the recruiting trail, either, as he's successfully recruited in the Southern California region and holds multiple commitments in the 2022 class from blue-chip prospects who live in or near the Los Angeles area.
Oklahoma has already lost these 2023 recruits following Lincoln Riley's departure:

Malachi Nelson, 5⭐ QB
Brandon Inniss, 5⭐ WR
Treyaun Webb, 4⭐ RB pic.twitter.com/MhUqIanK6e

— PFF College Football (@PFF_College) November 29, 2021
Riley's move to USC comes as a shock to the college football world — not only because of the profile of his most recent job, but also because he equivocally stated that he would not be taking the LSU vacancy following Oklahoma's 37-33 loss to Oklahoma State. The rumors floating around Riley's interest in LSU and his public comments following Bedlam all seem to be intentionally coy misdirection from the coach and his representation as they worked toward an agreement with USC.
| | | |
| --- | --- | --- |
| Oklahoma Offense | Offensive Grade (FBS Rank) | EPA/Play (FBS Rank) |
| 2017 | 96.7 (1st) | .314 (1st) |
| 2018 | 97.0 (1st) | .374 (1st) |
| 2019 | 93.4 (6th) | .260 (3rd) |
USC has been conducting its search for the next leader of the football program since Sept. 14 after firing former head coach Clay Helton. An embarrassing 42-24 loss to a reeling Stanford team was the final straw, but slippage in recruiting, lackluster development at key positions and a culture deficient of accountability have been cited as central contributing factors to Helton's ouster. 
USC athletic director Mike Bohn, who took over in 2019 following Lynn Swann's resignation, had a prior working relationship with Cincinnati head coach Luke Fickell that led to Fickell being linked to this job for years, prior to Riley's hire.
Several other hot coaching names were thrown around the USC rumor mill, but after the reported extensions/recommitments for Baylor's Dave Aranda, Iowa State's Dave Campbell and Penn State's James Franklin, it seemed a certainty that more than one of USC, LSU, Florida and Washington was destined for massive disappointment in this coaching cycle.
The Trojans are currently 4-7 and out of contention for a postseason bowl game. They have been led by interim head coach Donte Williams since Helton's dismissal.
The Gators nabbed one of the best coaches at the Group of Five level — Louisiana's Billy Napier — while LSU sat on its hands and watched the top coaching candidate leave the state. Napier, a former Nick Saban assistant, led the Ragin' Cajuns to the program's lone double-digit win seasons in each of the past three years after taking over as head coach in 2018. His offense over the course of that 32-5 stretch ranks second in the Group of Five in both per-play efficiency and successful play rate.
Louisiana recruited well under Napier, too, as evidenced by the program's No. 1 ranking in the Sun Belt in 2019, 2020 and 2021. The Ragin' Cajuns developed many underrated talents into stars, including San Francisco 49ers running back Elijah Mitchell and current offensive linemen O'Cyrus Torrence and Max Mitchell.
The next question is: Does Napier's staff come with him? Specifically, we're looking at defensive coordinator Patrick Toney, who is widely viewed as a rising star in the coaching ranks. Toney was promoted to defensive coordinator in 2020 after helping turn around the defense as the safeties coach in 2019. The Ragin' Cajuns have been near the top of the Group of Five defensively, allowing negative EPA per play in each of the past three seasons. For perspective, Louisiana in 2018 ranked fifth-to-last in that metric among Group of Five schools (0.13 EPA per play allowed).
If Toney comes with Napier, this is a home-run hire for Florida, which ranked fourth-to-last in the SEC this past season in success rate against.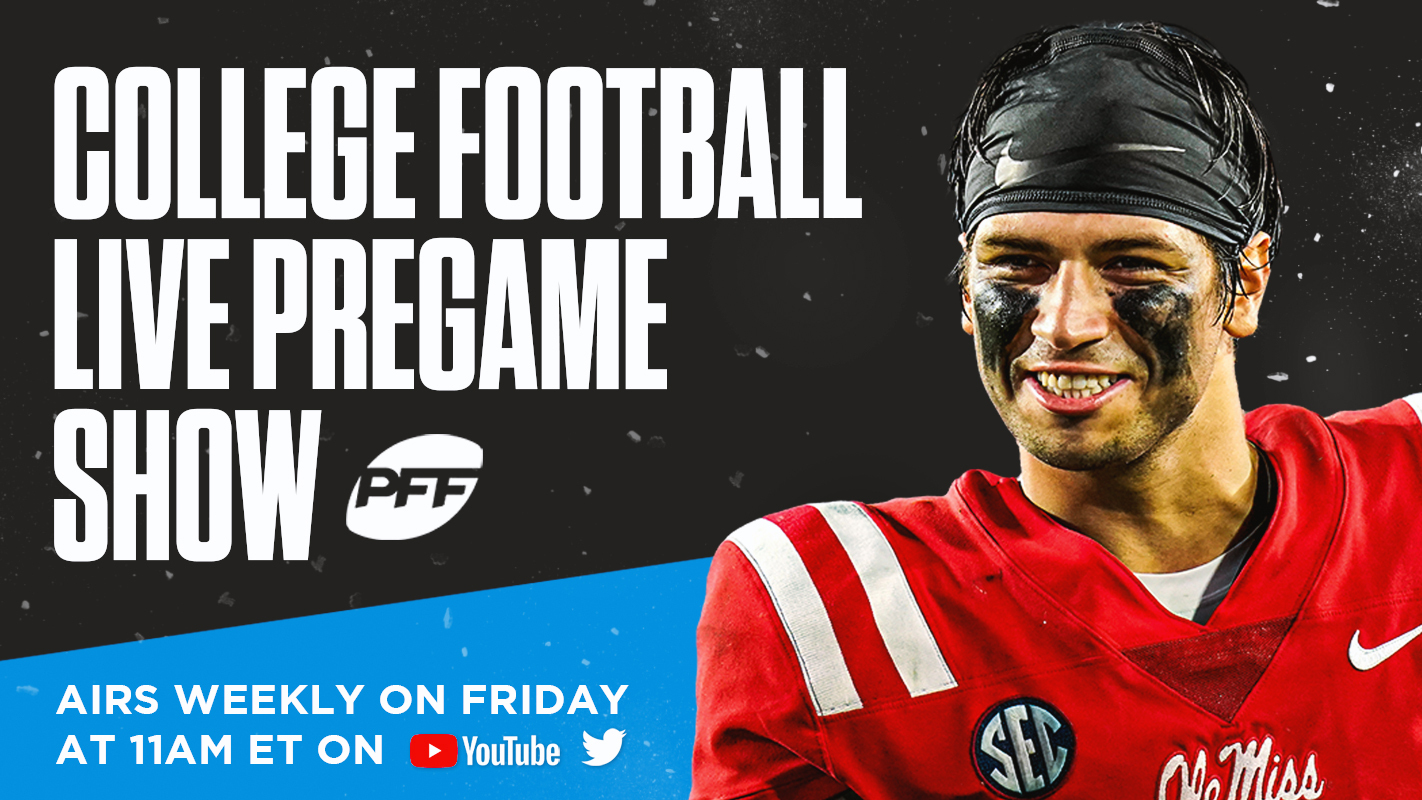 Washington grabbed one of the secret stars in the coaching ranks — Kalen DeBoer — to be its new head coach. DeBoer got his start at Sioux Falls, where he played in college. He became the team's offensive coordinator a few years after he graduated and bumped up to head coach in 2005. He proceeded to lead them to three NAIA national titles in a five-year span before leaving. After stops at Southern Illinois and Eastern Michigan, DeBoer took over as offensive coordinator and quarterbacks coach at Fresno State in 2017 before doing the same at Indiana in 2019 and then coming back to the Bulldogs as head coach in 2020.
DeBoer's offenses ranked in the top 25 among the 130 FBS teams in passing efficiency across that five-year span with Fresno State and Indiana. And considering the states of those two programs before his arrival, that's an impressive feat.
Fresno State Passing Efficiency Ranks (out of 130)
| | |
| --- | --- |
| 2016 without DeBoer | 100th |
| 2017/2018 with DeBoer | 18th |
| 2019 without DeBoer | 67th |
| 2020/2021 with DeBoer | 24th |
It's worth noting that Ryan Grubb called plays when DeBoer was head coach, but it was his philosophies nonetheless — and he still clearly made an impact. 
Now, DeBoer is tasked with fixing a depleted Washington Huskies offense. Washington ranked 98th nationally in passing efficiency in 2021. He does have a former five-star recruit on the roster in quarterback Sam Huard, but he struggled in his lone start as a true freshman in the Apple Cup. Huard recorded four turnover-worthy plays en route to a 67.3 passing grade. The Huskies lacked aggressiveness at quarterback this season, but DeBoer is going to require such a playstyle in 2022.
Of all DeBoer's coaching stops, this will be arguably the most difficult program to get off the ground. But if anyone can do it sooner than expected, it's him.
Oklahoma might have assumed Riley has been on the go for a couple of weeks, but losing him to USC is still shocking. Former head coach Bob Stoops will come back to coach the bowl game, and there had been rumblings that he wanted to get back into coaching after a stint in the XFL and then as a media member.
Brent Venables continues to have success running the Clemson defense and has ties to Oklahoma from his time in Norman as defensive coordinator, but prying him away from his current position will be tough. Dan Mullen has produced great offenses almost anywhere he's been and is on the market after his unceremonious parting with Florida. Luke Fickell claims he is staying at Cincinnati, but the lure of Oklahoma moving to the SEC might be too much to pass up.
Tennessee head coach Josh Heupel was the Sooners' offensive coordinator and played as the team's starting quarterback under Stoops two decades ago. Ole Miss offensive coordinator Jeff Leppy, who worked at Oklahoma alongside Heupel, is another name to consider.
---
Check back later for more analysis as college football coaching hires and departures continue to be reported