Three years ago, Greg Schiano wasn't sure if he'd ever coach again.
After nearly 30 years of experience at the high school, college and NFL levels, he decided to take a step back from coaching football in early 2019 — a month after taking on the New England Patriots defensive coordinator position.
Instead of coaching on the sideline, Schiano spent his time in the stands watching his children play. At the time, his eldest son, Joey, who is now an assistant at Rutgers, was a senior on the Bucknell football team. His twin sons, John and Matt, were (and still are) playing at Amherst College. His daughter, Katie, now a member of Bucknell's soccer team, was playing in high school.
Schiano had no idea if he was ever going to step foot on the sideline again as a coach throughout 2019, but something changed. Near the end of the year, Rutgers University — the program he infamously turned around at the beginning of the century — called following their 2-10 season.
"They [Rutgers] came out to my house and really just said, what's it going to take to get you back?" Schiano said in an exclusive conversation with PFF. That question led to more dialogue.
All Schiano wanted before agreeing to come back was for Rutgers to be committed to being the best it could be in the Big Ten, which wasn't necessarily part of his first stint with the university.
"That's all I needed to hear," Schiano said. "At times during the first go around, we were fighting with one hand behind our back. I'm really pleased. They said they would, and they have really stepped up and made the commitment that it takes to be competitive."
Rutgers saw its football program have one of the sport's greatest turnarounds this century under Schiano in the early 2000s. In the 20 years leading up to his arrival as head coach in 2001, the Scarlet Knights football program had produced a losing record in nearly three-fourths of their seasons. Needless to say, there wasn't much he inherited, but not too long into his head coaching tenure, the tides started to change. From 2005 through 2011 under Schiano, Rutgers hit a winning record in all but one season. The team won five bowls in that span, earned multiple top-10 appearances in the AP top 25 and collectively went 56-33.
But after that run, Schiano left.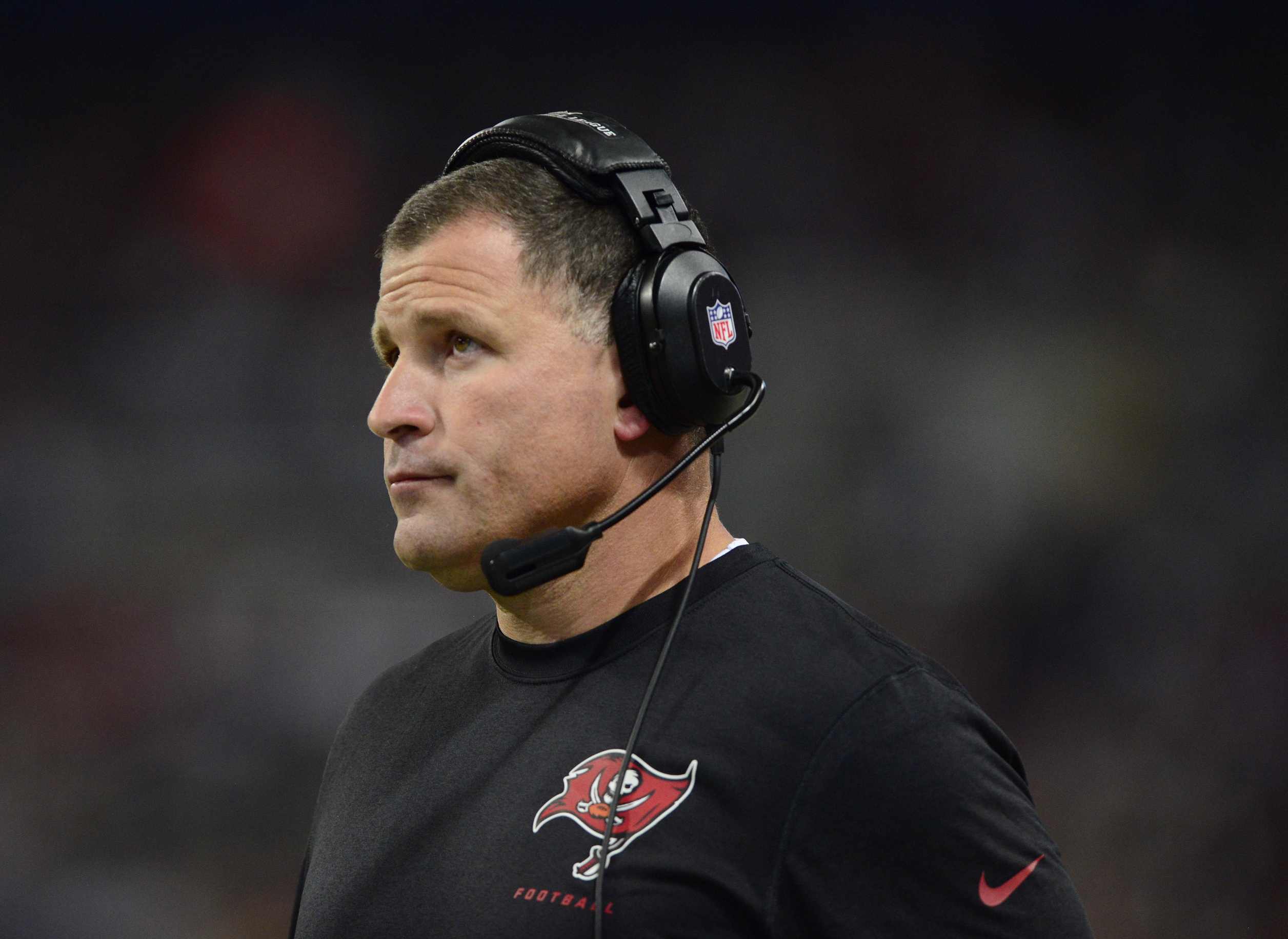 He took the head coaching job for the Tampa Bay Buccaneers in the NFL, where he spent two seasons. Schiano spent the next couple of years after that stint as a volunteer assistant at Berkeley Prep High School in Tampa where his kids played before making the return to the college ranks. In 2016, he joined Urban Meyer's staff at Ohio State as the Buckeyes' assistant head coach and defensive coordinator. There, he gained valuable experience as an assistant — a role he hadn't served in at the college level since he was the Miami defensive coordinator from 1999 through 2000.
In Schiano's three years leading Ohio State's defense from 2016 through 2018, the Buckeyes ranked fifth in the Power Five in team defense grade, seventh in expected points added (EPA) allowed and fourth in success rate against. He helped develop multiple first-round selections in various NFL drafts in that span and was one of the top recruiters nationwide.
That success can be attributed to not just his coaching and recruiting ability, but also the fact that the entire program was vertically aligned.
"He [head coach Urban Meyer] made it crystal clear what the mission was and then held everybody accountable to the execution of that. Again, sometimes when you're used to having to be the guy that's running everything, it gives you a unique perspective when you're not and you can observe others," Schiano said. "And I think it gave me a unique perspective coming back. I was a head coach for, what, 13 years, and then I went to Ohio State after being out for a couple of years. And when I came back to Rutgers as a head coach and I spoke with assistant coaches, I think I was much more empathetic with the life of an assistant coach. Sometimes when you do something for a long time, you forget what it used to be like."
Schiano's time at Ohio State helped him become an even better head coach. It helped him recognize how he needs to provide an even clearer vision and inspire everyone to be on the same page. It's a philosophy Schiano calls vertical alignment. And he believes it's present within the Rutgers program, making him excited about the prospect of his team climbing the Big Ten ladder.
"There's vertical alignment in our university, from our president, Jonathan Holloway, all the way down through the board, you know, everybody is committed. And we have the resources to do it. We have talented people in the coaching staff that can do it. And I think that we have a really young talented team. So we just have to stay committed to the development, not getting impatient, not dreaded, find a quick fix, yet not be resistant to using the portal to using some of these different methods that weren't at our disposal the first time here. I think that's going to be critical in building the program step by step, one that once we build it, it's built to last."
Schiano referenced how he believes staff construction is the most important thing a head coach can do right. He quickly learned during his first head coaching tenure that a head coach is only as good as his staff.
"I think the hiring process is everything, and I think it's at every level, too. It's not just the 10 position coaches. I have an active part in hiring for every position in our program, from strength and conditioning to creative to the recruiting department. I think it's really important, especially when you're hiring entry-level people. You hope that those are the people that can grow and be elevated someday to be in charge. But if you hire the wrong people at the entry level, then they're never going to ascend to the leadership position."
DOMINATE FANTASY FOOTBALL & BETTING WITH AI-POWERED DATA & TOOLS TRUSTED BY ALL 32
Unlimited Fantasy League Sync
Fantasy Start/Sit Line-Up Optimizer & Waiver Wire
WR-CB & OL-DL Matchups, PFF Player Grades, & Premium Stats 2.0 Tools
Nathan Jahnkes Rankings - #1 Most Accurate Last 70 Weeks
PFF Best Bets, Player Props, & Power Ranking Tools
NFL Mock Draft Sim with Trades & Draft Grades
Already have a subscription? Log In