2021 was not the year running back Dameon Pierce and the Florida Gators envisioned. After three straight seasons making a New Year's Six Bowl, Pierce and the rest of his teammates, coaches (what's left of them) and staff sit at 6-6 with just two conference wins all season.
One year after leading the country with the No. 1 passing offense in college football, the Gators' standard of offensive output and the offensive masterminds behind it are gone. They went through a quarterback roller coaster that divided the fanbase, coaching blunders that ultimately led to complete turnover, and a lot of long weeks that had them looking in the mirror.
---
Click here for more PFF tools:
Rankings & Projections | WR/CB Matchup Chart | NFL & NCAA Betting Dashboards | NFL Player Props tool | NFL & NCAA Power Rankings
---
One of the brightest spots on the team was their senior leader Pierce. When the Gators needed a big run on first down, they looked his way. When they needed to finish a drive in the red zone with a touchdown and not a field goal, he delivered. Perhaps most importantly, when it was time for someone on the team to face the media when the team was at its lowest, Pierce was at the podium.
"It's easy to hop on the zoom and be like, 'oh I love adversity. Adversity molds me," Pierce said in an exclusive with PFF. "It's easy to say we're going through tough times and we're going to get through it, but to actually go through tough times, actually live it, to actually have to stand on your words… Actually having to tell myself, 'hey it's adversity, this is what you go through every day.'
"Having to hold myself to the words that I say in my head on the regular, having to motivate myself internally, it really tests me to see if I really love the game of football. Because it's easy to love the game when you're winning. But when you're going through tough times, a rough schedule, a rough year, losing games that you think you should've won, losing games by half an inch, half a margin, the little things, it gets frustrating.
"Sometimes it's hard to keep a clear head or keep your emotions in check, or just in general just stay at the level mentally you need to be to go out on the field like you're going to school. This year, it definitely tested me in all those areas. I just look for a way to get better in the midst of it, honestly."
Through less than ideal surroundings, Pierce did just that: He got better. On fewer carries than last season, Pierce rushed for career highs in yards (517), yards per attempt (5.9) and rushing touchdowns (12), and also recorded career highs in receiving yards (217), receptions (18) and receiving touchdowns (3).
If those total yardage numbers don't look that impressive to you, look no further than PFF's premium stats for the context of exactly why Pierce is having a stellar year. His 92.9 rushing grade is the highest among Power Five running backs, and his 0.45 forced missed tackle per attempt is the best mark of any back with at least 85 carries.
Simply put, when the Gators leaned on him, he delivered — and there's good reason to believe they could've leaned on him even more.
Part of the answer to how he's made himself so reliable goes back to his special teams days — a part of his journey he credits for helping make him the player he is today.
"Playing special teams, especially as a guy coming out of high school, you think, 'I'm finna go to college, I'm finna eat these kids up, I'm finna score touchdowns,' and then you get to college and it's like pfft. Hold on player, wait a minute," Pierce said with a laugh.
"It's just humbling. Ain't nothing wrong with getting humbled because nine times out of 10 when you get humbled, you're learning something. Freshman year to now, I feel like I've just grown as a player. I've learned the game more, I've started to appreciate the little things more. It's easy to not appreciate the little things in football.
"It really made me get to where I have to take advantage of every opportunity that I had on the field because I didn't know if that was going to be my only play or I was going to have 10 more. I just had to play every play like it was my last. Those characteristics of my game haven't really evened out when I have a bigger role on the team, I just feel like it just makes me a better athlete overall having those qualities that I learned early in my career."
---
Related content for you:
The 2021 PFF College Football All-True Freshman Team
via Anthony Treash
---
As a south Georgia kid from the small town of Bainbridge, Pierce had every right to think he could be the man right when he arrived on campus. Pierce racked up 6,779 rushing yards in his four years as a high school starter — more than 2,100 coming in his senior season alone — leading to a four-star recruiting ranking.
The reason Pierce was able to have such success in varsity ball right away is that, by the time he got there, football was already a cornerstone of his life — a familiar story for those who hail from Bainbridge.
"I'll be real with you, it ain't much to do but play sports, so it was a natural thing for me, gravitating towards sports," Pierce said. "Fun fact, I was really like the last one out of my boys to really play football. It's crazy how it took me so long to get into football, but once I got into it I fell in love with it.
"That's just part of being in Bainbridge, really you're either at home or playing some type of sport. It's either that or you're doing something you've got no business doing. To keep my momma off my back, to have fun, hang out with my boys, I just kind of naturally gravitated towards football and stuck with it ever since."
Though football seemed to be in Pierce's blood from the beginning, there was a phase of his life where he wanted nothing to do with the game — or any games at all.
"I'm really a momma's boy," Pierce said with a smile. "Let my momma tell you I was a momma's boy. When she went to the grocery store, I'm with her. Wherever she went, I'm with her. I didn't really like being out, I was a homebody.
"It's crazy because my momma's the one who actually signed me up for football. One day I came home, she said we finna go somewhere. I think we're going to the store, we finna get some food, nothing crazy. And then I see a helmet and football pads. The rest is history."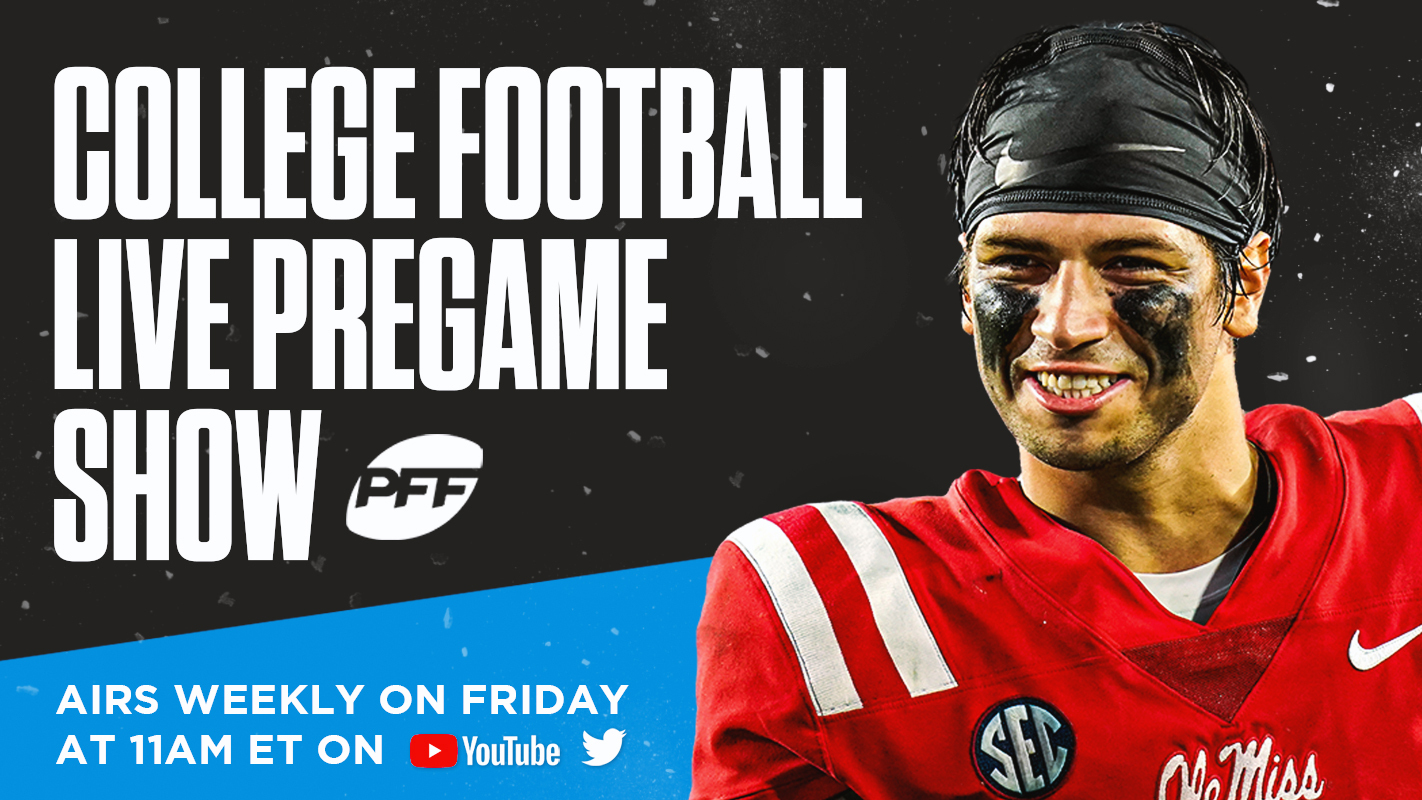 When you first pick up the sport of football, part of growing within the game is literally growing — physically — and boy, did Pierce check that box. Prior to the start of the 2021 season, Bruce Feldman listed Pierce at No. 21 on his annual "College Football Freaks" list, which shouts out some of the most insanely strong and athletically gifted players around the country. According to Feldman, Pierce squats 705 pounds, benches 390 pounds, has a 37-inch vertical jump and has been clocked at 4.50 in the 40-yard dash.
"I started lifting in probably seventh grade," Pierce said. "I had a coach who was old school. It was bench, squat, bench, squat, bench, squat, pushup, pushup, pullup, pullup. So, it's like a rigorous workout, but it worked. That was my intro to working out, just being in shape in general, and it just went up from there. I always had natural strong legs and half of it a blessing, half of it hard work."
When you watch the 5-foot-10, 215-pound Pierce lower his shoulder and deliver the boom on a defensive player just trying to have a good time, the weight room will probably be where your mind goes to first. Nonetheless, it wasn't where Pierce went to first. Before he devoted his life to lifting heavy, he was turning pages.
"That's what I used to do before I played football," Pierce said. "I'm really like a bookworm, and you wouldn't know it because of the way I act, but I used to be in all sorts like my favorite genre was probably sci-fi, science fiction. Enough facts in there but with a little spin on it to make you think a little bit, you know, open your imagination up.
"I never had a favorite book because I always kept an open mind with books. I felt like if I got a favorite, that would be the only genre or only topic or that I would only read stuff that relates to my favorite book. So, I kinda keep an open mind with books, and just stuff in general. That's just how I am. I try to keep an open mind so I don't limit myself."
Even after his mother introduced him to football, he's continued to read when he can. It's his own way of making sure he doesn't have blinders on in his vision of life. Don't get it twisted, though, he's laser-focused on being the best football player he can be. Nevertheless, when he's not forcing missed tackles, scoring touchdowns or watching tape, Pierce is expanding his mind and perspective as much as he can — sometimes in the form of the supernatural.
"Yeah, you know, that's the purest thing you got — your imagination, your thoughts, your ideas," Pierce said. "That's you. That's the only thing that can't nobody can take away from you. That's just something you can keep changing and that's the source of all creativity. Imagination."
For Pierce, letting his imagination run is more than just getting into a good story. It's about changing his own. His emphasis on imagination is a catalyst for a once bruising back becoming an ankle breaker and an all-around rushing threat. It's a way to explain how he sees rushing lanes and cutbacks before the space even opens up. It's about seeing the kind of player he was a year ago, a week ago, a day ago and imagining how to get there.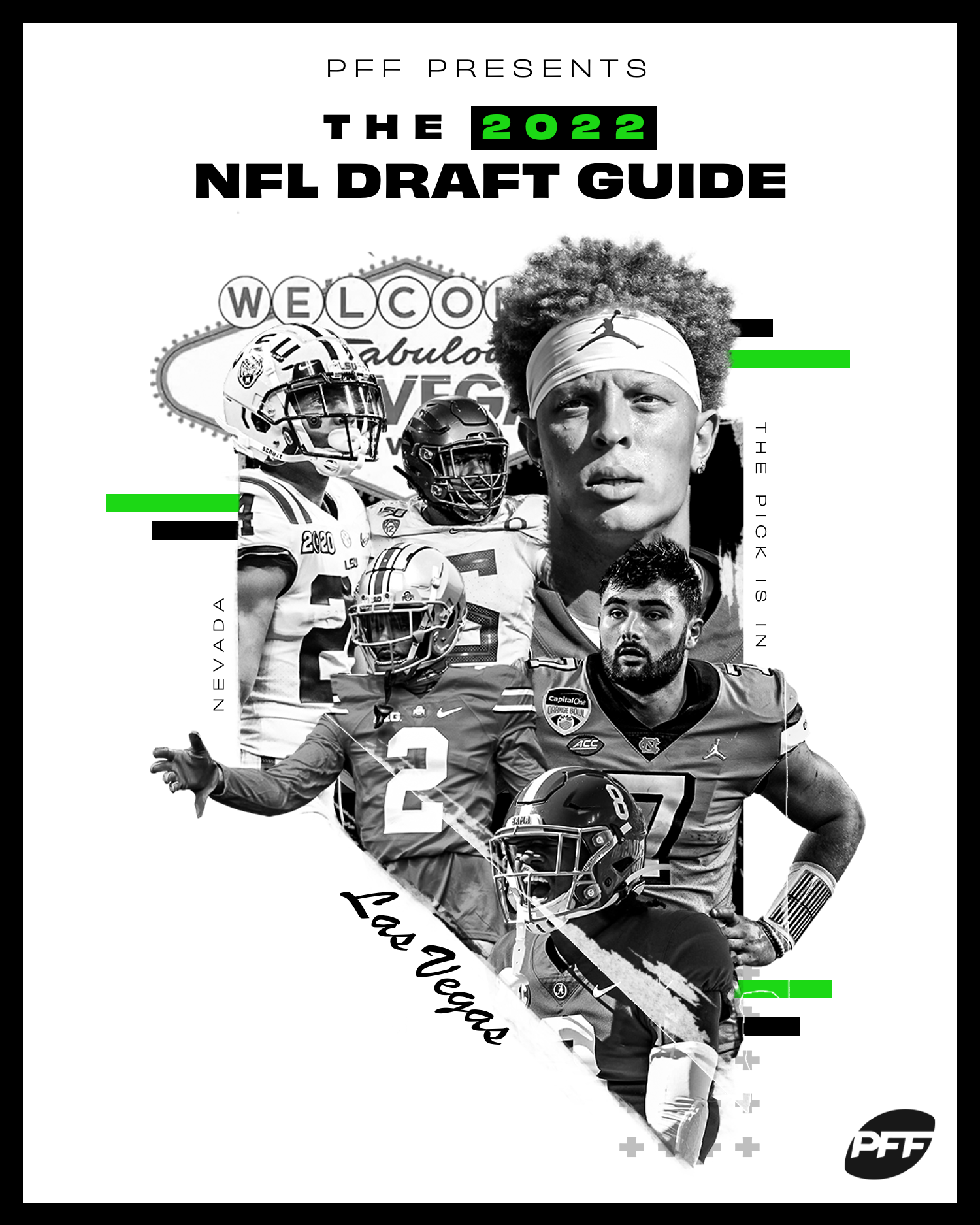 Before my chat with Pierce was through, I had to ask him about the play that will likely define his college career: his helmet-less rushing touchdown against Florida State.
Dameon Pierce: One badass mother f***** pic.twitter.com/8W1M42GMPn

— Trevor Sikkema (@TampaBayTre) November 27, 2021
Florida was up 17-7 at the beginning of the fourth quarter, and it was first -and-10 with just 13 yards until the end zone. The Gators called a power run play to Pierce that was blocked well. He not only passed the line of scrimmage with ease, but he also reached the first down before being touched. As the defender tried to tackle Pierce, he ripped the Florida RB's helmet off, but Pierce stayed upright due to his impressive balance. With no helmet and no hesitation, Pierce continued to sprint toward the end zone where three Florida State defenders were waiting for him. But he didn't care. As he reached the goal line, he lowered his shoulder with no helmet and scored.
Well, sort of. If you check the stat sheet, it never happened — plays are blown dead when a ball carriers' helmet is ripped off.
Nonetheless, we all know what we saw, and so does Pierce — even if it's hard for him to explain.
"Bro, it's like, I don't even know how to walk you through it," Pierce said. "If I were to break it down, step by step, move by move, play by play, it really wasn't no thinking. It was just a rivalry game, the energy high, the intensity high. I ain't got no helmet on, he still pulled my helmet off in the first place. It's just a lot of stuff.
"He still pulled my helmet off in the first place, but I'm finna go score. That's how I'm feeling. So, if you put me in that same exact scenario 100 times, I'm gonna do the same exact thing I did 100 times. It's no question, no doubt like that's just what I would've done. That's what I will do. That's just how I play the game of football. That's my approach. I'm three yards [away], ain't nobody getting between me and that goal line."
I asked him what was going through his mind and body the moment his helmet was ripped off, and his answer sounded like a Kanye West song.
"Oh, they couldn't tell me nothin'," Pierce said, shaking his head with a smile. "In those three seconds, they couldn't tell me nothin'. In those three seconds, I was on top of the world because if I can do this with a helmet off, what you think I'm gonna do with it on? So, that's how we feel. If I do that with a helmet off, what you think I'm gonna do with a helmet on? And that just got me pumped up like making big plays and all your bros cranking you up, everybody turning up, it just feels good. It just feels good."
If there's a play that encapsulates Pierce as a player and a person, it's that one. It's determination, it's hard work, it's adversity, it's imagination, and it's all because he loves it.
Pierce has one more game in a Florida helmet (hopefully for all of the plays this time), but after that, he will move onto the pre-draft process. Part of that will include the Senior Bowl, an invitation he's already accepted and an event he's excited to take part in. After that, he has the combine, interviews and pro days. When asked whether or not he was excited or nervous for all that, he gave a refreshing answer.
"I'm looking forward to the process," Pierce said. "This is another time in my career, it's gonna tell me a lot about myself, honestly, because draft prep, combine prep is working on all the things that aren't right in your game.
"Maybe I need to work this, maybe I need to work that. Let me tighten this out, let me smoothen this out. This is really a self-critical, self-analytical moment where I really gotta analyze my game and be critical of myself and that's hard. In your eyes, you're saying 'you're the best, you don't need to work on nothing' but at the same time, you gotta be humble enough to be like, 'well, maybe I'm not the best at this, maybe I'm not the best at that.' I'm looking forward to ironing out all the pieces, improving my game, and just really setting myself up for success to be on the stage that's viewed nationally."
If you're an NFL evaluator, you should be impressed by Pierce's whole timeline. The small-town Georgia kid who grew up with the game. The weight room warrior and special teams player who made a name for himself outside of the spotlight in his first few years. The senior leader who represented a positive identity of the locker room through adversity of many kinds.
It's easy to believe in Pierce. After all, he'll never stop believing.
"I learned that if I really wanna do something, it's down to me to manifest it and carry out a plan, believing that I can get that end goal I want," Pierce said.
"All I gotta do is put my head down and work hard."