The college football transfer portal has never been hotter with new rules allowing NCAA athletes to transfer one time in their career without sitting out a season. They are now also able to monetize their name, image and likeness. Some of the players in this year's transfer portal cycle are among the best at their respective positions nationwide and will rapidly improve the programs they end up choosing.
Click here for more PFF tools:
Rankings & Projections | WR/CB Matchup Chart | NFL & NCAA Betting Dashboards | NFL Player Props tool | NFL & NCAA Power Rankings
---
Follow the college free agency frenzy along with PFF as we rank all of the top players in the 2022 transfer portal while offering detailed analysis and potential landing spots for some. You will find all of that information below in this article, which will be updated every day with new notable players who enter the portal. Please note that landing spots will be updated as new information comes out.
(Note: All recruiting information mentioned below is courtesy of 247Sports.)
Rattler still has an opportunity to right the ship and return to star status. He has an ultra-quick, effortless release with jaw-dropping arm talent and elite playmaking outside of the offense's structure. At the same time, he is prone to fleeing clean pockets, invites pressure, has so-so footwork and is too willing to pass up the checkdown for a home run.
Rattler's collegiate production is truly some of the best PFF College has seen despite the fact that many believe Rattler isn't a good passer. Rattler is actually still college football's highest-graded passer since 2020. His deep ball struggled in 2021 due to more conservative play-calling: He earned a 45.5 passing grade on 20-plus yard throws this year after a 98.1 passing grade on such passes in 2020. But Rattler was pinpoint on every other throw. His No. 1 ranking in negatively graded throw rate and completion percentage over expectation (CPOE) for the 2021 season back that up.
Rattler isn't perfect, but his ceiling is higher than any other quarterback in the country, which is why he received so much preseason hype this year. He didn't produce the highest passing grade PFF has ever seen by a non-draft-eligible quarterback in 2020 by luck. Rattler still can be a star next season at South Carolina.
Ricks is in the conversation for best cornerback in college football. Before his injury-riddled 2021 campaign, Ricks produced at an extraordinarily high level for a true freshman. In that 2020 season, Ricks was tasked with a high dose of man coverage and handled it like a pro. His man-coverage grade ranked first among all Power Five cornerbacks in 2020. He allowed just six catches on 19 targets while making seven total plays on the ball when he was tasked with single coverage.
Ricks' physicality at the line of scrimmage and poise at the catch point make him a difficult cornerback to beat outright. It's quite clear he already has an excellent feel for the position and has Thorpe Award potential for 2022. Ricks decided to leave LSU after word got out that Coach O would not be returning in 2022.
Ewers is tied with Texas legend Vince Young for the highest-rated quarterback recruit this century, according to 247Sports Composite. Ewers, who is a Texas native and began as a member of the 2022 class, originally committed to the Longhorns, but ultimately decommitted from the school, committed to Ohio State and reclassified for the 2021 class.
Gabriel endured a season-ending injury in Week 3 and is now looking for a new program instead of continuing under the newer coaching staff at UCF. Gabriel thrived as an underclassman with Josh Heupel as the head coach. Heupel is widely known for his quarterback-friendly offense that provides simplistic reads for the passer. While the concepts are painless for the quarterback, the offense still needs the QB to have the arm to consistently take one-on-one vertical shots down the sideline when the defense is in single-high.
Gabriel has fantastic touch downfield, and that trait led to major passing success. He earned 80.3 and 90.4 passing grades as a true freshman and sophomore in 2019 and 2020.
Evans had a roller coaster recruitment process. At one point, he signed with Georgia, but got out of that and eventually landed at TCU, which wasn't even on his radar to start. Now the talented five-star is eyeing a school that will help him take advantage of the new NIL rules. Considering what he has shown in his limited time on the field as an underclassman, several powerhouses ought to be seeking Evans' services.
Evans averaged 7.3 yards per carry, 4.8 yards after contact per attempt, 29 explosive runs of 10 or more yards and 40 broken tackles on 146 carries. He also showed an impact as a receiver with 1.81 yards per route run. Evans is an exceptional all-around athlete and only scratching the surface.
UPDATES: Evans visited Ole Miss and Tennessee, according to 247Sports' Steve Wiltfong. One of the last visits Evans took as a high school recruit was to Ole Miss shortly after Lane Kiffin was hired. The Rebels might be considered the favorite to land the five-star running back.
Gibbs is easily one of the top three receiving backs in the country. Since 2020, Gibbs ranks first in the FBS in both PFF receiving grade (92.6) and yards per route run (3.10). And he's not just a one-trick pony in that regard. Gibbs is top-three among active ACC players in both rushing grade and kick return grade since 2020. Gibbs is a versatile, dynamic weapon who should receive ample interest from most Power Five schools in the area.
Slovis was a consistently solid performer in his three years as USC's quarterback, posting single-season PFF grades of 78.8, 79.5 and 79.8. He's pinpoint accurate, maneuvers the pocket exceptionally well and stays calm on long-developing plays. At the same time, he does have a bad habit of firing late into small windows. That hindered his ability to take a step forward in his three years on campus to some extent along with USC's offense by design. Slovis was stuck in a variation of the Air Raid at USC that struggled to create open receivers downfield and put the passer in unfavorable situations. Opposing defenses know the Trojans' run game isn't a threat nor is there a high chance of play-action fakes. They weren't loading the box against them and giving them a high rate of drop eight coverage. Getting Slovis into a pro-style offense could unlock that growth that many have been expecting to see from the former three-star recruit.
Evans was one of the top pulls from the 2021 JUCO class. He shined early for the Vols before getting hurt against South Carolina in Week 6. Prior to the injury, Evans ranked fourth among SEC running backs in both rushing grade (88.9) and explosive runs of 10-plus yards (16).
Stogner was in the midst of a breakout sophomore season in 2020 before suffering an injury in Week 10 that led to a staph infection. Stogner lost 35 pounds during the brutal recovery process, and he struggled to regain that breakout level of play when he returned in 2021. Before the major injury and infection last season, Stogner owned an 87.3 receiving grade while putting up 2.72 yards per route run and a 15-plus yard gain on 32% of his targets. All three of those metrics ranked inside the top five among all FBS tight ends.
Oluwatimi is one of the best centers in college football. He's one of the most technically sound run-blockers in the country as evidenced by ranking top two in both positively and negatively graded run-block rate among Power Five centers. And given the offense he was in at Virginia, his 73.4 pass-block grade for the 2021 season is also quite impressive. Oluwatimi played over 50 more true pass sets than any other Power Five center in 2021.
Penix is a high-risk, high-reward transfer quarterback. The risk is because of a brutal injury history. He is on a run of four straight season-ending injuries. Penix tore his right ACL in 2018, injured his non-throwing shoulder in 2019, tore his right ACL again in 2020 and then injured his throwing shoulder in 2021. Penix impressed when in the starting spot for 2019 and 2020 despite enduring one of the worst offensive lines in the country. Among 76 Power Five quarterbacks in that span, Penix ranked fourth in big-time throw rate (8.3%), 22nd in turnover-worthy play rate (2.8%) and 15th in passing grade (85.4). Penix does have some small bouts of inaccuracy, but his poise, arm strength and pocket presence is nothing short of spectacular. In the right situation — specifically one with a good offensive line — Penix could be a top passer in the country if healthy. That is, however, a big if.
An early season injury and the emergence of Rachaad White led to Trayanum's transfer. Across his 127 attempts at Arizona State, Trayanum earned an 84.4 rushing grade and converted a third of his runs into a first down or touchdown. The latter ranked sixth among Pac-12 running backs since 2020. The 5-foot-11, 235-pound back isn't elusive, but he's been great at taking advantage of the open holes the line presents — 46% of his yards have come after contact in his career, the highest in the Pac-12. He is an Ohio native and chose Arizona State over a multitude of midwest Power Five programs.
Suamataia has all the tools to be one of the top lineman in college football. He was unable to crack the lineup in the weeks he spent on the Oregon roster in 2021 and eventually left midyear. Suamataia transferred to BYU — which is a short drive away from where he grew up in Utah — where he is expected to see playing time sooner than he would have with the Ducks.
Cordeiro is one of the more intriguing players in the transfer portal. He was one of the most improved passers at the Group of Five level in 2021. His passing grade year-over-year jumped from 59.5 to 82.2 in Hawaii's run-and-gun offense. Cordeiro's deep passing is where he took a 180. He went from 65.2 to 95.7 in deep passing grade. That 2021 mark is the seventh-best in the FBS. His 7.4% big-time throw rate was the sixth-best in college football. Cordeiro offers plenty of value with his athleticism too, but he does have a fumbling issue.
Chambers has gone from Fort Scott Junior College to Sacred Heart University to FIU and is now likely to take his talents to the Power Five level. Chambers was a secret superstar in his lone season at FIU. He is an explosive play waiting to happen. Over 29% of his targets resulted in a gain of 15 or more yards in 2021, the 12th-highest rate among FBS wide receivers. Chambers will be a huge addition to the deep passing game. He ranked third in deep receiving yards for the season (687) and hauled in eight of his 13 deep contested targets. Chambers also broke 10 tackles on 46 receptions overall and averaged 10.5 yards after the catch.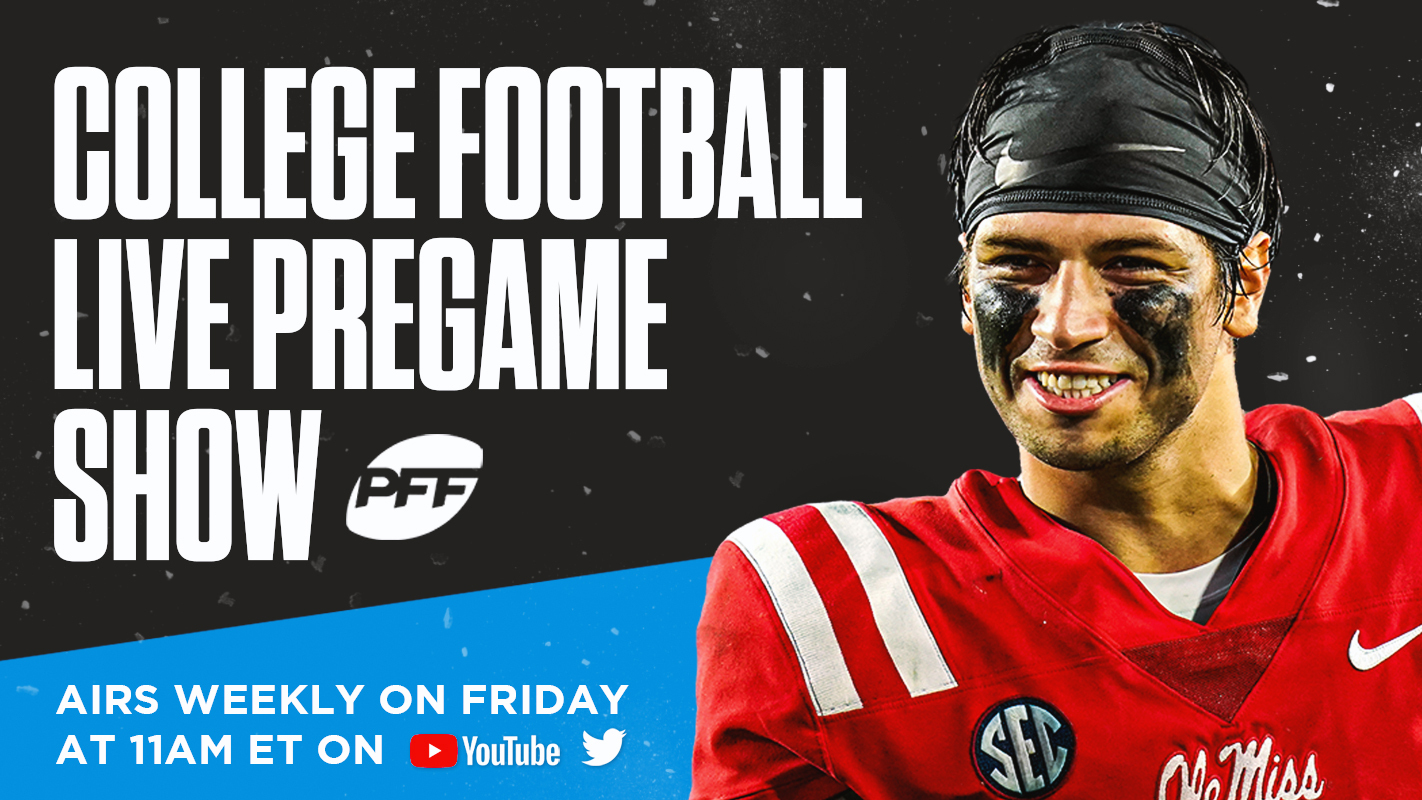 Prunty decided to leave Kansas after a strong 2020 true freshman season. He chose South Carolina over Tennessee in the summer of 2021, but ultimately left the Gamecocks a month before the start of the season due to personal reasons.
Prunty performed admirably for a three-star true freshman playing on one of college football's bottom-tier teams. He allowed fewer than 40 yards in coverage in each of his nine starts, giving up only seven total first downs. And he did that while recording a 23.1% forced incompletion rate that ranked fifth among Power Five corners. Perhaps most impressively is that his best game came against Oklahoma, when he was targeted five times and allowed just one catch for 8 yards while breaking up two passes.
Harris left Syracuse during the 2021 season and committed to Kentucky not long after, but he has since recommitted. At 6-foot-2 and 180 pounds, Harris can be a big-play vertical threat on the outside for the Wildcats who can also do work after the catch. He has broken a whopping 49 tackles on 149 career receptions. At the same time, Harris' strength at the catch point is a bit of a weakness. He has caught only 13 of 40 career contested opportunities. Harris has also dropped 8% of his catchable targets. He's a boom-or-bust player, but that could be of use for the Wildcats in 2022.
Robinson is a trusty slot receiver. He's good at adjusting to balls downfield and rarely will drop one. He's only dropped two of his 127 targets over the last couple of seasons. Robinson has caught 93.1% of his catchable targets since 2020 — removing screens — which is the fourth-highest among Power Five wide receivers.
Mumpfield is low-key a great route-runner. His separation rate against single coverage in 2021 sat at the 96th percentile among all FBS wide receivers. That led Mumpfield to a 78.2 receiving grade for the season.
UPDATES: Mumpfield has visits set up with Louisville, Pitt and Vandy.
Cooks has played in only four games the last two years due to back-to-back season-ending injuries. When healthy though, the 6-foot-4, 215-pound wide receiver is a bully on the field and can haul in off-target throws with ease. Back in 2019, he caught 15 contested passes, broke 15 tackles after the catch and led the FBS in yards generated from catchable but inaccurate targets (417).
Ward is a high-ceiling, low-floor quarterback in the portal. The former will get him plenty of FBS interest, including from some Power Five programs. Ward is a toolsy player. He is a good athlete, has top-notch arm talent and can deliver throws from different arm angles that few can. At the same time, he has a fumbling issue and is prone to making bad decisions when the play breaks down. Ward produced 23 big-time throws this past season, but also 23 turnover-worthy plays. He is young though and getting acclimated to a pure passing offense after playing in a Wing T system in high school. Wardis just scratching the surface.
UPDATES: Indiana, Ole Miss and several other programs have offered Ward, according to the quarterback's Twitter. 
Brooks has started for the Hilltoppers for two seasons now, and his pass-protection has been on point for that entire duration. Brooks earned pass-block grades of 77.5 and 75.6 in those two seasons. He collectively allowed only 29 pressures on over 1,150 pass-block reps.
Frazier performed admirably in his first year starting at the collegiate level in 2021 and looks poised to make the jump to the Power Five. Frazier finished 34th among FBS left tackles in PFF grade for the year. He earned a grade above 74.0 in both pass- and run-blocking.
Smith had one of the best performances from a first-year wide receiver in 2021 early in his true freshman campaign, but was unable to build on that after an injury limited him the rest of the season. Against Central Michigan in Week 3, Smith caught all five targets for 135 yards and two touchdowns en route to an 89.8 PFF grade. Overall for the season, the 6-foot-3, 203-pound wide receiver earned a 71.1 PFF grade and hauled in seven of his 10 contested opportunities. Smith is a big vertical threat. He was the No. 1-rated recruit out of Mississippi in 2021 and could return back home to a program like Ole Miss.
Jackson only got snaps on special teams as a true freshman, but should develop into a starting edge defender elsewhere. At 6-foot-6, 259-pounds, Jackson has all the traits to become a special player in college football. He needs refinement and opportunity.
Young has impressed in his two years on the field for the Cyclones. He has earned an 80.9 PFF grade for his career. Young's run-defense and tackling have shined regardless of where he's at on the field. He has recorded a 90.3 run defense grade, missed only 12 of his 129 attempts and forced five fumbles in his time at Iowa State.
Hatcher began his collegiate career as a walk-on at Alabama and departs from Ark State with a wealth of experience and an underdog mentality. Hatcher began each of his three seasons with the Red Wolves as the second option at quarterback, but eventually found a way on the field each time. In 2019, he took over for the injured Logan Bonner and earned a 90.0 passing grade in his stead. In 2020, Hatcher took part in a two-quarterback system with Bonner and earned an 82.6 passing grade coming off the bench every game.
Then, in 2021, Hatcher came off the bench in the first half of the season before taking over the starting gig midyear, but he struggled under a new coaching staff with a 67.7 passing grade. Going back to an offense with ample play-action deep shots would be best for Hatcher in order to reclaim his former top-tier performance.
Tinsley is a reliable outside receiver who will bring the physicality on a down-for-down basis. The JUCO product earned a 79.9 receiving grade for the Hilltoppers in 2021 while catching 13 of his 26 contested opportunities, dropping  only 2.5% of catchable targets and breaking 17 tackles on 79 receptions.
Berger played in only three games this season for Wisconsin with a minor workload before being dismissed from the team. Berger was reportedly unhappy with his role and was dismissed due to missing meetings and workouts. Berger picked up 12 runs of 10 or more yards on 60 attempts in his 2020 true freshman campaign. He quickly found a new home at Michigan State where he will presumably replace Kenneth Walker III, who is likely to take his talents to the NFL.
Quick will be eyeing a new home after riding pine for three years at Alabama. Injury played a role in him not seeing the field in 2020. Quick is from Alabama and was one of the top-ranked offensive line recruits of the 2019 cycle. He was known for being a nimble athlete coming out of high school.
Banks was stuffed behind a slew of talented cornerbacks on Alabama's depth chart and ultimately left in 2021 to pursue another program that could offer playing time. Banks played only 56 coverage snaps in his three years in Tuscaloosa. The 6-foot, 186-pound corner was targeted just one time and he actually intercepted the pass (Week 2 vs. Mercer). Texas has coaches on staff that worked with Banks as an underclassman at Alabama and could be a spot for Banks, who is a native of the Lone Star State. Florida State is also a potential landing spot for Banks.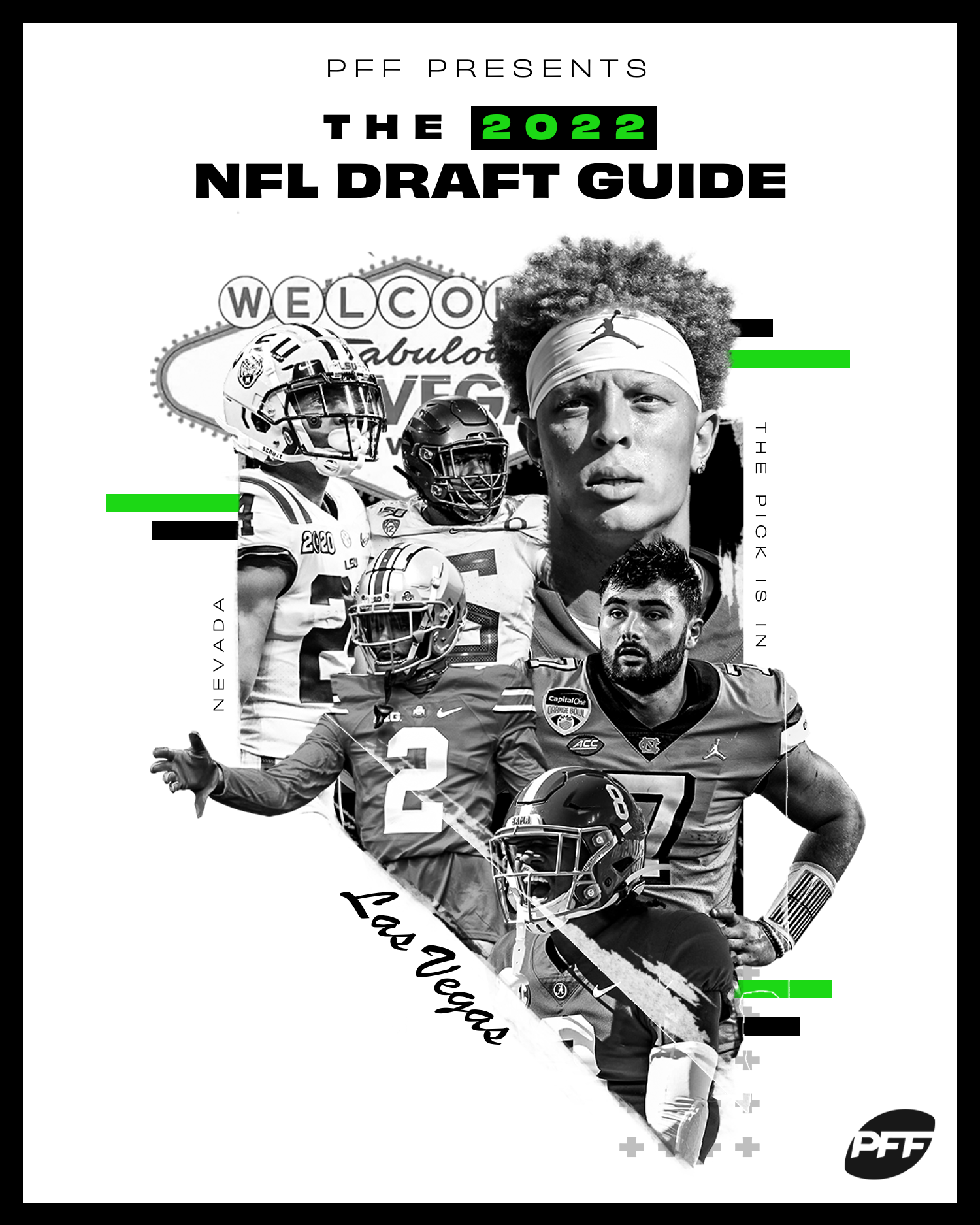 Thomspon left the UCF Knights before the start of the 20201 season. He did see 159 carries in the two years prior to that and provided a big-play threat inside of a crowded running back room. He turned 20 of those carries into a gain of 15 or more yards. That ranked fourth in the AAC despite ranking only 18th in total carries. Thompson earned a conference-leading 91.1 rushing grade over that span.
Jennings struggled to crack the two-deep depth chart at Penn State in his two years with the program due to the upperclassman talent ahead of him. Jennings is a great athlete and should garner interest among midwest Power Five programs. In high school, Jennings took visits to Kentucky and PItt before landing at Penn State.
Sears has followed a winding road at the collegiate level for such a highly ranked recruit. A four-star recruit who came to Boise State from USC in 2020, Sears has only thrown 63 passes in five years. He earned a 93.3 PFF grade across 33 dropbacks in three games for Boise State in 2020. That matched what he did at USC in his one career start back in 2018 against Arizona State when he earned an 88.2 passing grade. He lost the starting job to Hank Bachmeier in 2021 and only threw a handful of passes in garbage time on the season. Sears was actually committed to San Diego State as a transfer before decommitting and signing with Boise State when he left USC. It is worth noting that the Aztecs are in need of a quarterback.
Lewis missed out on playing any snaps in his first season in the collegiate ranks due to a torn ACL. Now the lean, 6-foot-1, 200-pound off-ball linebacker will be searching for a new home. The former five-star recruit from south Florida chose Maryland over Tennessee, Auburn and Miami (FL) among many others.
Hill got very few reps in his true freshman campaign in 2021. He played only 59 snaps in total. On those, he gave up four catches for 65 yards, but also didn't miss a single one of his 10 tackle attempts. Hill has the physical skillset to be a quality starter one day and should garner plenty of interest from top-tier Power Five programs.
Nix was a true roller coaster at Auburn. In his three years leading the Tigers, Nix totaled 15 single-game grades below 60.0. That was five more than any other SEC quarterback. At the same time though, he ranked second among that group in total single-game grades above 70.0 with 16. Nix can't land in an offense that wants him to make plays in the true dropback passing game. If he does, his volatile play style is going to remain.
Calzada had his fair share of highs and lows in his lone season as the A&M starting quarterback. The obvious high being the upset win over Alabama in Week 6 in which he earned an 86.6 PFF grade — the highest of any quarterback against a Crimson Tide team since 2019. The lowlights, however, give some reason for concern when projecting his impact with another program. Calzada has an issue with holding onto the ball too long, lacks mobility and was the most inaccurate passer in the SEC, according to PFF's ball-charting process.
Bobo took a massive step forward in 2021 and became a trustworthy, big-bodied pass-catcher at Duke. The 6-foot-5, 215-pound wide receiver dropped only two passes on 105 targets and hauled in 12 of his 22 contested opportunities. He's clearly not one to create a lot of separation going one-on-one in single coverage, but Bobo can step in and provide reliability and veteran experience to a wide receiver room. Bobo finished as the seventh-highest-graded wide receiver in the ACC this past season.
Moll began his career at UAB as a safety in 2017 where he logged just one snap, served as essentially the nickel in 2018, moved to off-ball linebacker for 2019 and 2020 and then moved back to safety for 2021. He earned coverage grades of 69.6, 72.0 and 74.0 across those first three years on the field from 2018 through 2020. In the move back to safety in 2021, Moll would only play the first four weeks as a reserve and didn't perform up to snuff (58.8 PFF grade). Moll is best suited at off-ball linebacker. His blitzing ability in those two years playing off-ball shined as he gathered 43 pressures on 120 such reps.
If a team is looking for an experienced single-high safety, Jones is your man. Prior to missing most of the 2021 season due to injury, Jones manned the starting free safety spot in Jeff Hafley's defense in 2020 and performed well with a 72.8 PFF grade. Jones, a former four-star who transferred to Boston College from Maryland in 2020, could be looking for a program on the East Coast to stay close to home.
Injuries have derailed Milton's last two seasons at Iowa State, but he's been a productive player when on the field going back all the way to 2018. He's been especially effective in the slot, where the 5-foot-10, 195-pound receiver can make plays over the middle of the field and find space to run after the catch. Milton has generated a 76.0 receiving grade and 2.56 yards per route run in the slot since 2018. Overall in his career, Milton has broken 17 tackles after the catch and averaged 7.8 yards after catch per reception.
Haselwood hasn't quite lived up to his five-star expectations in his career. He showed flashes as a true freshman in 2019, earning a respectable 72.4 PFF grade that featured 2.52 yards per route run, zero drops and a 50% contested-catch rate. Haselwood showed great ball skills and made highlight-reel grabs look routine. A torn ACL in the following offseason limited him to only three games in 2020, and his 2021 as a starter was unproductive and looked less like his true freshman form. Haselwood produced only 1.20 yards per route run and a 61.6 receiving grade.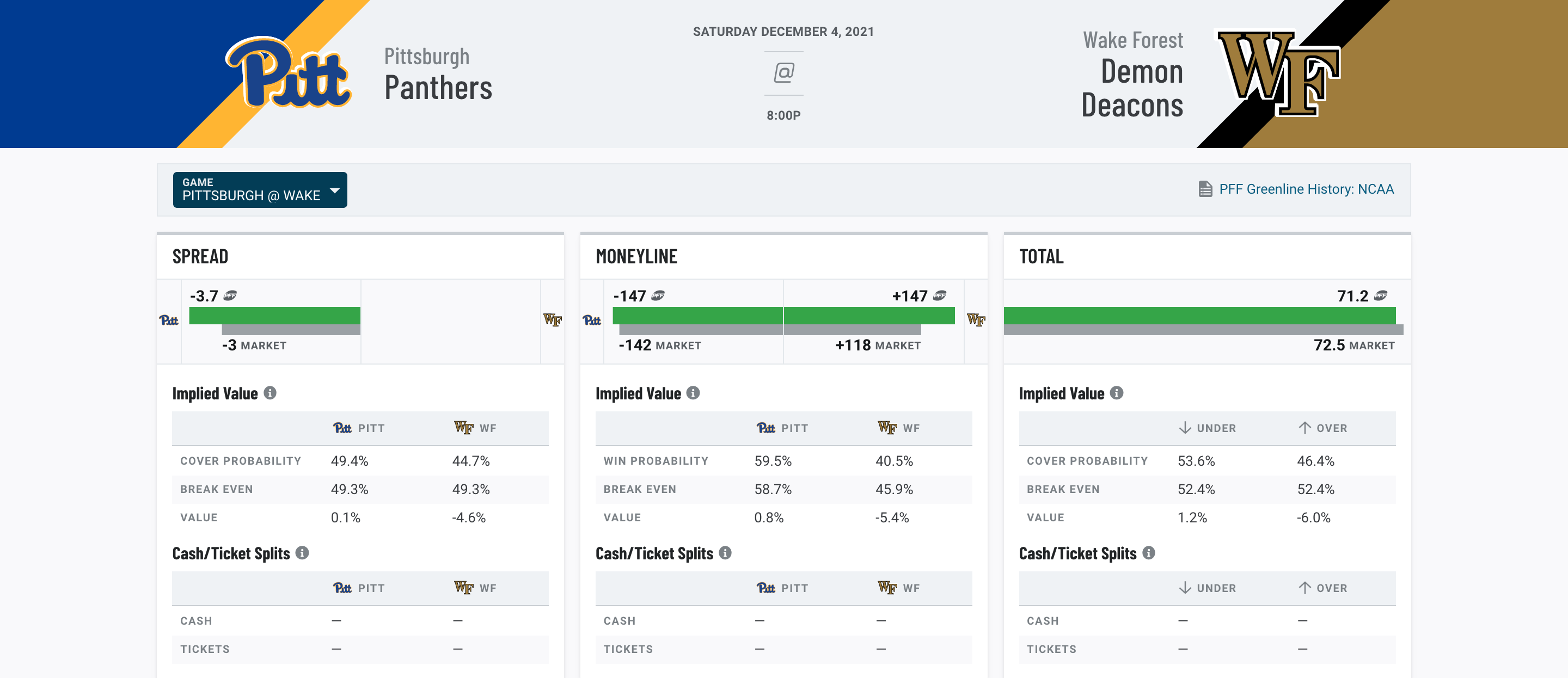 Henley flipped from wide receiver to off-ball linebacker in the middle of his time at Nevada. Needless to say, he's an exceptional athlete and should draw plenty of interest after his standout 2021. Henley earned an 85.5 coverage grade this past season anchored by four interceptions.
Hall is among the fastest receivers in the country. Western Michigan used that trait of his to their advantage as evidenced by his 17.2 career average depth of target, and his next team will be sure to do the same. Over the course of his career at Western Michigan, Hall came up with 17 deep receptions for 694 yards and nine touchdowns.
47) QB Casey Thompson
Brooks is coming off a career-high 89.0 rushing grade in 2021. He averaged 3.3 yards after contact per attempt and broke 33 tackles on 116 carries. The 6-foot-1, 235-pound back isn't much of a breakaway threat, but he is a reliable ball-carrier. He has yet to fumble the ball in his college career (380 total carries).
Martin has had a roller coaster of a career thus far. He showed a lot of promise as a true freshman back in 2019 by earning a 74.1 coverage grade. Martin took over the starting job down the stretch of that season but has failed to regain that form. The safety opted out of the 2020 season due to COVID-19 concerns and subsequently played just 19 snaps in 2021. Martin would be a good addition for any program with a weak spot at free safety.
Johnston is a roller-coaster of a quarterback. Since recording his first start in 2018, Johnston ranks near the top of the FBS in big-time throw rate (11.4%), but also near the bottom in turnover-worthy play rate (6.9%). That's a testament to his aggressiveness (13.3 average depth of target), but also his shaky decision-making.
After some frustration with not seeing enough targets within the Oregon offense, Pittman — the little brother of Indianapolis Colts wide receiver Michael Pittman Jr. — is looking for a new home for his fourth season. Injury hindered some of his 2019 true freshman campaign, but Pittman showed promise when on the field. He earned a 70.4 PFF grade and generated 2.25 yards per route run his first year on campus.
He didn't sustain that production, however. In 2019 and 2020, Pittman earned a 60.1 grade and 1.11 yards per route run. He may not have the size of his brother, but he has looked like him at times by handling contact along the route and at the catch point with ease. There's some risk involved with expecting Pittman to come in and be a bonafide WR1 for a Power Five program, but teams in dire need at the position should give him a good look given his potential.
If any program is looking for a big-bodied bully at wide receiver in the portal, Abdur-Rahman is your man. The 6-foot-4, 215-pound wide receiver won't separate at a high rate, but he's going to win those contested battles downfield and has sure hands. He has hauled in 12 of his 20 contested targets in his career and has dropped only one pass on 70 career targets.
Lockridge took a step forward in the eight games he played in 2021. He grew his coverage grade year-over-year by more than 10 grading points. Lockridge should be eyeing a zone-heavy defense to join. He earned a 78.1 coverage grade in zone this past season. He allowed only three first downs on 160 such coverage snaps while recording three plays on the ball and five passing stops.
Taylor served in a hybrid role for Virginia. He's rushed the passer 530 times in his career and has dropped into coverage for 513 snaps. Regardless fo what he's been doing, Taylor has played admirably. He owns an 86.3 coverage grade and 73.9 pass-rush grade for his career. This past year, Taylor's tackling was near the top of the country as he missed only three tackles on 70 attempts.
Young is a freaky athlete at 6-foot-3, 223-pounds. He was pegged as a raw, positionless player coming out of high school. Young found a spot at off-ball linebacker in Columbus, but struggled to crack the lineup. And when he was on the field, he was boom-or-bust and looked like the raw player he was coming into the collegiate level. In 2021, Young played 138 snaps and recorded six pressures, six defensive stops, an interception and a pass breakup, but also missed six tackles and gave up nine catches for 103 yards and a touchdown.
Johnson is a slot receiver who was mostly used on the underneath route tree at Vandy. He showed some promise in 2020 — the first of his career residing primarily on the inside — by earning a 76.0 receiving grade and 2.18 yards per route run, but that production dipped in 2021. Johnson earned a 58.0 receiving grade and only 0.99 yards per route run this past season. Johnson is a tough receiver with solid hands, as evidenced by his 17 broken tackles overall and eight contested catches on 13 such targets over the last couple of seasons. Any team seeking Johnson's services should be willing to expand his route tree.
Diabate came to Florida as an outside linebacker and eventually made his way to playing off-ball linebacker. Diabate, however, has been far better in rushing the passer as opposed to dropping into coverage in his career. For his collegiate career, he owns a 75.7 pass-rush grade and 56.2 coverage grade.
Harris has mostly been a key reserve for the Commodores in the three years he has seen the field, and he has impressed against the pass. The former four-star recruit earned an 80.6 coverage grade across 540 snaps in that three-year span.
Martinez has shown enough at this point to know that the passing ability just isn't quite there. Against Power Five defenses, he has earned a passing grade above 80.0 just one time across a four-year span. His single-season passing grades stand at 71.2, 47.2, 65.1 and 70.4. He has four more career turnover-worthy plays (51) than big-time throws (47). The situation hasn't been great for Martinez at times at Nebraska, but at the end of the day, he's been an inaccurate quarterback that has struggled to win from the pocket. He does, however, create some value as a runner. Martinez's rushing grade is the 13th-highest among FBS quarterbacks since 2020. That athleticism will be coveted, but it better be by a run first team.
Foster never did live up to his five-star expectations at Texas, but he still has plenty to offer for another team in need of a free safety. Foster has the range needed on the backend and held his own in coverage this past year with a 69.0 coverage grade.
Plummer battled with Aidan O'Connell for the starting quarterback job at Purdue for a couple of years. Plummer won it to start 2021 but was benched after four games in favor of O'Connell, who subsequently broke out. Plummer offers upside with his accuracy and ability to take care of the football, but he isn't going to lead an explosive downfield passing attack. He ranks second to only Justin Fields in uncatchable pass rate among Big Ten quarterbacks since 2020 (15%) but is 13th among that group in big-time throw rate.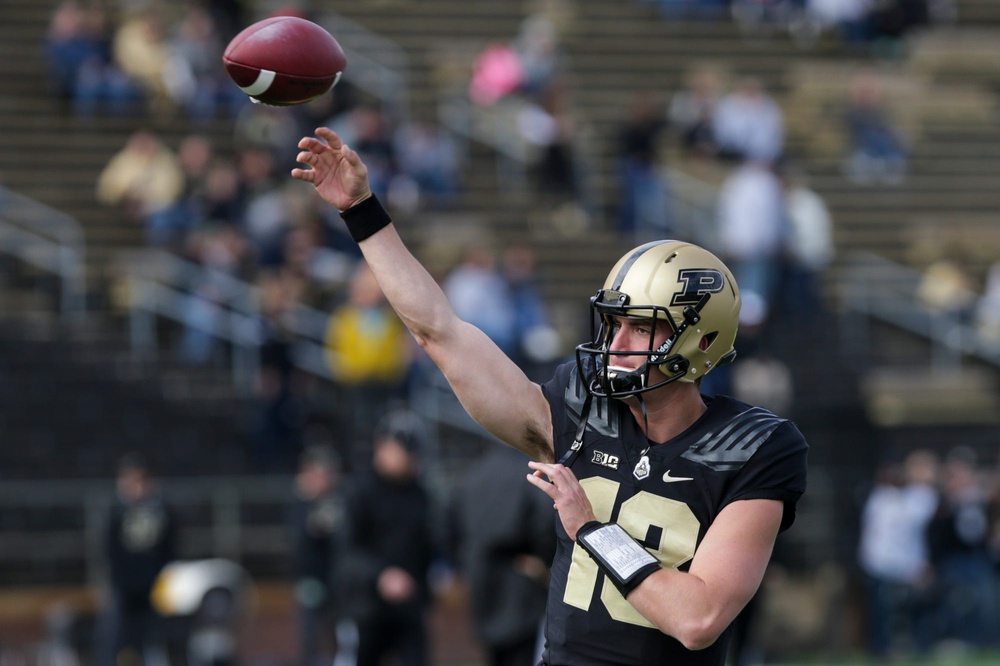 White was away from the team for the 2021 season and didn't play a down. White played in four games in Year 1 in 2020, and the splits between his outing against Michigan and the other three is staggering. Against Michigan, he won PFF True Freshman of the Week, catching all eight of his targets en route to a 90.7 PFF grade and 7.54 yards per route. In the other three contests, he recorded a combined 46.7 grade with more drops (3) than catches (2) on 13 targets. 
Gibson showed immense growth this past season despite being in a bad situation at Akron. After earning a 45.5 passing grade collectively in 2019 and 2020, Gibson turned in a 90.8 passing grade across seven games in 2021 (five of which he started). He doesn't have the biggest arm, but Gibson is accurate, calm under pressure and made the right decisions. Gibson can provide good competition for the QB1 spot on a Group of Five team in need of a passer.
Johnson struggled to do much as an underclassman at LSU. He turned in passing grades of 74.8 and 70.8 his two year on the field and produced six more turnover-worthy plays than big-time throws (24 to 18).
66) Edge Darrion Henry-Young
Faumui couldn't reclaim his 2019 form this past season after deciding to opt out of the 2020 season. His PFF grade went from 73.3 in 2019 down to 53.2 this past season.
Reid is one of the oldest defensive linemen in college football that can come in and fill a need for a season. Reid performed at a slightly above-average level serving in a hybrid job in 2021. He earned a 73.5 PFF grade for the season.
Tracy came to Iowa as a running back recruit and flashed promise at receiver in 2019. The 5-foot-11, 201-pound receiver has a strong lower half and broke 14 tackles on 36 receptions that season while earning a 70.6 receiving grade and 2.26 yards per route run. He was unable to build on that in 2020 or 2021 though due to a lesser role. Tracy caught only 28 passes in those two years and earned a collective PFF grade below 60.0. Tracy is best suited as a gadget player for the next offense he joins.