Auburn has won more than eight games in a season just once since 2011, going 12-2 in 2013. This season, they have plenty of issues and face a lot of tough teams in the SEC, but there is talent to be found on this Auburn team. Whether or not they can surprise anyone is going to come down to a number of factors, so let's examine how Auburn looks heading into the season.
Offense
The first issue facing the Auburn offense is better quarterback play. Sean White is one of three contenders for the starting signal-caller position, and he largely struggled throughout 2015, though did finish the year with a slightly positive grade. That was thanks in large part to a huge performance against Arkansas, where he completed 19-of-30 passes he attempted, despite seeing six passes dropped by his receivers. Over the course of the year, though, he completed just 11-of-29 passes he attempted traveling 20 yards downfield or more, and will have to find a way to make more big plays with his arm in 2016. Jeremy Johnson graded poorly last season, while John Franklin III is a junior college transfer whose biggest strength is his ability to run.
In the running game, fullback Kamryn Pettway is a fantastic run blocker, grading very well in that role.
Defense
If Auburn is to make some noise in the SEC, two key players on their defensive line must put together big years. Carl Lawson, has missed a season and a half over the past two years, but has had some really impressive splash games, grading at +11.6 as a pass-rusher last year. As a run-defender, nobody on the Tigers defense impressed as much as Montravious Adams, registering 20 tackles resulting in a defensive stop and grading at +9.9. There's talent to be found in the secondary too, with defensive backs Carlton Davis, Johnathan Ford, Stephen Roberts and Tim Irvin all grading well last year. It's not as impressive a unit as Alabama's, but there is still enough talent to make an impact.
Star player
He hasn't put it all together yet, but Carl Lawson has the potential to be one of the best pass rushers in the nation, but the first goal has to be staying healthy. Lawson missed all of 2014, and then a large stretch of 2015 through injury, but was able to bookend this past season with strong performances. His two highest-graded games of the year by a considerable margin came in the season opener — when he had two sacks, a hit and a hurry on just 14 pass rushing snaps — and in the bowl game against Memphis — where he had a sack and eight hurries on 33 pass rushing snaps. If Lawson can stay healthy, he might finally be able to join the elite group of pass rushers in the country.
[More: Carl Lawson isn't an elite pass-rusher — yet]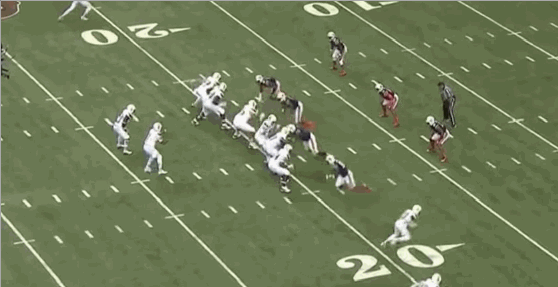 Breakout player to watch
Devaroe Lawrence played just 287 snaps last year, but had some impressive performances both against the run and as a pass rusher. He rushed the passer just 105 times throughout the year but still managed to register a sack, two hit and six hurries, including four total pressures against Ole Miss. As a run-defender he saw 171 snaps, but registered 13 tackles resulting in a defensive stop. If he can continue to improve in 2016, he could be just as key to Auburn's defensive line as Lawson and Adams.
Bottom line
Auburn has the talent to make an impact in 2016, provided they see a further improvement from several key players this season. Their defense should be good enough, particularly if Lawson can stay healthy, but the key to them being in position to win the SEC will come from White's progression at quarterback. If he can find a way to consistently perform like he did against Arkansas, Auburn might just surprise a lot of people in the SEC.