This past week, some NFL win totals were posted for the 2020 season. While tying up your money for almost an entire year is not always the best idea, and limits are generally pretty low right now, there is usually a line or two that is pretty off (e.g., the Bears last year), allowing for some value this time of year. Here, we discuss some win totals that currently offer some value, and we give some reasoning as to why we like it.
Note: Later in the offseason, when free agency and the draft are done and the schedule is finalized, we will perform our AWS-sponsored simulation and give probabilities for each win total occurring. While this particular exercise is data-driven, it's not based on a simulation. Enjoy!
We liked Dallas under this very number going into 2019, and frankly, we lucked into winning that play. The Cowboys were first in the NFL in terms of yards per play offensively and were in the top 10 in that mark defensively. Dak Prescott finished second in the NFL in wins above replacement during the regular season, despite succumbing to the most drops among all quarterbacks. If Prescott remains in the fold and the Cowboys can use their ample cap space to retain wide receiver Amari Cooper, new head coach Mike McCarthy and budding young offensive mind Kellen Moore should guide easily the best offense in the NFC East, a division that might yield more than half of these expected wins by itself. After an epic 2018 season in which they won almost all of their one-score games, it stands to reason that if their 2019 mark of 1-6 should get back up to even 0.500, it would help them comfortably cover this number.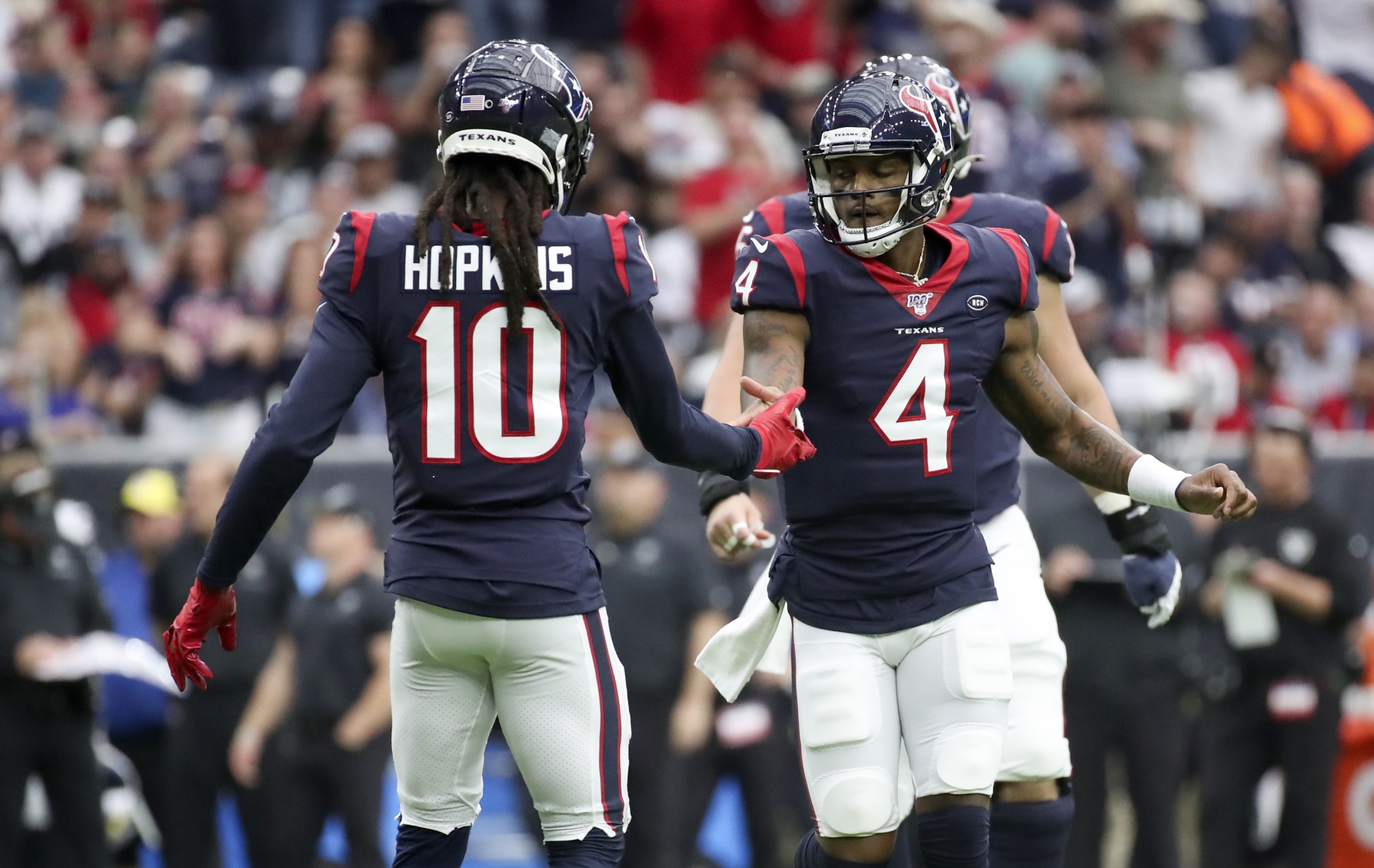 Houston went from having one of the easiest schedules in the NFL in 2018 to having one of the toughest in 2019, and nothing changed from a record perspective due in large part to how good Deshaun Watson and DeAndre Hopkins can be as a quarterback-wide receiver duo. Part of the reason they were able to replicate their 2018 success was due to the fact that, under new GM Bill O'Brien, they went all-in on acquiring "win-now" talent in Laremy Tunsil, Kenny Stills, Gareon Conley, Vernon Hargreaves III, Duke Johnson Jr. and Carlos Hyde. They don't have the assets to act similarly in 2020, which should help pave the way for some regression, personnel-wise, down the roster. Additionally, the Texans were 9-3 in one-score games (including playoffs) in 2020, something that, if regressed to a 0.500 win rate on such games, would give Houston a below-0.500 record on the year. Such a regression might be accelerated with a first-place schedule that includes non-divisional foes like the Chiefs, Patriots, Ravens, Packers, Vikings and Steelers. 
The Raiders were a fun, plucky story in 2019. They were a hop, skip and a jump away from making the playoffs in the AFC, ultimately improving to 7-9 under second-year, second-stint head coach Jon Gruden. However, fundamentally speaking, the Raiders were not a 7-9 team in 2019. All seven of the Raiders' wins were by a score or less (they played 10 such games), and while their roster compiled over four-and-a-half wins above replacement (corresponding to about 7.5 WAR wins), almost half of that number came from Derek Carr, a quarterback with whom Gruden is not enamored and whose play dropped from a top-four grade in Weeks 1-9 to the 17th-best grade the rest of the campaign. They still have some draft capital left from the Bears' trade for Khalil Mack, but after an offseason that saw them turn said capital into a running back, a box safety and an overdrafted edge player, I'm not buying into an improvement in the Raiders' first season in Vegas.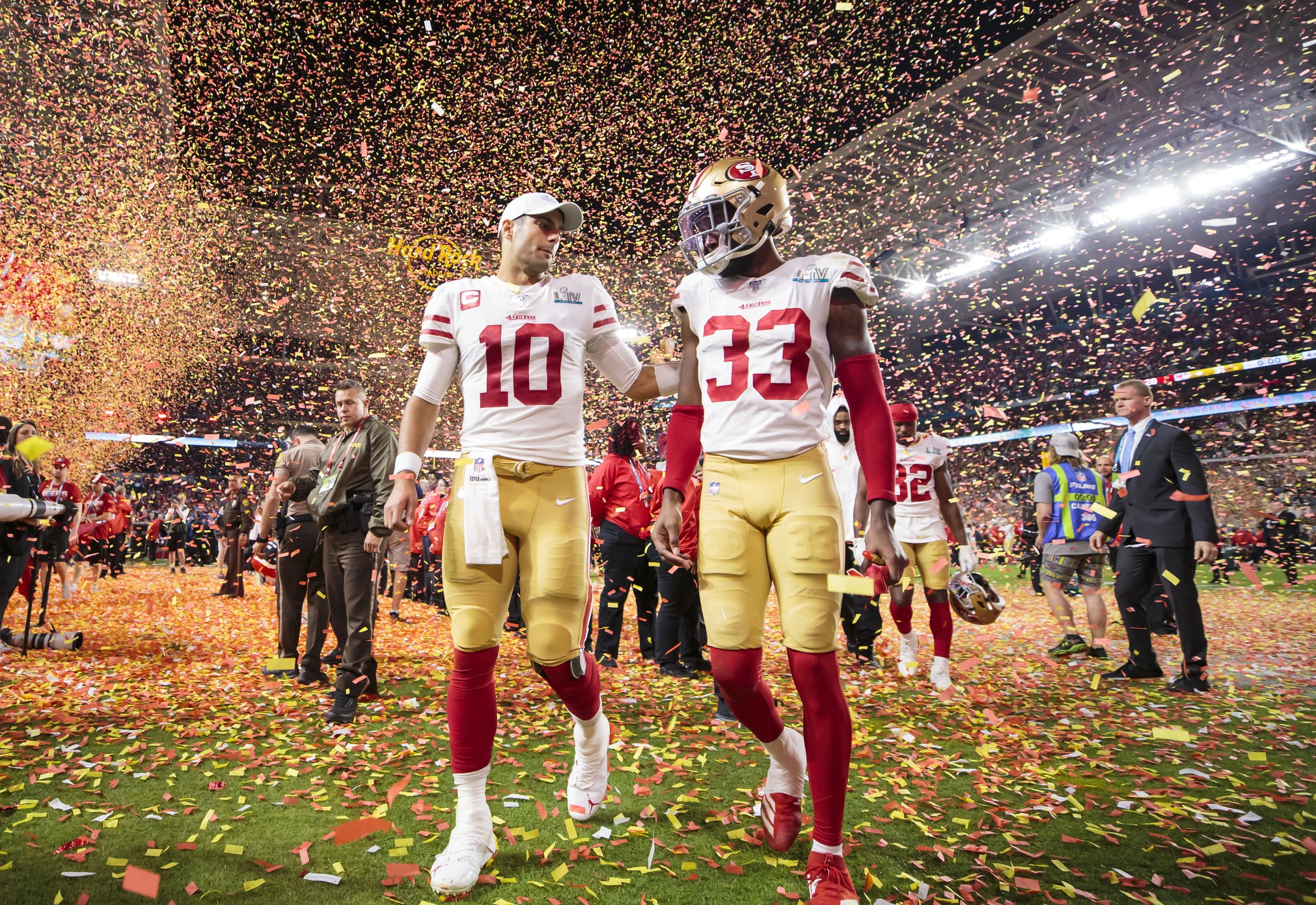 The 49ers are in a very similar place to where the Los Angeles Rams were a season ago. They have a great, young offensive mind, a quarterback who is good but needs infrastructure to succeed and a defense that was among the league's best, especially up front.
While the Bills might be a better version of the 2017 Giants, the 2018 Jaguars and Vikings and the 2019 Bears in the sense that defensive regression doesn't have to be that large to elicit significant team-level regression in the case where the quarterback is not upper-echelon, the price for Buffalo (8.5 wins) is a lot more reasonable than that for the 49ers. With Emmanuel Sanders, Arik Armstead and Jimmie Ward set to be free agents, and with only $13 million in cap space and a situation where the team likely needs to get better fundamentally just to stay the same, look for the 49ers to remain a good team in 2020 but, like the Rams, fall short of double-digit-win expectations against a schedule that includes non-NFC West opponents New England, Dallas, Buffalo, New Orleans and Green Bay. 
Other over/under win totals that are intriguing: