Each week, we at PFF will break down all of the notable, eligible NFL draft quarterbacks and how they performed the weekend prior. Be it good or bad, get the exclusive PFF take on each of those quarterbacks you will be certain to hear about come April. Here are our takes on the top 13 draft-eligible quarterbacks, that you won't get anywhere else.
Lamar Jackson, Louisville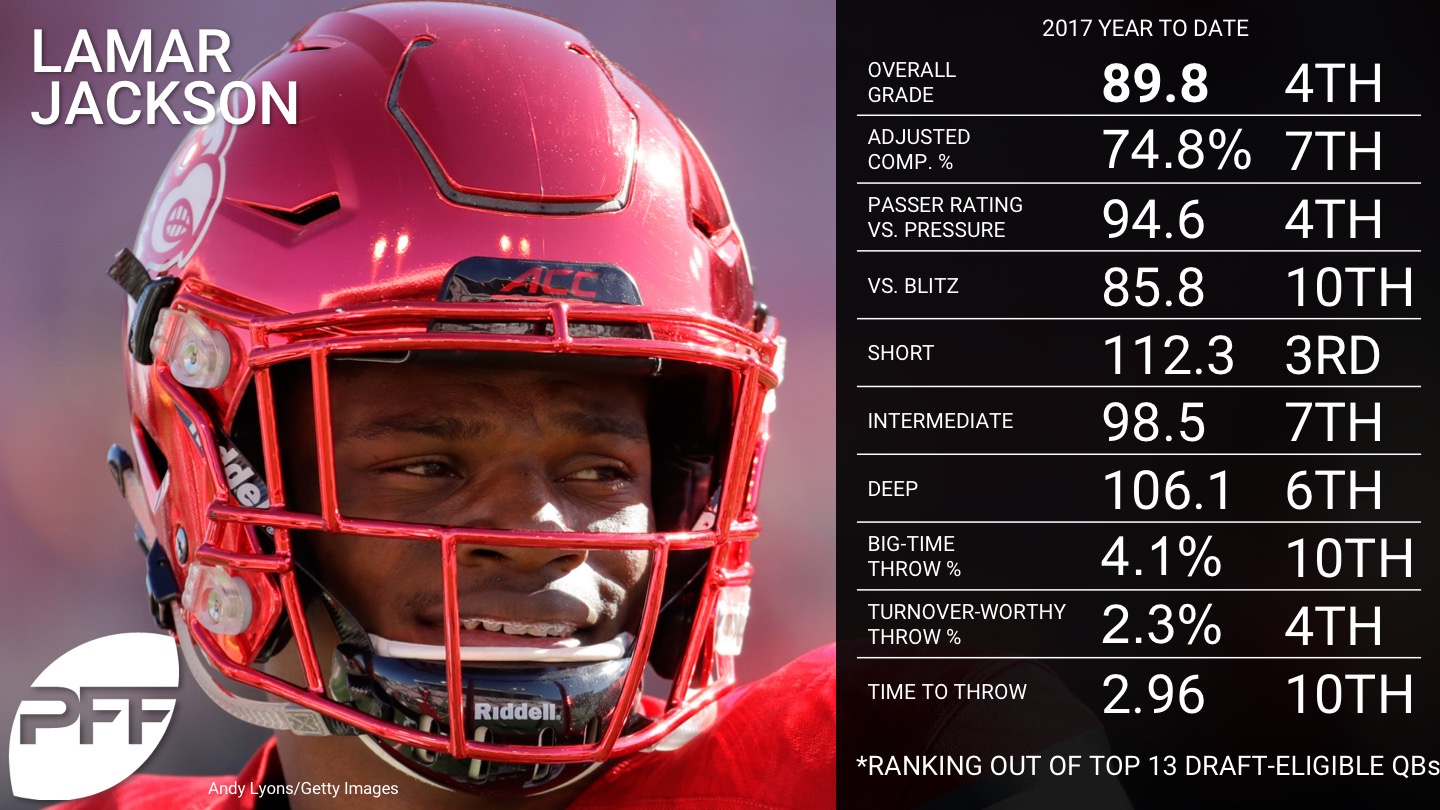 Game Grade vs. NC State: 73.8
Jackson did most of his damage as a runner as he picked up 97 yards on 15 carries and two scores on the ground against NC State (91.9 rushing grade) but he graded at only 48.6 as a passer. It was the second time in four weeks that Jackson struggled against a strong defense as he faced pressure on 21 of 58 dropbacks, going 5-for-13 for 51 yards while getting sacked four times on those plays. Jackson's accuracy was off for much of the game with his worst throw being an errant pass that turned into a pick-6 with the game on the line late in the fourth quarter. While Jackson makes a number of impressive throws each week, he's still off target on too many and they've come back to bite against better competition.
Sign up for PFF Edge subscription to get full writeups on the remaining 12 quarterbacks, including Sam Darnold, Josh Rosen, Baker Mayfield and more.