The Chicago Bears quarterback situation has put fans on full tilt this offseason, and understandably so. The city has never really enjoyed the security and success that comes with a long-term, quality franchise quarterback, and debates about the best passer ever to suit up in the blue and orange would draw names like Sid Luckman, Jim McMahon, Erik Kramer and Jay Cutler.
Cutler is the only passer in that group that PFF has graded, and he ranked 21st among 27 qualifying quarterbacks in PFF passing grade during his time in Chicago from 2009-2016. That doesn't exactly scream "cream of the crop."
For an excruciatingly minuscule stretch of the 2021 offseason, it looked as though that might all change. The team was reportedly locked in on acquiring Seattle Seahawks quarterback Russell Wilson after he publicly voiced his frustration with Seattle's uninspiring team-building decisions and listed Chicago as one of his four preferred trade destinations. The Bears made the offer, but Seahawks general manager John Schneider and head coach Pete Carroll came back in rejection after mulling their options.
So, what would a trade for Wilson have meant for the Bears? Wilson has generated 7.1 wins above replacement (WAR) since the start of the 2019 season, while Chicago's quarterback room produced a combined 1.3 WAR over that span. The difference is stark.
With Wilson off the table, Chicago was forced to tap into the free agency market and sign veteran Andy Dalton, who ranks 23rd among quarterbacks in WAR generated since 2019 (1.85 WAR), as insurance. An improvement over Mitchell Trubisky and Nick Foles indeed, but it is still a marginal upgrade with a rock-hard ceiling that has been set for a long time. Sure, Chicago is fully capable of making the playoffs with Dalton under center, but there is a better chance of hitting the Powerball than there is of the Red Rifle leading the Chicago Bears to a Lombardi Trophy.
View PFF's 2021 NFL Draft position rankings:
QB | RB | WR | TE | T | iOL | DI | EDGE | LB | CB | S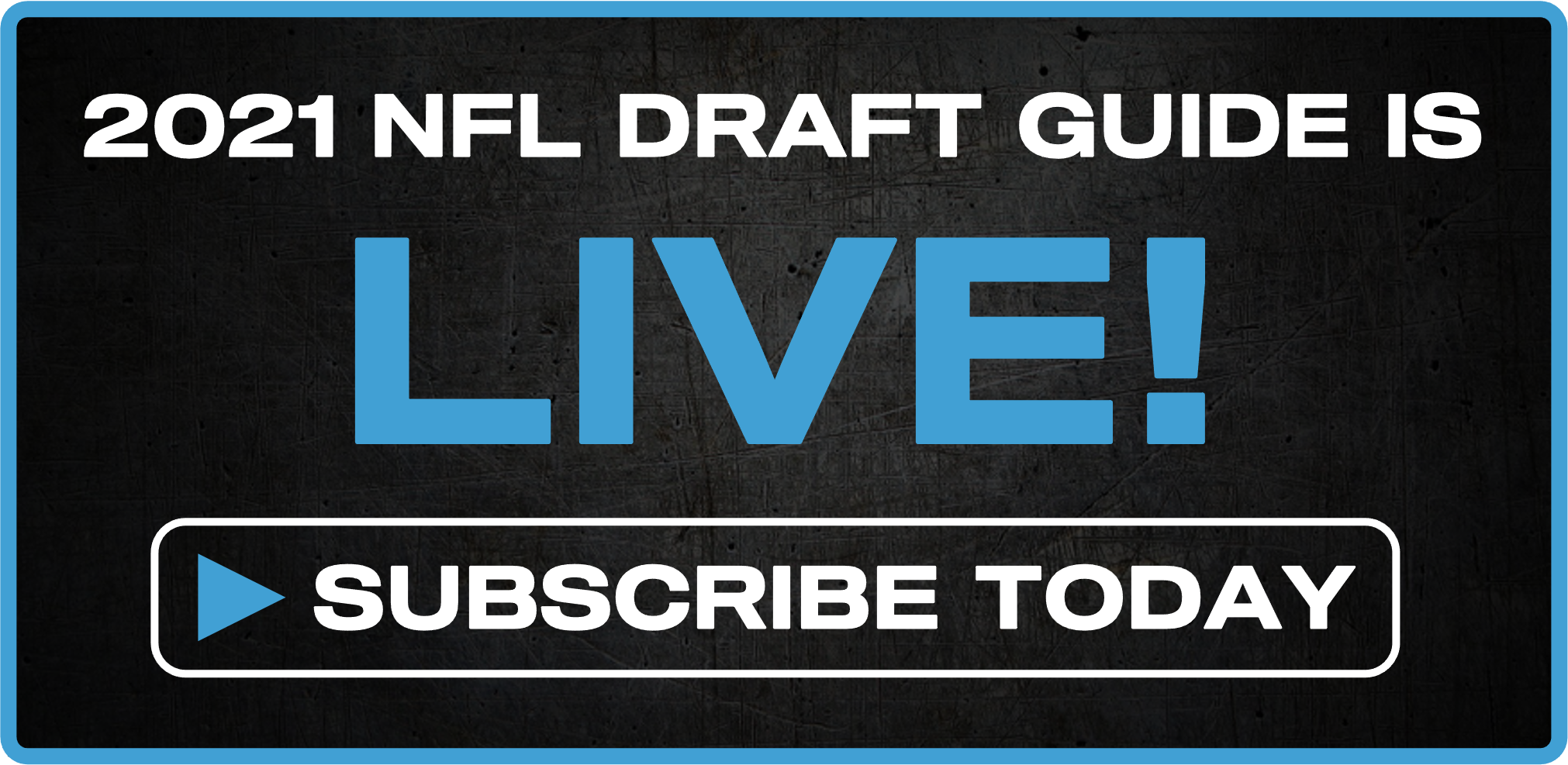 Dalton did help lead the Cincinnati Bengals to five straight playoff appearances to start his career, but every single one of those games ended in a wild-card loss. Of his nine years in Cincinnati and his one season with the Dallas Cowboys when he filled in for a hurt Dak Prescott, he led just one top-10 passing offense in terms of expected points added (EPA).
The veteran QB has ranked at or above the 50th percentile in single-season passing grade just four times in his 10 years in the league. In his two most recent years, 2020 and 2019, Dalton has ranked 22nd and 23rd, respectively, among qualifying quarterbacks — the second- and third-lowest ranked seasons of his career.
There has been an evident decline in Dalton's play, and the fact that he will turn 34 in the middle of next season does little to spark hope of a dramatic turnaround. While he has remained relatively accurate, Dalton's ability to produce downfield has plummeted — he ranks ahead of only Teddy Bridgewater and Jimmy Garoppolo in big-time throw rate since the start of the 2019 season.