With the wild-card round of the NFL playoffs officially in the books, 24 teams are now turning their attention to the 2022 season. Here at PFF, we've already expanded our 2022 free agency list to the top-100 players, but the best value signings each offseason are often found in the second and third waves of free agency. 
---
Click here for more PFF tools:
Rankings & Projections | WR/CB Matchup Chart | NFL & NCAA Betting Dashboards | NFL Player Props Tool | NFL & NCAA Power Rankings
Best Bets Tool
---
Look no further than the Green Bay Packers signing linebacker De'Vondre Campbell to a one-year, $2 million deal on June 9 — almost three months after free agency began and well after the 2021 NFL Draft. Green Bay does not participate in the first wave of free agency — with a few exceptions — but when a team finds an Associated Press and PFF first-team All-Pro in June, it doesn't need to.
The aim of this article is to highlight the potential De'Vondre Campbells of the 2022 offseason — players who may not create headlines because of splashy signings during the legal tampering period but could certainly make a big impact for a new clubs in 2022.
With that said, there aren't any off-ball linebackers this offseason who jump out, so we look at some of the top risers at the other defensive spots. 
Edge defenders
Martin may be best known for getting traded to the Texans by the Seattle Seahawks in exchange for Jadeveon Clowney, but he's carved out a solid career in his new home despite the turmoil around him. 
Martin was drafted as an undersized 4-3 defensive end before quickly shifting to a primarily 3-4 base defense in Houston under Romeo Crennel, though Crennel is not married to his base personnel — much like his longtime partner Bill Belichick. In 2021, the Texans deployed Lovie Smith's patented Tampa-2 defense behind a four-man front, and Martin recorded a career-high 67.3 grade in his first season as a starter to go along with 38 quarterback pressures. 
The teams below are creative and multiple with their looks upfront, and the Atlanta Falcons, in particular, are in desperate need of help on the edge at a cheaper price point.
Teams that should be interested: Falcons, Carolina Panthers, Philadelphia Eagles
The former first-round pick had a bit of a career revival down the home stretch in Detroit following injuries to several of the Lions' key edge rushers. Lions defensive coordinator Aaron Glenn, so far, has only received one head coach interview with the Denver Broncos, but what he was able to do with a Lions defense that was decimated by injury — and not good to begin with — was nothing short of miraculous. 
Glenn demonstrated a strong ability to put players in positions to succeed, and Harris is a perfect example. Harris played 375 more snaps in 2021 than he had in any season prior, and his 78.6 pass-rush grade was a career-best by a full 10 points. Harris finished top 20 in quarterback pressures among edge defenders (52), and his 17.4% pass rush win rate ranked 17th. Harris did not have the benefit of playing opposite either of the Lions' highly paid edge rushers — Trey Flowers and Romeo Okwara — either. In addition, the Lions had a young and inexperienced group along the interior as well.
Teams that should be interested: Jacksonville Jaguars, Los Angeles Chargers, New York Giants
Nwosu delivered the best stretch of his career during the second half of the 2021 season, and it was perfect timing. From Week 8 through the end of the season, Nwosu did not record a single game grade below 65.0 — a remarkable run of consistency at any position. His 27 quarterback pressures over the final 11 weeks of the season were as many as he's accumulated in any full season prior. 
The Chargers' lack of talent along the defensive line outside of Joey Bosa is an ongoing problem, but Nwosu stepped up in a major way down the stretch. Nwosu handled becoming a starter quite admirably, as he posted a career-high 68.5 pass-rush grade. He can also effectively drop into coverage on a handful of snaps a game, as he allowed just 32 receiving yards from six receptions for the season, making him a strong fit for teams employing a 3-4 defensive front. 
Teams that should be interested: Falcons, Jaguars, Giants, Pittsburgh Steelers
Interior defenders
As if Jones' regular season performance wasn't strong enough heading into a crucial offseason, his 2022 playoff debut against the Dallas Cowboys put an exclamation point on his breakout campaign, as he recorded a huge 13-yard sack on quarterback Dak Prescott.
Jones earned a career-high 73.2 grade for the 2021 season that illustrated why the 49ers made sure to sign him during the first week of free agency last offseason, and he's played his way into a solid multi-year payday as a result. Jones accrued 40 defensive stops in 2021 after amassing 43 total in his first four seasons. His 14 tackles for loss or no gain in 2021 were second to only Aaron Donald among all interior defenders despite playing roughly half as many snaps as the Los Angeles Rams' phenom. 
Teams that should be interested: Baltimore Ravens, Buffalo Bills, Cleveland Browns, New York Jets
Collins signed consecutive one-year deals for 2020 and 2021 and will now look to ink a multi-year deal while he's still young, as he will be 27 years old during Week 1 of the 2022 season. Collins earned a career-high 66.5 grade and continued to demonstrate his durability, as he played over 500 snaps for the sixth straight season. 
Collins always demonstrated upside as an interior pass-rusher, but his 61.8 run defense grade in 2021 was also a career-high despite playing on a defense tht lacked talent throughout the front seven. Collins doesn't quit on any snap, and his tenacity in a losing situation was admirable. He can be a valuable asset for any team, even if he's not a true difference-maker. 
Teams that should be interested: Ravens, Bills, Browns, Jets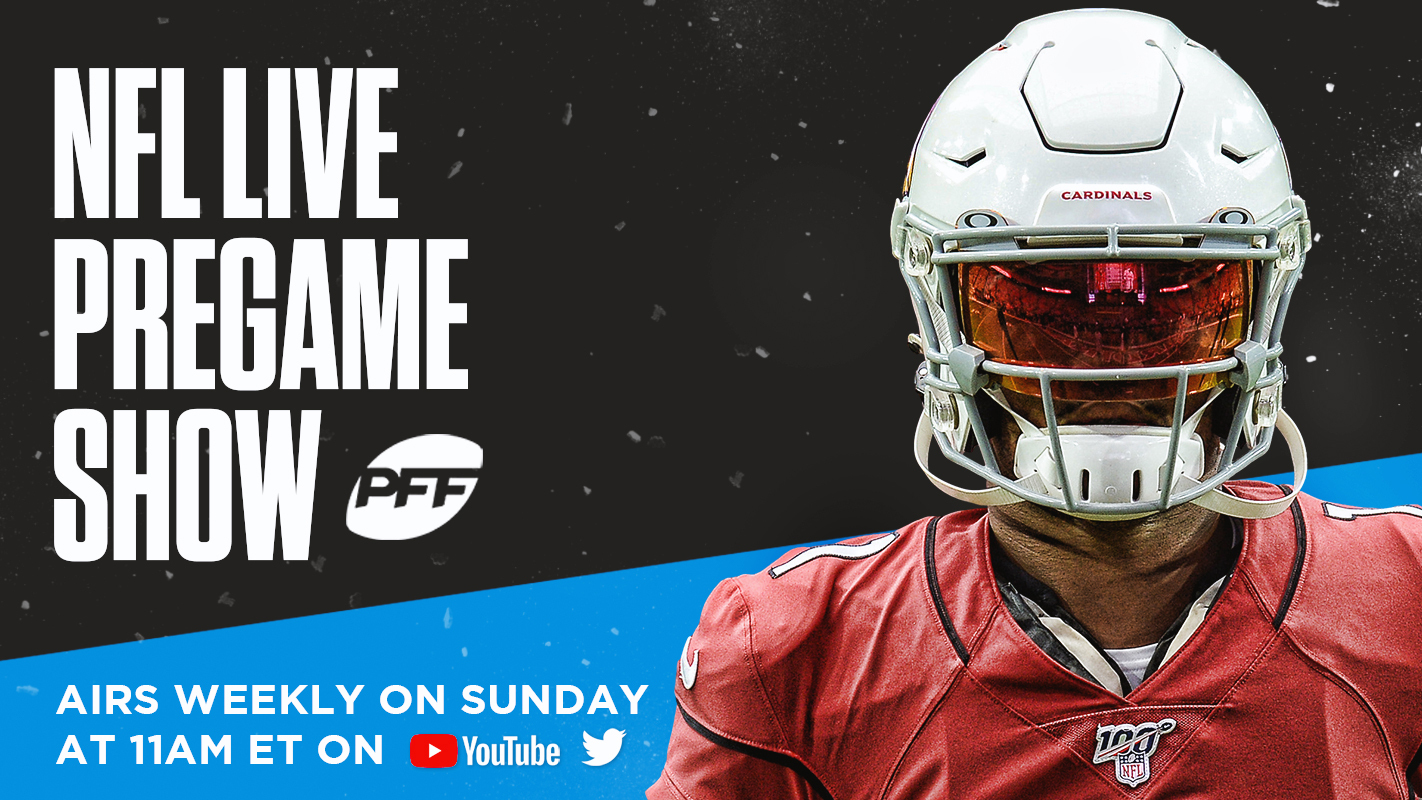 Defensive backs
Douglas' inclusion is cheating a little bit considering he made the 2021 Pro Bowl, but he may still not break the bank after his breakout campaign. The Eagles' former third-round pick was brought in by the Las Vegas Raiders, Texans and Arizona Cardinals during the 2021 offseason before ultimately getting poached off the Cardinals' practice squad by the Packers before Week 6.
Just like with Campbell, the Packers and new defensive coordinator Joe Barry got the absolute most out of Douglas in 2021, which was all the more critical following an injury to All-Pro cornerback Jaire Alexander. Douglas' 76.5 coverage grade is a career-high by a wide margin, and he also made several impact plays to go along with his improved down-to-down consistency. Douglas recorded five interceptions, matching his total through his first four seasons, and his two pick-sixes are just one shy of the three touchdowns he allowed in coverage this season.
Teams that should be interested: Chicago Bears, Minnesota Vikings, Seattle Seahawks
Apple has bounced around the league a bit after the Giants drafted him with the No. 10 overall pick in 2016, but his talent is starting to shine through in Cincinnati. A lot of well-deserved attention has been given to edge defender Trey Hendrickson, who was a slam-dunk free agent signing for the Bengals last offseason, but Apple, fellow outside cornerback Chidobe Awuzie and slot cornerback Mike Hilton have been great additions in their own right. 
Since Week 11, Apple's 79.3 coverage grade ranks 14th among cornerbacks with at least 100 snaps over the span, and his 14.3% force incompletion rate since Week 11 ranks 25th.
Signing Apple is going to come with ups and downs, but that's also one aspect of his value. He can shake off a bad rep or a bad game and bounce back in a major way, continuing to talk as much smack as any cornerback in the NFL in the process. While many wide corners have a preference, Apple is actually capable of excelling on either side of the field, if necessary.
Teams that should be interested: Falcons, Texans, Steelers 
Kearse had a breakout 2021 campaign as a full-time starter for the first time in his career, putting all the pieces together and delivering in every facet of safety play. Kearse's 69.7 run defense grade — generally a strong suit — was his lowest, but he also recorded a 90.0 tackling grade, 79.1 pass-rush grade and 76.2 coverage grade on over 1,000 total snaps this season. Kearse accrued 11 quarterback pressures from just 39 pass-rush snaps — more pressures than in his first five seasons combined. 
Kearse missed just three tackles all season despite finishing eighth among safeties with 83 total tackles. His 3.2% missed tackle rate was second-best among safeties with at least 25 tackles on the season, and his 10 tackles for loss or no gain were tied for third. 
If Cowboys defensive coordinator Dan Quinn does land the Denver Broncos head coach gig as many expect, perhaps he can recruit Kearse to join him in Mile High — much like he was able to convince former Falcons safeties Keanu Neal and Damontae Kazee to follow him to Dallas. Broncos long-time star defensive back Kareem Jackson finally started to show his advanced age in 2021, and Kearse could be a perfect pairing to play alongside free safety Justin Simmons. 
Teams that should be interested: Broncos, Texans, Jaguars