The 2021 NFL season wraps up Sunday, but before we get to Week 18's slate of games, let's answer your questions about the best 2021 NFL Draft picks, Baker Mayfield's future in Cleveland and how the New England Patriots will handle their upcoming free-agent class.
---
Click here for more PFF tools:
Rankings & Projections | WR/CB Matchup Chart | NFL & NCAA Betting Dashboards | NFL Player Props tool | NFL & NCAA Power Rankings
---
That's a really interesting question.
Based on PFF's WAR (wins above replacement) metric, it's New England Patriots quarterback Mac Jones, and it's not even really close. Jones was the 15th overall pick in the 2021 NFL Draft and leads rookies with 2.71 WAR. Second place on that list is Chicago Bears QB Justin Fields with 0.65 WAR — Jones' WAR is 316.9% better. The top non-QB rookie is Dallas Cowboys linebacker Micah Parsons, who's in third place with 0.53 WAR.
Quarterbacks are simply the most valuable position in the NFL: They touch the ball on every offensive snap, and they're directly involved in more than half of offensive snaps.
Not only does Jones lead NFL rookies in WAR, but he's also been the best quarterback taken this year despite being the fifth signal-caller selected.
Jones has certainly benefited from being in the Patriots' system and infrastructure. I recently asked a source who has a history with the Patriots if there was reason to be concerned about Lawrence. Their response was, "What would he look like in New England?"
So, it's certainly possible Fields, Wilson, Lance or Lawrence would be just as good as Jones if they were drafted by the Patriots instead. That's all hypotheticals, though, and even that doesn't take away from what a good pick Jones has been so far. New England is still getting that value and production out of Jones despite him being the fifth quarterback chosen.
Kansas City Chiefs center Creed Humphrey has also been a great draft pick. He leads all rookies with a 91.6 overall PFF grade and has the highest WAR (0.51) among players taken outside of the first round.
Cincinnati Bengals wide receiver Ja'Marr Chase (82.8 overall grade) and Parsons (88.7 overall grade) have also been great draft picks and deserve mention since they'll almost certainly win the NFL's Offensive and Defensive Rookie of the Year honors. They haven't been quite as valuable despite being the fifth and 12 overall picks as well as the top drafted players at their positions. The Cowboys and Bengals should absolutely get credit for taking them, as they've outproduced expectations, but that doesn't necessarily make them this year's best draft pick.
I believe Seattle Seahawks quarterback Russell Wilson is more likely to be on a new team next year than Cleveland Browns QB Baker Mayfield. I still would not be surprised whatsoever if Wilson is not on the Seahawks in 2022 even after he said this on Thursday:
Russell Wilson when asked about his future in Seattle: "My goal is to win more Super Bowls and my plan is to win them here."

— John Boyle (@johnpboyle) January 6, 2022
It's trickier with Mayfield. I certainly wouldn't expect the Browns to extend him this offseason. Last I heard, there had been no discussions about an extension leading up to this point. Mayfield is still under contract in 2022 under the fifth-year option for $18.9 million.
Mayfield really struggled this season. He was PFF's 28th-highest-graded passer out of 39 qualified quarterbacks. It was the worst season of his career, and his 62.4 passing grade wasn't significantly different from Nick Mullens' 70.0 grade and Case Keenum's 55.2 grade in the same offense. However, Mayfield also dealt with left shoulder and knee injuries this season. While inconsistent, he was a much better player over the first three seasons of his NFL career.
| | | | | |
| --- | --- | --- | --- | --- |
| Season | Overall grade | Passing grade | Big time throw % | Turnover worthy play % |
| 2021 | 63.6 | 62.4 | 4.5% | 3.9% |
| 2020 | 85.7 | 85.1 | 5.8% | 2.8% |
| 2019 | 74.4 | 72.4 | 5.0% | 3.7% |
| 2018 | 83.2 | 79.9 | 7.7% | 3.1% |
It seems unlikely the Browns will be able to get a significant upgrade at the quarterback position this offseason. Even a slight upgrade would take draft capital to pull off. While it's likely a player such as Keenum could probably replicate Mayfield's 2021 production next season, it's also worth seeing what Mayfield looks like in 2022 without the injuries. The Browns would not save money by cutting Mayfield since his salary is guaranteed. They could rid themselves of his contract by trading him, but they'd also receive pennies on the dollar for his value after a down season and while coming off of shoulder surgery.
The smartest way for the Browns to handle this is to keep Mayfield as the starter in 2022, draft a quarterback in the spring to give themselves some insurance and then, if needed, franchise Mayfield in 2023 if he really excels next season. If he doesn't, then move on. There doesn't seem to be any real benefit in getting rid of Mayfield earlier than next offseason unless he forces the issue himself. But he doesn't have much leverage after the 2021 season.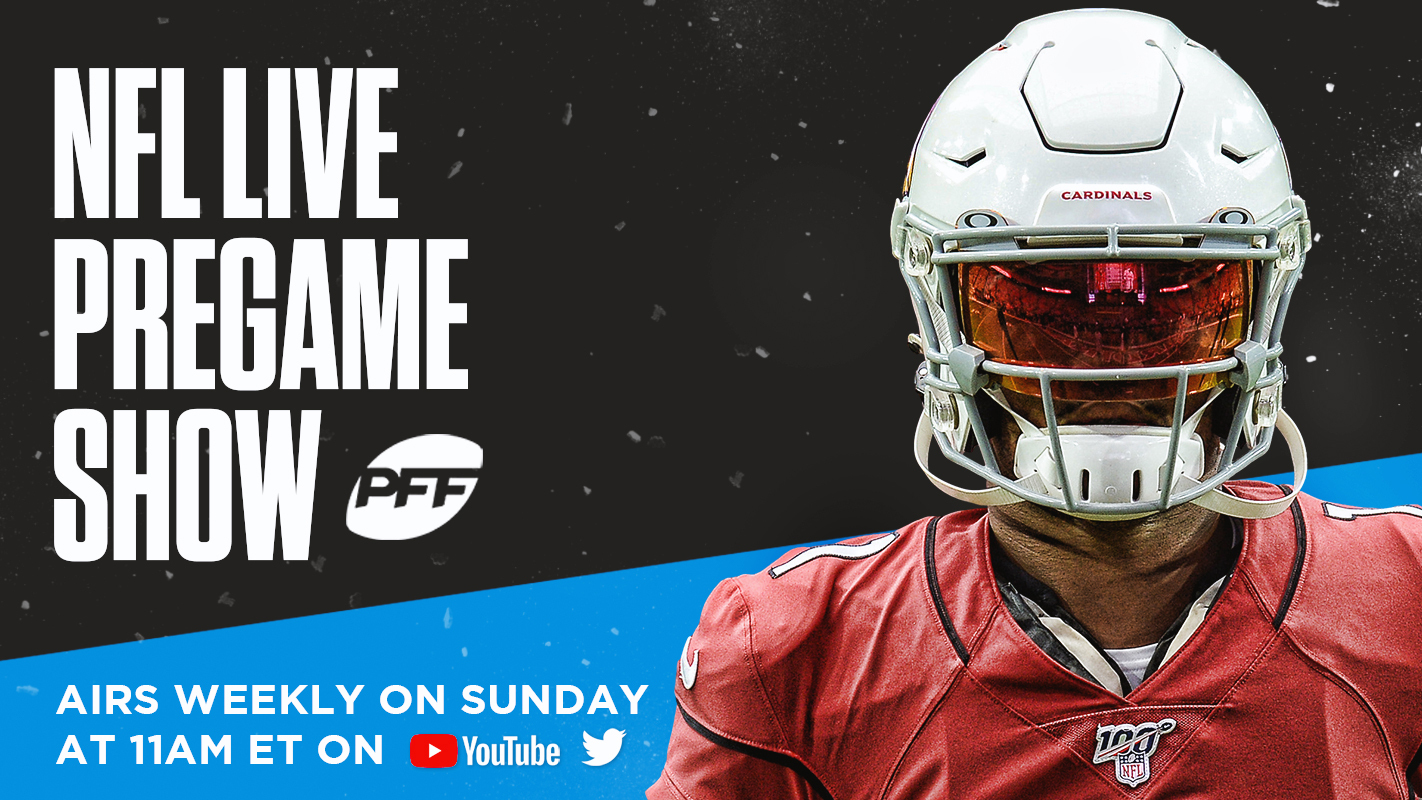 Ultimately, I don't think so. I know fans have the clown-themed uprising planned for Sunday's Jacksonville Jaguars game against the Indianapolis Colts, and maybe that makes a big enough impact on the organization to reverse course in its decision to keep general manager Trent Baalke. But ultimately, I still think he'll be retained. He's currently part of the hiring process for a new head coach. That's pretty telling.
I know the common refrain is that some top head coach candidates might not want to work with Baalke and would prefer to pick their own general manager (Jim Harbaugh certainly won't be joining Baalke in Jacksonville if he actually decides to leave Michigan for the NFL), but I also believe the Jaguars could get a good head coach with Baalke still in office.
Jim Caldwell would probably work with Trent Baalke, right? I'd expect the Jaguars to turn to a more conservative choice in 2022 after what happened with Urban Meyer this season. Hiring Caldwell or someone like Doug Pederson or Dan Quinn would be a fairly solid, safe approach. Plus, with a quarterback like Lawrence, that might be all they need to dig themselves out of their current hole.
Here are the Patriots' top free agents in 2022:
Jackson (17th) and Hightower (56th) are on PFF's top 75 free agents list.
Jackson is the one the Patriots need to retain most on this list if only because New England traded away Stephon Gilmore and doesn't have the depth to insert another player into that starting role at cornerback. It's Jackson and Jalen Mills in those spots right now, and if the Patriots lost Jackson, then they'd be forced to pay another starting cornerback or draft someone and play them immediately. Jonathan Jones and Myles Bryant are slot options, Shaun Wade has only played 11 snaps this season, and Joejuan Williams has been a healthy scratch in recent weeks. The smartest play if the Patriots can't sign Jackson long-term is to franchise him.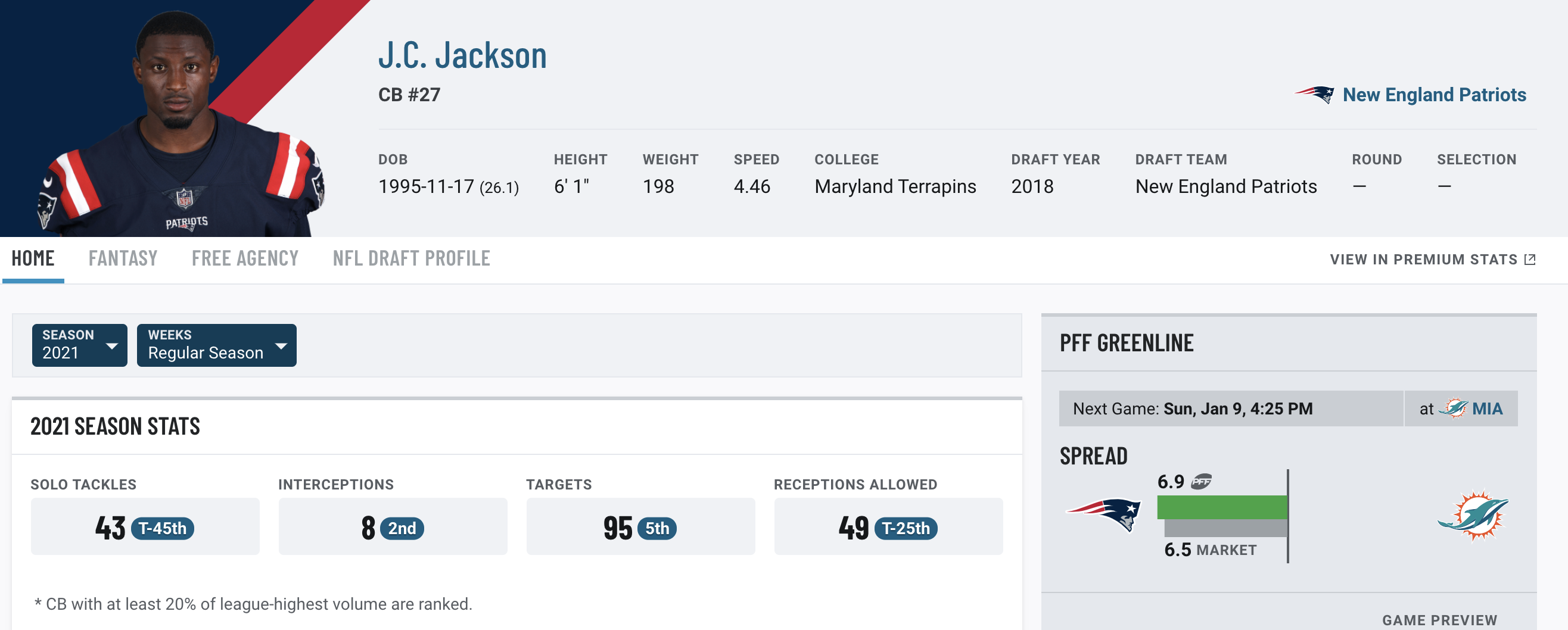 Given their age and other factors, I can't imagine the Patriots having too much trouble bringing back Collins, White, McCourty, Bolden, Slater or Folk. Bentley and Hightower are better in New England-style systems than they are elsewhere, so if they aren't back with the Patriots, then maybe another team with Bill Belichick disciples, such as the Miami Dolphins (head coach Brian Flores and defensive coordinator Josh Boyer), New York Giants (defensive coordinator Patrick Graham) or Atlanta Falcons (defensive coordinator Dean Pees), would sign them. There's probably not a broad market for bigger linebackers like Hightower and Bentley.
Brown is an interesting free agent since he, like Collins, has played his best football in New England. The Patriots do have Michael Onwenu (87.2 overall grade) currently sitting on the bench and left tackle Isaiah Wynn (75.2 overall grade) under contract in 2022 under a fifth-year option for $10.4 million guaranteed. That tells me the Patriots would probably welcome Brown back, but only at their price. They could pretty easily thrust Onwenu into a starting role, but it's nice to have insurance at the position.
One thing I don't anticipate is another spending splurge like 2021 for New England. The Pats have a projected $28.3 million in cap space heading into the offseason and could increase that with some choice cuts (it will be interesting if Nelson Agholor lasts into 2022 with a $15 million cap hit, though the Patriots would only save $5 million by releasing him).
Their best course of action is to retain Jackson, keep a handful of other free agents, fill some gaps through the draft and free agency and hope that Jones' assumed Year 2 improvement is what really pushes them forward next season.