This week I'm putting out a series on the movement of early offseason average draft positions (ADP) for incoming rookies on the heels of my analysis of free agency winners and losers. This third piece will look at the running back position, following earlier analyses of rookie quarterbacks, running backs and wide receivers. Tight ends are more replaceable than top running backs and wide receivers and aren't strong rookie contributors. For those reasons, top rookie tight end prospects are typically drafted later than other positions — that's especially the case this season with the perception of a weaker class.
This article is based on ADP information from FFPC, which has longer drafts and a tight-end premium format, which means more rookie tight ends have meaningful ADP information.
The 2020 Tight End ADPs
This plot shows the trends of ADPs at FFPC for the rookie tight ends. None of the 2020 prospects have ADPs in the top-35 at the position, showing the weakness of the class.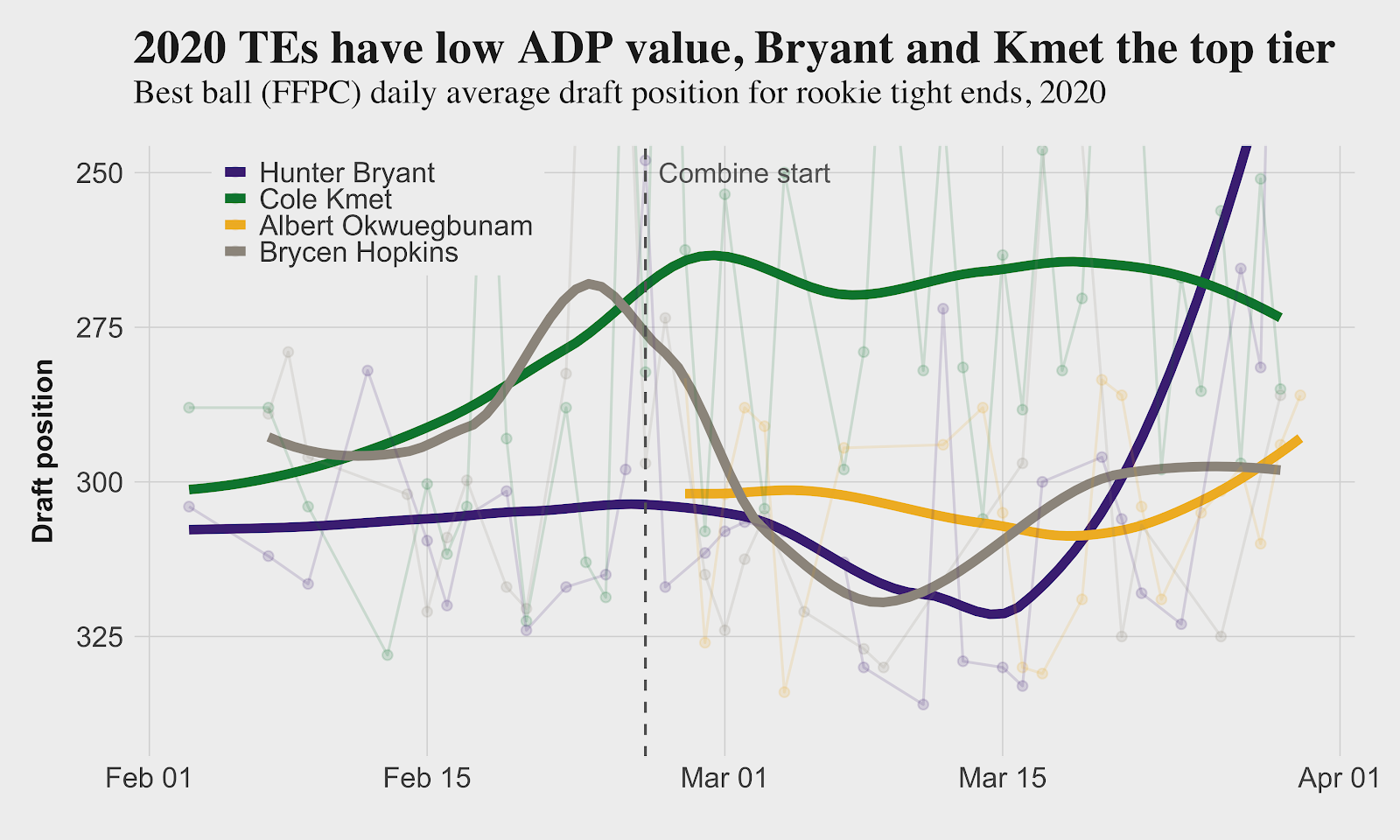 Subscribe to PFF Edge to continue reading
Already have a subscription? Sign In