We made it. After serious doubts about even having a season, much less the completion of a season, the end of the 2020 college football season is in sight.
There are rumors about a potential delay, but we should still be settling in either this Monday or the next to watch the top two teams in college football face off. Let's take a look at what the matchup offers from a betting perspective.
Editor's note: PFF Greenline uses exclusive game and player data to make projections on NCAA game spreads, moneyline, and over/under. Subscribe today for access!
The spread has continued to slide in the direction of the Tide, who opened up as a touchdown favorite before pushing to -8.
Alabama has received the majority of the cash and ticket percentages on both the spread and moneyline, but Ohio State backers have started to even things out. The Buckeyes now have the majority of tickets on the moneyline, highlighting that most small-dollar bettors are hitting the plus price. This isn't the group we would typically like to be siding with, but there are numerous reasons why this game should play closer than the current spread.
Everyone is fully aware of Alabama's historically good offense, which has generated the second most expected points added (EPA) per offensive play of any team during the PFF College era (2014-present). This is the first time since we started grading college football games that an offensive unit has held the top spot in our opponent-adjusted grades for passing, rushing and receiving.
Mac Jones somehow finished third in the Heisman Trophy race despite posting the best PFF passing grade of any Power 5 quarterback during the PFF era. Over the last seven CFB seasons, only two Power 5 quarterbacks have managed to post more EPA per pass attempt in a single season than Jones: Kyler Murray and Tua Tagovailoa.
The truth is that Jones was aided heavily by his receiving unit, which, of course, was led by the actual Heisman Trophy Winner, DeVonta Smith. In all, over 50% of Mac Jones' passing yards have come after the catch.
This is in direct contrast to Justin Fields, who led all Power 5 quarterbacks in the percentage of total passing yards coming through the air.  It's hard to argue about who has been the more efficient quarterback this season, but the discussion about the better overall quarterback is one worth having.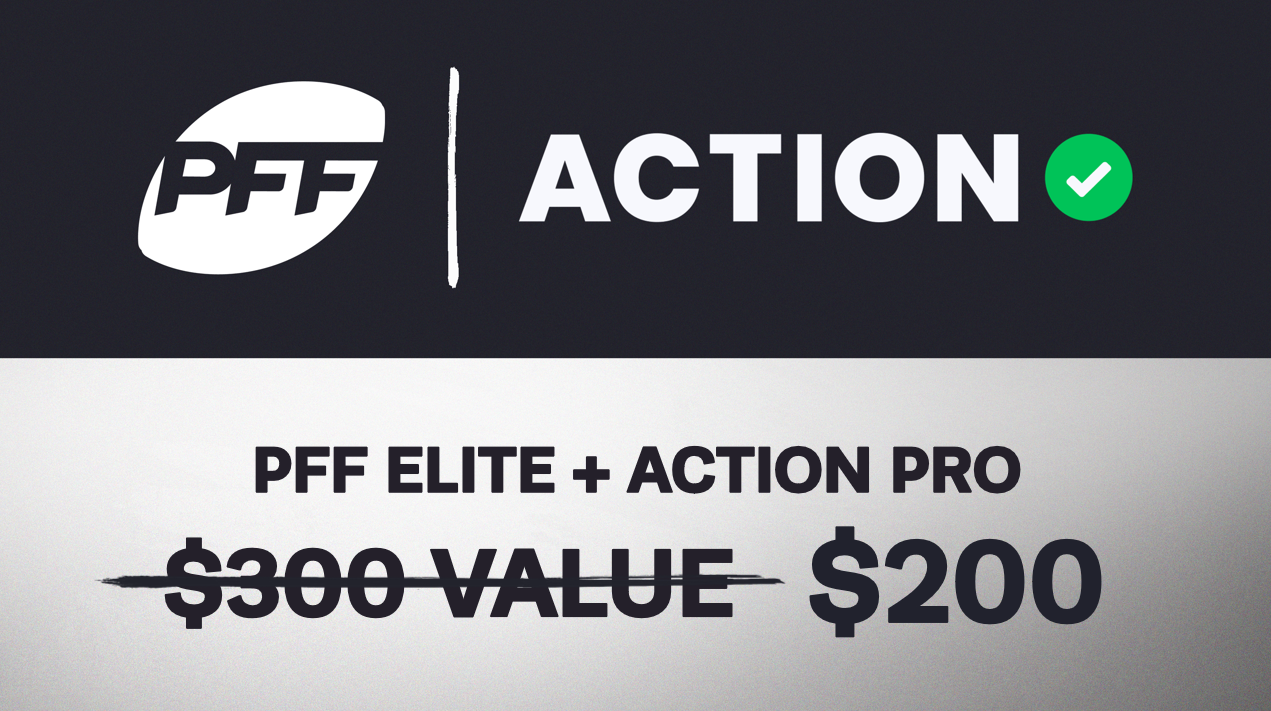 Both quarterbacks sit in the top two spots for PFF passing grade from a clean pocket, with Jones only one point above Fields. However, Fields boasts a higher percentage of both positively graded throws and big-time throws, which makes sense given that his receiving corps hasn't aided him quite like the Crimson Tide pass-catchers have helped Jones.
Both receiving units have flashed big-play potential, but comparing the two is like comparing a high-end sports car to a reliable vehicle that gets you from Point A to Point B. Ohio State's receiving unit sits 14th in our opponent-adjusted rankings, but that doesn't fully take into account the gap between them and Alabama's No. 1-ranked unit, especially if Jaylen Waddle can play at full strength.
The EPA allowed per pass play doesn't paint the best picture for either defense, as Alabama sits 15th among Power 5 schools while Ohio State rings in at 28th. Things improve for both units when looking at PFF coverage grade, however, as the Crimson Tide ranks second while Ohio State improves to 17th. Still, there is a significant gap between these two teams, with Alabama once again having the clear edge.
The Crimson Tide has a distinct advantage in two of the three most important facets of play, but the quarterback position looks like a close toss-up. Justin Fields provides much more with his legs and has clearly elevated the play of those around him. It's hard to argue the same for Mac Jones, who has benefitted from one of the best receiving units during the PFF era. He still deserves credit for playing mistake-free football, though, as his turnover worthy play percentage is tied for the lowest rate this year.
There are obvious reasons why Alabama is over a touchdown favorite in the title game, and they have an implied win probability of 68.9% as we head into kickoff. But while several projected outcomes have them covering the wide spread, this actually doesn't appear to be the most likely outcome. After all, the Ohio State Buckeyes played by far their best game of the season in the College Football Playoff Semifinal, and it's entirely possible the market doesn't fully understand their ceiling.
PFF's predictive model (PFF Greenline) sees quite a bit of value on their side of the spread and moneyline, as most of our metrics have always been relatively high on Justin Fields. We had him neck and neck with Trevor Lawrence for their pro potential to start the season and finally felt vindicated for that stance after their semifinal matchup. This is set up as another game where Fields proves his doubters wrong, as this game should finish much closer than the current spread.
Pick: Ohio State +8