• Cowboys-Packers live-bet gameplan: Bet Dallas team total over, alt lines as Dak and Co. look to run it up at Lambeau.
• The Cowboys are top 5 in EPA and top 10 in success rate when playing with a comfortable lead. And with the NFL's best pressure rate, they can force Aaron Rodgers into more mistakes and turnovers.
• Broncos-Titans live-bet gameplan: Bet on a Broncos comeback, as Tennessee offense is elite on script and one of NFL's worst once it runs out, while Denver has NFL's seventh-highest EPA when playing from behind.

Last updated: Nov. 12, 1:00 p.m.
Estimated reading time: 3 mins
---
Live betting can be one of the better ways to profit, as sports books are slower to adjust to new information than in other markets.
But with 12 games on Sunday in Week 10, it can be quite overwhelming for the bettor to follow the different markets and capitalize on inefficiencies. The goal in this space is to provide angles to monitor and capitalize on specific team tendencies not accounted for in live markets, helping bettors cut through the noise with a gameplan and better process for how to profit live betting.
Live-Bet Gameplan: Bet Rams team total under as it creeps above 24, and bet the Cardinals — either spread, moneyline or alt spread depending on your risk tolerance — if Arizona is trailing when script runs out.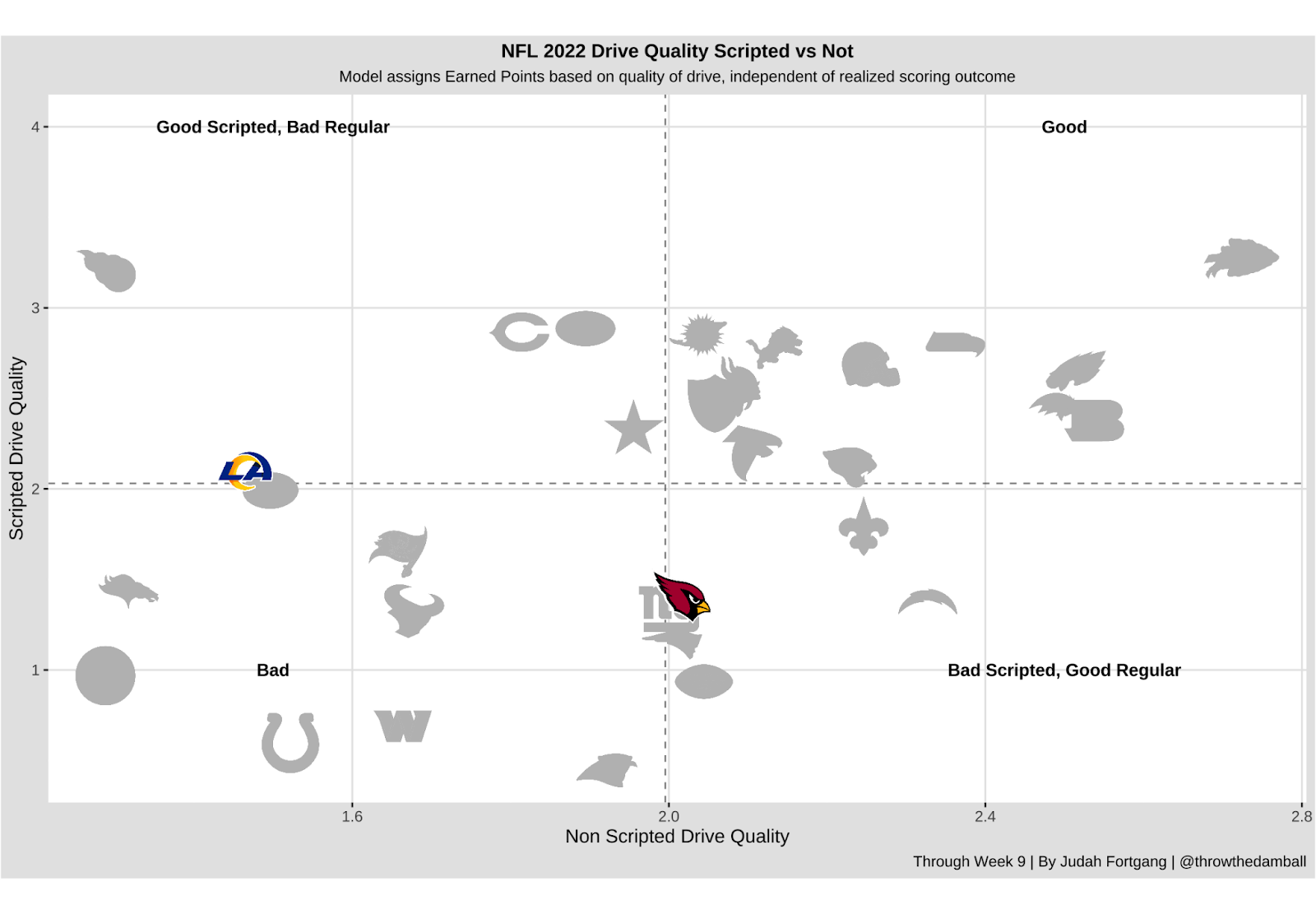 • The Rams are nearly a point worse off-script than they are on-script: Eessentially only able to score on Cooper Kupp bombs after the script runs out.
• Arizona's defense is the 2nd-worst scripted but falls closer to the middle of the pack as the game rolls along.  
• Similarly on offense, the Cardinals struggle on script and improve as the games goes along. 
Live-Bet Gameplan: If Cowboys build an early lead, bet their team total over and alt line as they look to run up the score.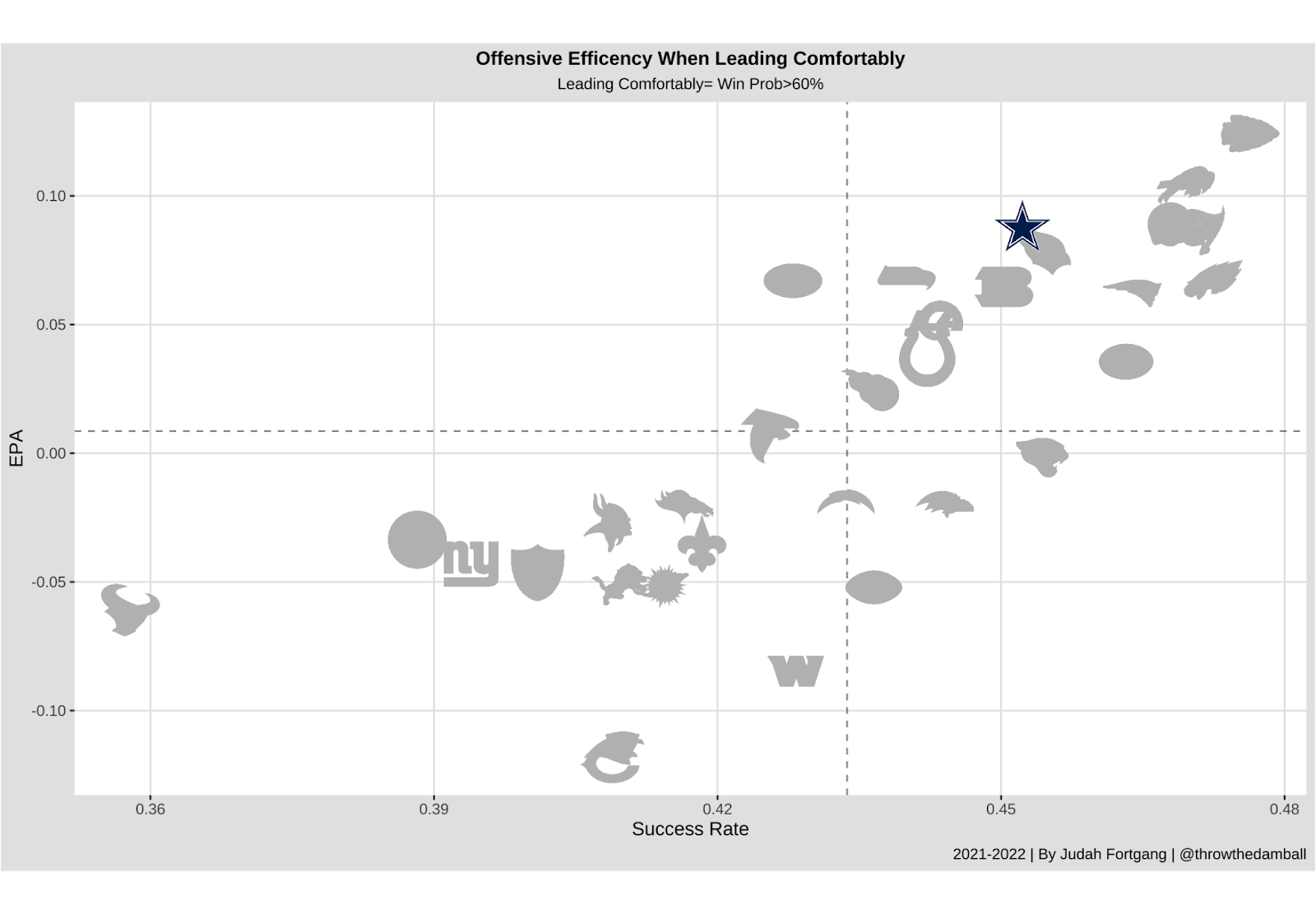 • With Dak Prescott at quarterback, the Cowboys have been among the game's very best in recent years at pushing the score with a big lead: When comfortably in front, the team plays its best football — with a top 5 EPA and top 10 Success Rate.
• The Cowboys play at the 4th-quickest pace: So there should be plenty of opportunities for them to extend leads, in addition to their projected efficiency outlined above. 
• Dallas also boasts the league's best pressure rate: If the Packers are down and forced to throw, the pressure from the Cowboys' D-line is the exact recipe to force turnovers which push up the score.
Live-Bet Gameplan: Bet the Broncos — on spread or moneyline — if they trail in Tennessee.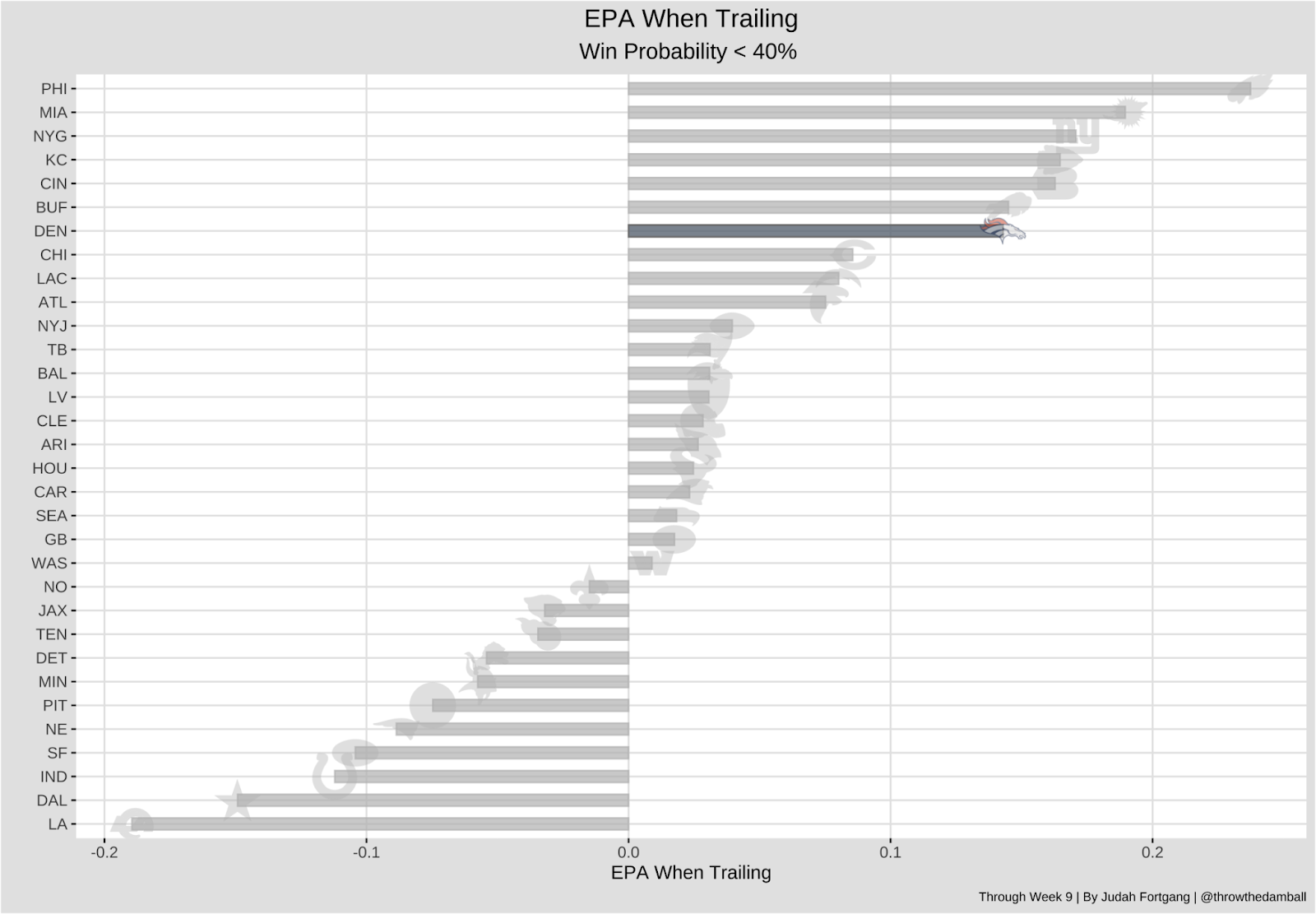 • It is becoming tradition to include a live bet on the Titans: And for good reason considering they've made readers of this column loads of profit this year. Why? Their offense has been elite scripted and among the worst in the NFL off-script.
Of course the Titans' live under is always in play on those grounds. 
• But in this matchup, also bet on the Broncos comeback: Despite struggling on offense this year, when down in games, the team has been playing at its best, with the 7th best EPA in the NFL when trailing. 
• Russ can still cook downfield: When behind, Russell Wilson has to throw deep, an area in which he has still performed well. Despite ranking toward the bottom of the league in EPA in all situations, Wilson has the 6th-best EPA when throwing deep.
And for a game with a total of 39, one or two explosive plays could be all the difference in deciding the winner of the game.