The Jets have been in the midst of a rebuild ever since they drafted quarterback Sam Darnold in 2018, and they still have work to do to improve crucial areas of the team.
Wide receiver, offensive line and cornerback were all positions that needed to be significantly upgraded this offseason, and it's nearly impossible to fill every need through the draft and free agency. Jets fans should have two major focuses this season: a Year 3 progression from Sam Darnold and a step in the right direction in the rebuilding process aided by the new free agents and draft picks.
ADDITIONS/SUBTRACTIONS
Additions/players brought back:
CB Brian Poole (re-signed for one year, $5 million)
T George Fant (signed for three years, $30 million)
C Connor McGovern (signed for three years, $27 million, $18 million guaranteed)
G Alex Lewis (re-signed)
QB Joe Flacco
LB Patrick Onwuasor
Losses:
WR Robby Anderson
WR Demaryius Thomas
RB Ty Montgomery
C Ryan Kalil
T Brandon Shell
T Kelvin Beachum
CB Trumaine Johnson (cut)
CB Daryl Roberts
 QUARTERBACK
Here's what I wrote about Sam Darnold at the end of the 2019 season:
Darnold's career has been a roller coaster ride to this point, as he started slow and finished strong as a rookie before putting together a similar stretch of good and bad play in 2019. He missed time due to mononucleosis before a disastrous performance on Monday Night Football against the Patriots; he followed that up with a midseason improvement before a mediocre stretch of play to finish the season. On the positive end, Darnold did return to his college form, showing good accuracy in the short game, but he ranked near the bottom of the league on 10-plus-yard throws. Those numbers should improve with a better group of playmakers in the coming years.
It's a pivotal year for Darnold, who has shown the peaks of a franchise signal-caller but also the valleys of a backup. He's also had one of the worst supporting casts of any recent first-round pick, so context is crucial in his evaluation.
In college, Darnold was outstanding on passes at the short and intermediate range (up to 20 yards), though he did struggle on deep passes. It's been a similar story in the NFL, as he ranks 22nd on passes up to 20 yards but just 40th out of 44 qualifiers on 20-plus-yard throws.
Deep-pass success often comes down to receiver talent, so perhaps the influx of deep speed will lead to an uptick in downfield production from Darnold, but he has room to improve in all areas of the field. While the Jets still have work to do to better surround Darnold with talent, he'll need to show enough improvement so to keep the hope for the future alive.  
RUNNING BACK
Le' Veon Bell kicked off the first year of his four-year contract with a 73.8 overall grade, good for 21st during the regular season. Nothing sums up the running back's dependency on their run blocking than Bell averaging 3.2 yards per carry with a 69.9 rushing grade just one year after averaging 4.0 yards per carry with a 67.7 rushing grade.
The Jets had the third-lowest run-blocking grade in the league last year, and it affected Bell's production. But as a receiver, Bell still provides mismatch opportunities when he's split out wide, and he posted a strong receiving grade of 77.3 last season, 11th-best in the NFL.
The Jets also added the ageless Frank Gore as a backup. The 16th-year veteran has averaged over 4.0 yards per carry just once since 2014, so expect him to be at the mercy of the playcall and the run blocking even more than most at this stage of his career.
Fourth-round pick Lamical Perine will compete for snaps after averaging an impressive 3.7 yards after contact per rush in college last season, while veterans Kenneth Dixon, Josh Adams and Trenton Cannon round out the depth chart. This unit depends on Bell returning to his Steelers form as an every-down mismatch weapon.
WIDE RECEIVER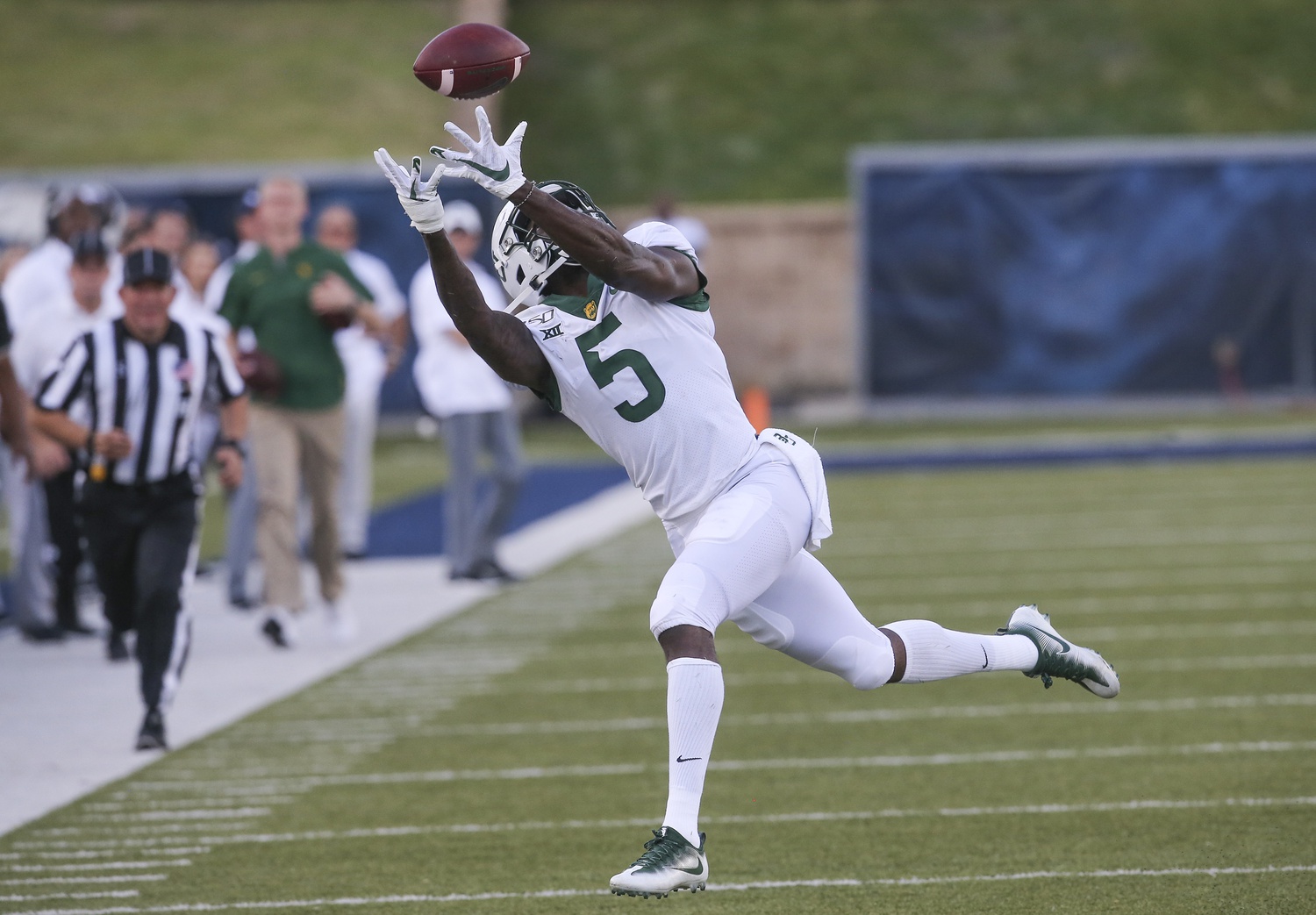 The receiving corps has been a weakness for a few years in New York, and they're hoping the 2020 overhaul pushes this unit in the right direction.
Robby Anderson was a viable deep threat, but he's on to the Panthers, with Breshad Perriman coming in on a one-year deal to fill his role. Perriman finally showed off his first-round ability last season, posting a career-high 645 yards at 17.9 yards per reception. After dropping nine of his first 52 catchable passes in his career, Perriman only has one drop in his last 53 attempts, and if the Jets get that version, they have a viable downfield threat.
Jamison Crowder returns after posting a team-high 73.9 receiving grade, with 648 of his 854 yards coming from the slot. Crowder is among the league's best at getting open on underneath routes, making for a solid security blanket for Sam Darnold in what figures to be an important year for the third-year signal-caller.
The Jets also added Denzel Mims, another big-bodied receiver with field-stretching ability, in the second round. Mims ran a limited route tree at Baylor, but he had a dominant pre-draft process that starting with him earning the highest grade among receivers at Senior Bowl practices. He should be effective on the vertical route tree, and there may be even more room to improve given the limitations in the Baylor offense.
New York is also looking to reclaim another former first-rounder in Josh Doctson, whose career-high grade of 63.3 came in 2018. He'll compete for the No. 4 spot along with Josh Malone, Braxton Berrios and others. There are plenty of question marks on paper, but the potential is there with this receiving corps if Perriman continues to progress and Mims' size/speed profile translates quickly.
TIGHT END
Jets tight ends caught just 44 passes a year ago, but the team's starter, Chris Herndon, was limited to only 18 snaps. Herndon was excellent as a fourth-round rookie in 2018, catching 39 passes for 502 yards to go with a 78.7 receiving grade, seventh-best among tight ends. He caught 17 of his 21 targets at the intermediate (10-19 yard) level that season and the Jets desperately need that kind of production once again in 2020.
Behind Herndon is Ryan Griffin, a career backup whose 61.9 overall grade last season was his first above 60.0 since his rookie year in 2013. Trevon Wesco, a 2019 fourth-rounder, will also see time as more of a run-game specialist after grading at 64.0 as a run-blocker last season. This looks like a mid-tier unit that can sneak into the top half of the league if Herndon continues to progress after the promising start to his career.
OFFENSIVE LINE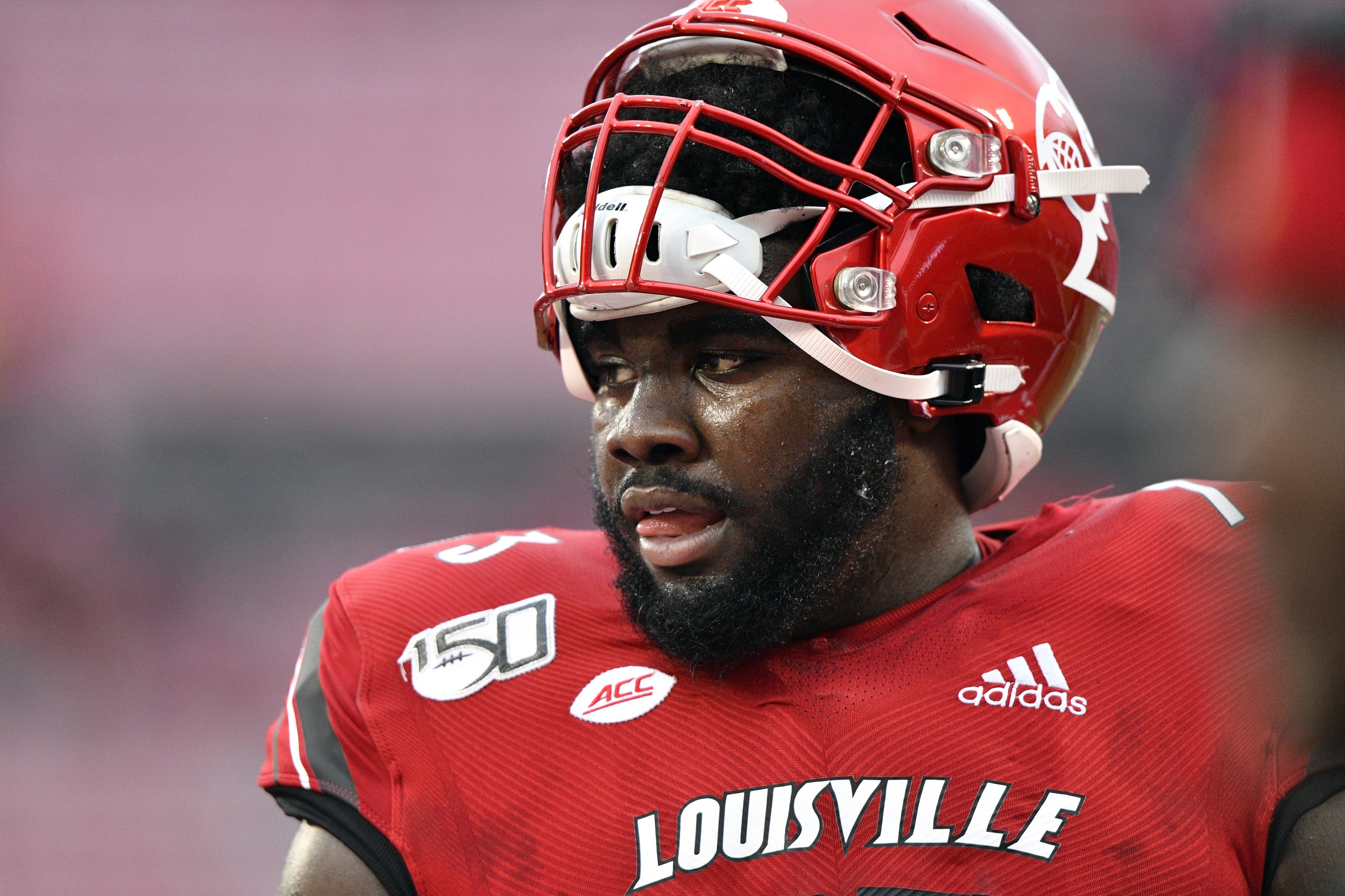 The Jets have thrown plenty of resources at the offensive line this offseason, but question marks still abound. They finished just 28th in our 2019 rankings, and they will have at least three new starters in 2020.
First-round pick Mekhi Becton, a mauling run blocker who has some work to do in pass protection, is the likely starter at left tackle. Becton's college film is rare, as the 6-foot-7, 360-pounder tossed college players around like high schoolers, but his mediocre 64.7 pass-blocking grade on true pass sets is a concern.
At right tackle, it'll be a batter between free agent signing George Fant and second-year player Chuma Edoga. Fant has been a developmental project for the Seahawks, and his best work has come when playing as a sixth offensive lineman at tight end. Fant has an overall grade of just 47.6 when playing tackle, 86th out of 89 qualifiers dating back to 2016, so he remains a project. Edoga, on the other hand, was drafted in the third round back in 2019 and has potential as a pass-blocker after a strong career at USC. However, his first 421 NFL snaps did not go well, evidenced by his 48.9 overall grade and the six penalties called against him.
Both starting guards return in Alex Lewis and Brian Winters, but there's plenty of competition on the inside — Lewis has yet to grade above 60.2 in three years of significant playing time, while Winters has graded above 70.0 just once in his career (2016).
Greg Van Roten comes in from Carolina, where he had a career year in 2019, finishing with a 65.6 overall grade that finished 24th among guards. Van Roten first entered the league in 2012 and has taken a roundabout path to becoming a starter, but he's been solid over the last two years.
Center has been a huge problem spot for the team, so the Jets signed another player coming off a career year in Connor McGovern, whose 72.0 overall grade tied for ninth among centers during the 2019 regular season. However, McGovern posted a 48.9 grade in 2017 and a 58.8 mark in 2018, so New York will be hoping they got the 2019 version in free agency.
DEFENSIVE LINE
So much of what the Jets expect from their defensive front relies on the development of Quinnen Williams, who was the Jets' top pick of the 2019 NFL Draft.
Williams was one of the best interior prospects we have ever seen and earned the highest pass-rush grade we have ever given to an interior pass-rusher, but his rookie season was a letdown, particularly in the one area he was supposed to excel — generating pressure. The Alabama product notched just 19 total pressures across 349 pass-rushing snaps a season ago, making him one of the least efficient pass-rushers in the league. And while his run defense was solid, that's not why you draft a player with the third overall pick.
If Williams can show why he was such a coveted prospect and become a force as a pass-rusher in Year 2, he has the potential to transform this unit single-handedly.
Outside of Williams, the defensive line is populated by solid players who largely defend the run better than they rush the passer. Steve McLendon played the second-most snaps of the group last year after Williams, and his PFF run-defense grade was 81.4, second only to Folorunso Fatukasi on the team.
Henry Anderson had a down year in 2019 but has shown the ability to be solid across the board, and he will likely have to fend off competition from Nathan Shepherd and rookie Jabari Zuniga for playing time.
Meanwhile, the edge remains a problem for the Jets — as it has for a number of years. Tarell Basham, Jordan Jenkins and Kyle Phillips all topped 500 snaps in 2019, but none of them were able to generate more than 40 total pressures or earn a pass-rushing grade north of 70.0.
Once more, it's difficult to see who the obvious source of edge rush pressure for this team will be, and that has been the Jets' Achilles' heel for the better part of a decade. Overall, the Jets defensive line is not swimming in high-end talent, but the one player who was supposed to possess that in abundance could break out and change the entire dynamic of the group. The development of Quinnen Williams likely determines how good this group can be in 2020.
New York Jets: Pass-rush grades and ranks (2016-19)
| | | |
| --- | --- | --- |
| Year | Pass-rush grade | Rank |
| 2016 | 56.6 | 29 |
| 2017 | 63.6 | 27 |
| 2018 | 69.1 | 16 |
| 2019 | 67.2 | 24 |
LINEBACKER
The Jets linebackers had the third-lowest overall grade in the NFL last season, at 45.7, and their downward spiral started with C.J. Mosley playing only 114 snaps on the year.
Mosley was injured in Week 1 before playing 68 snaps in Week 7, but that was all we saw from the sixth-year linebacker after he signed a five-year, $85 million contract before the season. A healthy Mosley will give the unit a boost, though it will always be challenging for him to live up to that contract, especially given that he's graded in the 70s in four of his five full seasons.
Avery Williamson also returns to the mix after missing all of 2019. His previous two efforts were the best of his career, as he posted a 73.5 grade in 2018 and an 80.2 grade in 2017. When healthy, Williamson is another good run defender who has never graded above 60.7 in coverage, so there are limits to his game.
In order to fill that void in coverage, the Jets need a step forward from 2019 fifth-rounder Blake Cashman after he graded at just 49.1 overall on 424 snaps last season. He was, however, an excellent coverage player in college.
Other returning linebackers include James Burgess and Neville Hewitt, who both graded below 55.0 overall last season while playing significant time. The Jets should see a bump in production from their linebackers this season if they stay healthy.
SECONDARY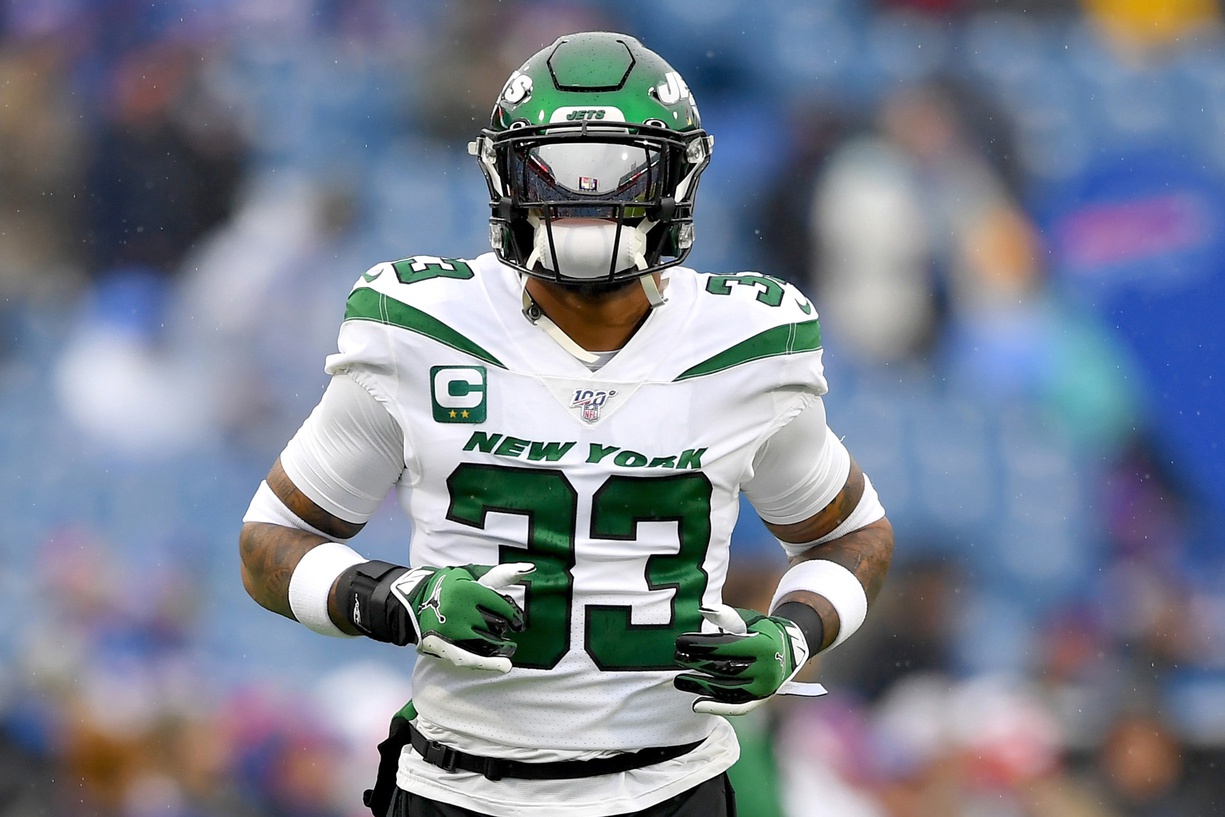 The Jets are in an unusual position of having all the talent — at least as long as Jamal Adams is still in town — in the safety position, and not at cornerback.
Adams, for his part, might be the best safety in the game. He is ranked No. 20 on the PFF50 — a list of the best 50 players in football entering the season — and is a true difference-maker on defense for the Jets. Adams can line up anywhere on defense, do anything asked of him and do it all to a high level, and that makes him one of the most versatile players in the game on either side of the ball. Over the past two seasons, he has PFF grades of at least 78.0 in every category PFF tracks and has done so for two straight seasons.
Alongside Adams, Marcus Maye has shown the ability to be an impressive coverage player on the back end. Though he only had one pick in 2019, he also had six pass breakups and the best PFF coverage grade (77.4) of his career.
Cornerback is more of an unknown landscape for the team, with Pierre Desir, Arthur Maulet and Nate Hairston, among others, making up a stable of veterans looking to try and secure a starting job with some above-average play. Desir has the best stretch of play on his resume of the group — an overall PFF grade of 77.7 in 2018 — but even he is coming off the lowest grade of his career (58.8).
The team also added Bryce Hall in the fifth round of the draft; he is a talented player who could be a potential steal if he can get back to his 2018 play. The side also rolled the dice with multiple undrafted free agents, the most notable of whom may be Utah's Javelin Guidry.
Cornerback is a significant question mark for this team, with only Brian Poole having any kind of consistent track record to bank on. Poole was the team's best-graded corner last season (79.0) and allowed just one touchdown on 53 targets.
DEVELOPMENT NEEDED: DI QUINNEN WILLIAMS
While Darnold is the obvious choice for the most important player, Williams also must show improvement from his rookie campaign. After posting the highest-graded season from an interior defensive lineman in the PFF College era, Williams was just OK as a rookie, and his 57.5 pass-rush grade raised concerns. He produced only 19 pressures on 349 rushes, and even if his run defense gets back to the expected college level, Williams must get after the quarterback at a high rate in order to justify the No. 3 selection in the draft. Many defensive lineman take a big leap in Year 2, and we expect to see that from Williams in 2020.
DRAFT CLASS REVIEW
The Jets may actually have the most "boom or bust" draft class, as their first three picks all have the skills to become good starters, but they also come with question marks. From Mekhi Becton's lack of true pass sets to Mims coming from a limited route tree and Ashtyn Davis not working out at the scouting combine, all three players have questions to answer. Throw in Bryce Hall as a fifth-rounder with Day 2 skills, and the results of this class could be a slam dunk in three years.
 BEST BET
Our favorite to finish last in the AFC East, the Jets enter a make or break season for Sam Darnold.