• Jonathan Taylor status: The Colts running back wants to play Thursday night, but a decision had not been made as of Tuesday evening.
• Cooper Rush's free-agent market: If the Cowboys' backup QB keeps winning, he'll be one of this offseason's most fascinating free agents.
• 2023 NFL Draft QBs: How Alabama's Bryce Young and Ohio State's C.J. Stroud stack up five games into the 2022 FBS season.
Estimated Reading Time: 7 mins
---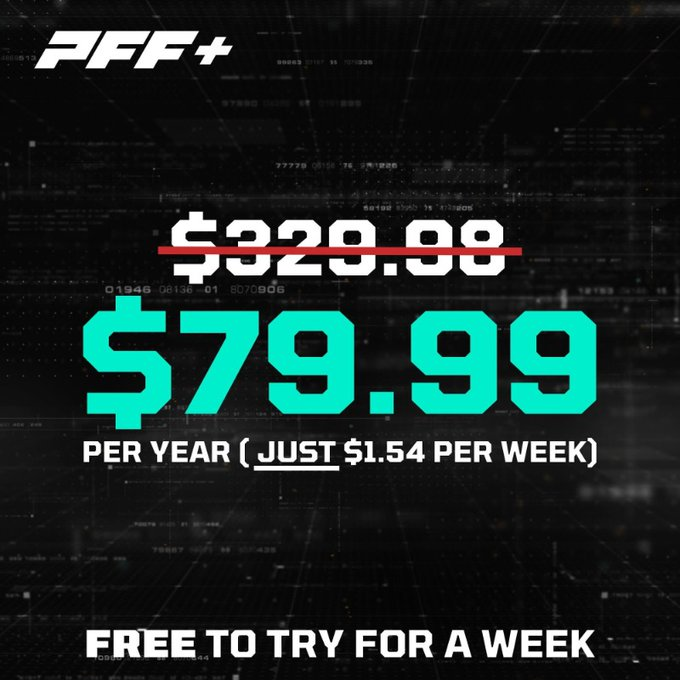 ---
HEAD COACHING VACANCIES ON THE HORIZON
It's only early October, but five FBS head coaches have already been fired, so maybe it's not too early to talk about the upcoming NFL head coaching carousel.
There's a theory around the league that we could see a smaller list of head coaching vacancies this offseason. Ten new head coaches were hired this offseason, and barring a major surprise, those 10 should get a chance to prove themselves beyond this season. Among head coaches in their second seasons, Nick Sirianni is off to a 4-0 start with the Philadelphia Eagles, Brandon Staley's Los Angeles Chargers, Arthur Smith's Atlanta Falcons and Robert Saleh's New York Jets are all 2-2, and Dan Campbell's Detroit Lions are explosive on offense but historically bad on defense at 1-3.
Carolina Panthers head coach Matt Rhule — in his third season along with the Cleveland Browns' Kevin Stefanski, Dallas Cowboys' Mike McCarthy and Washington Commanders' Ron Rivera — is currently the betting favorite to be the first coach fired, and there's some logic to the odds. People around the NFL have lent credence to the idea that Rhule could be the first to go. The Panthers are 1-3 this season and 1-26 during Rhule's tenure when the opposing team scores 17 points or more. Panthers general manager Scott Fitterer was hired after Rhule. The team has not hesitated to try to upgrade its quarterback position, but they've been relatively patient with Rhule.
Quarterback Baker Mayfield is playing worse than ever before, sporting a 46.2 overall PFF grade through Week 4 after coming into the season with an 84.0 career mark. The Panthers have had five quarterbacks take meaningful snaps since Rhule was hired, and Teddy Bridgewater — in 2020 — had the highest PFF grade, at 66.0. Collectively, Bridgewater, Mayfield, Sam Darnold, Cam Newton and P.J. Walker have a 56.4 PFF grade under Rhule. That ranks dead last out of any NFL team over that span.
The Panthers' expected points added (EPA) per play figure since 2020 is 30th in the NFL. Carolina ranks 32nd in EPA per play this season.
So, it's easy to blame Mayfield for his struggles, but they seem to be more systemic in Carolina. And that system will clearly need to change for Rhule to keep his job. Rhule will have his pick of college football head coaching jobs if he's let go during or after this season.
All of that being said, Philadelphia Eagles defensive coordinator Jonathan Gannon is expected to be a hot coaching candidate again this offseason with his unit ranking sixth in EPA per play against. San Francisco 49ers defensive coordinator DeMeco Ryans also made a strong case for himself in Monday night's trouncing of the Los Angeles Rams. The 49ers' defense ranks first in EPA per play against.
One other dark horse candidate if teams want to keep picking from the well-plucked Shanahan tree is Miami Dolphins offensive coordinator Frank Smith, who did a nice job as the Las Vegas Raiders' tight ends coach from 2018 to 2020 with Darren Waller and the Los Angeles Chargers' run game coordinator and offensive line coach with left tackle Rashawn Slater in 2021. Most of the credit goes to Dolphins head coach Mike McDaniel for the team's offensive overhaul this season, but Frank Smith is his second in command. Miami's offense ranks second in EPA per play.
Former New Orleans Saints head coach Sean Payton is also still floating out there as a potential candidate. The most logical fit for Payton would have been with the Cowboys, but McCarthy has led Dallas to a 3-1 record without quarterback Dak Prescott and shouldn't be going anywhere based on early returns.
---
Indianapolis Colts running back Jonathan Taylor was dealing with turf toe last week and then suffered what was described by a source as a "mild ankle sprain" Week 4 against the Tennessee Titans.
Taylor wants to play Thursday against the Denver Broncos, but a decision had yet to be made on his status as of Tuesday evening. Ultimately, it will be made by the Colts and could come down to game time. Colts head coach Frank Reich said Tuesday that the team doesn't believe Taylor will suffer further damage by playing on the injury. The timing is tough since it's a short week before a Thursday night game, but Taylor would then have 10 days to recover before Week 6.
---
TREYLON BURKS TO MISS TIME WITH TURF TOE
Tennessee Titans wide receiver Treylon Burks will not undergo surgery after being diagnosed with turf toe, but he is expected to miss some time, according to a source. It's an injury that will force him to miss more than a couple of weeks, which could result in a stint on the short-term injured reserve list.
It's a tough break for Burks and the 2-2 Titans, who rank 20th in EPA per play and are down to Robert Woods, rookie Kyle Philips and Nick Westbrook-Ikhine as their top wide receivers. Burks has shown promise in his first season.
---
COOPER RUSH SET TO HAVE FASCINATING FREE AGENCY
The Dallas Cowboys are 3-1 on the season and now 4-0 over the past two years with Cooper Rush as their starting quarterback. There should be no quarterback controversy in Dallas, but a league source pointed out that Cooper Rush will be an interesting case study in free agency if he can keep this up and hits the open market.
Rush is set to be an unrestricted free agent. He'll be 30 years old, and he currently ranks 24th out of 33 qualified quarterbacks with a 63.6 PFF grade. But teams value winning quarterbacks who make good decisions, and that has been Rush's M.O. through four starts.
The list of starting-caliber quarterbacks set to be free agents next offseason is long. Lamar Jackson is on it, though he would almost certainly be franchise-tagged if no extension is agreed to. Beyond Jackson and Rush, Tom Brady, Baker Mayfield, Sam Darnold, Jimmy Garoppolo, Teddy Bridgewater, Daniel Jones, Jacoby Brissett, Geno Smith, Tyler Huntley and Gardner Minshew are all set to hit free agency. Mason Rudolph, Case Keenum, Joe Flacco, Andy Dalton, Mike White, C.J. Beathard, Taylor Heinicke, Blaine Gabbert, Nick Mullens and Drew Lock all have starting experience and will be free agents, as well.
So, how does Rush fit into that mix? If he keeps winning, he'll likely rise near the top, and the Cowboys will need to decide if they want to pay top dollar to keep him around as a backup or let him walk and collect a compensatory draft pick. We'll wait until he produces more before we consider the option of Dallas franchising and trading Rush, as the New England Patriots did years ago with Matt Cassel. One source did point out that Bridgewater signed a three-year, $60 million contract with the Panthers in 2020 after he went 5-0 as a starter with the New Orleans Saints as Drew Brees' backup in 2019.
Geno Smith, by the way, is currently PFF's top-graded quarterback. He could be playing his way into a contract extension with the Seahawks as Russell Wilson's replacement.
---
QB PROSPECT WATCH
Alabama's Bryce Young and Ohio State's C.J. Stroud are considered the top two quarterbacks in the 2023 NFL Draft class, and it will be interesting to see in what order they come off the board in April.
Young (91.3) currently is grading out better than Stroud (83.8). Young is the smaller but more mobile prospect, and he's currently dealing with a shoulder injury. That has led some to believe that Stroud is currently the higher-regarded prospect. 
This would not be fair to Stroud, but one source wondered if the recent success of Alabama quarterbacks would be a tie-breaker if a team was having a difficult time deciding between the two quarterbacks. Recent Ohio State signal-callers have not fared as well as Alabama quarterbacks in the pros in recent years.