Each week, PFF's fantasy football analysts post our rankings in PPR, non- PPR and 0.5 PPR formats for the league's offensive skill positions. Jon Macri and I then add our IDP rankings, making the PFF rankings pages the go-to resource for all your fantasy football decisions.
According to FantasyPros, my rankings were the third-most accurate among 129 experts in 2019, and they were also the most accurate for running backs. After 15 weeks of 2020, they are third-best among 154 fantasy experts.
Of course, our rankings are in a constant state of flux, with changes being made due to injury reports and personnel/usage updates, among other factors. But regardless of any changes that may occur between now and Sunday, here are 10 borderline fantasy starters whose rankings I feel confident about heading into championship week of the 2020 fantasy football season. These rankings are based on PPR scoring settings within their positions as of Wednesday morning.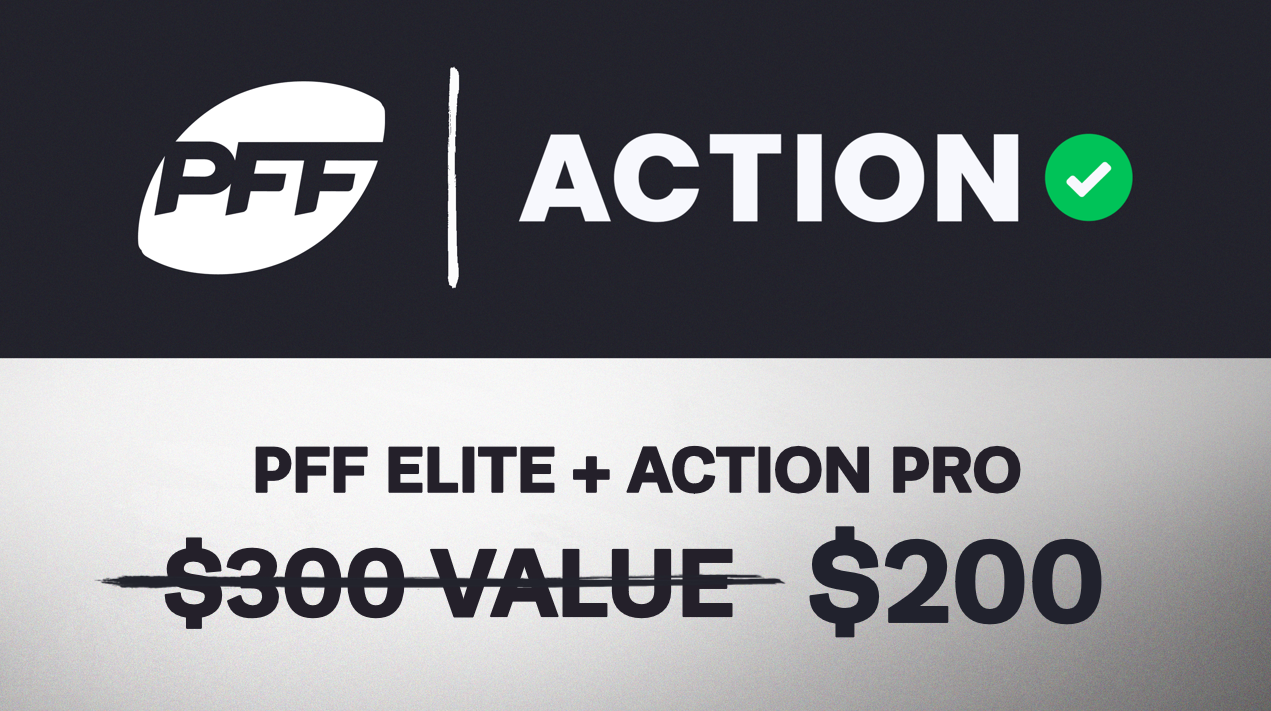 BIG-GAME POTENTIAL
Hurts has exceeded all fantasy managers' expectations. He has scored the second-most fantasy points over the last two weeks thanks to a ridiculous 29 carries — a total that is pretty unheard of for quarterbacks not named Lamar Jackson. Hurts isn't necessarily grading out well as a passer, but he's still top-10 in passing yards during that time with 505 yards.
Hurts should be able to continue his success against the Cowboys defense. Three of the last six teams to play Dallas have put up at least 300 yards and three touchdowns. Quarterbacks with rushing ability have also put up big numbers on the ground against Dallas. Jackson gained 94 yards on 13 carries with a touchdown against them in Week 13, while Kyler Murray gained 74 yards and a TD on 10 carries in Week 6. Hurts should have no problem putting up big numbers for a third-straight week.
Johnson has only run the ball 20 times in the last two months, but he should be in position to put up big numbers against the Bengals. The game script should be in the Texans' favor. There has only been one game this season where Johnson was healthy for the entire game and the Texans won. Johnson ran 17 times for 96 yards in that game. The former Cardinal put together a career game last week as a receiver with 11 catches for 106 yards.
It also helps him that the top two backups for Houston missed last week with injury, and they could miss this game, too. Even if they do play, Johnson's great performance in the pass game last week should keep him on the field for third downs. Four of the last five running backs to face the Bengals have had at least 80 rushing yards. The various injuries to running backs recently pushes Johnson up to a potential top-10 running back.
Gordon experienced a rocky middle of the season with Denver but has played very well in the last five weeks. His PFF run-grade in that time is sixth-best, and he's been among the top 10 fantasy running backs over the last month. Most of his work has come on the ground, but his role in the pass game has increased in recent weeks. He has seven catches in the last two games compared to two catches in the previous five.
Gordon gets a second chance at a revenge game against the Chargers. Los Angeles is below average in terms of rushing yards allowed per game and average yards per carry against. The game should be close enough for Denver not to abandon the run. The combination of the majority of playing time mixed with a solid matchup puts Gordon right in the middle of RB2 territory.
Jones has become a more reliable fantasy asset as the season has progressed. His 43 targets over the last four weeks are tied for second-most among wide receivers. This has led to two 100-yard performances in the last three weeks. He's also consistently getting opportunities to score. His eight end zone targets in the last eight weeks are tied for fourth-most among wide receivers. This helped lead to six touchdown catches in that time.
This week he sees a Buccaneers defense that has allowed an average of 252 yards per game to wide receivers in the last month. The game script should force the Lions need to pass a lot. It should be business as usual for the Lions receiver.
Sanders should be the favorite target for Drew Brees on Friday. He's coming off his best game in over two months with 76 yards on four catches. In games with Brees and without Michael Thomas, Sanders is averaging 73 receiving yards per game.
He should have more success than usual against the Vikings defense. Minnesota has allowed an average of 41.2 fantasy points per game to wide receivers — the sixth-highest rate in the league. A big reason for that is their 21 receiving touchdowns allowed to wide receivers. Sanders leads the team in red zone targets despite missing games in the middle of the season, so he should be best suited to take advantage of Minnesota's secondary. Sanders should see plenty of yards and has a decent shot of scoring a touchdown.
BUST POTENTIAL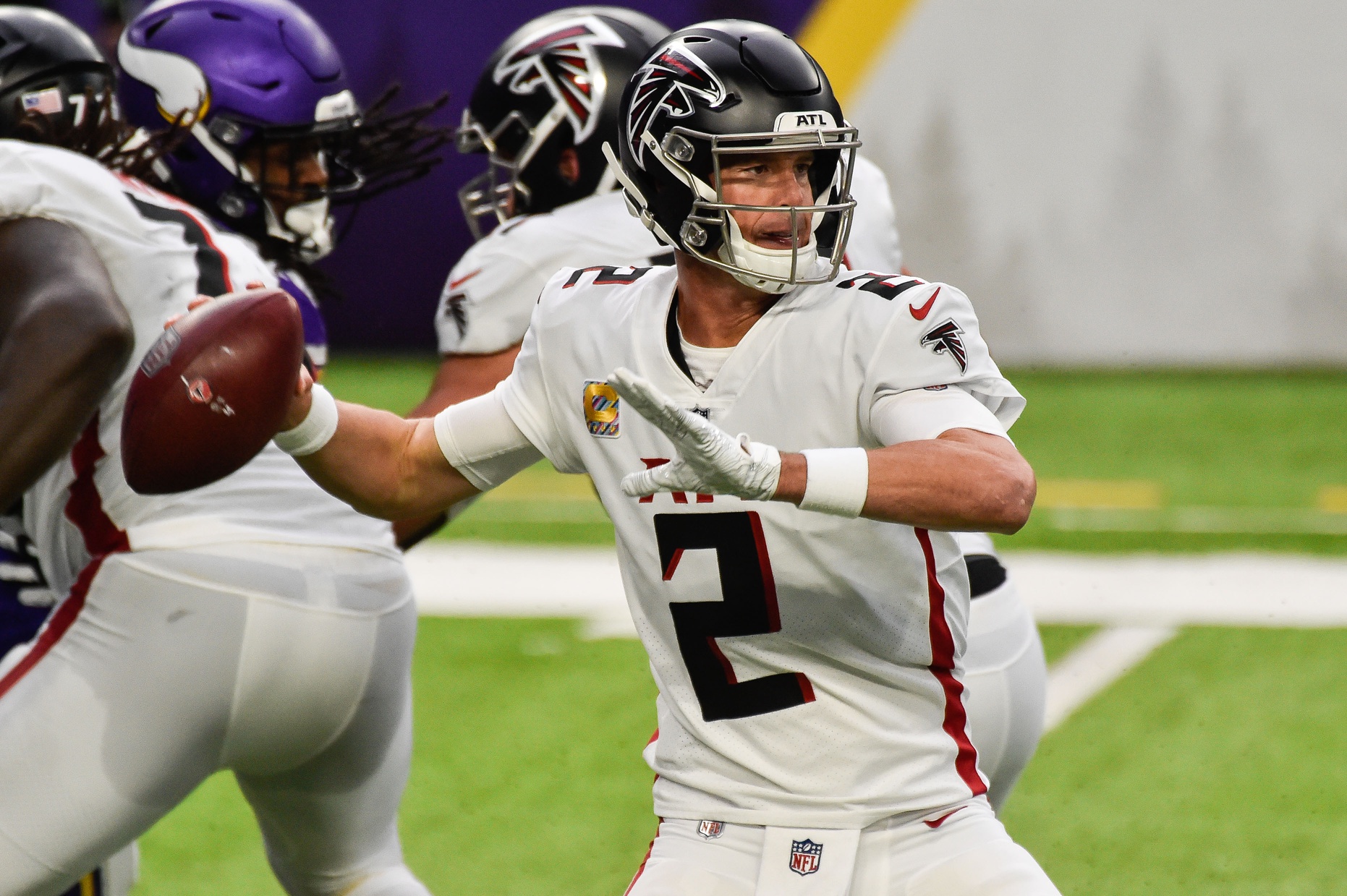 Ryan is typically in the low-end QB1 conversation, but he hasn't played as well with Julio Jones out. His 0.43 fantasy points per dropback over the last two weeks rank 25th among quarterbacks. Atlanta is out of playoff contention, giving them little reason to risk bringing Jones back before he's ready.
Quarterbacks against Kansas City have averaged 18.3 fantasy points per game. They have consistently passed for two to three touchdowns, which gives Ryan a nice floor, but the amount of yards they put up varies greatly from one game to another. Ryan is a relatively safe option to start, but there are at least a dozen other quarterbacks who also have good floors and also have a higher upside.
Gallman's role in the Giants offense has declined in recent weeks. He dipped below 50% of the Giants offensive snaps last week for the first time since Week 8. This led to a nine-carry, 29-yard performance, while Alfred Morris was more effective with 39 yards on seven carries. Gallman has been held without a target in two of the last three games and held without a touchdown in each of the last three.
He will have a rough time against the Ravens defense. Pro Bowl backs have been able to put up good numbers against them, but typical backs haven't. James Robinson was held to 35 yards on 16 carries against them last week. Gallman will be splitting carries again, so he won't have many opportunities against this driven Ravens team.
Michel returned to being the lead back for the Patriots this past week with 74 yards on 10 carries. He gained those opportunities because Damien Harris was out with injury, and the Patriots will possibly be without Harris again this week. Even before the injury, the Patriots started getting Michel more involved in the offense with 17 carries over the previous two weeks.
Michel is facing a Bills defense that has not allowed any player to run for more than 65 yards against them in the last four weeks. In that time, they've allowed four rushing touchdowns. Part of that is good play by the Bills' front seven, but it's also because the Bills are typically ahead in games. Buffalo should have a lead for most of this one, which should lead to more James White and less Michel.
Lockett put up two games with three touchdowns each early in the season, but since then he's left fantasy managers disappointed. He averages 47 yards per game over his last eight performances and has one touchdown catch in that time. Even against a neutral opponent, it would be time to consider leaving Lockett on the bench.
It's even more recommended now that he's facing the Los Angeles Rams. Deebo Samuel is the only receiver to put up over 66 yards against the Rams in the last five weeks. Three receivers outside of Samuel have seen double-digit targets, but they all fell between 50 and 60 receiving yards. Wide receivers have caught three touchdowns against the Rams in that time. Lockett should end up below his average in receiving yards and is unlikely to catch a touchdown.
The Colts wide receivers have given fantasy managers headaches, as Hilton, Zach Pascal and Michael Ptitman Jr. have all looked like the team's top WR at various times in the second half of the season. Hilton has been relatively consistent with 70 or more yards in each of the last four games and four touchdowns in that span. He's accomplished that despite averaging seven targets per game.
A big reason the Colts' pass game has looked so good the second half of the season is their opposition. Four of the last six games have come against the Texans and Titans. This week they face one of their toughest tests of the season against the Pittsburgh Steelers. Pittsburgh has allowed the ninth-fewest fantasy points per game to wide receivers. The Steelers as a team haven't played as well in recent weeks, but their secondary has looked good in that time outside of trying to stop Stefon Diggs. Between the Colts' targets being divided among their players and the Steelers defense, Hilton's streak of 70-yard games will probably be coming to an end.