Jaxon Smith-Njigba: The Ohio State product is

the clear favorite to be the first wide receiver off the board, and his only real knock

 is his injury-riddled 2022 season

Jordan Addison: The USC WR

didn't quite hit the high-end performance like

Smith-Njigba

 but ranked fourth in 2021 and 31st in 2022 in WAA generated at the wide receiver position. 

Zay Flowers: The Boston College WR

continues to build momentum and is now priced as the second-most likely wide receiver to be selected first in this draft.
Estimated reading time: 6 minutes
---
Over the last few years, PFF has invested a lot of research into projecting how college players will fare at the NFL level — a crucial part of the puzzle when it comes to evaluating draft prospects.
Last week, we took a look at the quarterbacks in the upcoming draft class using PFF's college-to-pro projections, which utilize the rich datasets that PFF has available at both the NCAA and NFL levels.
Let's extend this to the wide receiver class to see if there are any players who might be undervalued based on where teams and media insiders currently have them ranked.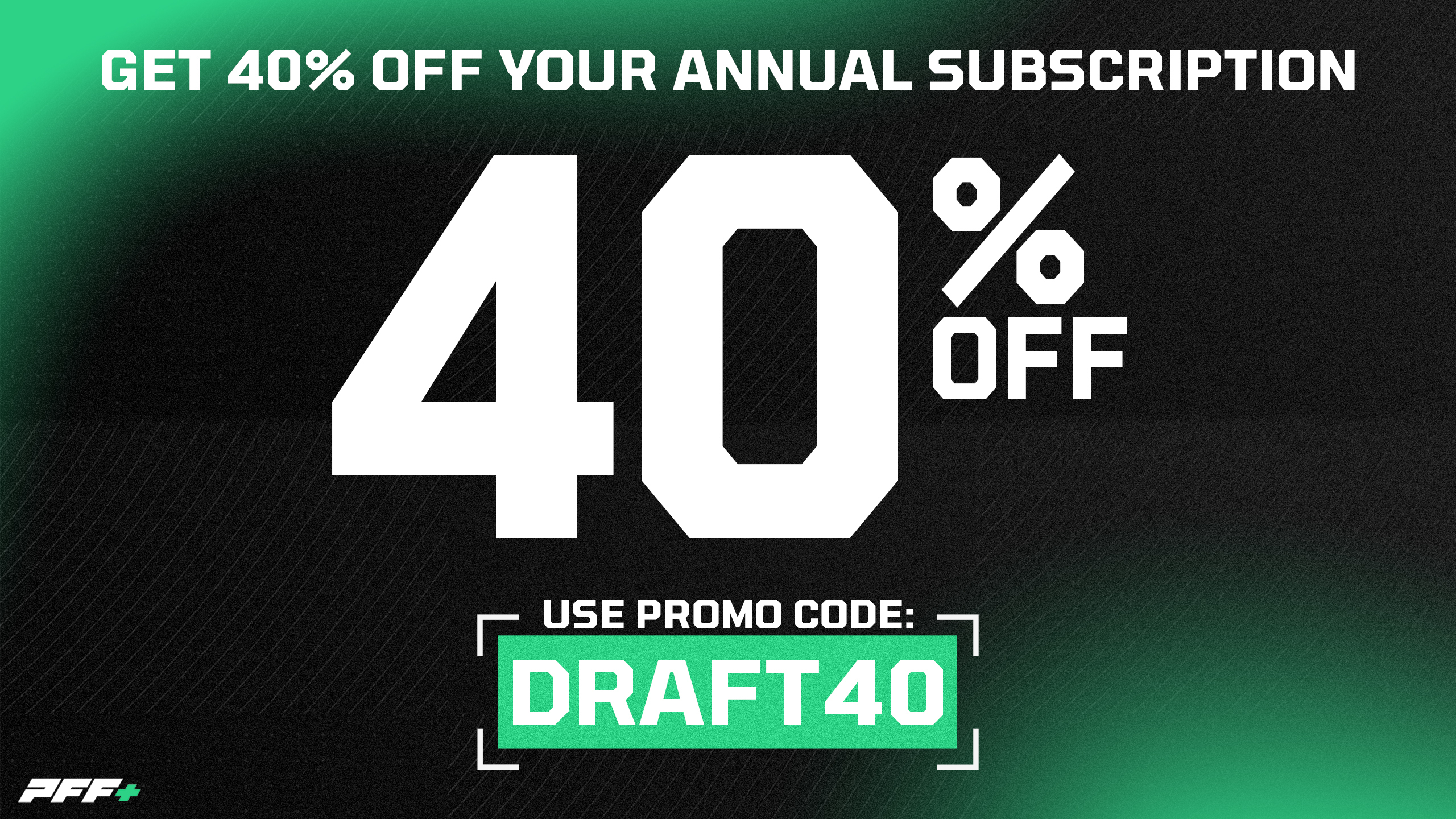 ---
As the clear favorite to be the first wide receiver off the board, the one real knock on Smith-Njigba is his injury-riddled 2022 season, which came after a 2021 season where he ranked second in WAA (wins above average) among NCAA wide receivers — the third-highest WAA of the past five seasons, and only DeVonta Smith's 2020 season was higher among players in Power-Five conferences. 
Smith-Njijba is middling in most measurement metrics but has elite three-cone and 20-yard shuttle times, which illustrate that he has some of the best short area quickness and change of direction ability that we've seen since 2014.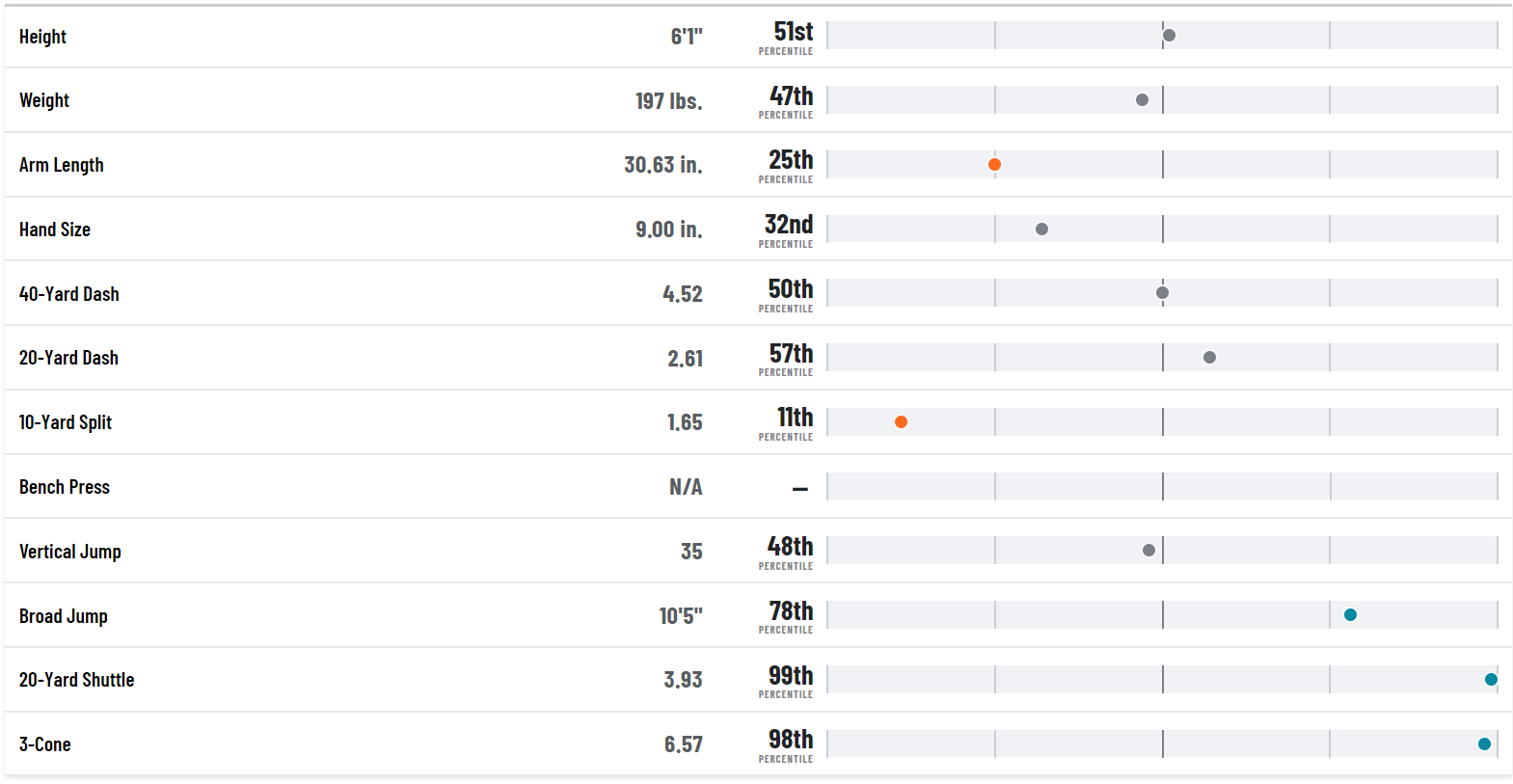 His stable on-field metrics are exceptional, as the only spot below that ranks below the 90th percentile is aDot (average depth of target). His separation ability rivals the best in this class and should be the reason why he is the clear No. 1 receiver.  

Even the unstable metrics PFF produces paint Smith-Njigba in a positive light. Drop rate is incredibly unstable and doesn't project well from the NCAA to the NFL, so that shouldn't be a concern. The only two areas that could be negatives points toward Ohio State's scheme more than any reflection of Smith-Njigba as an NFL prospect.

Given a slightly higher expectation of short throws and routes run in the slot, Smith-Njigba's median projections for how his rookie season could play out are below.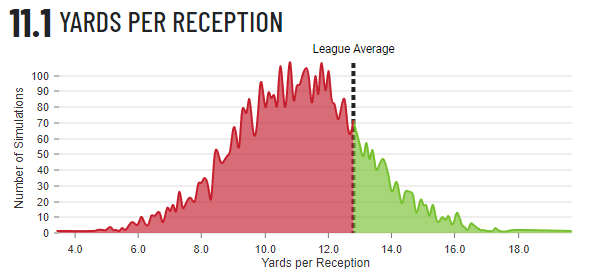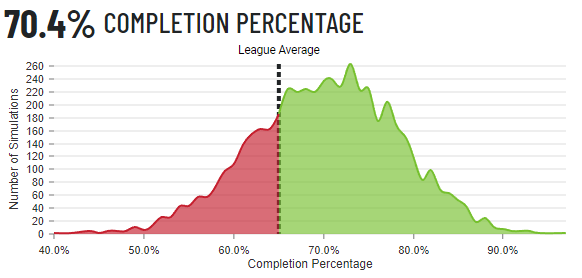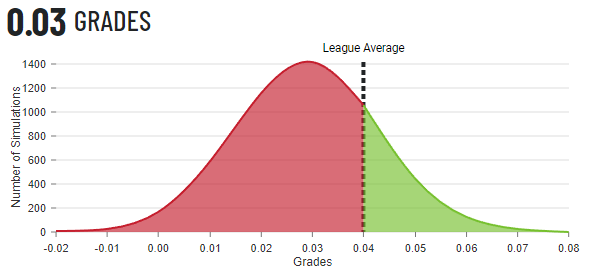 Smith-Njigba compares favorably to worthwhile slot players, as all of his closest comparables provide a valid base for what he can achieve as a rookie. 

---
Addison didn't quite hit the high-end performance like Smith-Njigba, but ranked fourth in 2021 and 31st in 2022 in WAA generated at the wide receiver position. 

The clear distinction between Smith-Njigba and the rest of this class happens occurs in the measurements, as Addison is barely above average in any statistical measurement category and doesn't rank above the 75th percentile in any. Plenty of players have made a living in the NFL with similar profiles, but few have been first-round selections, especially given Addison's height and weight percentiles.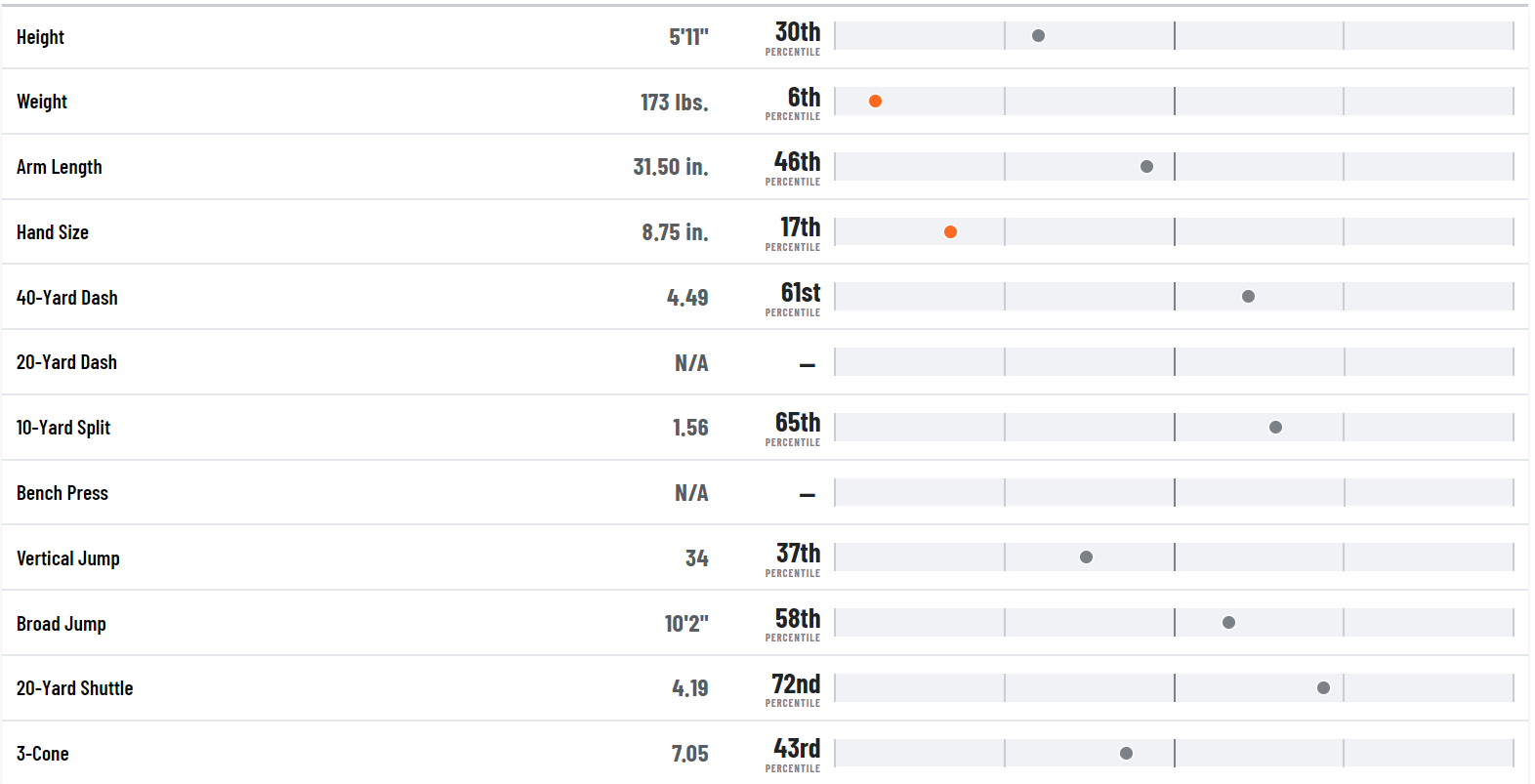 Addison's on-field production clearly makes the case that he's a first-round talent, as he was the clear No. 1 receiver in the most explosive offense in college football last season. Again, the one spot below average is aDot, which is somewhat out of Addison's control given his usage at USC. 

Addison did experience a high number of drops, but that shouldn't be used as a predictive approach or reason to knock him down draft boards. 

Addison's mean expectation for his rookie season falls well short of Smith-Njigba, as usage and offensive scheme will dictate Addison's immediate impact more than any other potential first-round wide receiver selection.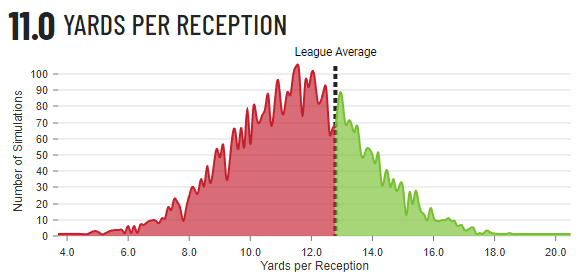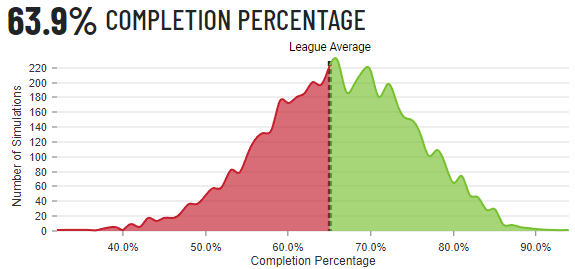 ---
Johnston put up somewhat uninspiring WAA numbers across his three college football seasons, ranking 60th or below at the position. 

The expectation was that his off-the-field work would carry toward a top-of-the-draft profile, and although he has ideal body measurements, he didn't quite get there from a speed or agility standpoint. His jumping ability does point toward some explosiveness, and he is still quite agile for as big of a player as he is.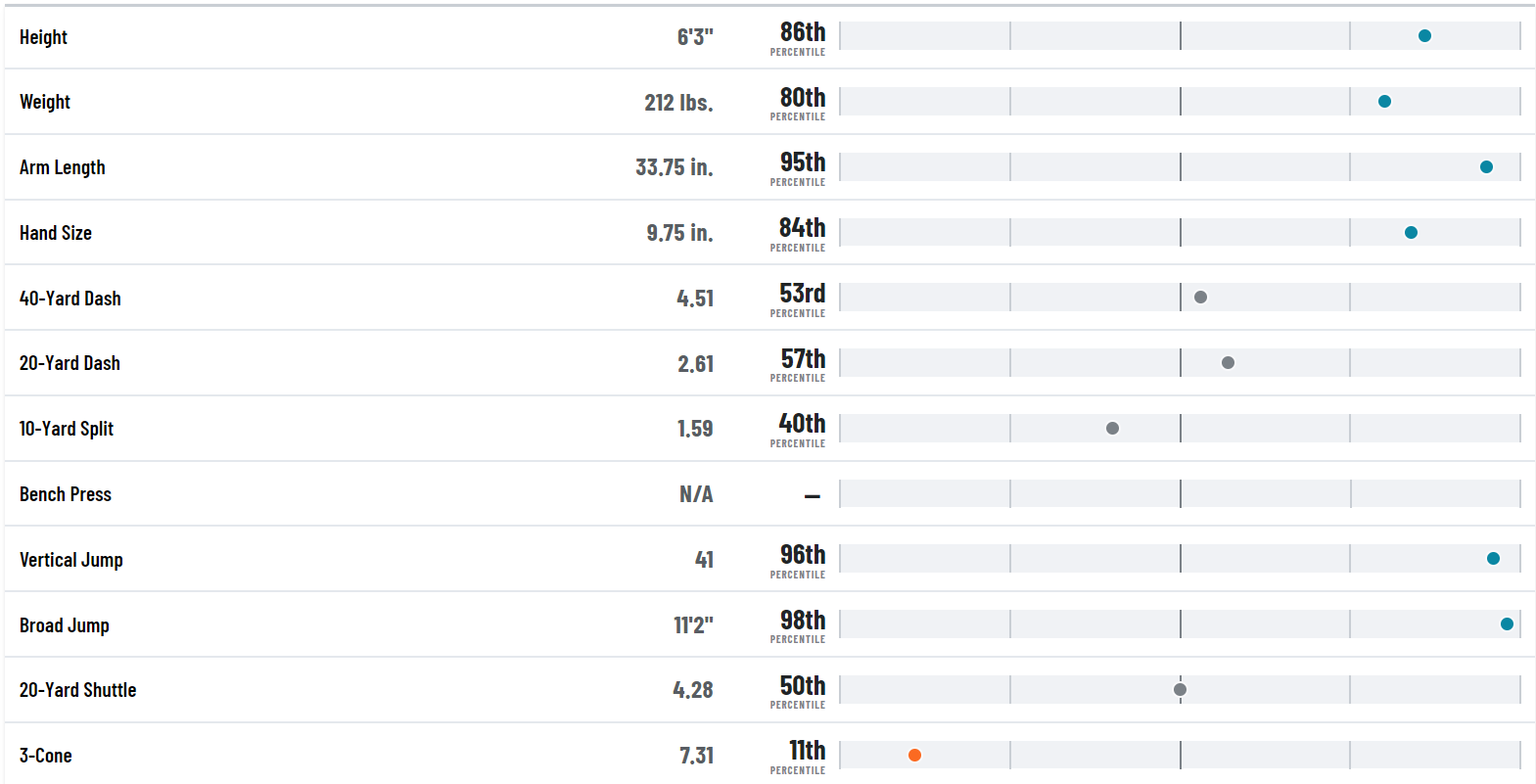 Johnston, in a lot of ways, has the opposite on-field profile compared to the two receivers above, as his usage revolves around shots downfield with less opportunities. His separation percentage is impressive given his aDot on most throws. 

His unstable metrics are underwhelming, but again, they aren't reflective of what is truly going to happen at the NFL level. 

Johnston is expected to accumulate a high aDot with a low completion percentage in Year 1. There is a path for him to be relatively productive as a deep threat, and there's hope he can develop the ability to run the full route tree in the right environment.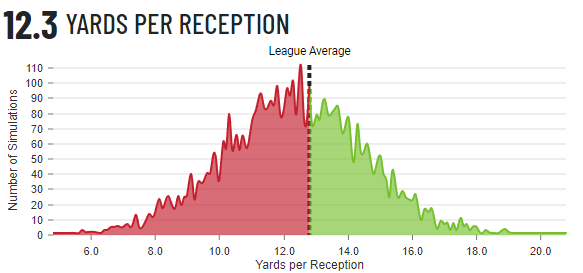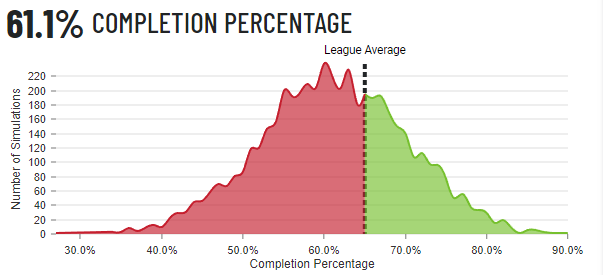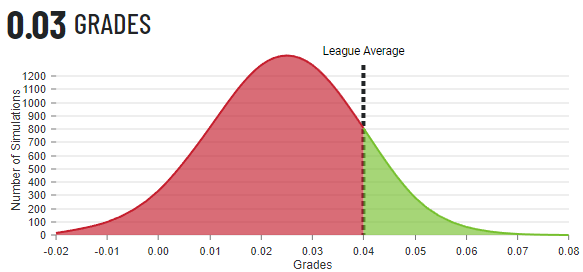 Johnston's NFL player comparisons appear close to what we saw in college, but a number of potential hits add to his NFL appeal.
---
Flowers continues to build momentum and is now priced as the second-most likely wide receiver to be selected first in this draft. His 22.5 total draft position points toward him hearing his name called in the first round. He doesn't have any of the eye-popping single-season performances as the first two receivers we looked at from a WAA perspective. 

His 4.42-second 40-yard dash indicates speed that shows up on the football field, and his lateral quickness should have been bouyed by exceptional performances in the three-cone and 20-yard shuttle, which is why it's perplexing he chose to forgo the opportunity to showcase.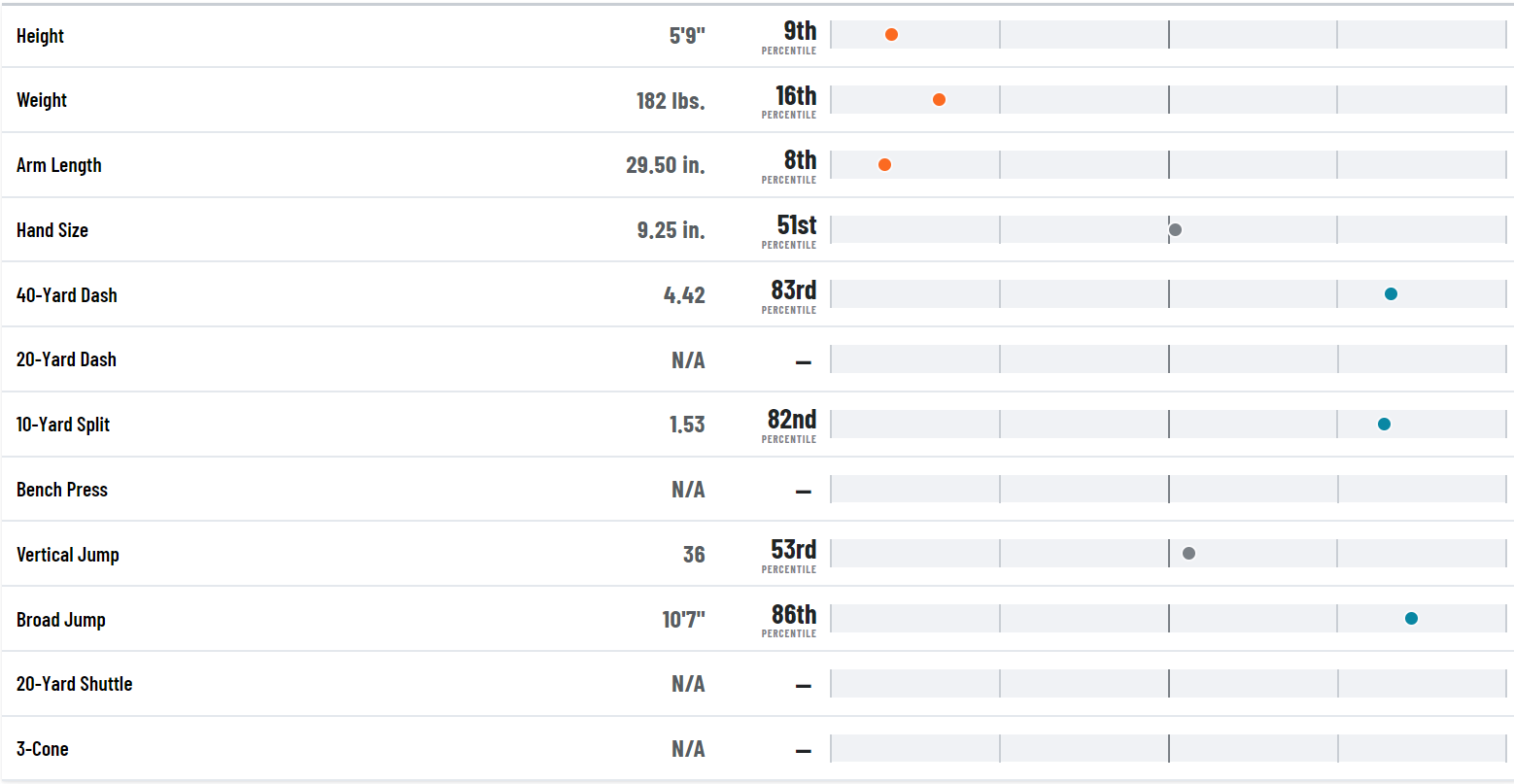 Flowers' separation percentage jumps off the page, and he did it at a higher aDot than the first two receivers on this list. Flowers compares more closely to those two, as Johnston is the outlier among potential first-round receivers. 

Flowers ranks low in unstable metrics, and although those are predictive, it still doesn't help his case if teams are not sold on this receiver class. 

Flowers' median projections are an interesting blend of the prior three prospects' projections. Flowers compares most closely to Smith-Njigba and Addison from a scheme perspective but still offers some big-play threat on any given reception.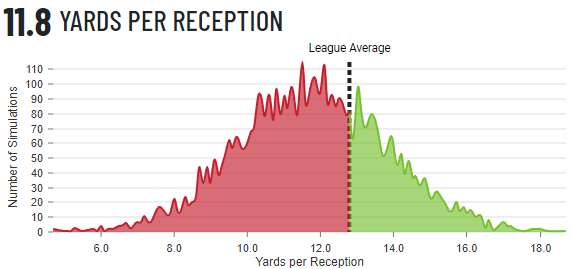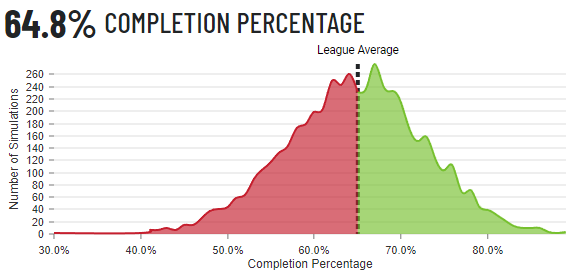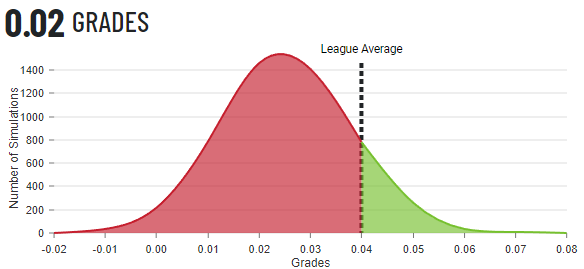 ---
Downs moved from an early-second-round EDP (estimated draft position) down to 50.2 two days before draft day. No receiver appears to have experienced as much movement, yet PFF's evaluation process paints him in an appealing light.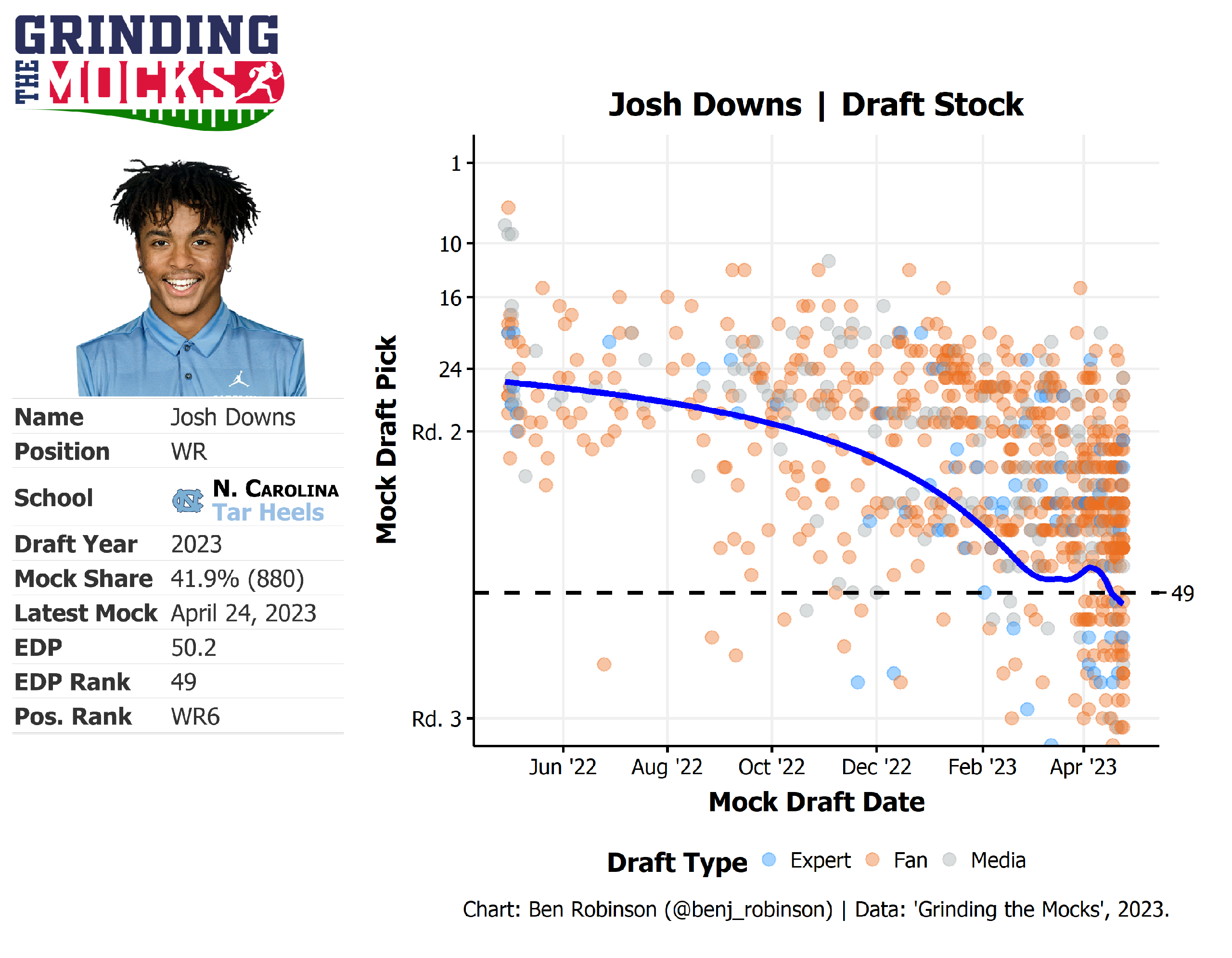 No other prospect has had multiple seasons of top-end WAA play compared to Downs, who finished 38th and 15th in WAA the past two seasons. 

Height and weight are once again a concern and the most likely culprit for Downs' postseason drop. Nonetheless, his short area quickness pops, as Downs looks like an exceptional athlete in every measured quickness and acceleration drill.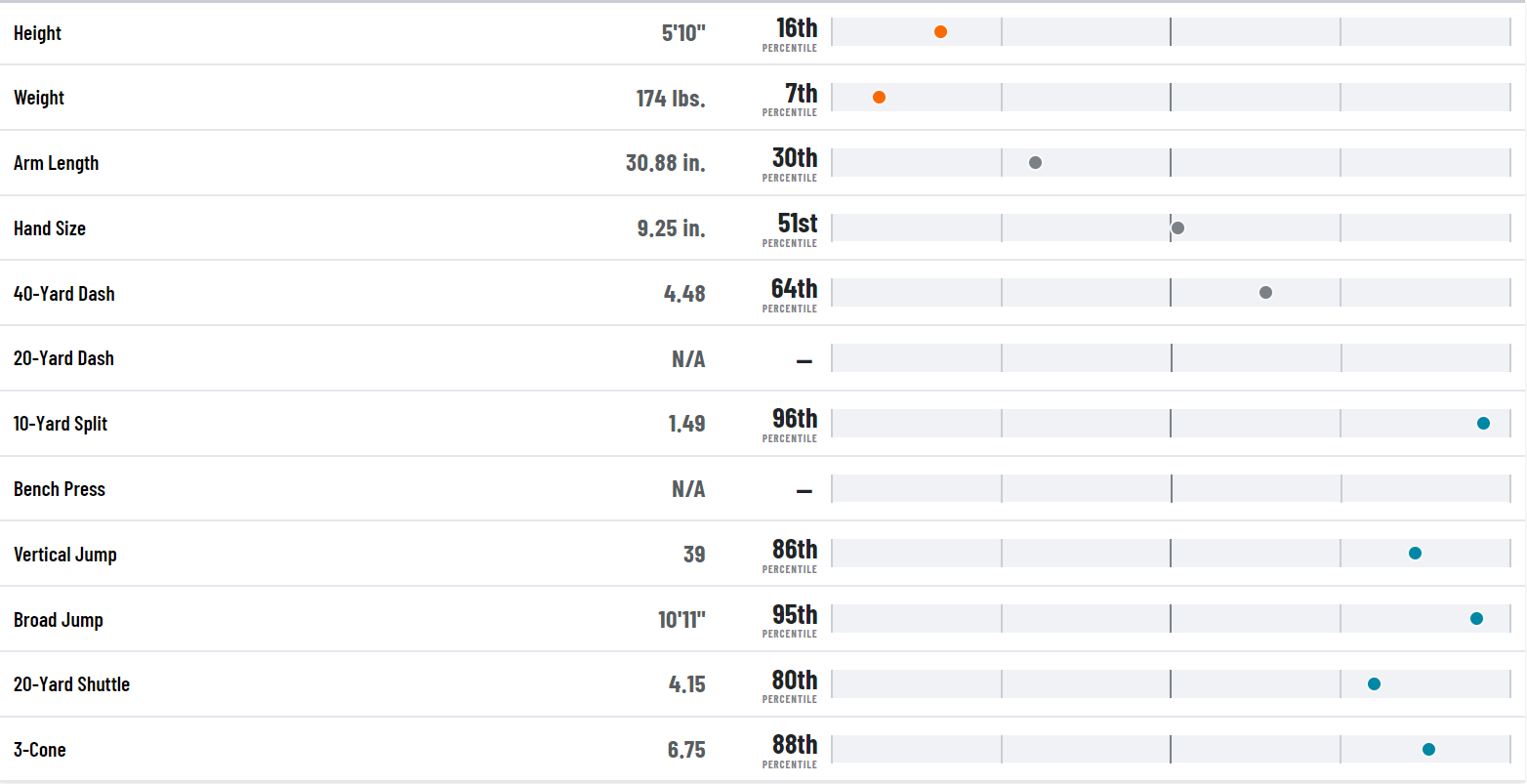 Downs also is the only player with multiple productive NFL seasons and boasts the best separation percentage of any player in this class. As far as intriguing wide receiver prospects, Downs could be a steal in the back half of the second round.