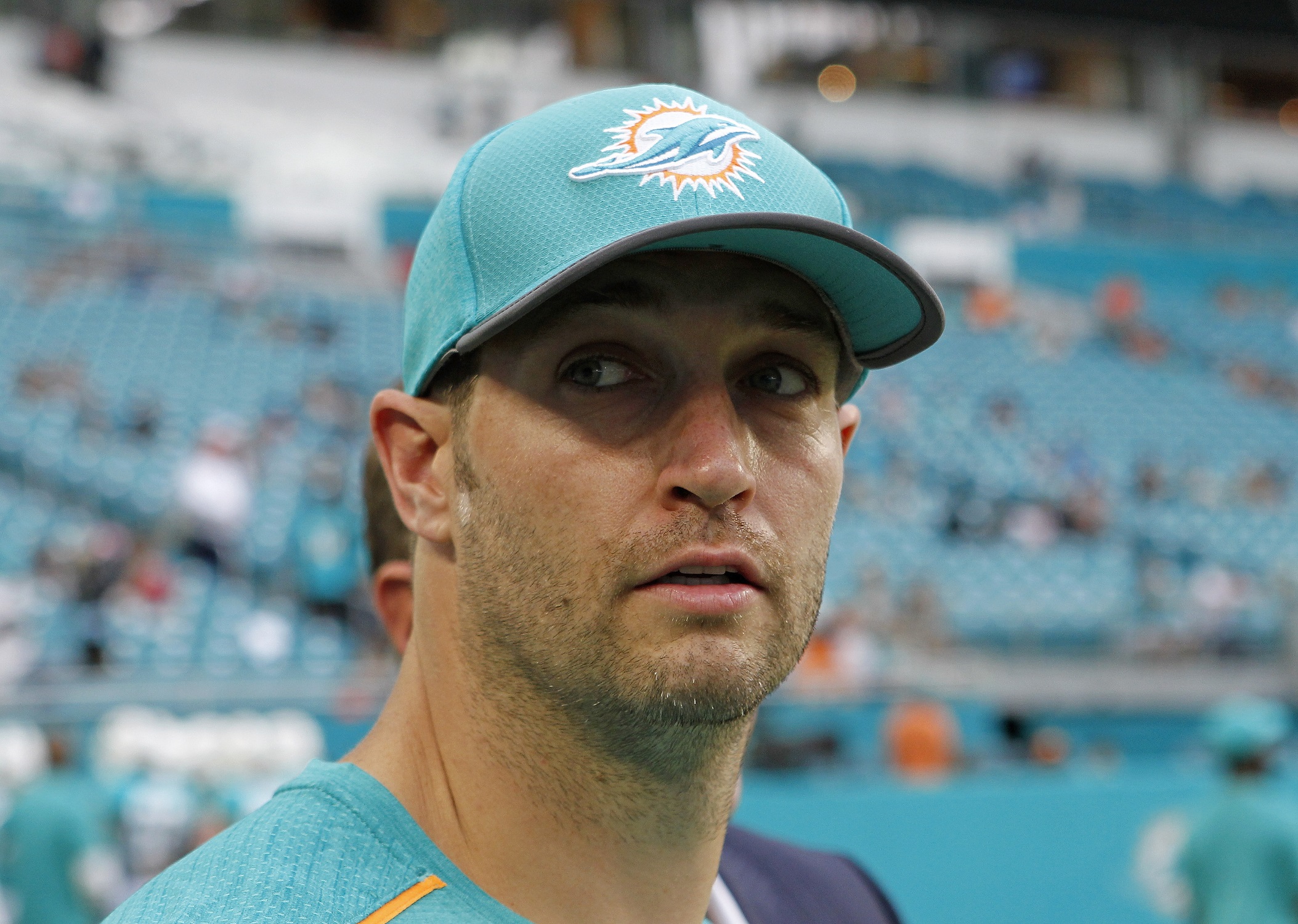 MIAMI GARDENS, FL - AUGUST 10: Jay Cutler of the Miami Dolphins stands on the sidelines at Hard Rock Stadium before the Dolphins played against the Atlanta Falcons on August 10, 2017 in Miami Gardens, Florida. (Photo by Joe Skipper/Getty Images)
While Jay Culter was quiet in his debut and Senorise Perry put the Miami Dolphins up early, the rest of the game belonged to the Baltimore Ravens. With Joe Flacco out, Ryan Mallett threw a touchdown to Larry Donnell, and despite other players like Danny Woodhead and Terrance West staying quiet,  QB Josh Woodrum ran in two scores to help lead the Ravens to a 31-7 victory.
With that, we give you our PFF exclusive takeaways from the contest for each team.

Top 5 Grades
DI Michael Pierce, 87.0 overall grade
S Anthony Levine, 82.7 overall grade
TE Maxx Williams, 81.7 overall grade
S Otha Foster, 80.3 overall grade
DI Carl Davis, 79.8 overall grade
Performances of Note:
Based on his performance so far this preseason, Ravens fans should be worried if Mallett has to take snaps in the regular season. He got an extended look with 22 dropbacks and managed three turnover-worthy throws on them
Williams has yet to live up to his second round draft status, but fully healthy he looked the part against the Dolphins. He had the play of the day on a 40-yard reception breaking multiple tackles late in the third quarter. He also handled himself well as a run blocker.
Pierce was a breakout player for the Ravens last year, and flashed his all-around ability tonight against Miami. He notched two QB hurries and seven total tackles, three of them going for run stops.
DI Carl Davis, 79.8 overall grade
Before leaving due to injury in the third quarter, Davis was having an excellent evening on the pass rush. He racked up a hit and three QB hurries on just 19 rush snaps, and also pitched in with two assists on run defense.

Top 5 Grades
CB Cordrea Tankersley, 87.0 overall grade
DI Jordan Phillips, 81.9 overall grade
LB Mike Hull, 79.1 overall grade
S A.J. Hendy, 79.0 overall grade
ED Praise Martin-Oguike, 78.6 overall grade
Performances of Note:
OG Jesse Davis, 29.7 overall grade
With little to be excited about on offense, the biggest struggles are naturally going to be highlighted. Backup guard Jesse Davis may have had the roughest night on the Dolphins' roster, as he gave up a sack, a hit and two QB hurries, and also struggled to sustain blocks in the run game as well.
QB Jay Cutler, 71.3 overall grade
While the Dolphins were unable to sustain drives early in the game with Jay Cutler under center, his statline should have been better. Two of his three incompletions (on six official attempts) were a throw-away and a drop, and a 31-yard gain on a sideline comeback route was nullified due to a penalty. Expect to see a significant uptick in reps for him next week.
The rookie from Clemson was all over underneath stuff Thursday night. He picked off one of his three targets and dropped another.
Seeing Jordan Phillips among the highest graded players is very encouraging after seeing him struggle through the first two seasons of his career. He had two pressures, a batted pass and a stop on the day.

PFF Game Ball: Michael Pierce, interior defender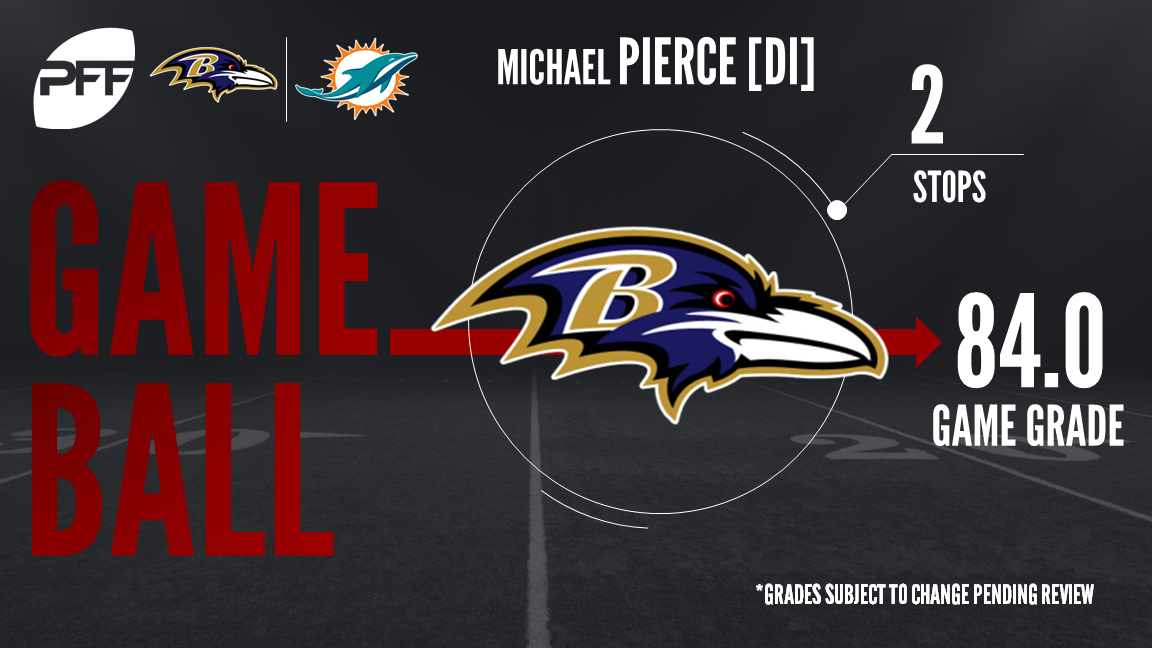 *Grades subject to change upon reveiw