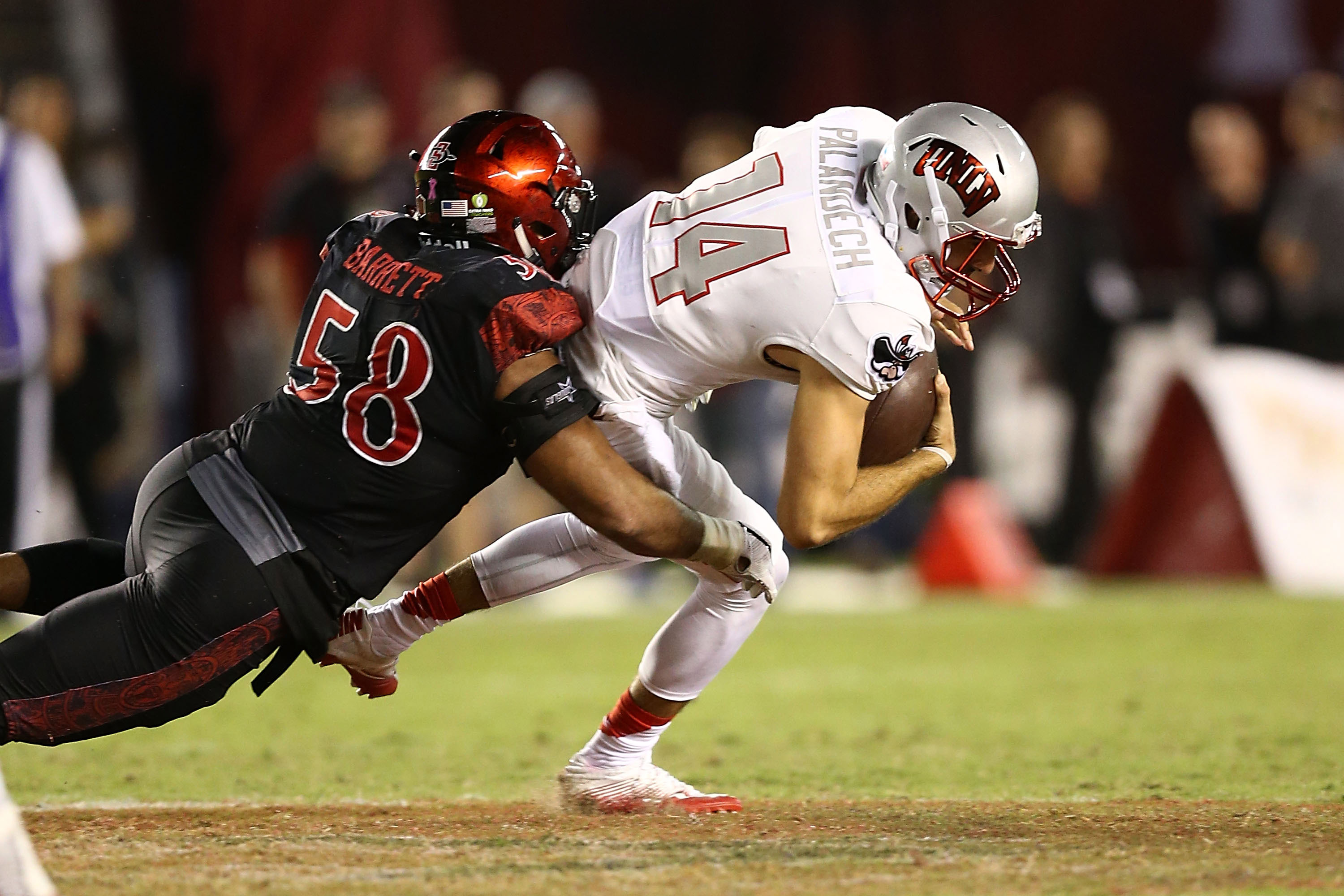 SAN DIEGO, CA - OCTOBER 08: Kurt Palandech #14 of the UNLV Rebels is tackled by Alex Barrett #58 of the San Diego State Aztecs in the fourth quarter of the UNLV v San Diego State game at Qualcomm Stadium on October 8, 2016 in San Diego, California. (Photo by Joe Scarnici/Getty Images)
EDGE defender Kerry Hyder was lost for the season during the Detroit Lions' preseason opener against the Colts on Sunday. With Ziggy Ansah already on the PUP and multiple defensive lineman suspended, the Lions will look for immediate answers along their defensive line. Based on yesterday's performance by Jeremiah Valoaga, Alex Barrett and Pat O'Connor, their answer may lie within the organization already.
Valoaga earned the second-highest grade of the game at 84.5 overall. He played 35 total snaps (7 run defense, 27 pass-rush, 1 coverage) against mostly second and third team offensive lineman, but given the opportunity was a disruptive force against both the run and rushing the passer. Valoaga racked up five total stops including two against the run and also notched four total quarterback pressures including a sack.
Going against reserve offensive linemen, Barrett and O'Connor produced at a high level as well combining for eight total pressures, four of which went for sacks.