The NFL's infamous cut day puts capable veterans out of work every year, and the 2018 season was no different. Teams with stronger overall rosters struggle to fit skilled veterans into their 53-man roster plans, giving the rest of the league an opportunity to add talent off the unemployment list shortly after cut day.
Here, we've highlighted five veterans that shouldn't have to wait long before signing with new teams.
[Editor's note: This story was originally published on Sunday, September 2 and any transactions after the fact will be added once they've been made official.]
K Dan Bailey
Dallas Cowboys owner Jerry Jones showed seven-year veteran kicker Dan Bailey the door on Saturday to save $3.4 million in cap space, leaving first-year kicker Brett Maher, a much cheaper, inexperienced option, to fill Bailey's shoes. Though Bailey is coming off a down season compared to the rest of his career (44.6 field goal grade), he still has plenty left in the tank at just 30 years old to be among the league's best in kickoffs and field goals.
Prior to his injury-plagued (back) 2017 season, Bailey made 89.1 percent (115-of-129) of his field goal attempts from 2013-16. He also earned 70.7-plus field goal grades in each of the four years, topping out at 80.4 in 2015.
Edge Defender Cap Capi
Three- year veteran edge defender Cap Capi has lived on the roster bubble his entire NFL career, and despite dominating in each of the past four preseasons, he is on the outside looking in, again. The Arizona Cardinals cut Capi on Saturday, casting the preseason standout into underserved unemployment.
After earning 70.9-plus overall grades in his first three preseasons in the NFL, Capi turned in a career performance across 107 defensive snaps with the Cardinals this preseason. The now-26-year-old veteran totaled eight pressures (four hurries, four sacks) and four defensive stops en route to a career-high 82.2 overall grade. He has now recorded 47 total pressures across 327 career preseason pass-rush snaps.
Edge Defender Steven Means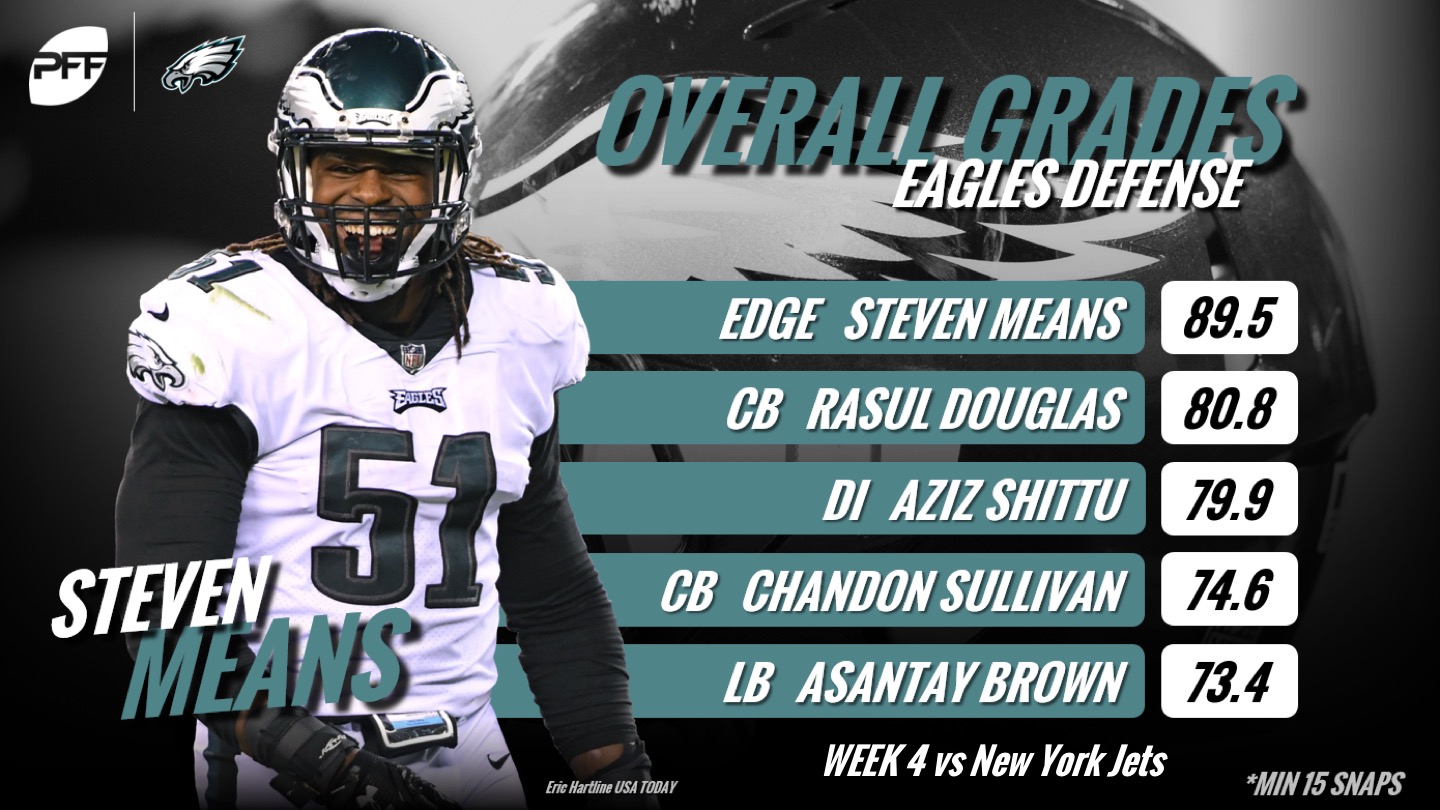 Like Capi, former Philadelphia Eagles edge defender Steven Means has received little reward for stellar play in the preseason, as he's totaled 43 pressures (26 hurries, eight hits, nine sacks) across the past three preseasons to only see 93 regular season snaps in the same span. Most recently, Means tied for first in total pressures (15) and second in pass-rush productivity (16.1) among NFL edge defenders with at least 40 pass-rush snaps this preseason.
In a league where pass-rush is at a premium, Means shouldn't be off a roster for long.
Cornerback Cyrus Jones
Two-year veteran cornerback Cyrus Jones, who was brought in as a second-round pick by the New England Patriots in the 2016 NFL Draft, never earned the opportunity to prove his worth in Foxborough before his release. The Alabama product was originally drafted as a potential special teams ace with return ability and versatility on defense. He, however, has just 198 total regular season snaps (51 special teams snaps) to his name.
Injuries also played a role in Jones' inability to get on the field, as a torn ACL and meniscus in the 2017 preseason kept him out all of last season. If healthy, Jones still possesses high-end potential to contribute to multiple roles in the NFL.
[Update: Jones has been added to the Baltimore Ravens practice squad as of Monday morning.]
Edge Defender Nate Orchard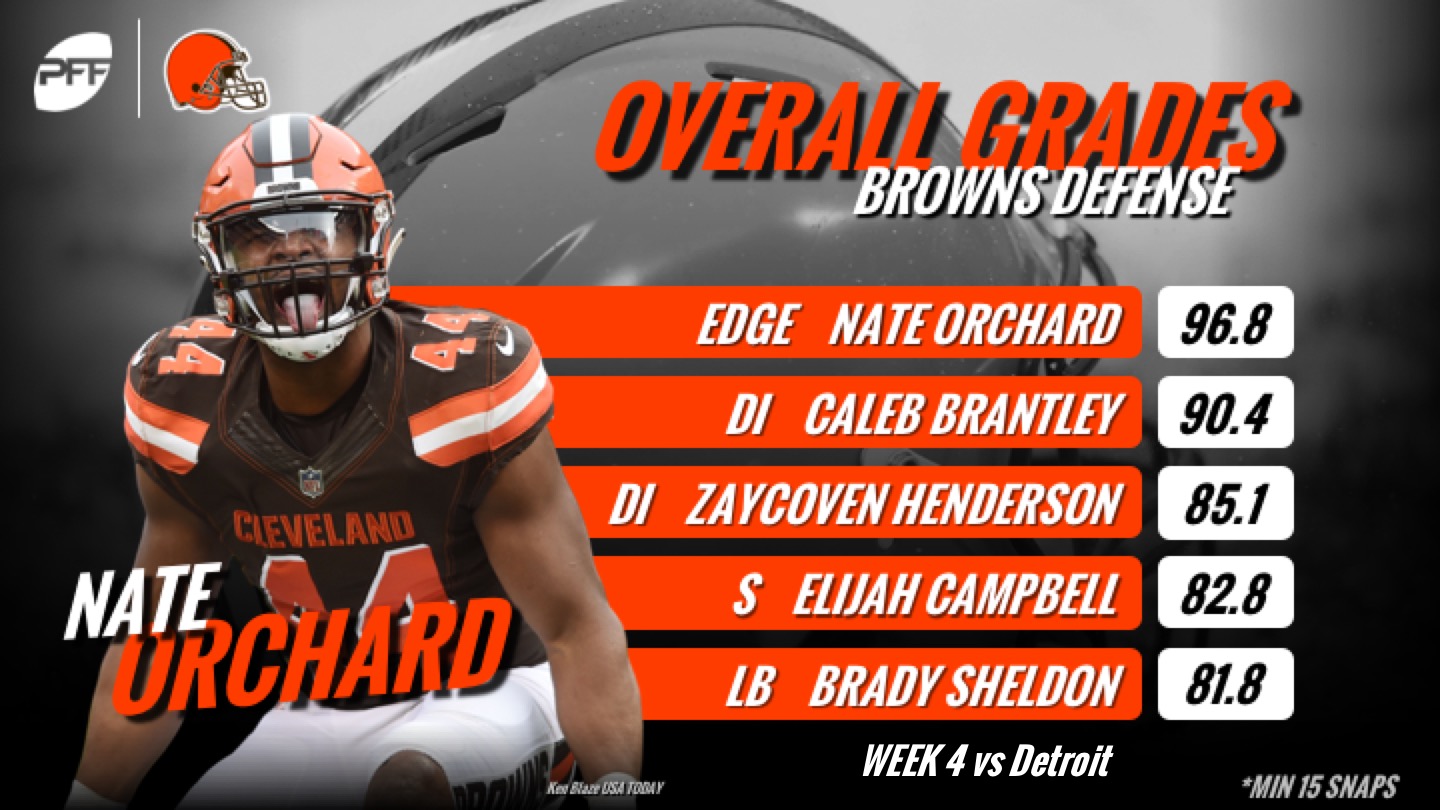 Former Utah edge defender Nate Orchard, like Jones, is another former second-round pick that has yet to live up to the billing in the NFL. Among the 129 edge defenders with 350-plus pass-rush snaps over the past three seasons, Orchard ranks just 116th in pass-rush productivity (8.8).
Entering the 2018 season at just 25 years old, Orchard still has room to grow in the league and develop his skillset in a system that supports him. An NFL team should look to tap into his potential in hopes he flips the script on his career with a change in scenery.