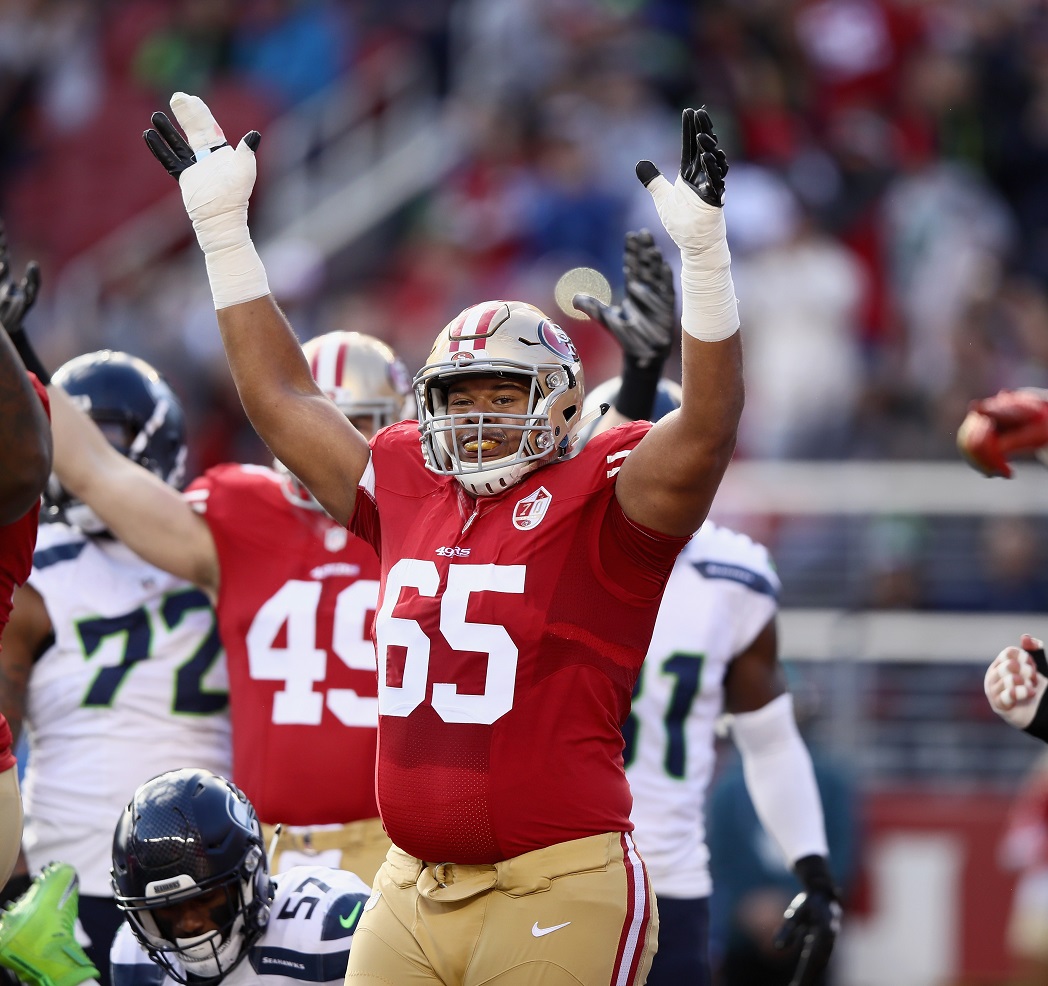 SANTA CLARA, CA - JANUARY 01: Joshua Garnett #65 of the San Francisco 49ers reacts after Shaun Draughn #24 of the San Francisco 49ers ran in for a touchdown against the Seattle Seahawks at Levi's Stadium on January 1, 2017 in Santa Clara, California. (Photo by Ezra Shaw/Getty Images)
The San Francisco 49ers would like to see a second-year leap from Josh Garnett. Last year's first-round pick struggled throughout his rookie year while starting 11 of 15 games.
Garnett posted an overall grade of 42.4 last year, which ranked 70 out of 72 qualifying guards.
As expected, he struggled in both pass- and run-blocking with grades of 40.4 and 42.4, respectively.
Garnett's pass-blocking efficiency rating (a PFF signature stat that measures pressure allowed on a per-snap basis with weighting toward sacks allowed) had him ranked 61st out of 61 guards with a rating of 93.2 (minimum of 355 snaps).