The San Francisco 49ers' inability to find an adequate trade partner for quarterback Jimmy Garoppolo this offseason is suddenly more of a blessing than a curse.
With Trey Lance set to undergo surgery Monday and miss the rest of the 2022 NFL season due to a broken ankle suffered in the first quarter of the 49ers' 27-7 win over the Seattle Seahawks in Week 2, it's now Garoppolo's team to lead once again. Garoppolo spent all of training camp at the 49ers' facility but threw away from the rest of the team on a side field while the organization ensured its other players understood it was Lance's team, not the veteran's.
In relief on Sunday, Garoppolo was his usual game-manager self — the same game manager who led the 49ers to a Super Bowl in the 2019 season and an NFC Championship Game in 2021 — completing 13-of-21 passes for 154 yards with a touchdown and five more yards on the ground with one rushing score in the 49ers' win. He earned a barely above-average 64.9 overall PFF grade for the effort, pending review.
Before we get into what this means for the 49ers and their hopes for the 2022 season and beyond, it must be stated how gutting this injury is for Lance. The young quarterback now is set to miss most of a third consecutive season due to this injury after COVID-19 protocols limited him to one game in 2020 at North Dakota State and after he sat most of last season behind Garoppolo.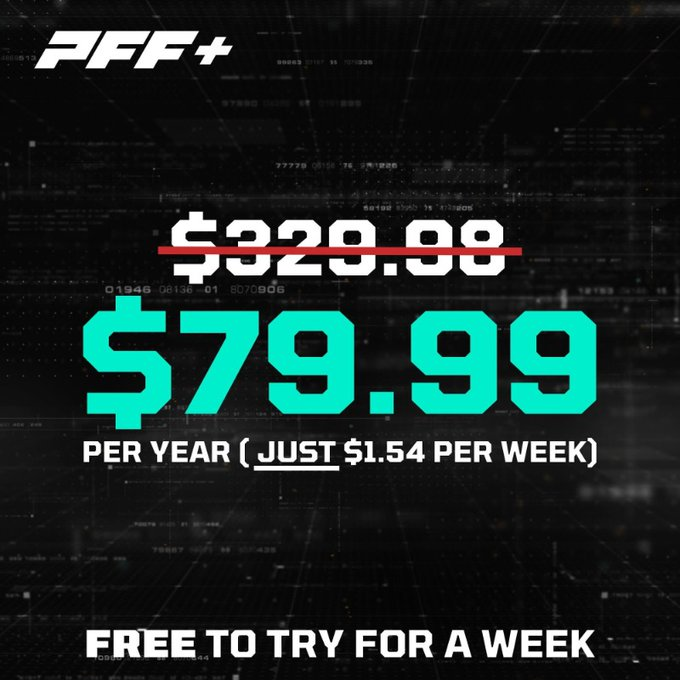 ---
49ERS' UPDATED SUPER BOWL ODDS
In February, the 49ers' Super Bowl odds opened on BetMGM at +2200. They were +1600 as of Sept. 13 and increased to +2000 as of Sunday following Lance's injury. So, betting markets believe Lance's injury affects the 49ers' upside this season. People around the NFL aren't quite as confident.
The 49ers pivoted to Lance this offseason for the same reason they selected him third overall in the 2021 NFL Draft. Internally, they believe he has the upside to be one of the top quarterbacks in the league. But their opinion of Garoppolo also has not changed. The 49ers still believe Garoppolo can have success in Kyle Shanahan's system with San Francisco's playmakers around him. They know the veteran quarterback has his limitations, but the proof is in the pudding, and the 49ers own a 38-16 record with Garoppolo as their starting quarterback.
The hope was that Lance's talent would elevate them beyond contenders and into Super Bowl champions. But Garoppolo has led the 49ers to and close to the dance. And that's certainly better than most alternatives.
After the 49ers elected to keep Garoppolo on a reduced contract at the end of the summer, a personnel VP told PFF he wasn't surprised by the move because he still believes Garoppolo is better than Lance.
---
HOW LEAGUE SOURCES BELIEVE LANCE'S INJURY AFFECTS THE 49ERS
An AFC pro scout said after Sunday's game that San Francisco will be "exactly what we saw from the 2021 Niners: a talented team with an above-average QB."
An NFC scout on a contending team didn't believe the injury affected the 49ers' odds of contending for a Super Bowl.
"I feel horrible for (Lance) but don't think it hurts their chances much, to be honest," he said. "Very lucky they kept Jimmy, in hindsight."
---
HOW LANCE'S INJURY AFFECTS HIS FUTURE
But there are also long-term ramifications in play, and the expectation was that Lance would improve as the 2022 season went along. Now, he must start that process over again in 2023.
"I think losing Lance for the season is tough from a long-term standpoint because he needs those reps to develop, and they clearly see him as their future," an NFC analytics executive told PFF. "It's hard to evaluate him when he's not playing.
"But in the short term, starting Jimmy G may actually improve their chances in a lot of regular season games. He's more consistent and he knows the system well. I do think it lowers their ceiling come playoff time; his range of outcomes is much thinner. Most teams would be in a much worse spot if they lost their starting QB for the season."
Lance earned a 53.9 grade, based on PFF's first review of the Seahawks-49ers game, on 84 snaps this season. He has a 57.6 PFF grade through 263 career snaps, and he posted a 59.4 PFF grade this preseason. San Francisco was able to evaluate Lance throughout training camp, but they're no closer to seeing his potential in games that matter two seasons into his NFL career.
The 49ers will need to enter next season with a solid insurance plan behind Lance, even if that likely won't be Garoppolo, who's on the final year of his contract. There's a litany of quarterbacks with starting experience set to hit free agency next offseason, including Tom Brady, Baker Mayfield, Sam Darnold, Teddy Bridgewater, Daniel Jones, Mason Rudolph, Jacoby Brissett, Joe Flacco, Case Keenum, Geno Smith, Taylor Heinicke, Gardner Minshew, Drew Lock and Andy Dalton. Former 49ers signal-callers Nick Mullens, C.J. Beathard and Nate Sudfeld also are set to be free agents.
---
JIMMY GAROPPOLO'S EARNING POTENTIAL
The injury does certainly have the potential to make Garoppolo richer this season. He has a $6.5 million base salary and $500,000 more in per-game roster bonuses.
Garoppolo will earn $250,000 for each game that he participates in 25% or more of the 49ers' total offensive snaps and an additional $100,000 if the 49ers win in those games.

If Garoppolo plays 50% or more offensive snaps in any playoff game, he'll earn $500,000.

He'll get another $500,000 if he plays over 50% of offensive snaps in the NFC Championship Game and an additional $500,000 if the 49ers win.

He'll earn $1 million more if he plays 50% of snaps in the Super Bowl.
Garoppolo has already increased his 2022 earnings from $6.5 million to $6.9 million. He can earn up to $15.1 million this season.
Garoppolo also now has all of the 2022 season to prove he deserves a starting job in 2023 amid potential openings with the Carolina Panthers, Tampa Bay Buccaneers, New York Giants and Seattle Seahawks, among others.
---
WHAT DO THE 49ERS DO NOW?
San Francisco will need a third quarterback since 2022 seventh-round pick Brock Purdy is now Garoppolo's lone backup. The 49ers released Sudfeld during roster cuts. He's since latched onto the Detroit Lions' 53-man roster as Jared Goff's backup.
The 49ers' options include current free agents like Cam Newton and A.J. McCarron, trading for a player like Rudolph or signing a player off another team's practice squad. They cannot sign quarterback Josh Johnson off the Denver Broncos' practice squad since the two teams play next week, but Cleveland Browns practice squad quarterback Josh Rosen has a history in San Francisco, and the Green Bay Packers' Danny Etling, the Seattle Seahawks' Sean Mannion, the Minnesota Vikings' David Blough and the New York Jets' Chris Streveler play in similar offenses.