We are now two years into Kliff Kingsbury's tenure as the head coach of the Arizona Cardinals, an appointment that hinged on one pivotal question for him and the coaching staff as a whole: What would happen if we ran the Air Raid offense at the NFL level 10 years later than we should have?
So far, the results have been … just OK.
Former head coach Steve Wilks went 3-13 in his one year as the Cardinals coach in 2018 before Steve Keim jettisoned the defensive-minded coaching veteran in favor of Kingsbury, the younger offensive savant. Arizona improved to 5-10-1 in Year 1 of the new regime, and the team jumped to 8-8 in Year 2.
Because of quarterback Kyler Murray's second-year leap and the trade for all-world receiver DeAndre Hopkins, the offense improved at a marginal rate in terms of expected points added (EPA) per play. The Cards "improved" from 0.003 EPA per play to 0.054 but actually fell from ranking 13th to 16th in the league over that time. The defense, meanwhile, improved from 30th league-wide in 2019 to 16th last season.
And the defensive turnaround might have been the bigger catalyst for that three-game win improvement.
Subscribe to
The Cardinals' offense is very unique for the NFL. The Air Raid offense once precisely dissected a sea of "manball offenses," but as the "four-wide spread" evolution at all levels of football has come and potentially gone, one wonders if these concepts are helping or hurting the Cardinals' offense.
As we head into the third decade of the millennium, the football world has settled on its preferred offensive tenets. Teams are mostly playing out of open sets like "doubles" and "trips," and "empty" is not one of those preferred tenets.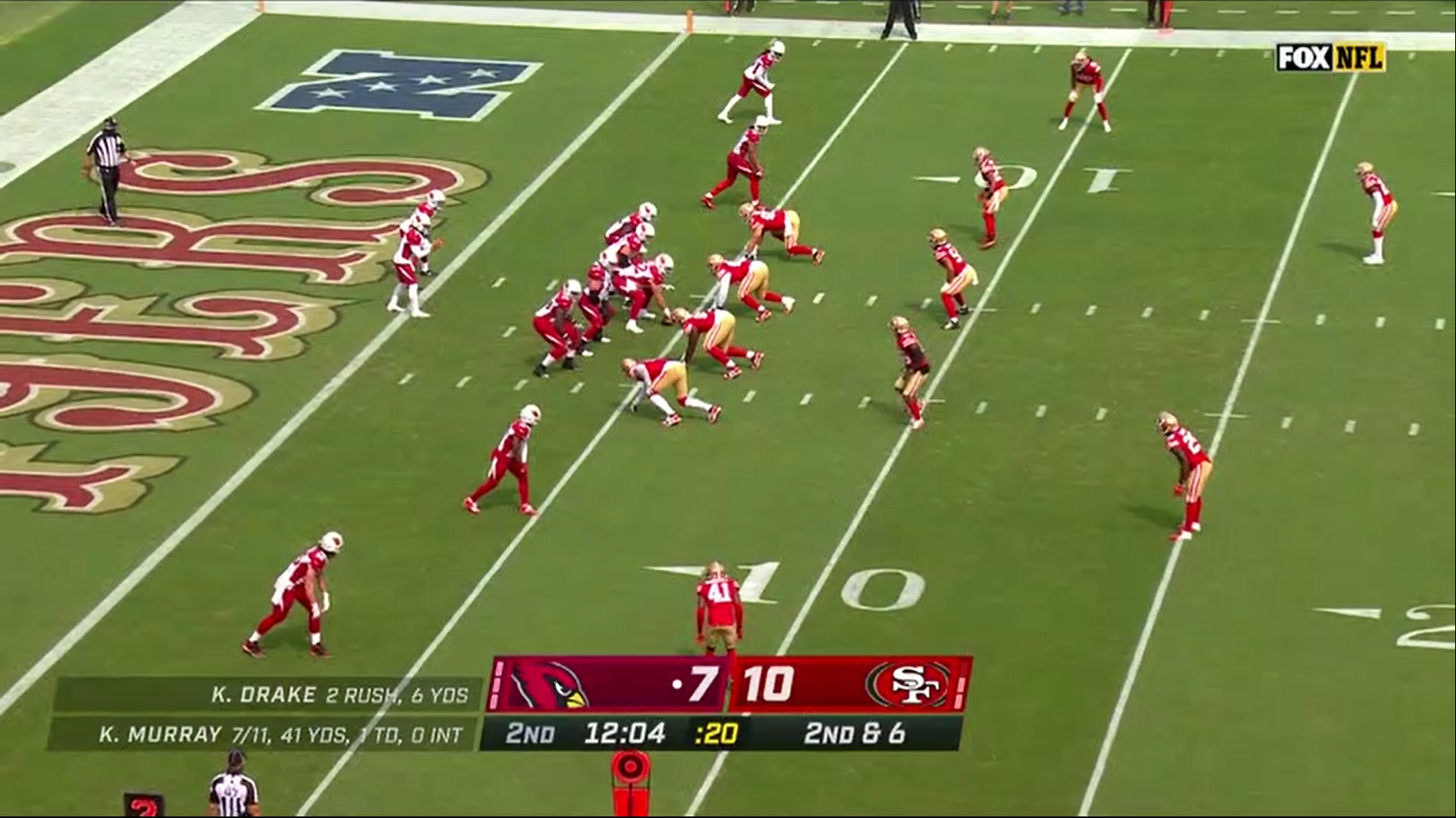 Teams are basing out of 11 personnel — one running back, one tight end and three receivers — while keeping that tight end in-line. This particular personnel package made up 52% of all first-down snaps last season when we remove Arizona's snaps from the data set. The package known as 10 personnel — one running back and four receivers —  made up 1.1% of those first-down snaps.