If there is one thing that the 2021 offseason is already showing us, it's that signing a free agent to a long-term deal with guaranteed money carries a significant risk for NFL teams.
The projected lowering of the 2021 salary cap has already led to several teams scrambling to cut costs where they can, and many of those "cap casualties" are veteran free-agent signings that haven't lived up to expectations.
The teams that can cut ties with their free-agent signings are the lucky ones. There are teams out there stuck with their decisions because any potential release is tied to an untenable dead-money cap hit.
The reporting around free-agent deals can be misleading at times, since every new contract is generally accompanied by two or even three dollar amounts. Remember, the guaranteed money — more specifically, the "fully" guaranteed money — represents the real risk that teams assume.
With that in mind, I wanted to look back at the last three offseasons and closely examine each free agent who changed teams and earned at least $30 million fully guaranteed at signing. All contract data comes courtesy of Over the Cap.
Some of those moves have worked out nicely for the acquiring team, but the majority now stand out as mistakes.
2018 offseason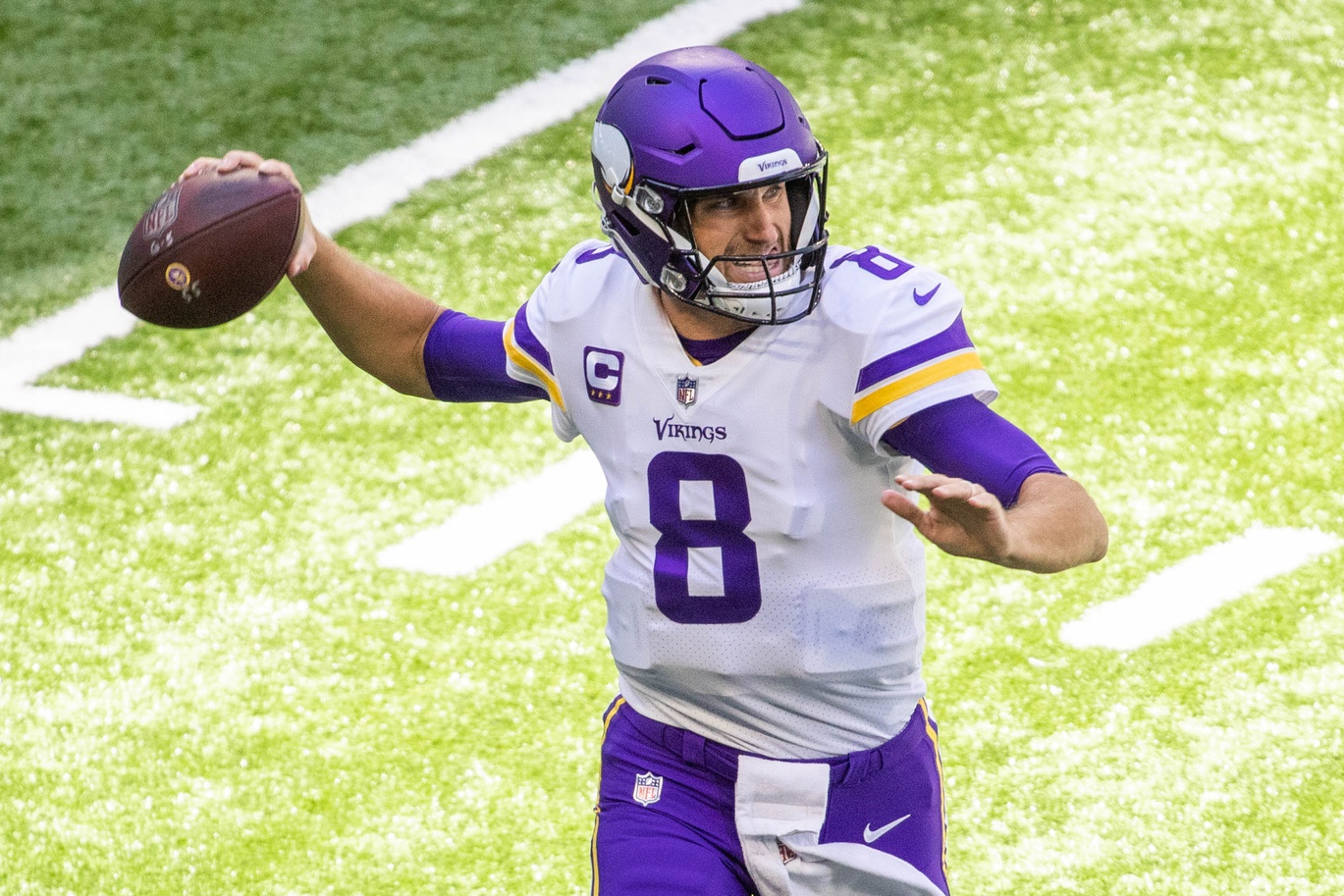 Minnesota Vikings sign Kirk Cousins to a three-year, $84 million contract ($84 million fully guaranteed)
Any answer as to the success of this deal likely depends on who you ask. In the Vikings' eyes, it was successful enough to sign Cousins to a two-year extension before the 2020 season.
In his three years with the team, Cousins ranks seventh among all quarterbacks in PFF grade at 88.7, while Minnesota's passing offense ranks 12th in expected points added (EPA) per play over that same stretch. It's difficult to argue that Cousins hasn't provided above-average play at the quarterback position.
The problem that the Vikings have run into is that his contract has made it difficult to maintain a strong, experienced team around him. Additionally, his fully guaranteed deal left little maneuverability if Minnesota did want to change paths at the position. It's a big part of what has made Cousins and his contract so polarizing. He has played like a top-10 quarterback since signing the deal, but it's still difficult to label the signing as a success.
New York Giants sign Nate Solder to a four-year, $62 million contract ($34.8 million fully guaranteed)
Things started well enough in Solder's first year with New York. He finished that 2018 season with a 75.7 PFF grade that ranked 13th among 35 qualifying left tackles across the league.
Things have since started to deteriorate. Solder's overall grade dropped down to 64.9 in 2019 when he allowed 10 more pressures (56) than any other left tackle in the league. He followed that up by opting out of the 2020 season due to COVID-19 and the risk it posed to his family.
ESPN's Jordan Raanan reported that Solder intends to return in 2021, but we still don't know if the Giants plan to keep him on the roster. They could save $6 million against the 2021 cap by releasing the veteran tackle but would still incur a $10.5 million dead-money cap hit next season.
New York Jets sign Trumaine Johnson to a five-year, $72 million contract ($34 million fully guaranteed)
This signing stands out as one of this list's biggest flops. He played well for the Jets in the 10 games he played in 2018, earning a 75.1 coverage grade and allowing a passer rating of just 75.9 on throws into his coverage. However, that was about all the team got from him on his five-year deal.
Johnson recorded a 50.3 coverage grade across just over 300 defensive snaps in 2019 before landing on injured reserve with an ankle injury. To go along with that inconsistent play on the field, there were concerns with Johnson's actions and habits off the field, per ESPN's Rich Cimini. It led to the Jets releasing the cornerback before the 2020 season, and the team took on $12 million in dead money to do so.
Johnson landed with the Carolina Panthers' practice squad this past season, but he was released shortly after signing.
Jacksonville Jaguars sign Andrew Norwell to a five-year, $66.5 million contract ($30 million fully guaranteed)
Norwell's grading profile in Jacksonville hasn't quite been as impressive as it was in Carolina, but he has been one of the steadier presences up front for the team. Since 2018, Norwell's 69.1 overall grade at left guard ranks ninth among 37 left guards who have played at least 1,000 offensive snaps over those three years.
The problem is that Norwell remains the highest-paid left guard in the NFL from an average annual value perspective, and he hasn't matched that level of play — he just isn't among the Quenton Nelsons and Zack Martins of the world.
As a result, Jacksonville is reportedly shopping Norwell this offseason even though the franchise has by far the most projected salary cap space in the league.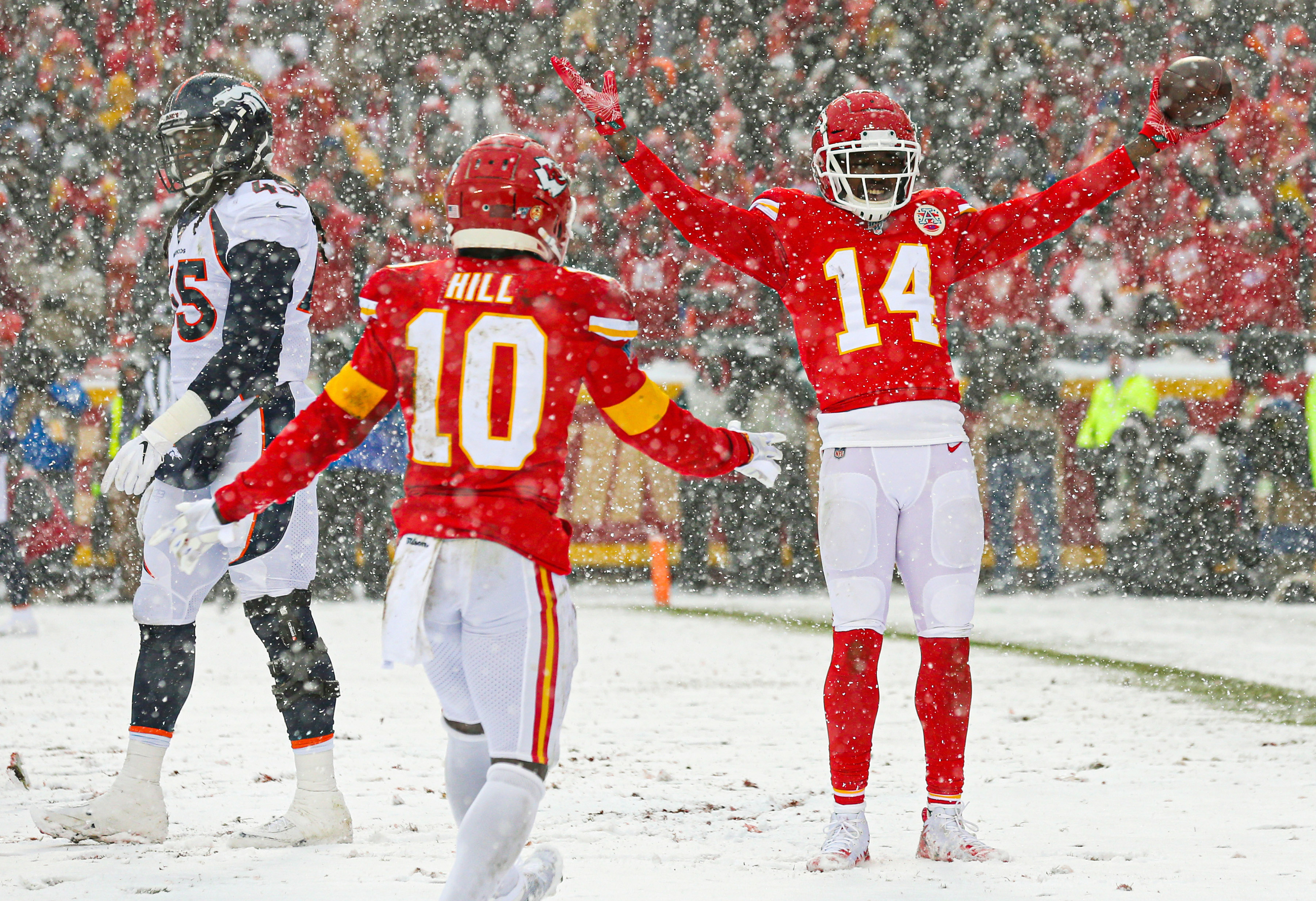 Kansas City Chiefs sign Sammy Watkins to a three-year, $48 million contract ($30 million fully guaranteed)
Watkins has played out this contract for the Chiefs, serving as the WR2 on a team that made three consecutive AFC championship games and won a Super Bowl.
Watkins himself was an integral part of the Chiefs' 2019 Super Bowl run, given that he came down with over 200 receiving yards across the AFC championship game and Super Bowl. That alone makes the deal worth it for Kansas City, at least in the eyes of some.
However, judging by his entire body of work over those three years, the Chiefs didn't actually get much value out of this contract. Watkins dealt with several injuries and ranked just 53rd among all wide receivers in wins above replacement (PFF WAR) over his three years with the team, sandwiched between A.J. Green and Breshad Perriman. And this is while he was being paid like one of the top receivers in the NFL.
Having the best quarterback in the league on a rookie contract will go a long way toward masking an overpay like this.
2019 offseason
Detroit Lions sign Trey Flowers to a five-year, $90 million contract ($50 million fully guaranteed)
Since he signed this massive, five-year deal with Detroit, Flowers' play on the field has not disappointed. His 86.7 PFF grade ranks 14th among qualifying edge defenders in the league over the last two seasons, and he has given the Lions borderline elite play when healthy.
However, Flowers played in just seven games during the 2020 season due to a broken forearm, and he wasn't generating pressure at a particularly high rate before the injury. His addition also hasn't been nearly enough to turn the tides for a Detroit defense that has plenty of holes at other positions — the Lions rank dead last in EPA allowed per play since 2019.
His contract ensures he's not going anywhere this season — he comes with a dead cap hit of $15.6 million on even a post-June 1 release — but there is a decent chance he doesn't finish this deal with the Lions.
Jacksonville Jaguars sign Nick Foles to a four-year, $88 million contract ($45.1 million fully guaranteed)
The Foles signing was a disaster for Jacksonville. He suffered an injury just 11 snaps into the 2019 season opener against the Kansas City Chiefs, and that opened the door for Gardner Minshew to take control of the starting job. Foles would return to start three more games in Week 11, 12 and 13, but he was eventually benched for the sixth-round rookie.
The Jaguars traded Foles to the Chicago Bears the following offseason in exchange for a compensatory fourth-round selection, taking on nearly $20 million of dead cap in the process. In all, the Jaguars spent almost $50 million for 184 snaps from the Super Bowl LII MVP.
New York Jets sign C.J. Mosley to a five-year, $85 million contract ($43 million fully guaranteed)
Mosley has played just 114 total defensive snaps since he signed his massive five-year contract during the 2019 offseason. Injuries limited him to only two appearances in that first year with the Jets, and Mosley was one of the more prominent players to opt-out of the 2020 season due to COVID-19 concerns.
On the one hand, the Jets would have certainly hoped to get more than 114 snaps out of Mosley in two years with the team, but it's not as if he's disappointed due to poor play. The team will hope that 2021 is the season that the soon-to-be 29-year-old can finally stay on the field.
Las Vegas Raiders sign Trent Brown to a four-year, $66 million contract ($36.3 million fully guaranteed)
The New England Patriots let Brown walk two years ago, just as they let Solder walk the offseason before that. The Raiders proceeded to make Brown the highest-paid right tackle in the NFL.
Two years later, Brown is back on his way to New England via trade, with the two teams merely swapping fifth- and seventh-round draft picks to get the deal done.
Brown played fewer than 1,000 total offensive snaps across his two years with the Raiders, dealing with multiple injuries, COVID-19 and an incident where a pregame IV led to a hospitalization. His play was solid but unspectacular when he did get to see the field — he recorded a 70.4 PFF grade at right tackle across the 2019 and 2020 seasons, 20th at the position among qualifiers. This was a whiff on the part of Las Vegas.
Baltimore Ravens sign Earl Thomas to a four-year, $55 million contract ($32 million fully guaranteed)
Technically, there is still an ongoing grievance that will judge whether Thomas is owed the last $10 million of that $32 million "fully" guaranteed total. Per Joel Corry, that money was guaranteed for skill, injury and salary cap, but the Ravens are trying to avoid paying Thomas that money by citing conduct detrimental to the team.
Regardless, the signing did not pan out for Baltimore. Thomas gave them one season of solid play in 2019, but his 76.9 PFF grade on the season was his lowest mark since 2012 when he was with the Seattle Seahawks. Add in the headache that he caused off the field before his eventual release, and this would be a contract that the Ravens would surely take back if they could.
2020 offseason
Tampa Bay Buccaneers sign Tom Brady to a two-year, $50 million contract ($50 million fully guaranteed)
This signing stands out as the clear slam dunk of the list. Brady's supporting cast in his final year with the Patriots was headlined by one of the worst receiving corps in the NFL. His transition to a loaded team in Tampa Bay, with its stacked wide receiver and tight end groups, highlighted that he remains one of the best quarterbacks in the league at 43 years old.
Brady ended the 2020 season ranked second among all quarterbacks in PFF grade behind only Aaron Rodgers. And he did a tremendous job of marrying what he has done well throughout his career with Bruce Arians' and Byron Leftwich's vertical passing offense in Tampa Bay. The result was a Super Bowl title. It's difficult to find any fault with this move.
Miami Dolphins sign Byron Jones to a five-year, $82.5 million contract ($46 million fully guaranteed)
Jones' first year in Miami had its ups and downs. The former Cowboy missed some time early in the season, and his 63.6 PFF grade over the year was his lowest mark since entering the league back in 2015. In that respect, it was a disappointing first year with the team. It wasn't a disastrous one, though.
Jones still provided solid play outside to pair with an elite 2020 performance from Xavien Howard, giving Miami a proven veteran duo out wide. The pass defense as a whole flourished, as the Dolphins -0.02 EPA allowed per pass play ranked fourth in the league behind only the Los Angeles Rams, Pittsburgh Steelers and Washington Football Team last season. Jones played a significant role in that, and there is a good chance he rebounds with a stronger individual year in 2021.
Carolina Panthers sign Teddy Bridgewater to a three-year, $63 million contract ($33 million fully guaranteed)
This is a contract the Panthers would surely wish they could have back. Over the last few months, all reports have indicated that the team is aggressively pursuing a new quarterback for the 2021 season, whether that be via a trade for someone like Deshaun Watson or a quarterback in the 2021 NFL Draft.
Bridgewater has a $23.0 million cap hit in 2021, and the team was just good enough with him to land outside the top-five picks in the draft, which makes finding that next quarterback more complicated than it needed to be.
Bridgewater finished the 2020 season with a 66.0 overall grade that ranked 26th among 32 qualifying quarterbacks. It's not surprising that the team is looking for better play at the position, but any decision to move on from Bridgewater will come with a sizable dead cap hit. A pre-June 1 cut leaves the Panthers with $20 million left on the books, and a post-June 1 release still leaves $15 million. For a team with plenty of holes on the roster, that is money that they would like to spend elsewhere.
Chicago Bears sign Robert Quinn to a five-year, $70 million contract ($30 million fully guaranteed)
This kind of deal for Quinn was one of the more surprising signings of the 2020 offseason. Quinn was coming off his best season with the Dallas Cowboys since a strong 2014 campaign with the then St. Louis Rams, but there was also a real risk that he wouldn't be able to replicate that performance.
Quinn did end up taking a clear step back with Chicago in 2020. His pressure rate dropped from 15.2% in 2019 to 9.8% this past season; his PFF pass-rushing grade also fell by more than 10 points in 2020. For better or worse, Chicago is stuck with Quinn next season thanks to the guaranteed money on his contract.
Cleveland Browns sign Jack Conklin to a three-year, $42 million contract ($30 million fully guaranteed)
The early returns on this Conklin signing have been good — a nice change of pace, given some of the other deals on this list. The Browns identified a real need at offensive tackle heading into last offseason, and they addressed it in a big way by bringing in Conklin at right tackle and drafting Jedrick Wills Jr. in the first round of the 2020 NFL Draft. Those moves helped the unit finish the 2020 season as PFF's top-ranked offensive line.
Conklin ended the year as PFF's second-highest-graded right tackle (84.0) behind Tampa Bay's Tristan Wirfs. There are plenty of teams that have had buyer's remorse over their big-ticket free-agent signings in recent years — there's little chance Cleveland is one of those teams.
Closing thoughts
The majority of the deals on this list can be categorized as misses, and it just goes to show that it matters how a player fits into a given scheme.
Often we focus too much on what a free agent has done in the past and not what they are capable of in a different environment. That leads to situations like some of the ones above where things don't work out when high-priced free agents have to transition to a new role on a new team.
That's not to say that all big contracts handed out over the next week will be mistakes, but you should expect a decent number of teams to regret their decisions two to three years down the road.
If anything, this group of players serves as a buyer's beware for teams this offseason.