Traditional positional designations along the defensive line are becoming less and less applicable as teams continue to blur lines with hybrid defensive fronts. Edge defenders kick inside in pass-rushing situations, and versatile interior defenders see playing time everywhere from nose tackle to 5-technique. Despite that focus on versatility and multiplicity along the defensive front, we can still categorize players as ideal fits for specific technique groupings, given their skill set and track record of success at various positions.
Subscribe to
While there are several variations of the defensive line technique numbering system, the one below is typically what you'll see, and it's the one that we'll use as a guide in this piece.

Using PFF data that charts an interior defender or edge defender's technique on every pass-rushing snap, these are the players who profile as the league's best pass-rushers by technique heading into the 2020 NFL season.
This category — nose tackles — had by far the fewest choices of any technique grouping. When looking at last season alone, the only two players to rush the passer 100 or more times when lined up over or shading center and have any kind of success were Clark (90.9 pass-rushing grade on 171 snaps) and Vita Vea (87.5 pass-rushing grade on 202 snaps).
Clark gets the slight nod after posting an impressive 17.0% pressure rate from the nose tackle position in 2019. Going back further, his 59 total pressures when lined up at 0- or 1-technique are 19 more than the second-place Larry Ogunjobi.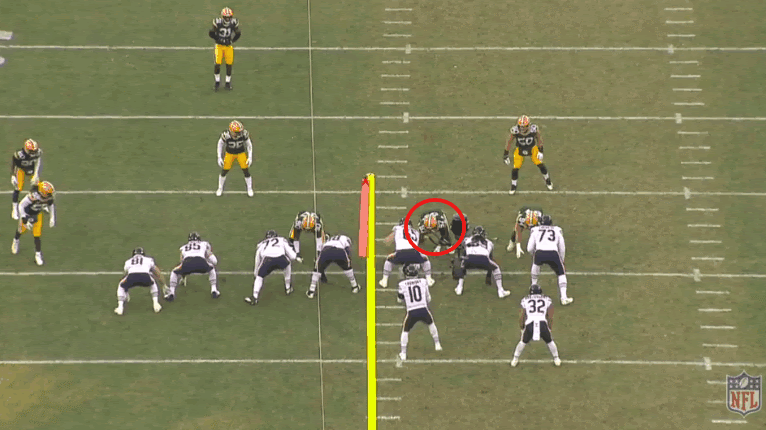 His combination of quickness and power makes him a handful for centers to deal with in pass protection. In the play above, he leaves Chicago Bears center Cody Whitehair — one of the top 25 interior offensive linemen in the NFL heading into 2020 — in the dust to force an inaccurate throw from Mitchell Trubisky. Clark is the rare nose tackle who affects the passing game, and that's why Green Bay signed him to such a hefty contract this offseason.
Donald rushed the passer slightly more as a 4- or 5-technique this past season (106 pass-rushing snaps) than he had in previous years (194 combined from 2014 to 2018), but he still spent the majority of his time as a pass-rusher in the B-gap — whether lined up directly in the B-gap or in a 3- or 4i-technique shading the inside shoulder of the tackle or the outside shoulder of the guard.
No matter where he lines up, Donald embodies the prototypical 3-technique. He has the first-step quickness and arsenal of pass-rushing moves that make him borderline unblockable in one-on-one situations and allow him to shoot gaps with ease. That skill set has helped him become the most dominant interior pass-rusher in the league over the past five seasons.
Most pressures when lined up as 3-technique, 4i-technique or in B-gap since 2015
With the Rams taking a pass-rushing hit on the edge as Leonard Floyd replaces Dante Fowler Jr., Donald will continue to have to carry a heavy portion of the team's pass-rushing load next to run-stuffing specialists A'Shawn Robinson and Michael Brockers in 2020.
This is the group that generally contains your 3-4 defensive ends in base defense. While Watt has played outside tackle more in recent seasons as an edge defender, he still stands as the prototypical pass rusher out of the 4- or 5-technique with his length, athleticism and technical ability as a pass-rusher. Before Watt's injuries — and the presence of Aaron Donald — he was a game-wrecking defensive lineman without a true peer. He may not be quite that player anymore, but he showed over the first half of this past season that he can still get after the quarterback with the best of them.
In an injury-shortened season, Watt won an absurd 36.7% of his 98 pass-rushing snaps when lined up over or shading the tackle. For reference, Donald ranked second but was over 10 percentage points behind (25.7%). Regardless of alignment, Watt led the NFL in pressures at the time of his injury in 2019 with 52. He's simply too quick for guards on inside moves — like this one against the Indianapolis Colts this past season.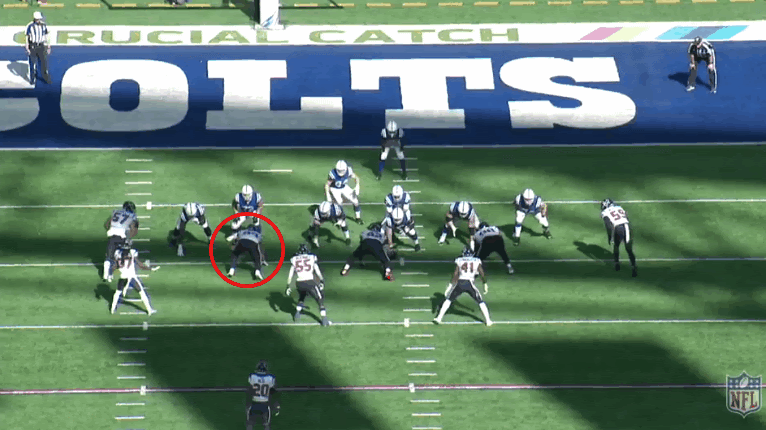 It would be unwise to forget how good he is simply because of yet another injury.
Garrett played well over the first two seasons of his career, but it wasn't really until this past season that he began to look like he could live up to the expectations that came with being the first overall pick in the 2017 NFL Draft — the best edge rusher in the league. Through the first 11 weeks of the 2019 season, Garrett ranked first among qualifying edge rushers in PFF pass-rushing grade (91.6), and much of that success came from the 6- and 7-techniques as a defensive end in Cleveland's base 4-3 defense. Garrett's 22.8% pass-rush win rate from those alignments ranked first among 58 defenders with 100-plus pass-rushing snaps.
His suspension halted that momentum, but there's little reason to believe the same player won't return in 2020. Garrett clearly stands out as one of the most physically gifted pass-rushers in the NFL, and he's only improved his pass-rushing production each season to this point. He could be a legitimate Defensive Player of the Year candidate in 2020.
The 9-technique is commonly referred to as Wide-9. As the name would suggest, it includes players who line up well outside the tackle at the snap and players who primarily win with speed around the edge.
Miller may have had a down year by his standards in 2019, but that still came with 77 total pressures. As far as athletes go at the position, few are freakier than Miller, even at 31 years old. Rushing the passer from out wide allows him to use that athleticism to take advantage of offensive tackles in space — something that no one has done better since he entered the league in 2011.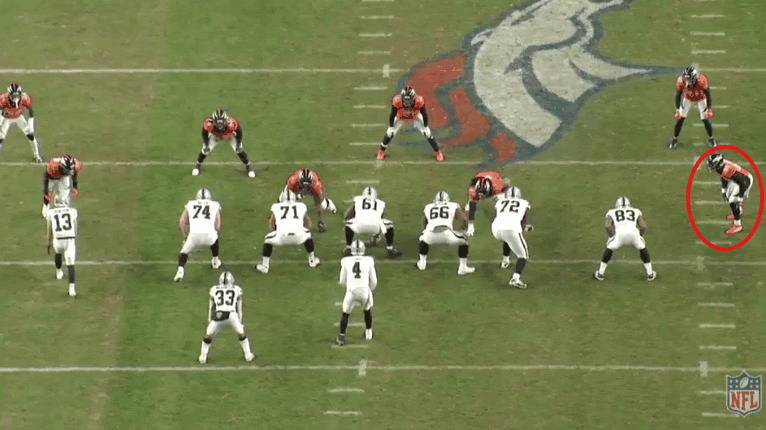 Right tackle David Sharpe didn't have much of a chance on the play above. Miller's ability to accelerate while somehow getting that low is what makes him so difficult to block. His 91.1 pass-rushing grade when lined up outside the tackle as a stand-up outside linebacker over the course of his career is the best mark in the NFL. He'll look to pick up his ninth PFF grade of 90.0 or higher in 10 tries this upcoming season.