We're back again with a look at the best waiver wire claims to make for fantasy football in IDP leagues for Week 13.
This may be the last chance for some teams looking to make it into the fantasy playoffs. Now more than ever, it is important we load our teams up with as much talent and depth as we can for either a playoff run ahead or this final push just to make it into the championship tournament.
Here are 10 more potential IDP waiver-wire adds for this week in IDP leagues:
Defensive line
Johnson has been getting more opportunity in the last couple of weeks before the Vikings' bye. He shot up over 40 snaps per game in Weeks 10 and 11; he hadn't reached 30 snaps in any game before that. Now playing as a starter, Johnson has totaled 9 tackles and a sack over his last two games, and with the Vikings coming off a bye, Johnson could be an under-the-radar pick up for teams looking to add DL depth.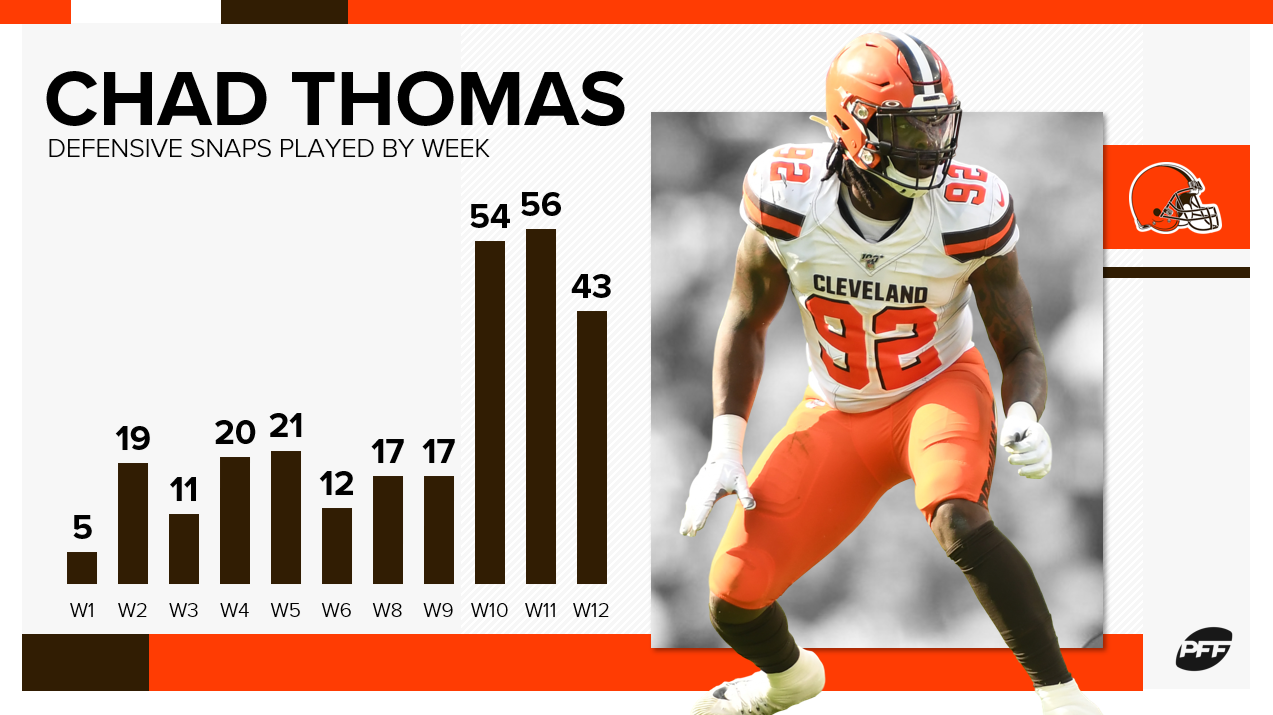 Even before Myles Garrett's suspension, Thomas was starting to get more playing time for the Browns defense, but now with Garrett done for the year, there is one less barrier to keep Thomas from snaps. Thomas has started the last three games, averaging 51 snaps during that stretch after only 15 snaps per game in his previous eight games. In the last three, Thomas has managed 2 sacks and 6 solo tackles, making him a player of interest for the rest of the season, especially if you're a Garrett owner with little depth.
Subscribe to PFF Edge to continue reading

Already have a subscription? Sign In