With new rules allowing NCAA athletes to transfer once without sitting out a season, the college football transfer portal has never been hotter. 
Some of the players in this year's transfer portal are among the best at their respective positions nationwide and will rapidly improve the programs they end up choosing. Below is PFF's ranking of the best remaining players in the transfer portal right now. 
Note: We've only included players who have yet to commit to a new program, and this article will not be updated with new additions or subtractions. All recruiting information mentioned below is courtesy of 247Sports.

Click here for more PFF tools:
Rankings & Projections | WR/CB Matchup Chart | NFL & NCAA Betting Dashboards | NFL Player Props tool | NFL & NCAA Power Rankings
Best Bets Tool
---
Evans' recruitment process was somewhat of a roller coaster. He signed with Georgia at one point but backed out and eventually landed at TCU — a program that wasn't even on his radar to start.
Now, the talented five-star is eyeing a school that will help him take advantage of the new NIL rules. And considering what he has shown in his limited time on the field as an underclassman, several powerhouses ought to be seeking his services.
Evans averaged 7.3 yards per carry and 4.8 yards after contact per carry in 2021, recording 29 explosive runs of 10 or more yards and 40 broken tackles on 146 carries. He also showed an impact as a receiver, as he produced 1.81 yards per route run on the year. Evans is an exceptional all-around athlete, and he's only scratching the surface of what he could be.
---
Only six FBS wide receivers earned a PFF grade above 90.0 in 2021, and one of them was Jacob Cowing at UTEP.
The 5-foot-11, 170-pound slot receiver has been a prominent deep threat for the Miners in his three years on campus, as his 32 receptions from passes thrown over 20 yards downfield since 2019 rank second in the FBS over that span.
Several Power Five schools, including South Carolina, have reached out to Cowing. And new transfer quarterback Spencer Rattler is actively trying to make Cowing to the Gamecocks a reality.
---
Harris left Syracuse during the 2021 season and committed to Kentucky not long after, but he has since de-committed.
At 6-foot-2 and 180 pounds, Harris can be a big-play vertical threat on the outside who can also do work after the catch. He has broken a whopping 49 tackles on 149 career receptions.
Harris' strength at the catch point is a bit of a weakness, as he has caught only 13 of his 40 career contested opportunities. He has also dropped 8% of his catchable targets. He's a bit of a boom-or-bust player, but his upside is worth taking a swing on.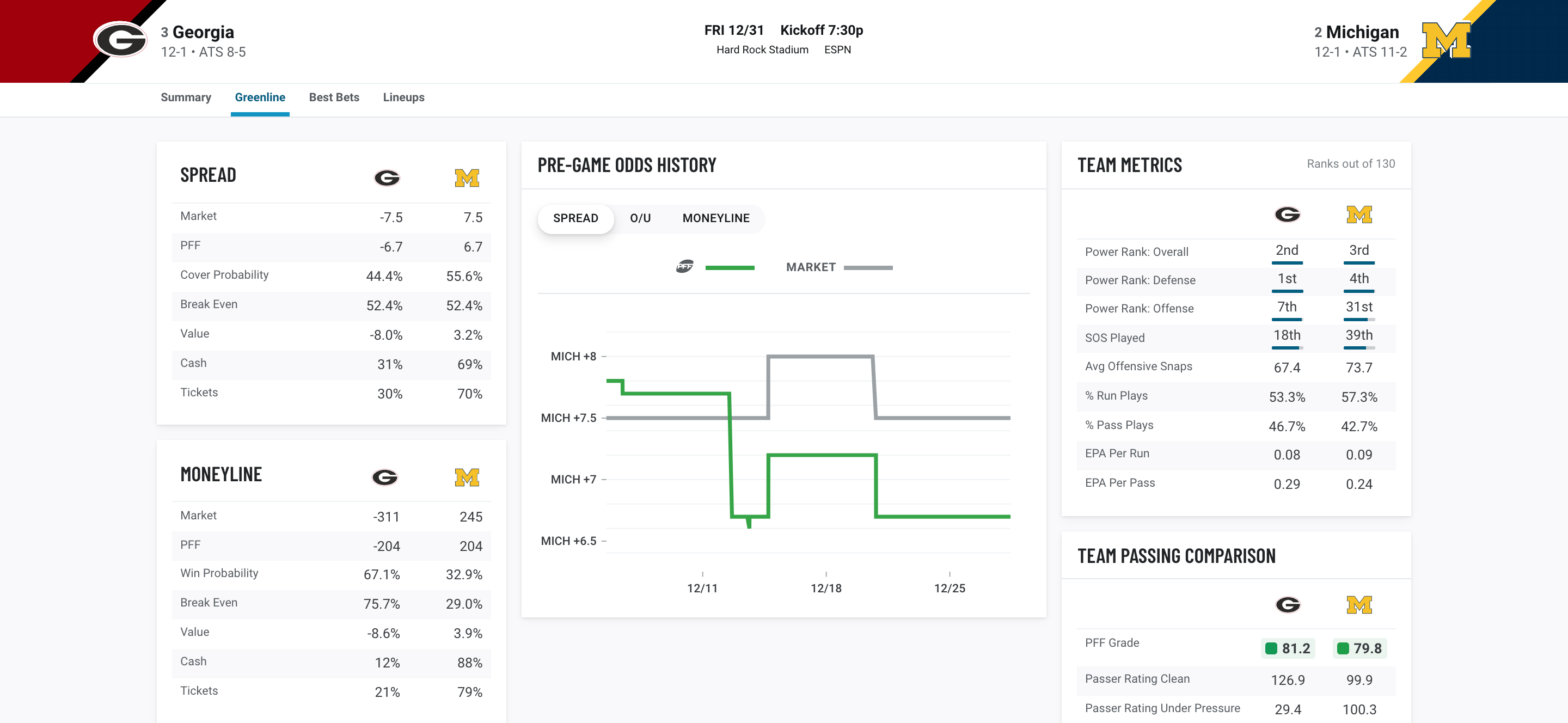 Mumpfield is a terrific route-runner. His separation rate against single coverage in 2021 sits in the 96th percentile among all FBS wide receivers, a key factor in his 78.2 receiving grade for the season. The wideout has received a slew of Power Five offers and is bound to make an immediate impact for the program he chooses.
---
Ward is a high-ceiling, low-floor quarterback, and his ceiling will garner plenty of FBS interest, including from some Power Five programs. He is a toolsy player and a good athlete; he has top-notch arm talent and can deliver the kind of throws from different arm angles that few quarterbacks can.
However, he has a fumbling issue and makes bad decisions when the play breaks down. Ward produced 23 big-time throws this past season but also made 23 turnover-worthy plays. That said, he is young and is still getting acclimated to a pure passing offense after playing in a "Wing T" system in high school.
---
Pace was the easy decision for PFF's 2021 MAC Defensive Player of the Year. This year, he stepped into a starting job for the first time and came out with an 88.3 PFF grade in regular-season action. He's been a weapon, regardless of the role, but stood out as a blitzer, where he earned a 91.2 pass-rush grade and totaled 19 pressures on 46 rushes. Pace paired that with an 88.6 coverage grade and 78.7 run-defense grade.
It is worth noting that his brother, Deshawn Pace, plays linebacker for the Cincinnati Bearcats.
---
Phelps was one of the secret superstars of the 2021 season. He earned a 91.3 pass-rush grade, generated 42 pressures on 210 pass-rush snaps — 24 of which were a sack or a hit — and notched a 30.5% win rate. His 21.3% pressure rate was actually the highest among FBS edge defenders.
Kansas immediately hit Phelps up and is all-in on the Miami of Ohio transfer.
---
Brooks' protection has been excellent ever since he took on a starting role in 2020 and has earned PFF pass-blocking grades of 77.5 and 75.6 in those two seasons. He has allowed only 29 pressures on over 1,150 pass-block reps over the last two years.
---
Smith put on one of the performances of the year from a first-year wideout early in the season but was unable to build on that after suffering an injury.
Against Central Michigan in Week 3, Smith caught all five targets for 135 yards and two touchdowns en route to an 89.8 PFF grade. For the season, the 6-foot-3, 203-pound wide receiver earned a 71.1 PFF grade and hauled in seven of his 10 contested opportunities.
Smith is a big-time vertical threat. He was the No. 1-rated recruit out of Mississippi in 2021 and could return home to a program like Ole Miss.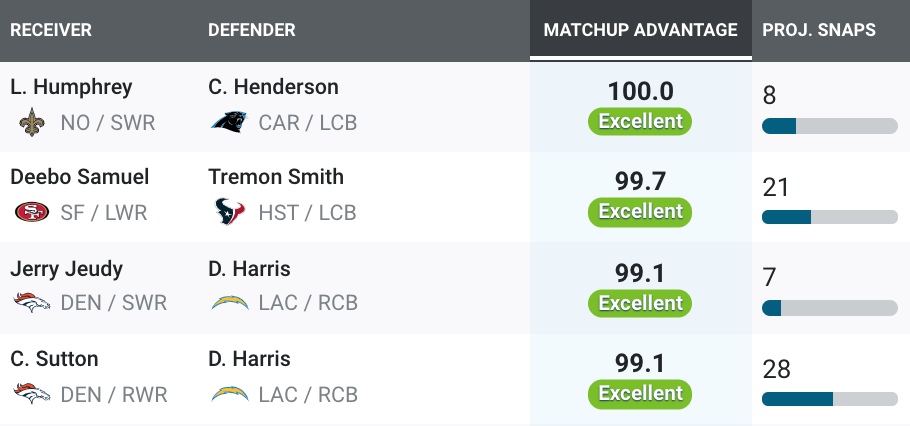 Muasau is fresh off a breakout season and was among the most productive off-ball linebackers at the Group of Five level. This year, he ranked 15th nationally in defensive stops with 51 and racked up 37 pressures on 131 rushes en route to a 91.5 pass-rush grade.
---
Verse is poised to make the jump from the FCS to the Power Five. He's received interest from several of the nation's top programs and has taken visits to a few, including Tennessee and Florida State.
The 6-foot-4, 221-pound edge defender has the physical tools the top programs covet on the edge. His lone outing against a Power Five program in 2021 — a trip to Syracuse in Week 3 — was a good one, as he earned a 79.9 PFF grade on the back of six pressures and five defensive stops.
---
Young has earned an 80.9 PFF grade for his career, shining in run defense and as a tackler, regardless of where he's at on the field. He recorded a 90.3 run-defense grade, missed only 12 of his 129 attempts and forced five fumbles in his time at Iowa State.
---
Thompson left the UCF Knights before the start of the 2021 season, but he did handle 159 carries in the two years before that, providing a big-play threat inside of a crowded running back room.
The former Knight turned 20 of those carries into a gain of 15 or more yards, ranking fourth in the AAC despite only being 18th in total carries. He earned a conference-leading 91.1 rushing grade over that span.
---
In his two years with the program, Jennings struggled to crack the two-deep depth chart at Penn State due to the upperclassman talent ahead of him, but he is a great athlete and should garner interest among the midwest Power Five programs. In high school, Jennings took visits to Kentucky and Pitt before landing at Penn State.

Sears has followed a winding road at the collegiate level for such a highly ranked recruit. A four-star recruit who came to Boise State from USC in 2020, Sears has only thrown 63 passes in five years. He earned a 93.3 PFF grade across 33 dropbacks in three games for the Broncos in 2020, matching what he did at USC in his one career start in 2018 when he earned an 88.2 passing grade against Arizona State.
The 6-foot-3, 205-pound passer lost the starting job to Hank Bachmeier in 2021 and only threw a handful of passes in garbage time on the season.
He was actually committed to San Diego State as a transfer before de-committing and signing with Boise State when he left USC. And it is worth noting that the Aztecs are in need of a quarterback.
---
Lewis missed out in his first college season due to a torn ACL. Now, the lean, 6-foot-1, 200-pound off-ball linebacker will be searching for a new home. The former five-star recruit from south Florida chose Maryland over Tennessee, Auburn and Miami (FL) among many others.
---
Calzada had his fair share of highs and lows in his one season as the A&M starting quarterback. The obvious high was the upset win over Alabama in Week 6, where he earned an 86.6 PFF grade — the highest of any quarterback against a Crimson Tide team since 2019.
The lowlights, however, give some reason for concern when projecting his impact with another program. Calzada has an issue with holding onto the ball too long. He also lacks mobility and was the most inaccurate passer in the SEC, according to PFF's pass location data.
---
Moll began his career as a safety at UAB in 2017, where he logged just one snap. He then served as the nickel in 2018, moved to off-ball linebacker for 2019 and 2020 and then moved back to safety for 2021.
The 6-foot-2, 215-pound defender earned coverage grades of 69.6, 72.0 and 74.0 from 2018 through 2020. In the move back to safety in 2021, Moll only played the first four weeks as a reserve and didn't perform up to snuff, earning a 58.8 PFF grade.
Still, he is best suited as an off-ball linebacker. His blitzing ability playing off-ball in those two years shined as he gathered 43 pressures on 120 blitzes.
---
Injuries have derailed Milton's last two seasons at Iowa State, but he's been a productive player going back all the way to 2018. He's been especially effective in the slot, where he can make plays over the middle of the field and find space to run after the catch.
The 5-foot-10, 195-pound receiver has generated a 76.0 receiving grade and 2.56 yards per route run in the slot since 2018. For his career, Milton has broken 17 tackles after the catch and averaged 7.8 yards after the catch per reception.

Hall is among the fastest receivers in the country. Western Michigan used that trait to their advantage, as evidenced by his 17.2-yard average depth of target, and his next team will be sure to do the same.
Over his career at Western Michigan, Hall came up with 17 deep receptions for 694 yards and nine touchdowns.
---
Thompson was the definition of volatile in 2021 — he earned a PFF grade above 70.0 in six of his 10 starts, but the other four came in below 47.0.
The quarterback really struggled whenever the play broke down, as he produced eight turnover-worthy plays on 94 pressured dropbacks en route to a 46.0 passing grade on those plays. When kept clean, Thompson produced only four turnover-worthy plays across 207 dropbacks and earned an 87.6 passing grade.
His comfortability when things don't go according to plan and his deep ball are the two areas of concern. Nebraska is heavily pursuing the Texas transfer.
---
Norwood was the top recruit out of Arkansas in 2021. He was an athletic high school quarterback who made the move to the secondary, and he has the tools to succeed at the collegiate level.
---
Since recording his first start in 2018, Johnston ranks near the top of the FBS with an 11.4% big-time throw rate but also near the bottom in turnover-worthy play rate at 6.9%. That's a testament to his aggressiveness — as evidenced by his 13.3 average depth of target — but also his shaky decision-making.
---
If any program is looking for a big-bodied bully at wide receiver, Abdur-Rahman is your man. The 6-foot-4, 215-pound wide receiver won't separate at a high rate, but he's going to win those contested battles downfield and has sure hands. He has hauled in 12 of his 20 contested targets in his career and has dropped only one pass on 70 career targets.
---
Johnson is a slot receiver who was mostly used on the underneath route tree at Vandy. He showed some promise in 2020 — the first of his career where he primarily played on the inside — by earning a 76.0 receiving grade and generating 2.18 yards per route run. However, that production dipped in 2021, as he earned a 58.0 receiving grade with only 0.99 yards per route run.
Johnson is a tough receiver with solid hands, evidenced by his 17 broken tackles overall and eight contested catches on 13 contested targets over the last couple of seasons. Any team seeking the wideout's services should be willing to expand his route tree.

Diabate came to Florida as an outside linebacker and eventually made his way to off-ball linebacker, but he has been far better rushing the passer as opposed to dropping into coverage in his career. For his collegiate career, he owns a 75.7 pass-rush grade and 56.2 coverage grade.
---
Harris has mostly been a key reserve for the Commodores in his three years, and he has impressed against the pass. The former four-star recruit earned an 80.6 coverage grade across 540 snaps in that three-year span.
---
Foster never did live up to his five-star expectations at Texas, but he still has plenty to offer for another team in need of a free safety. He has the range needed on the back end and held his own in coverage this past year with a 69.0 coverage grade.
---
White was away from the team for the 2021 season and didn't play a single down. Still, he played in four games in 2020, and the splits between his outing against Michigan and the other three games are staggering.
Against Michigan, he won PFF True Freshman of the Week, catching all eight of his targets en route to a 90.7 PFF grade and 7.54 yards per route run. In the other three contests, he recorded a combined 46.7 grade with more drops (three) than catches (two) on 13 targets.
---
Gibson showed immense growth this past season despite being in a bad situation at Akron. After earning a 45.5 passing grade from 2019 to 2020, Gibson turned in a 90.8 passing grade across seven games in 2021 — five of which he started. He doesn't have the biggest arm, but Gibson is accurate, calm under pressure and makes the right decisions. Gibson can provide good competition for the QB1 spot on a Group of Five team in need of a passer.