Bet Kansas City Chiefs +105: Plain and simple: They have the better quarterback and multiple paths to victory for that reason.
Bet Patrick Mahomes O2.5 Passing TDs: The Super Bowl lock is Mahomes passing for over 2.5 touchdowns against the Philadelphia Eagles defense. 
Estimated reading time: 6 minutes
---
Let's dive into the best bets to make for the Super Bowl between the Philadelphia Eagles and Kansas City Chiefs.

---
Game lines
After almost two full weeks of back-and-forth commentary on how everyone expects this game to play out, we are finally within shouting distance of the game actually happening on the field. To add to the echo chamber, let's quickly recap how most bettors seem to think this game will play out.
The first one starts with the Eagles dominating during their scripted play set, where their offense ranks as one of the league's best in EPA per scripted pass while their passing defense thrives. A couple of ineffective Chiefs drives could be all the wiggle room the Eagles need to jump out to an early lead and play their brand of bully ball that has been so successful throughout the 2022 season. 
From this point, we could end up with the classic Super Bowl showdown, as Patrick Mahomes' brilliance is the great equalizer and could be the one thing that can propel the Chiefs to a victory. There are also some viable blowout paths given this initial game script, but this still seems to set up as the most enjoyable path from a fan's standpoint.
The other initial setup everyone is talking about is Mahomes shredding Philadelphia's defense from the start, showing no signs of an ankle injury that hobbled him two weeks ago. Early-drive success applies massive amounts of pressure to an untested Eagles team that wants to avoid playing from behind at all costs. A blowout could easily occur if this scenario plays out, as the Chiefs defense is undervalued by the current betting market.
The other popular scenario could occur if both teams struggle to start, which could easily turn this game into a slow and ugly Super Bowl.
PFF's play-by-play simulation shares some outcomes with all three of the lead-ins mentioned above, but it beleives the most likely outcome is the Chiefs controlling from the start and coasting to a Super Bowl 57 victory.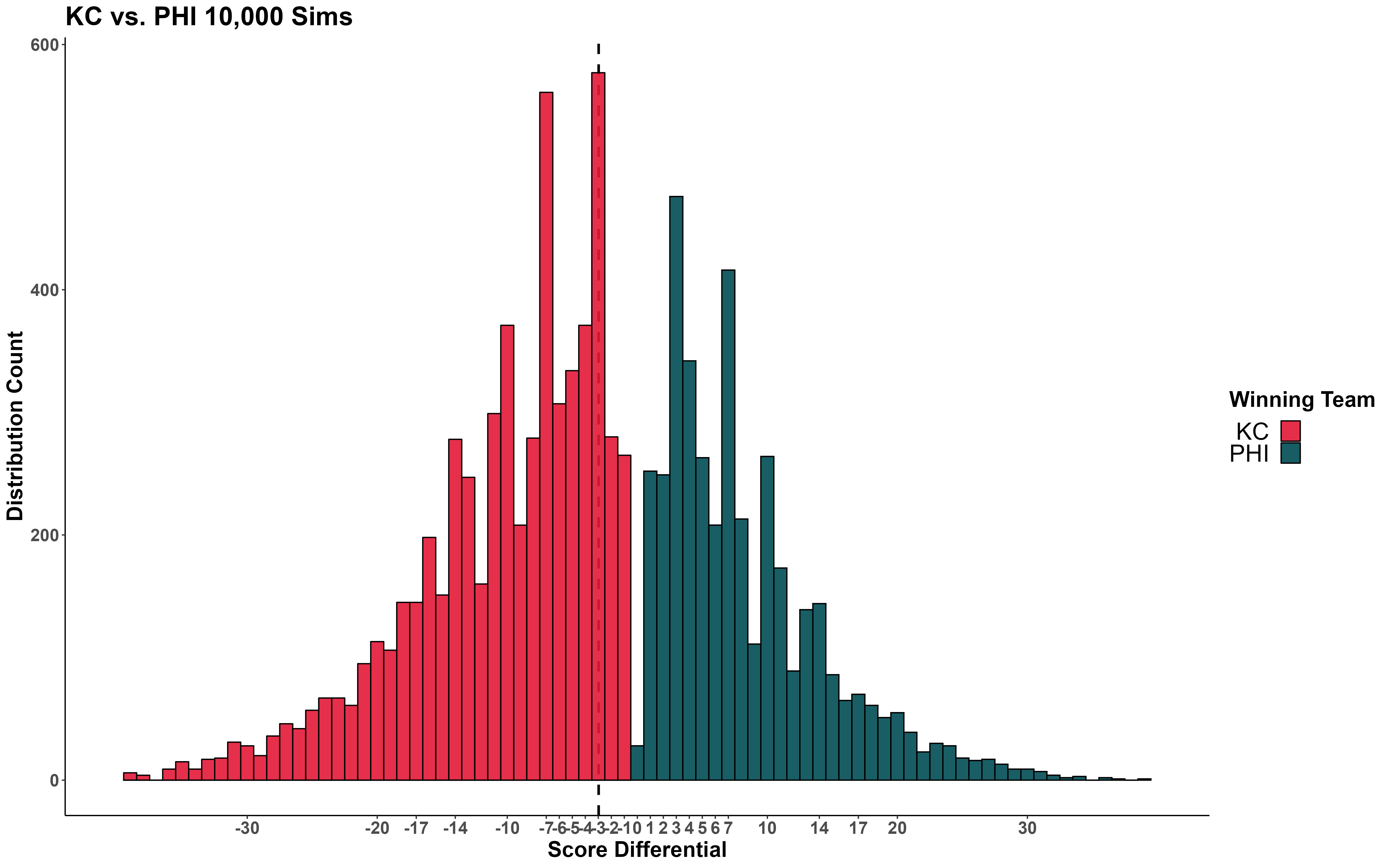 Our projections are closer to most sportsbooks' opening number given that everyone remains healthy enough to play. It doesn't take into account a less effective Mahomes or Jalen Hurts, which could happen due to the fact that both enter Sunday with an injury. 
PFF's play-by-play simulation takes a strong stand on the spread but finds market consensus on the point total. Due to the point total trending up throughout the week, it's possible some further line movement could provide value for the under in alternate markets.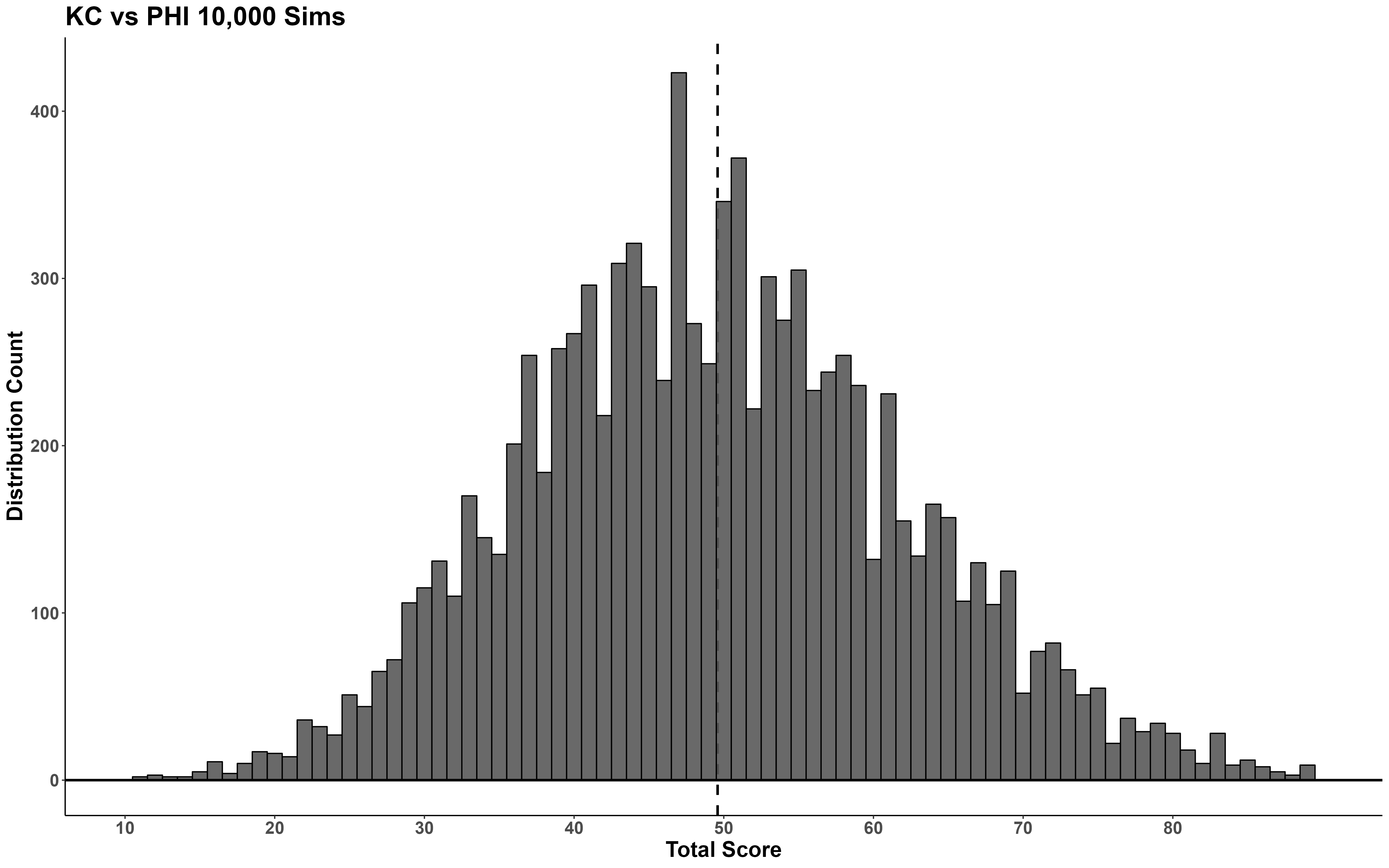 Bet: Chiefs +105 (bet playable to +100; BetMGM)