• Alabama remains the clear favorite to win the national championship, but if you're looking for an option outside of the Crimson Tide in 2022, take a shot on potential 2023 No. 1 overall pick C.J. Stroud and Ohio State (+320).
• Considering the new regime at Oklahoma and a very green Quinn Ewers at quarterback for Texas, why not throw some money down on a proven coach (Dave Aranda) in a division that is likely more even and open at the top than markets seem to believe? Bet Baylor (+600) to win the Big 12.
• Take into account a vulnerable Clemson team in the ACC and bet on the high-upside Miami (+550) or N.C. State (+700) to win the conference.
Estimated reading time: 4 mins
---
With the craziness of college football upon us, it's time to make some money.
Here are five bets for the college football season you should consider before kickoff of Week 1.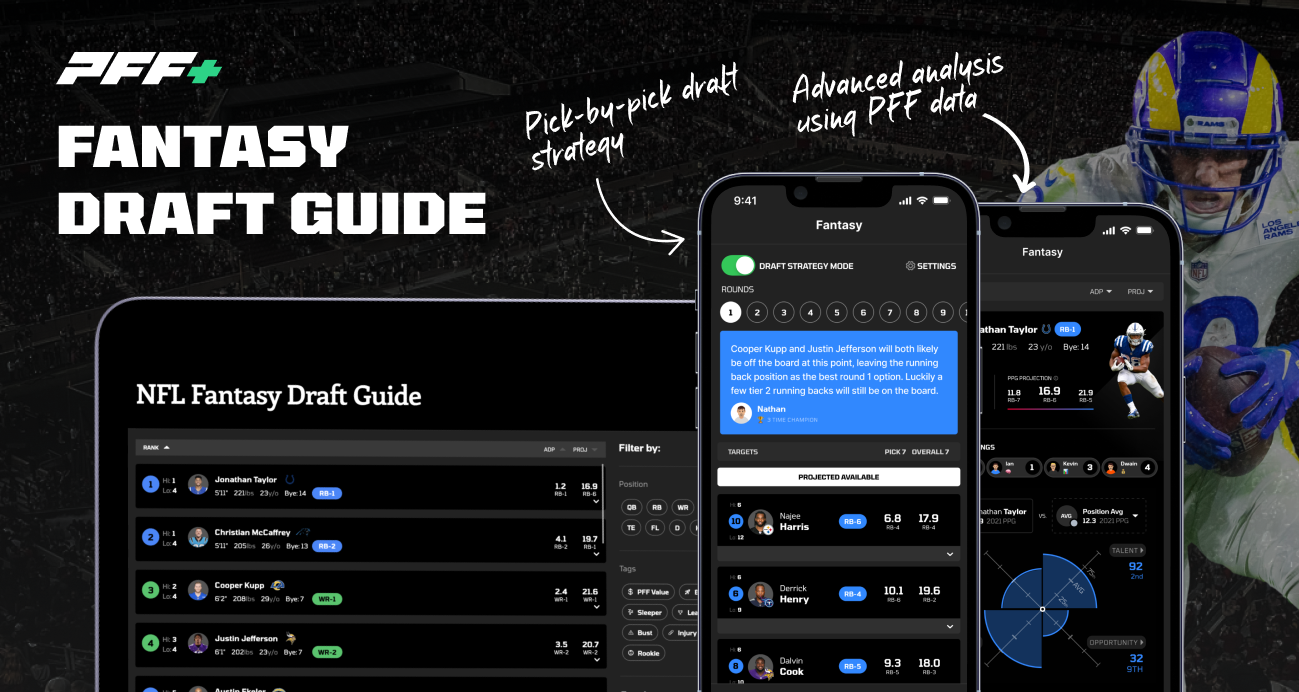 ---
Ohio State to Win National Championship
BetMGM Odds: +320
Alabama currently has the highest odds of winning the national championship for this upcoming season, at +190. And it's hard to bet against the Crimson Tide, who a ton of talent returning, including Heisman Trophy winner Bryce Young at the game's most important position. But if you're not looking to be boring with the favorite, Ohio State being above +300 is a good bet.
Buckeyes quarterback C.J. Stroud has a legit shot to be the No. 1 overall pick in next year's draft. That's how talented he is. His 91.5 passing grade ranked fourth-best in the FBS last season. He is once again surrounded by incredible playmakers in both the run and pass game. Ohio State's schedule also lends itself to the Buckeyes winning their conference and being in the top four when it's all said and done. As long as they make it, they have a shot to beat anyone. 
---
QB Caleb Williams to Win Heisman Trophy
Bet MGM Odds: +600
Had things gone according to plan, no one would be talking about Caleb Williams right now. The true freshman was Spencer Rattler's backup at Oklahoma entering last season, but after Rattler struggled early, Williams came in and looked like a future Heisman winner. He finished 2021 with an elite 91.3 overall grade, a top-10 mark for all quarterbacks.
Williams followed his head coach Lincoln Riley to USC this offseason, and now he'll be throwing to the reigning Biletnikoff winner in wide receiver Jordan Addison. Williams has the third-highest odds to win the Heisman right now — behind Stroud and Young — but with the payouts relatively low for those two favorites, I'd take a shot on Williams.
---
Georgia Under Win Total
Bet MGM O/U: 11
Alright, everyone, calm down. I still think Georgia will be good, but 11 wins? That would demand near perfection from a group that, while talented, lost a lot to the NFL draft this offseason. The Bulldogs set a record with 15 players drafted in 2022. This includes the No. 1 overall pick, another record four defensive players in the first round and nine total players in the top 100. From their defense alone, they'll be replacing over 4,500 snaps of experience. 
No doubt the Bulldogs are still a talented group overall, but without a game-changing quarterback, I'm firmly on the under for Georgia hitting 11 wins.
---
Baylor to Win Big 12
BetMGM Odds: +600
In the whacky, often unstable world of college football, Dave Aranda is a coach I trust. In his first year at Baylor in 2020, his squad went just 2-7 for a multitude of reasons outside of his control. The following year, they went 12-2. Baylor lost a decent amount of talent to the NFL draft this past offseason, but with a new regime at Oklahoma and with Texas starting a very green Quinn Ewers at quarterback, why not throw some money down on a proven coach in a division that is likely more even and open at the top than markets seem to believe?
As a team, Baylor's 92.3 offensive grade was second behind only Lincoln Riley and Caleb Williams at Oklahoma, and their 86.3 defensive grade was second behind only Oklahoma State.
---
Miami or N.C. State to Win ACC
BetMGM Odds: +550 (Miami), +700 (N.C. State)
Clemson is the heavy betting favorite to win the ACC, which we figured would be the case. Before Pittsburgh took home first place last year, Clemson had won the conference titles every year since 2014. They're -135 to win it again this year, but that's too strong for my blood. The Tigers won 10 games last year in what was a "down" year for them. But losing an elite defensive coordinator in Brent Venables is going to sting. Plus, their conundrum at the quarterback position remains unsolved.
I believe Clemson is more vulnerable than the market suggests. That's why I'd have more fun throwing some cash on either Miami or N.C. State at their odds to win the conference. The main reason is that both teams have quarterbacks to believe in. Miami's Tyler Van Dyke threw for 2,277 yards with 20 passing touchdowns and just five interceptions over the team's final six games. Meanwhile, Devin Leary's 85.1 passing grade in 2021 was the best mark of his career.
The odds for both teams are good enough to intrigue me given how vulnerable Clemson could be this season.