The Orlando Apollos remain undefeated with their 31-14 win over the Birmingham Iron on Saturday. Led by cornerback Keith Reaser, Orlando's defense sent starting signal-caller Luis Perez to the bench just seven passes and four yards into the contest and held Trent Richardson to just 21 yards on eight carries. Reaser's pick-six along with Garrett Gilbert's two scores through the air were too much for 27-year-old backup Keith Price & Co. to overcome.

PFF's ReFocused series this season features immediate takeaways and a key to the victory from PFF's lead AAF analysts and grabbing quick first-run statistics from our team of analysts who watched every player on every play of the game. For more data and analysis from the game, utilize our Premium Stats 2.0 dashboard to expand your knowledge on the key players, signature stats and much more.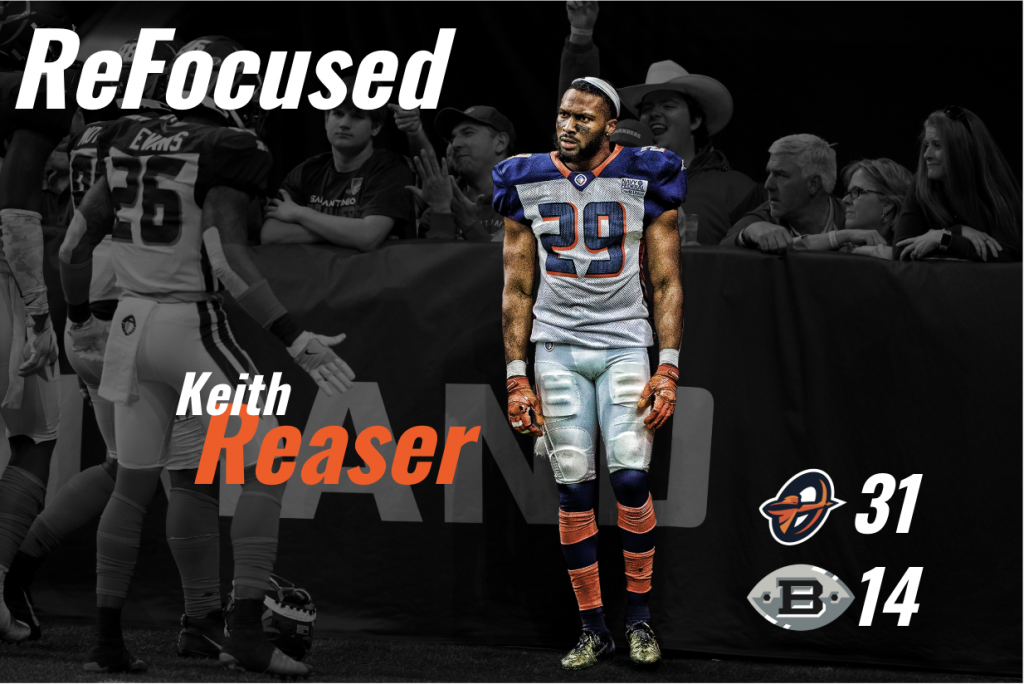 Apollos wide receiver Charles Johnson was Gilbert's right-hand man in the affair, as he led the team in targets (10), receptions (six) and receiving yards (83). Former Miami (Fla.) defensive lineman Anthony Moten Jr. also showed up to play, logging two sacks against Birmingham's offensive line.
Reaser's pick-six in the first quarter pushed the momentum in favor of Orlando. He entered the Week 5 contest as the AAF's highest-graded cornerback at 92.4 and turned in another strong performance to ensure he stays on top.
[Editor's note: All exclusive data mentioned in PFF's ReFocused series for the AAF is from our first run and before final review. Statistics will be checked against the official game books for any inaccuracies while our team of analysts undergoes the final review process for several hours after the game's ending. All first-run data should be considered as subject to change upon review.]
For more access to AAF data – sign up for PFF Elite to check out grades and stats from every player on every play of every game from the 2019 season!